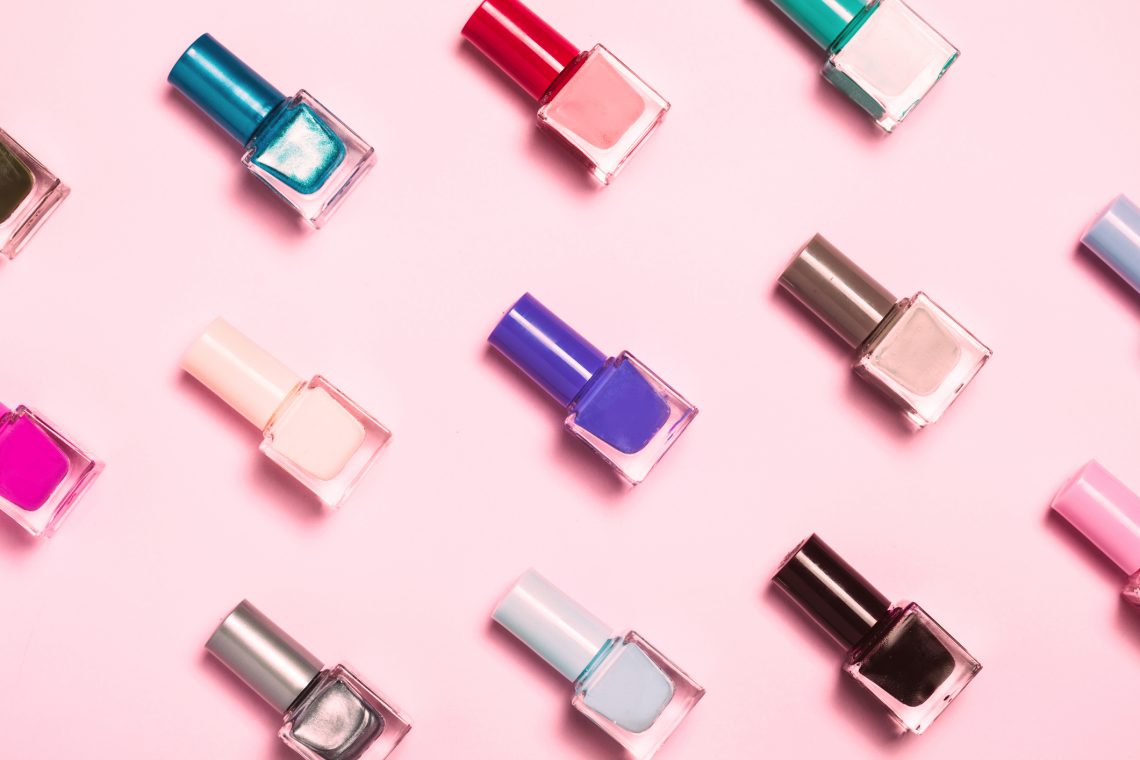 10 Popular Nail Colors for Summer 2021
The most common way to make your nails beautiful is Nail colors. It is very easy to apply and there are plenty of options available in the market for nail polishes from the cheapest nail polish to the high-quality expensive one. Nowadays, nail polish is becoming an essential part of even make-up. The nail polish companies are using their creative art and introducing thousands of color varieties of nail polish. There are so many international brands for cosmetics, which deal in nail polishes like Nykaa, Lakme, Loreal Paris, Maybelline, Revlon, ElLe18, blue heaven, and many more. hpolishes are categorized in different styles as shining, nude, glittered, pastel, and matt, and so on as per the season.
Summers are the best time to showcase your lovely hands and time to decorate your beautiful nails with your favorite nail color. The commonly liked nail colors are available in the market. Such as pink, white, or any red, these are considered as the basic choices of nail colors. However, with the changing trends and styles, females are being more experimental and boldly trying on different, unique, and unusual shades of nail colors. Sometimes, the nail color choice is matching to the outfit, color contrast with the dress, complementing with make-up, as per season, or topmost, based on mood choice.
Top 10 choices of Nail colours, which are used by numerous females often for their great looks:
1. Baby Blue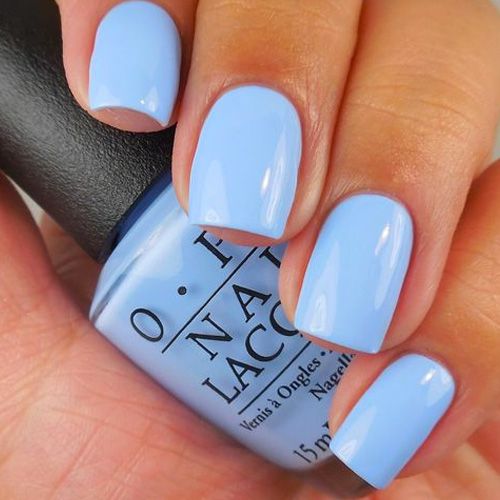 The most loved color in the spring season as it brings clear and white shining lights when applied. The baby blue nail color on your manicure hands, shining on your fingertips. The glossy blue is suitable with any light color outfit, compliments the denim attire. It goes with any light color traditional dress as well. The baby blue is suitable for any skin type, so need not think when buying.
Blue nail colors have vibrant choices and color shades from lightest sky blue to darkest navy blues and stylish blue colors like Deep Turquoise blue, cute blue, light blue, Neon Blue, Royal blue, shimmery blue, and many more blue shades are available to make you look bold and beautiful.
2. Off-White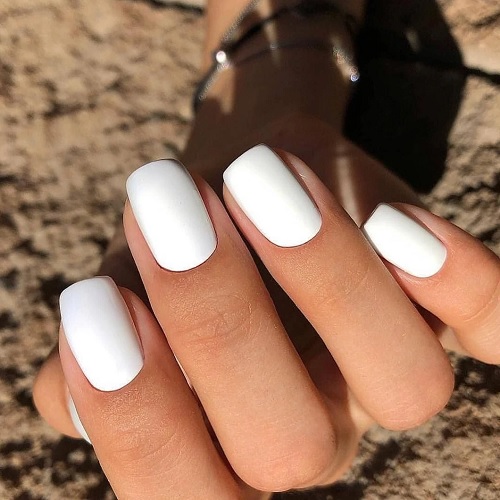 The more on basic nail color, which contracts medium and dark skin tones both, also bright and suitable for clean skin tone. Nothing is better than the off-white shade of nail color in the summer season. The shining off white or matt off white both compliments casual or traditional outfits. Shimmery off-whites are liked by most of the bridal nail colors, suits with the beautiful white dressed-up bride.
The off-white shades are matte, nude, shiny, or shimmery available in the market. The young and professional females chose off-white to match their style and clothes for a whole week. The off-white shade looks different in every coat, you apply.
3. Rose Gold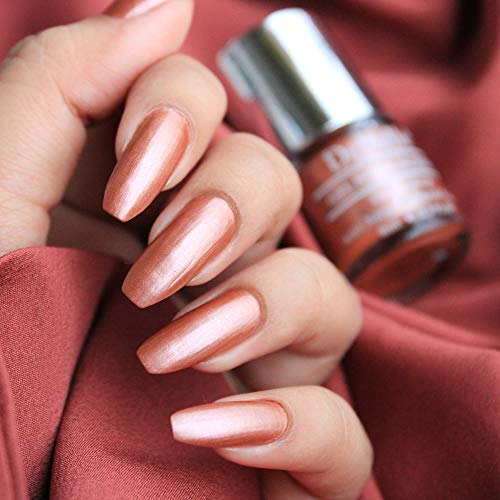 The Rose color with gold shine, a perfect color for your nails and beautiful hands. The shine-on rose red color is the utmost choice for anyone as it is a warm-tone base and suits every skin tone. The rose gold glittered, metallic, gel, shinning, and matte looks are stunningly beautiful and vibrant shades, which are suitable for every style outfit and make your look more eye-catching.
The Rose gold shades are extremely beautiful comprises shades from silver gold, pink gold, rose gold, and few more gorgeous colors.
4. Pretty Pink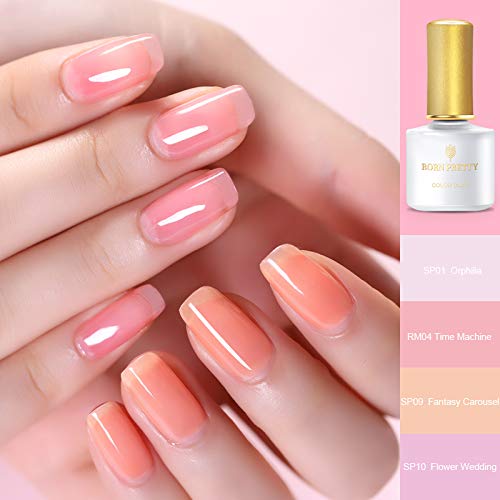 The pink nail colors are most liked and used nail color by females of every age group. The shining, dusky, glittering, soft, light, matte, or gel shades of pink nail colors are easy to wear and match to any outfit be it casual, formal, or traditional. The Pink shades of nail colors are considered long-lasting nail colors. Light pink, baby pink, soft pink, magenta pink, rosy pink, coral, or dusky pinks are the first choice of every woman.
5. Bright Yellow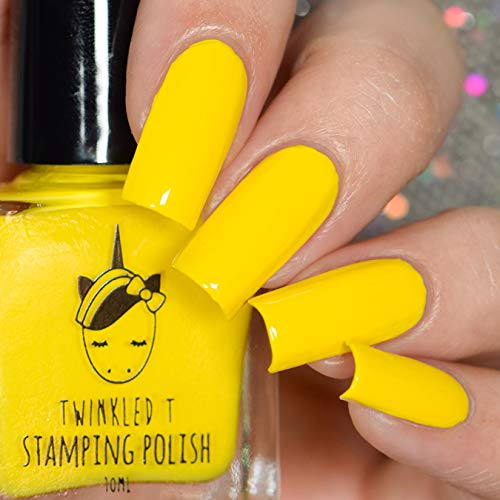 The yellow color is known for its shining and energy. The yellow nail colors are mostly liked by females, who are energetic and bold in nature. The bright yellow nail color shows the real bright shine on your nails, energizes your mood, and showcases your hands in a very attractive way.
The crazy lemon yellow, greenish-yellow, pastel yellow, matte yellow, dusky yellow, and dark yellow or turmeric yellow shades are popular yellow nail colors liked by many females.
6. Pistachio Green: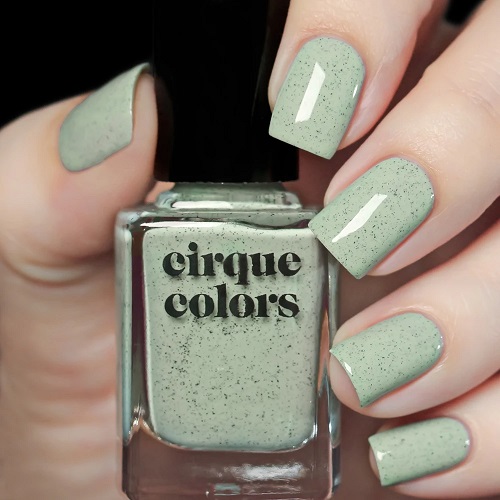 The consistently popular light green color of nail polish is trendy now. The matte, dusky pistachio green colors are famous and compliment formal attires and enhance your professional looks. The light green with a soft and shimmery look in nail color is extremely nice and gives a soft and smoothie look on your hands.
The green nail color has the variations like light green, dusky green, matte green, leafy green, olive green, or mint green, etc. If you are looking for uniqueness, try Pistachio green nail color and look exclusive and attractive.
7. Mauve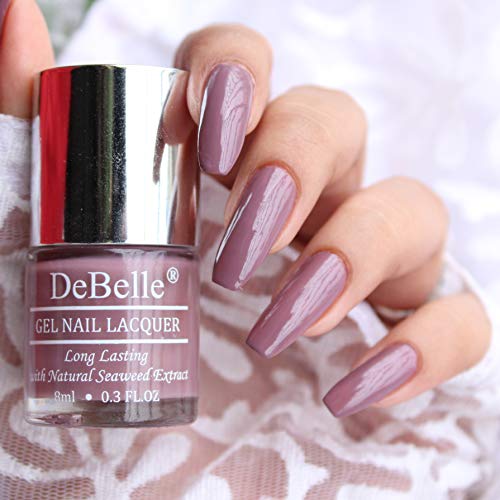 The ultimate choice of females for nail color is Mauve. The nail color compliments every skin tone. The mauve along with any style like glittery shine, dull, dusky, matte, or glossy makes your make-up complete in casual or traditional dressing. The natural and smooth look of Mauve is perfect to wear to show off the amazing choice of nail color.
The light purple, bluish-purple, mauve, and simple purple to shinning and dark purple are the brilliant and extremely beautiful nail colors loved by numerous females for their special occasions.
8. Earthy Brown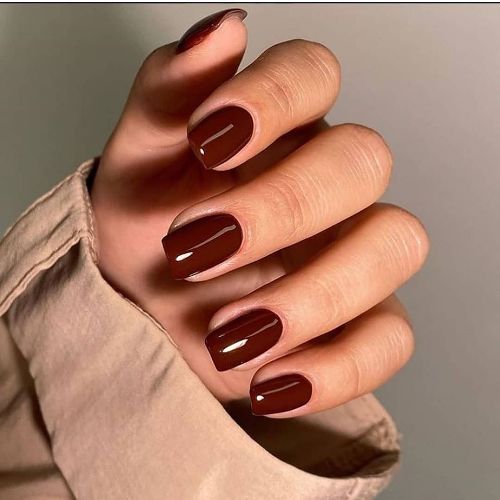 Neutrals colors are often the choice of females who have consistent and mood styles. The browns are suitable for every skin tone, mostly liked by females who have dusky and tan skin types. The shining, glittery browns are liked to wear at parties and the nude, matte, dusky browns are used for casual wearing choices.
The brown color has a beautiful range from light brown, nude natural brown, Golden brown, earth-tone brown, greyish brown to darkest brown. The brown nail color is liked by females for since long and it is still trendy.
9. Vibrant Red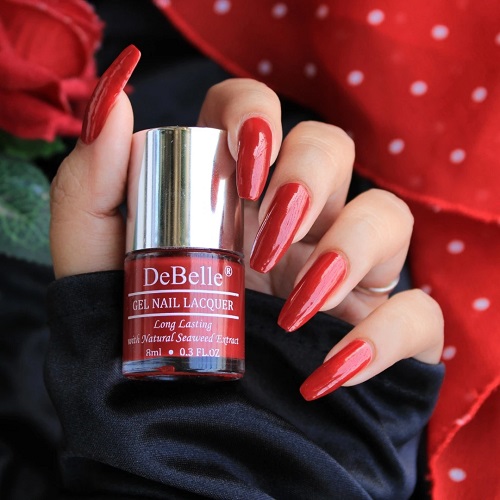 Red color nail polish is the first choice of Indian brides. The red nail color praises the Indian bridal outfit. The blood-red color of nail polish is always trendy and suitable to clear skin tone. However, dull, dusky, shinning, glittered or gel red shades are made to compliment all skin tones. The professional attire is incomplete without red color nail polish.
The red nail color is vibrantly applied in nail art with a combination of golden, silver, off-white, pink, or any light color. Light orange-red to dark maroon red are the shades, Indian women love to apply red on their special wedding day.
10. Sunset Orange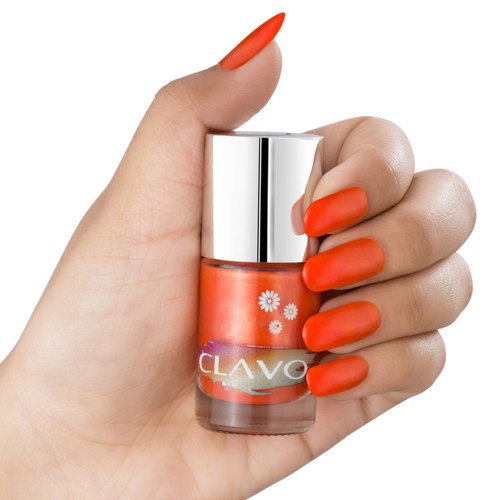 If you love to spend your time seeing the sunset with your loved ones. The orange nail color is the perfect choice for you. The shimmery, Shining orange nail color will give a warm feeling to your nails. The matte, dusky, soft orange nail colors are extremely lively and suitable for any kind of dressing. The females with a loving heart for nature loves all orange shades of nail color.
From light orange, golden orange or proper orange shades are perfect to match your loving personality. Orange nail colors are meant to be used by everyone. Once to experience the warmth of the color.