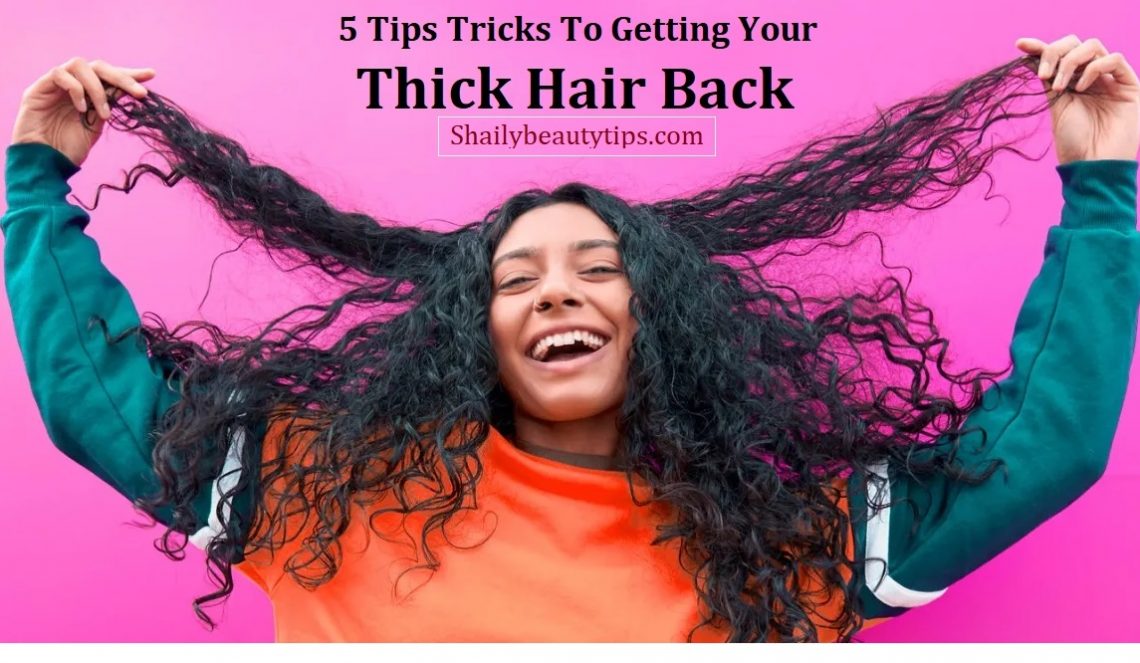 5 Tips Tricks To Getting Your Thick Hair Back
Many things in life give people pleasure and enjoyment. Some items meet with almost universal praise, such as good health, excellent meals and a full head of Thick Hair. While some people enjoy impressive hair throughout their lives, others must take smart actions to enjoy lustrous hair. These five tips could help you grow a fuller head of hair:
Scalp massaging and treatments
Targeted nutrition 
Good general hygiene and hair care
Specially formulated hair serum for growth
A quality hair supplement 
Thinning hair can impact your self-confidence and your self-image, so it only makes sense to take action to achieve results that keep you happy. With a few minor changes in your self-care routine, you can experience positive results that make you proud of your hair.
Hair Serum To The Rescue
Suitable hair serum can give you fast results, providing the appearance of thicker hair in as little as one month. An advanced formula stimulates hair follicles and elevates the production of multiple hair growth factors. Steady usage also works to prevent additional hair loss and thinning, while promoting better hair strength and health and enhanced hair thickness. A three-month program often produces satisfying results for those worried about hair loss.
Through the use of a combination of proven hair technologies, the right hair serum adds potent antioxidants to follicles and can increase tolerance to hair pull. Fortified with a biomimetic peptide and red clover extract, this formula works on the cellular level as it reduces inflammation damage, thus leading to a fuller head of hair. Other ingredients including saw palmetto and chamomile extract have the capacity to improve hair function and growth.
Niacinamide lotion has properties that work both in skincare and hair health. As part of the vitamin B3 complex, niacin helps the body convert food into energy. Though relatively new to the world of hair growth supplements, niacin has the potential to help return your hair to its youthful appearance and texture. A lotion fortified with niacinamide can stimulate the production of healthy skin fats known as ceramides. The lotion also works to decrease the presence of sebum, an oily substance implicated in acne outbreaks.
Untangled Hair Supplement
An additional measure to take for excellent hair health involves the use of an untangled hair supplement.  This formula utilizes the wisdom of science and nature and combines the beneficial impacts of collagen and Vitamin A. Coming from the ocean world, specifically the scales and bony parts of fish and mollusks, marine collagen contains essential amino acids that show promise for promoting hair growth. 
Working as an antioxidant, vitamin A comes in various forms, including retinol and beta-carotene, and has benefits for healthy vision, skin, bones and other tissues. This potent supplement, created by dermatologists, also includes vitamin D-3, vitamin C, vitamin E and biotin, which all work to reinvigorate various aspects of hair growth.
A thick head of hair stands within your reach through the use of smart solutions and helpful products. By harnessing innovative technologies and remedies from nature, you can enjoy improving your hair health.