51+ Wedding Decor Ideas You'll Want To Keep An Eye On In 2022
Congratulations, future brides! As we embark on this new year, may you be blessed with happiness and upcoming trends throughout the year? We shouldn't let the bad news about the growing number of cases depress us, shouldn't we? Do your part to avoid the risk and stay at home. Planning your wedding from the comfort of your own home is the ideal time. Your wedding day will be the best part of your life after everything has been accomplished. decor ideas.
Here are a few trending décor ideas for a wedding in 2022 that will be gorgeous. Instagram is buzzing with them, and we can't get enough of them. We have wedding decor ideas for every function, from henna for your wedding to a photo booth for your gala. Please make sure to bookmark this blog for future reference! We can't wait to get started with you, brides.
Wedding Decor Ideas That Are Sure To Be Popular In 2022
1. Pink, Blue, And Green Would Make An Excellent Mehendi Combination!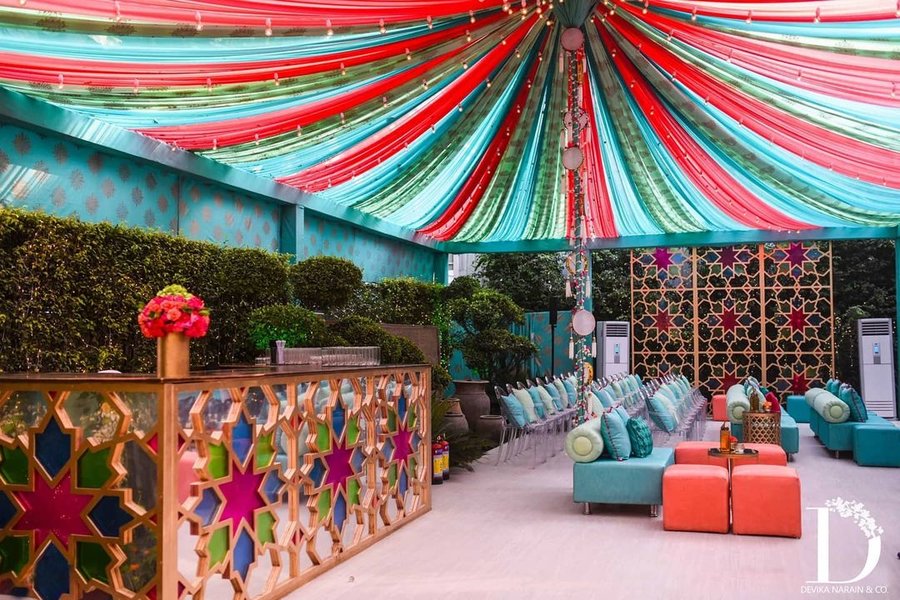 2. Drapes With Yellow Themes For The Hill Station Wedding.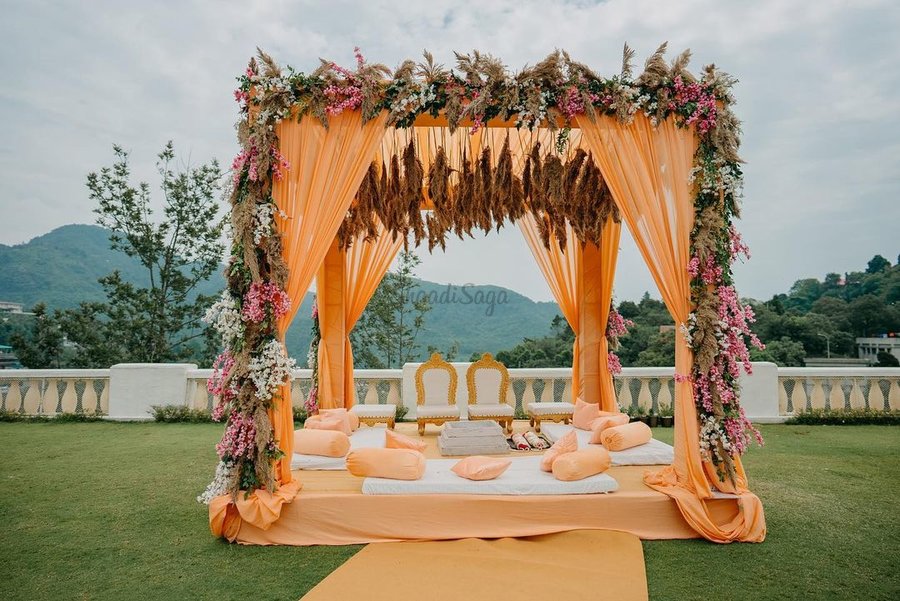 3. Roses Are Never Too Many Since There Are No Such Things As Too Many.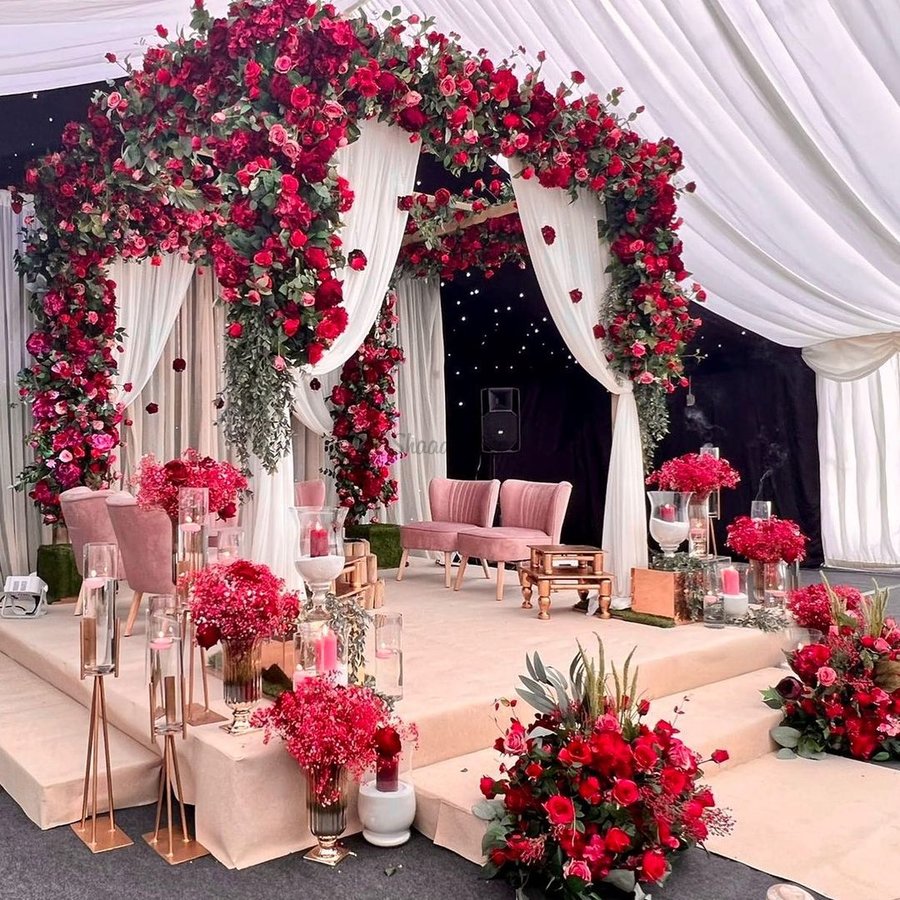 4. Flowers And Pastel Drapes Come Together to Give Us A Dreamy Ambiance.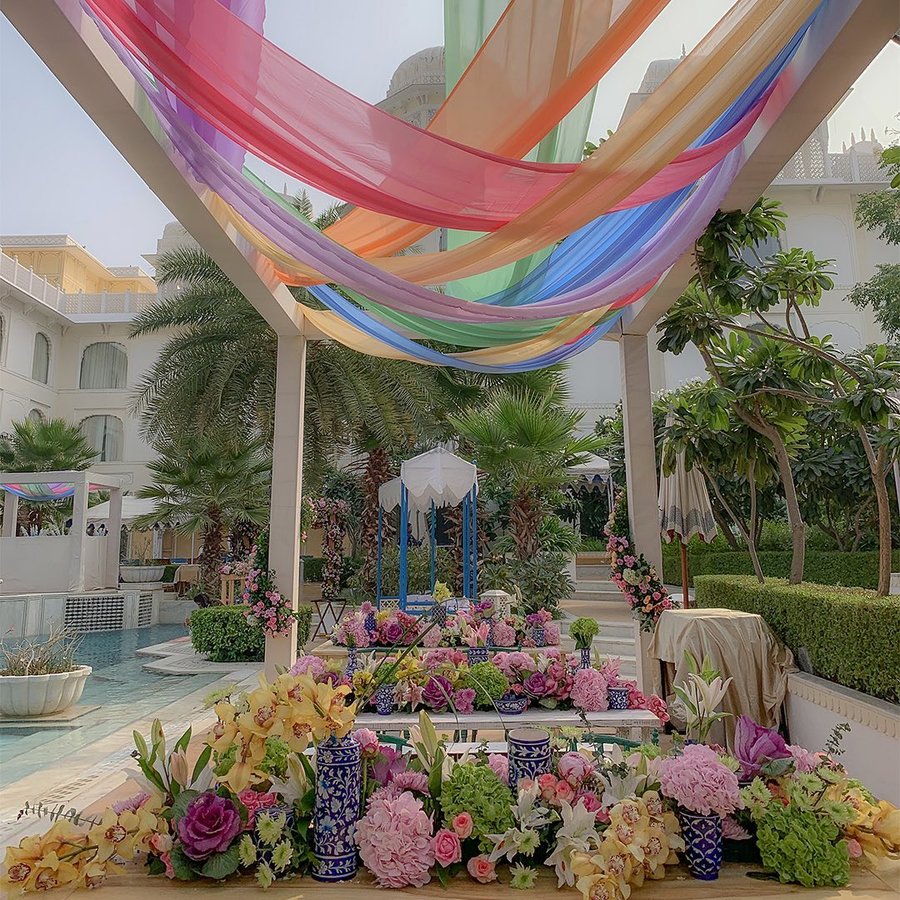 5. Don't Worry About The Not-So-OTT Wedding; We Have You Covered Too!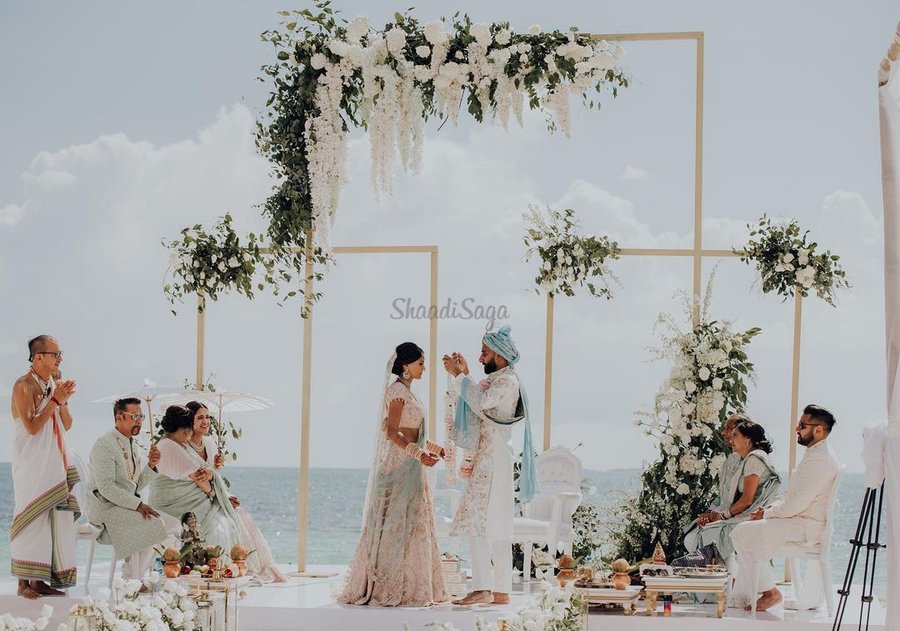 6. Weddings Are Adorned With Neon Signs, And We're Not Complaining.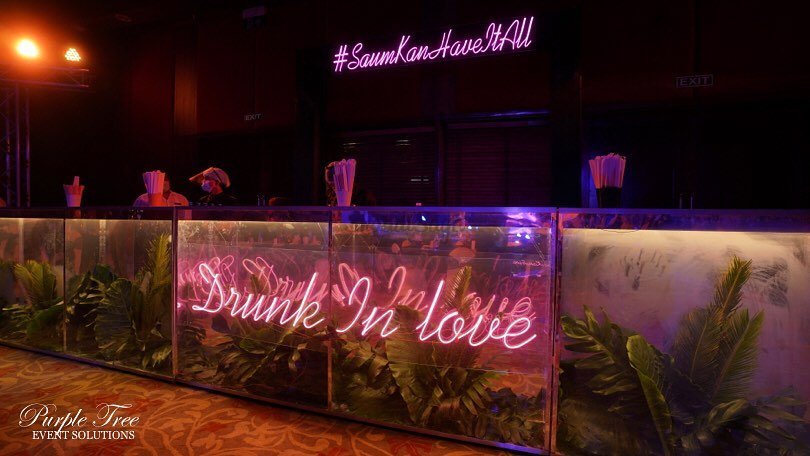 7. Dining At A Dinner Table With White Roses Gives An Elite Feel.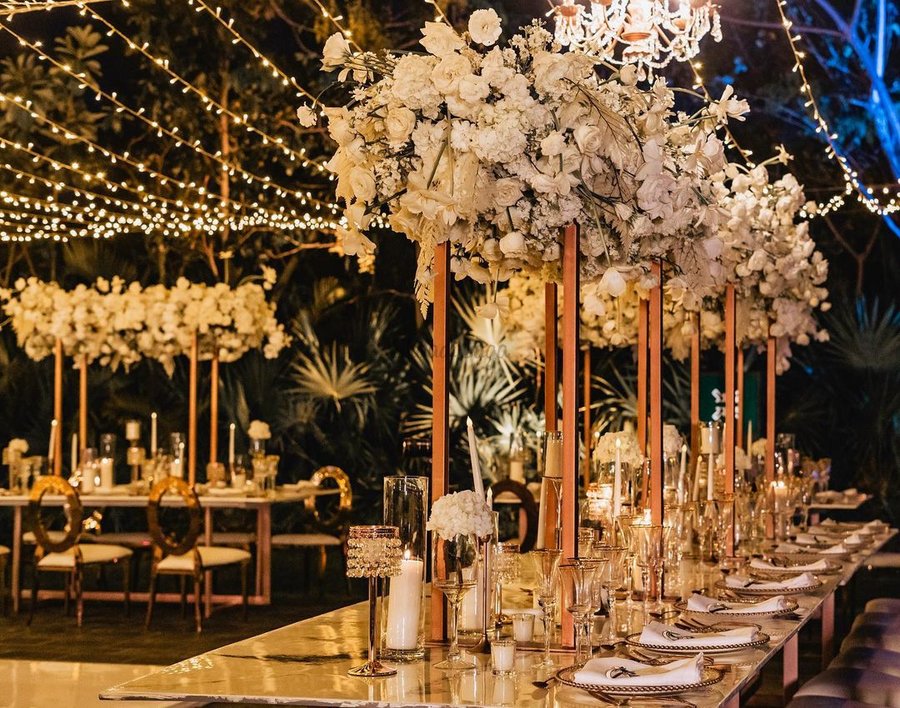 8. If You Have An Intimate Wedding, A Backdrop With Colored Leaves And Pompoms Is An Ideal Choice.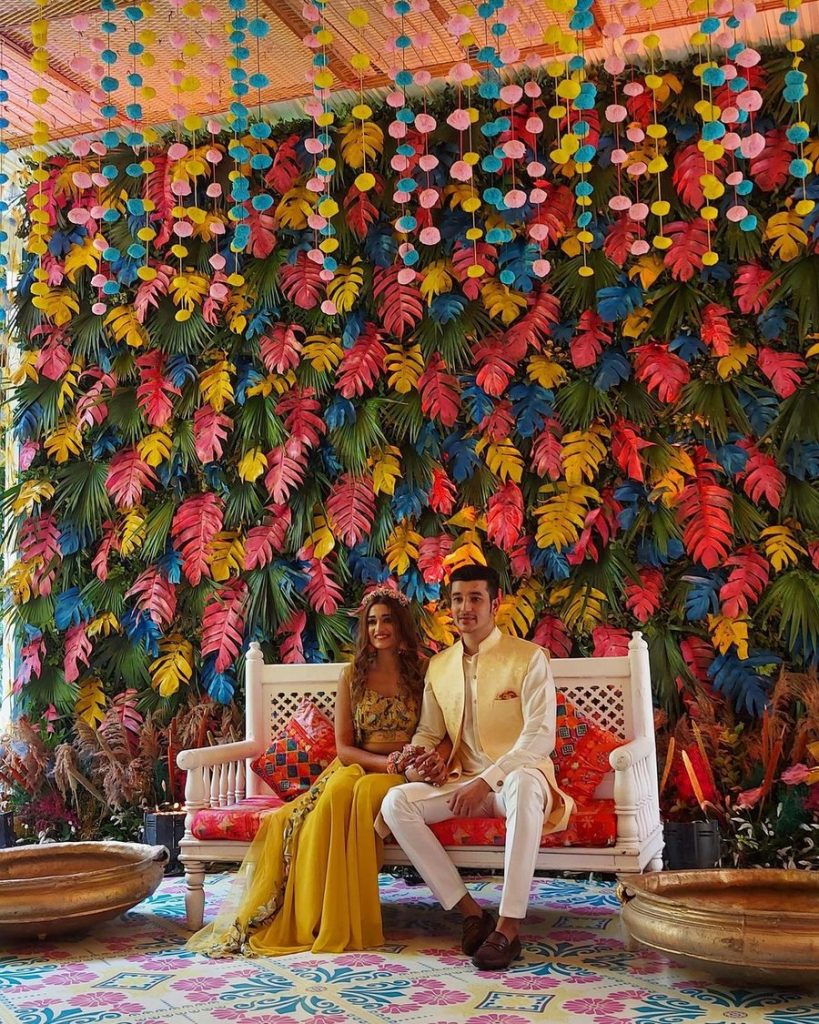 9. The Banana Leaves And Marigolds Of This Wedding Decor Evoke The Feel Of A Traditional Indian Wedding.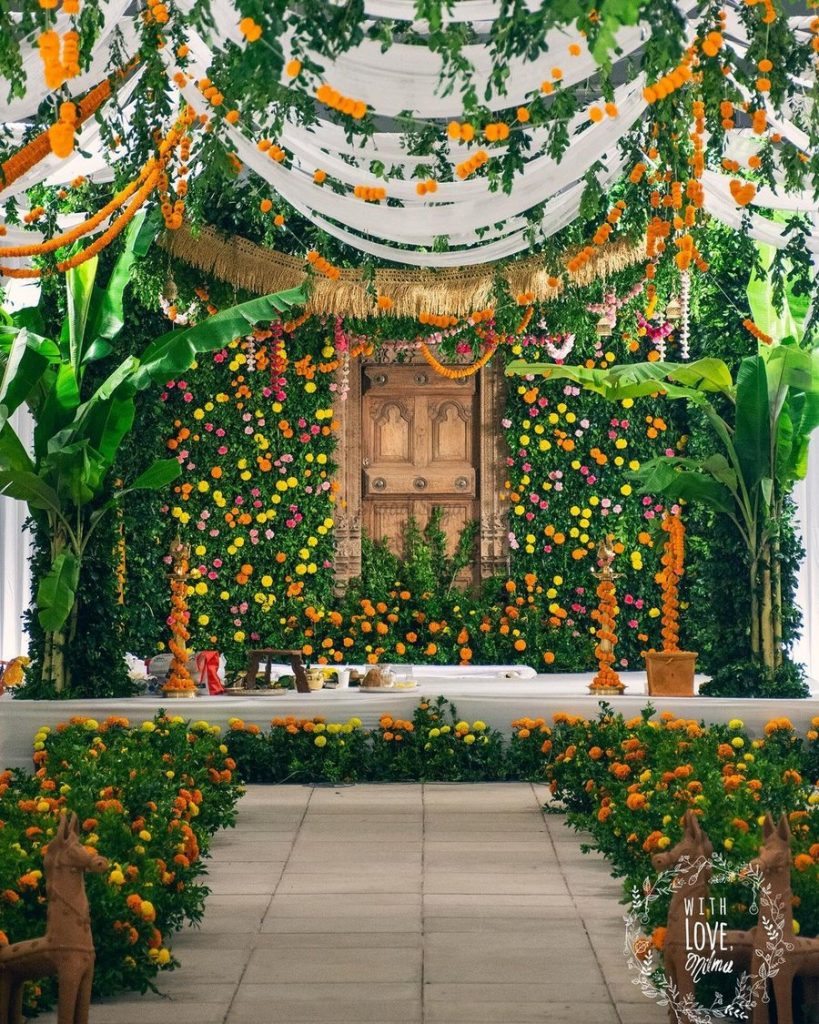 10. Is A Beach Wedding On Your Schedule? With This Mandap Design For Beach Decor, You Can Create A Breezy Decor On The Beach With Pastel Roses.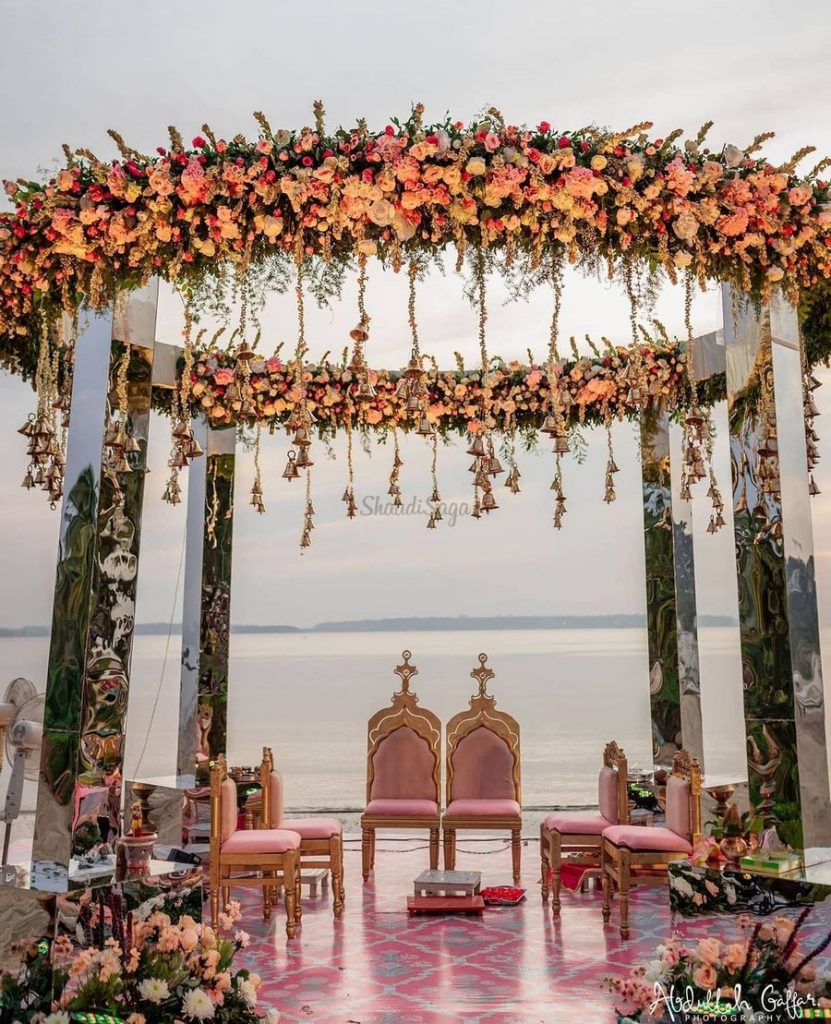 11. Peach Drapes And Bright Decor Make Such An Impact! We Adore It.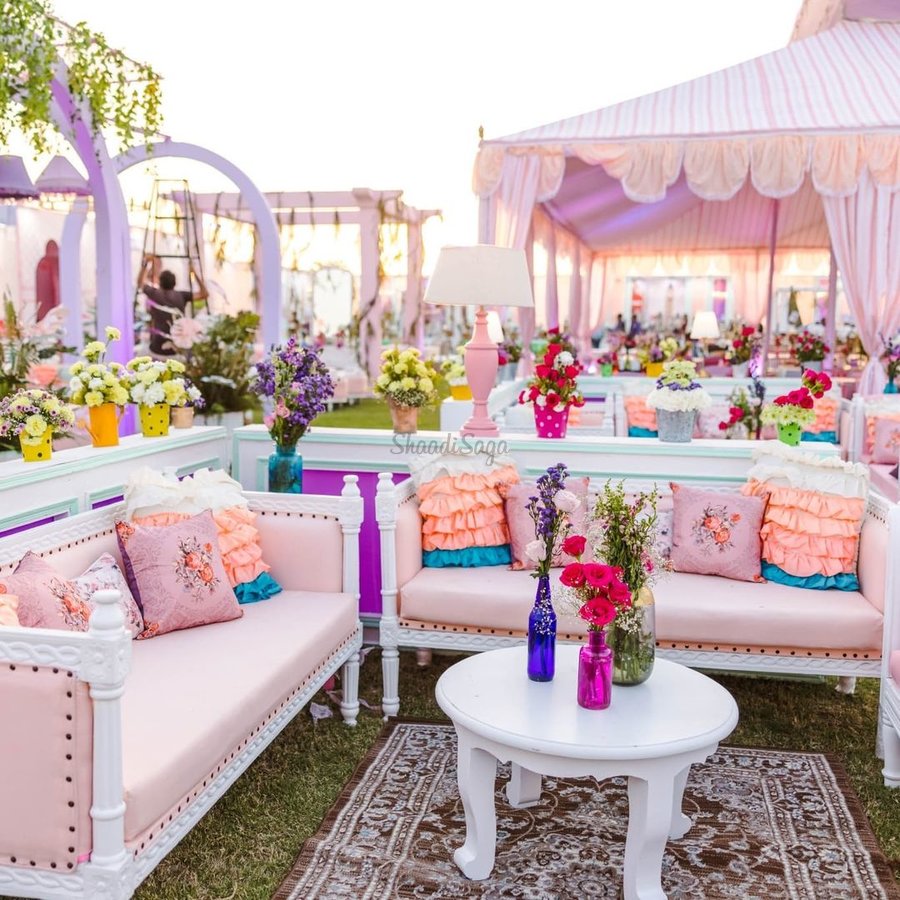 12. The Mandap Setup With the Exquisite Flowers And Elegant Drapes Is Splendid.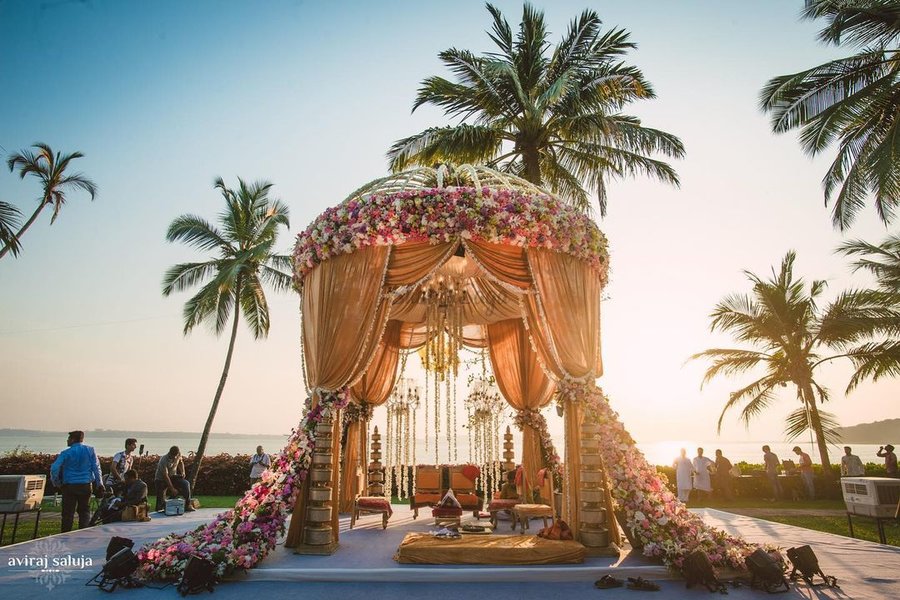 13. This Wedding Decor Will Make Your Sangeet Look Opulent.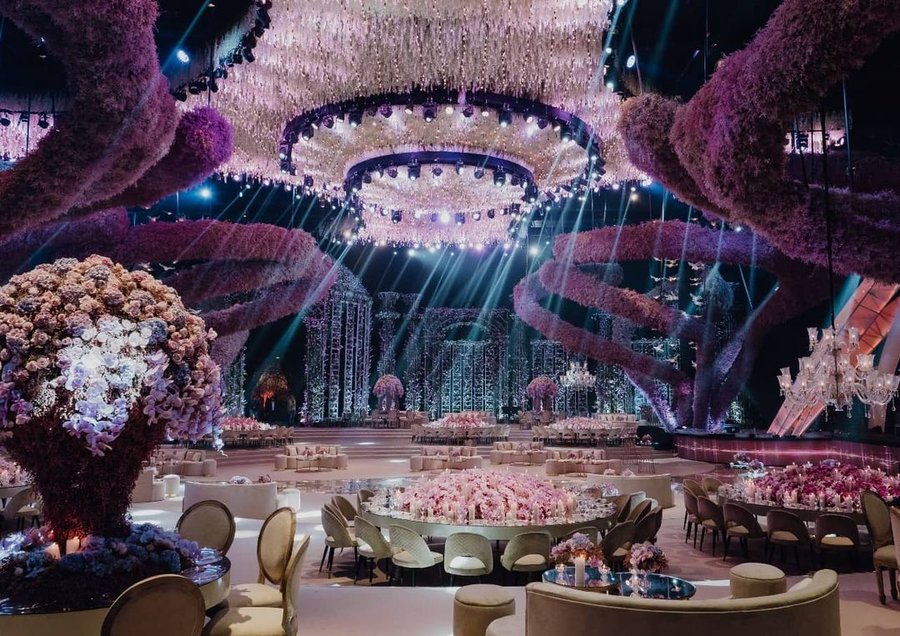 14. The Couple Who Walked Onto This Mirror Floor Made Their Grand Exit.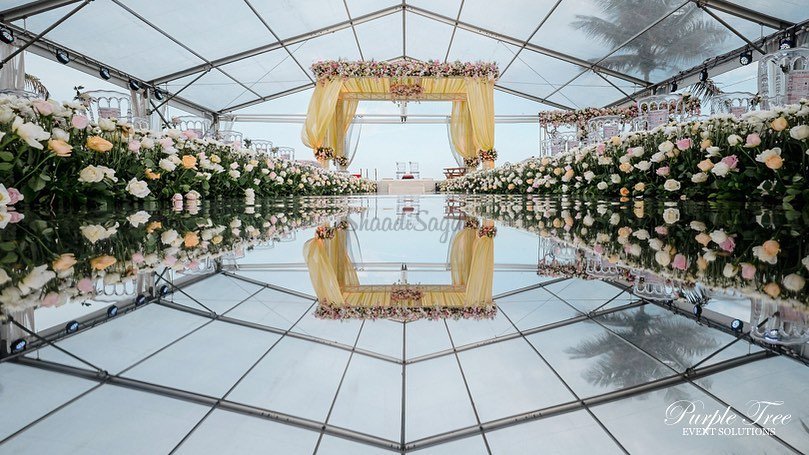 15. The Perfect Wedding Decor For Fewer Guests.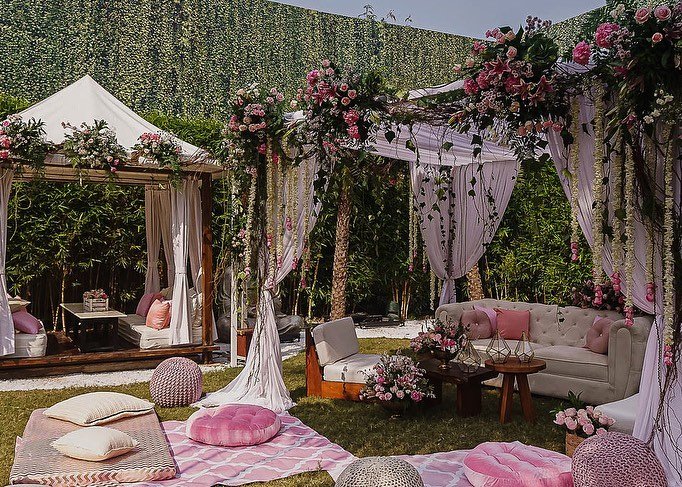 16. This Quirky Decor Piece Will Have You Swooning.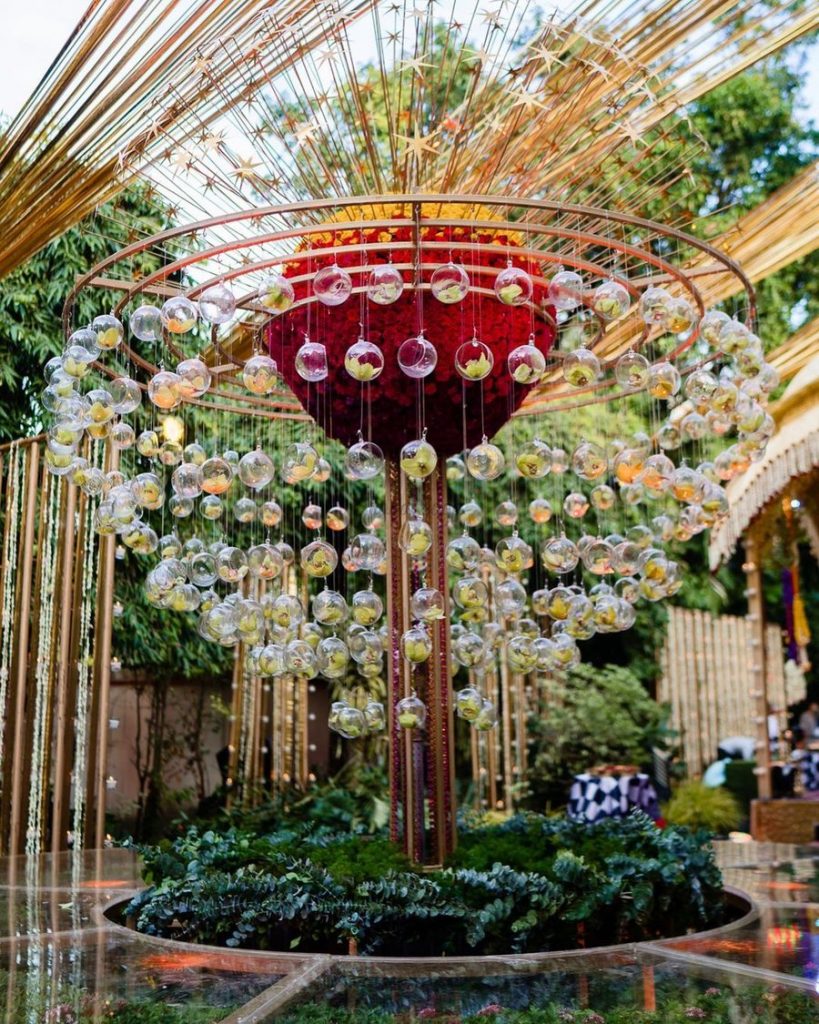 17. This Simple Decor Incorporates All Of The Different Colors Of Roses!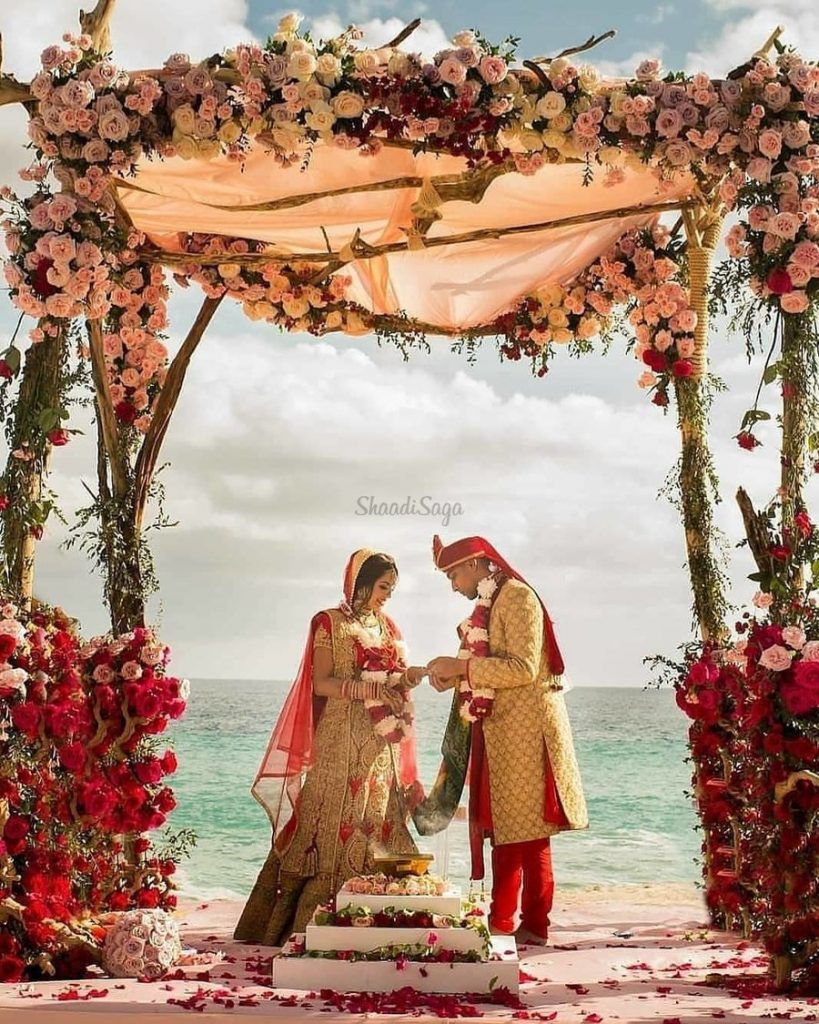 18. The Entry Of Genda Phool! Yellow Flowers Strung Together.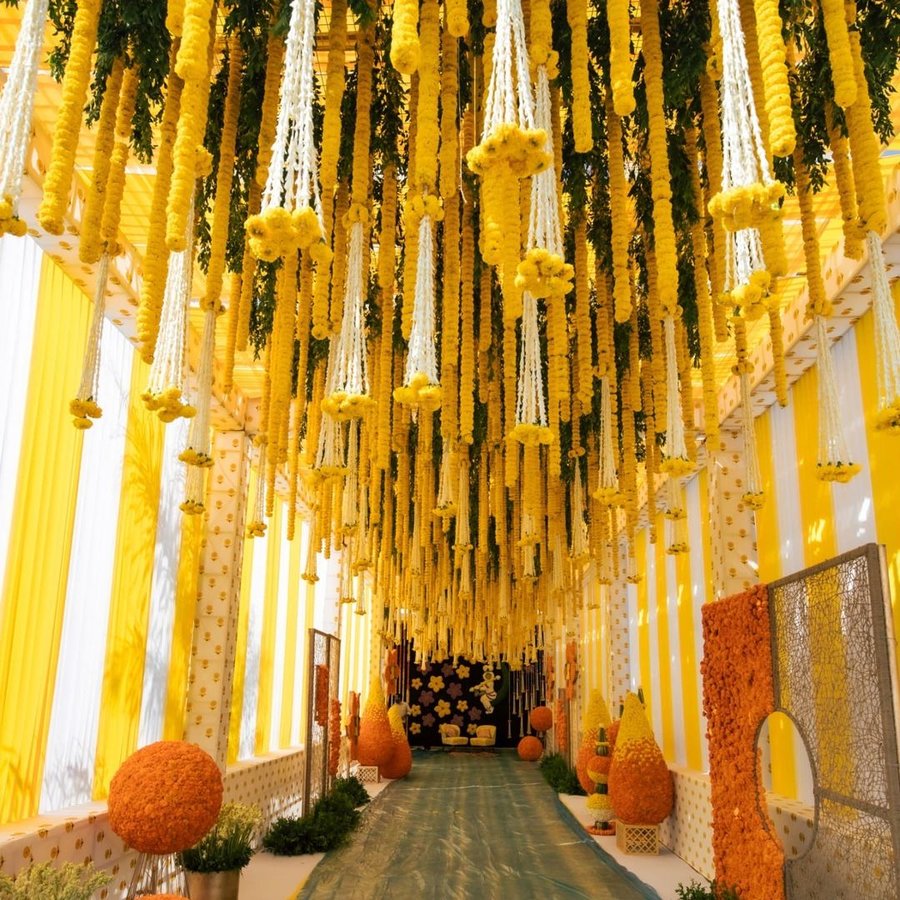 19. The Patiala Pegs Have A Cozy Corner All To Themselves!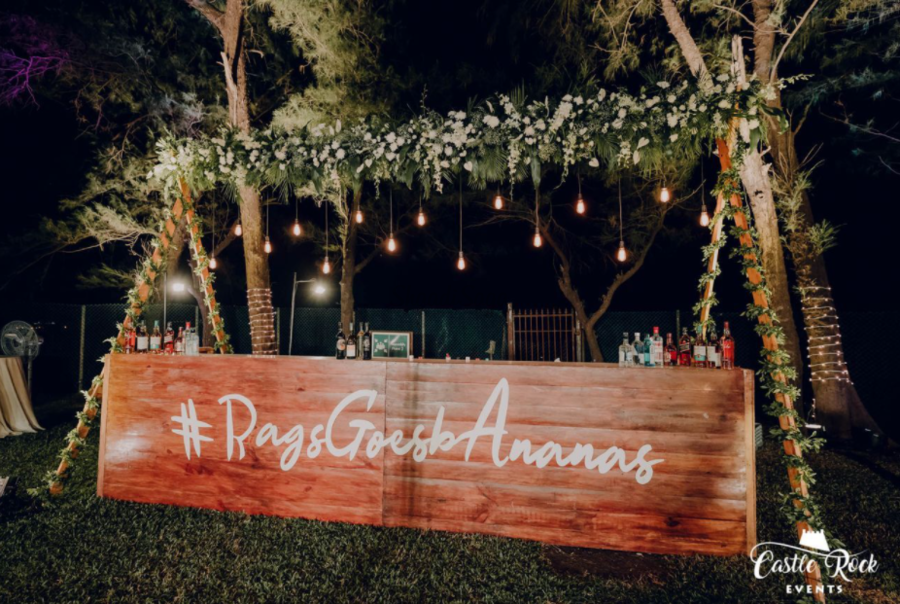 20. The Lotus Shaped Mandap Is So Cool After Lotus Mehendi!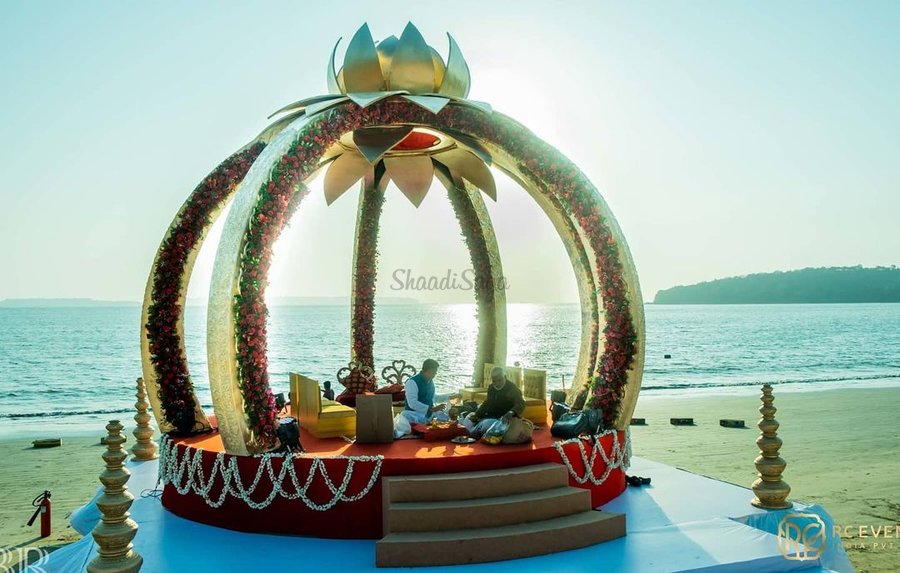 21. Photobooth Sangeet With Floral Circular Arches!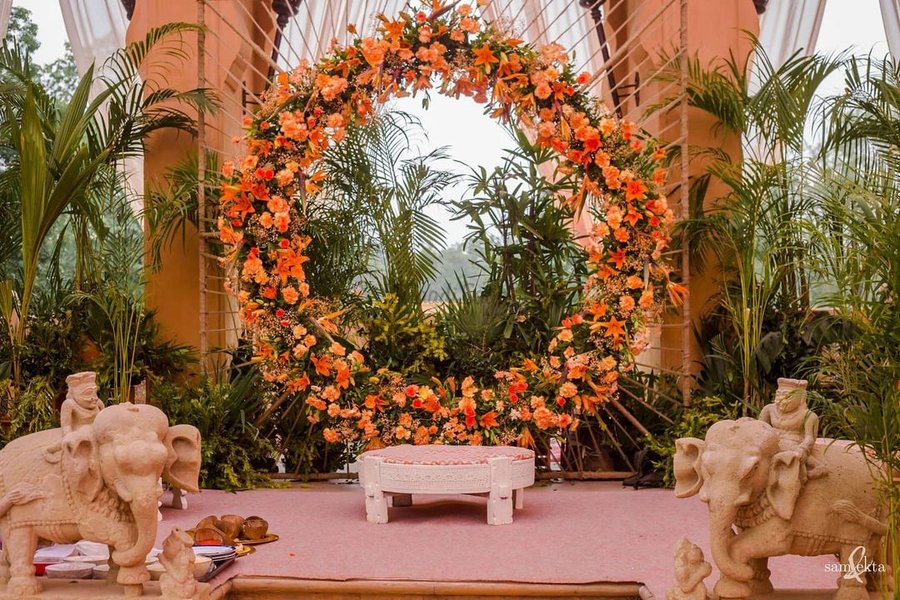 22. Beautiful Mandap Setup! Complete With Red Kalawa's.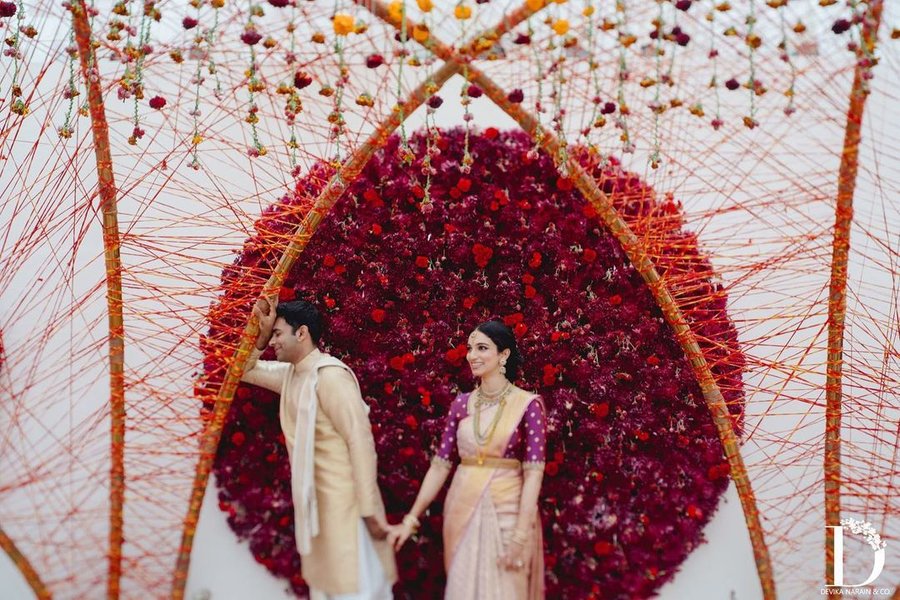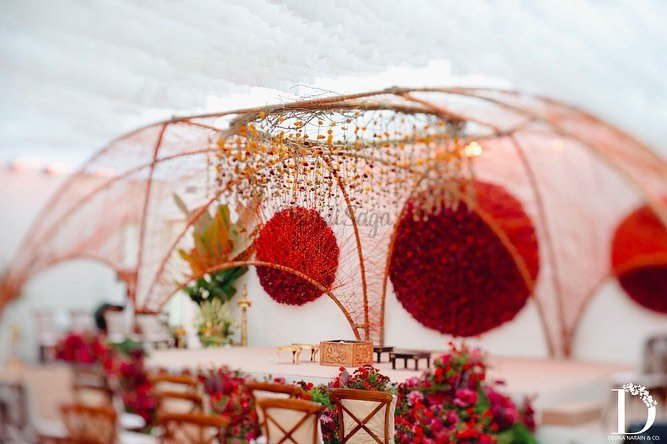 23. Floral Setup At A Destination Wedding.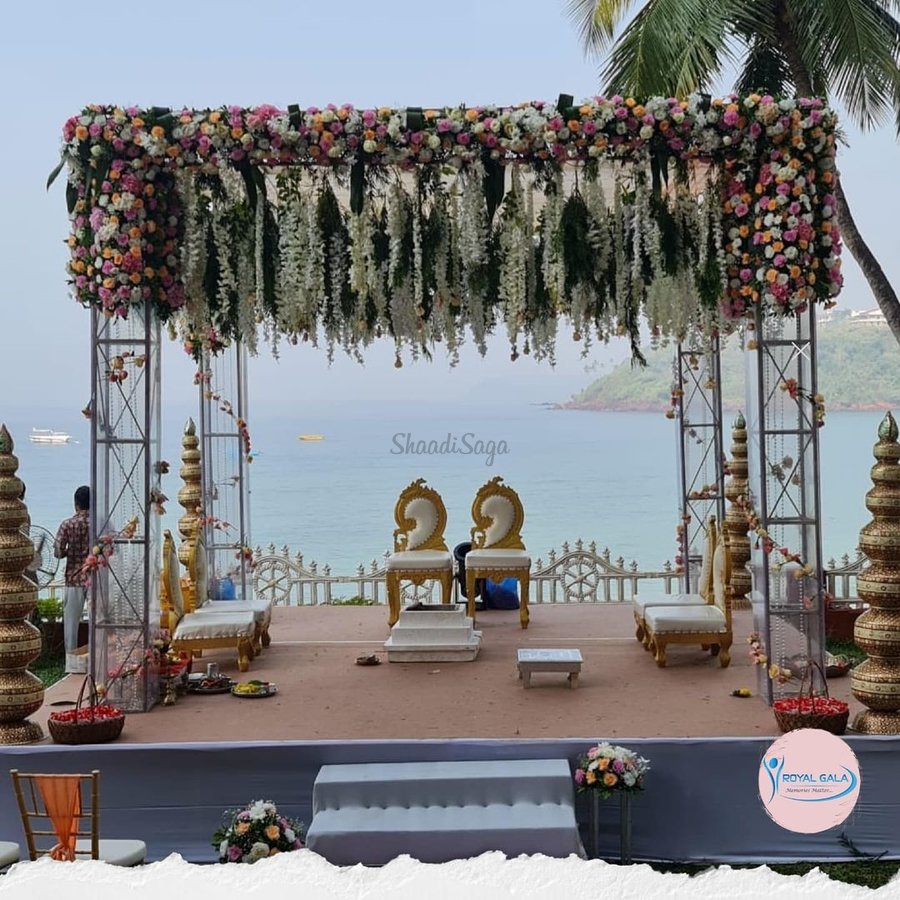 24. This Haldi-Inspired Decor Is Stunning! The Yellow And White Color Combination Is Lovely.
25. Use These Cute Decorative Jars To Decorate Your Tree Area.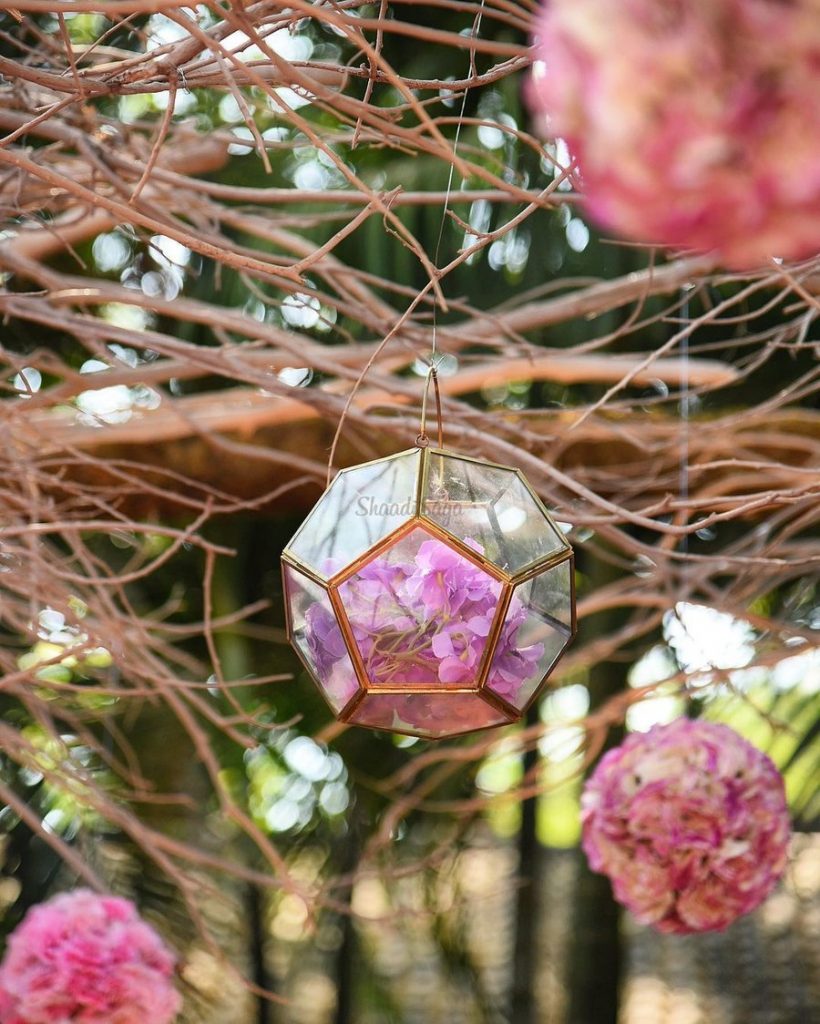 26. Wedding Decorations That Include Dreamcatchers? Absolutely!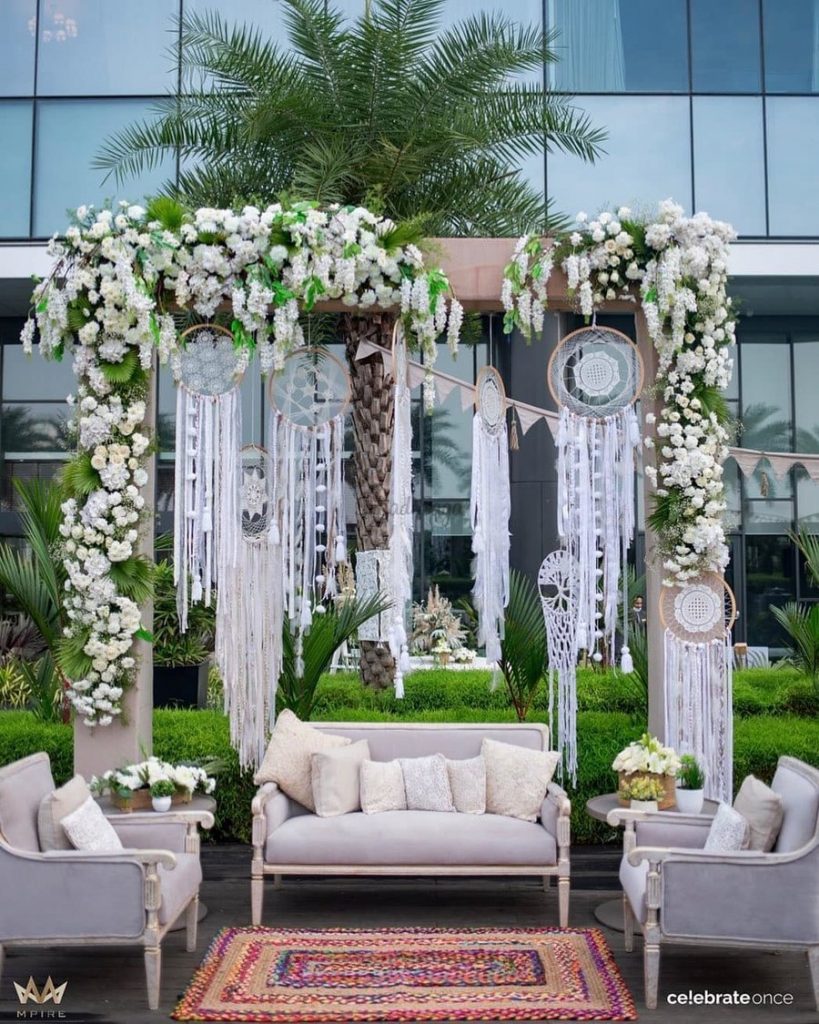 27. There's Nothing Like A Beach Wedding Or Floral Decor To Add To A Wedding.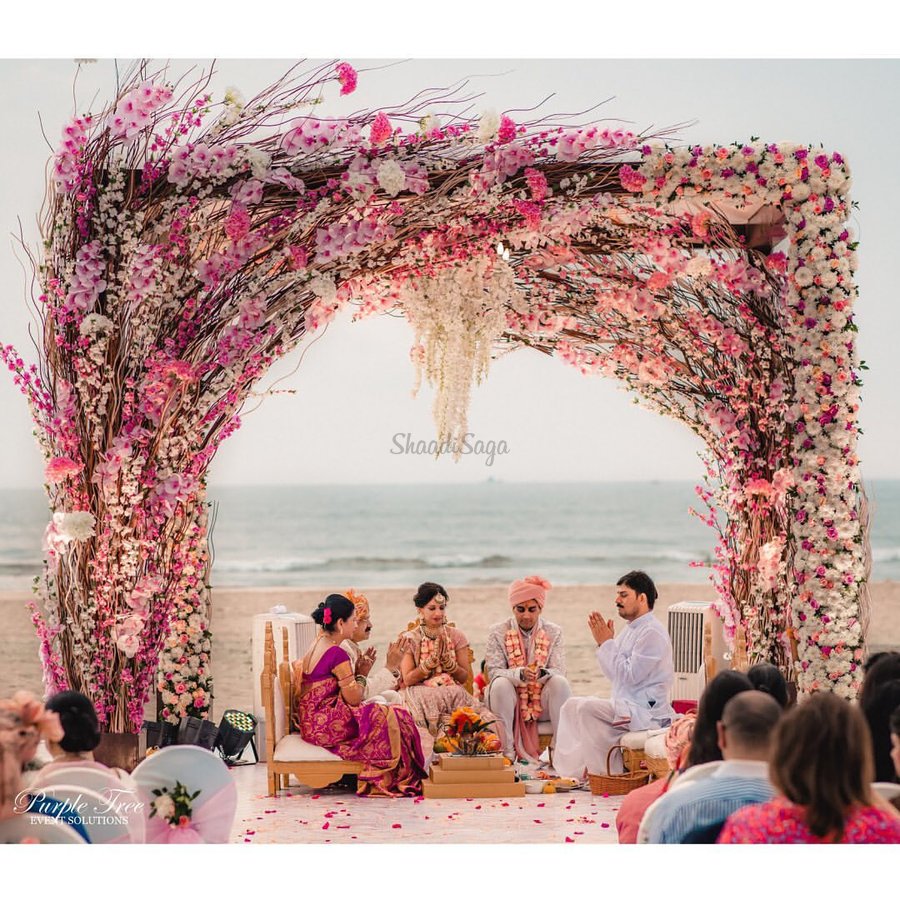 28. Your Wedding Will Look Beautiful With This Tree Centerpiece.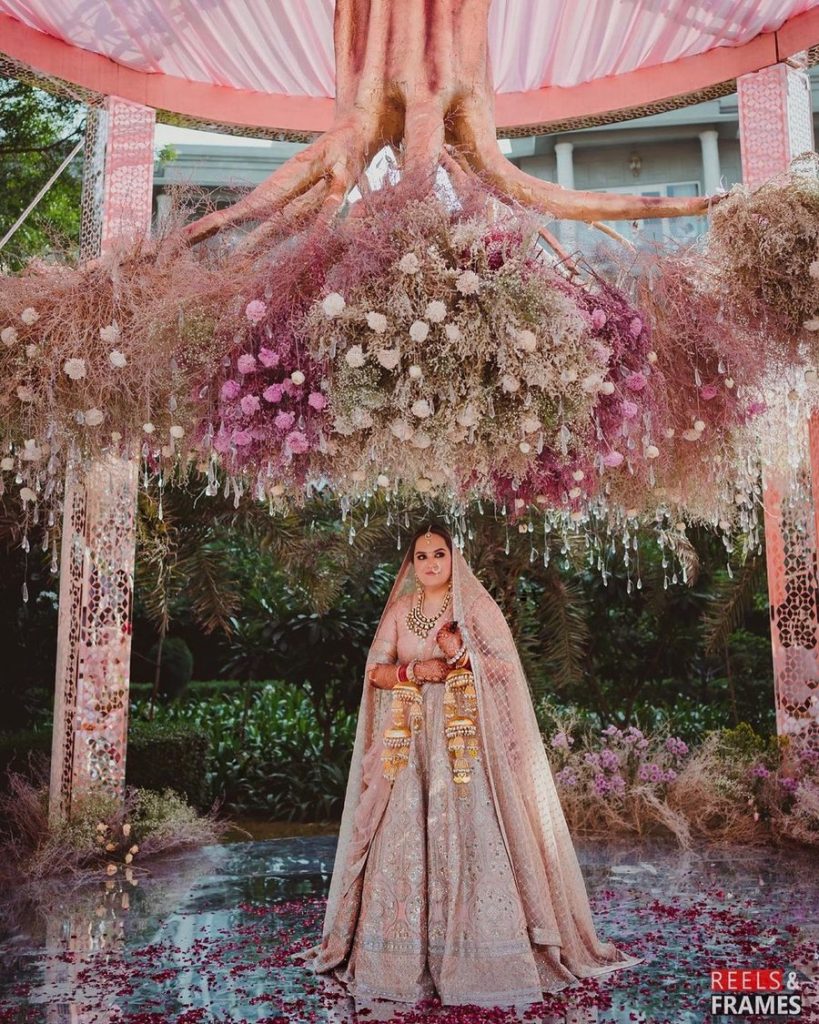 29. This Enchanting Mandap Is The Idyllic Place To Have Your Saat-pheras.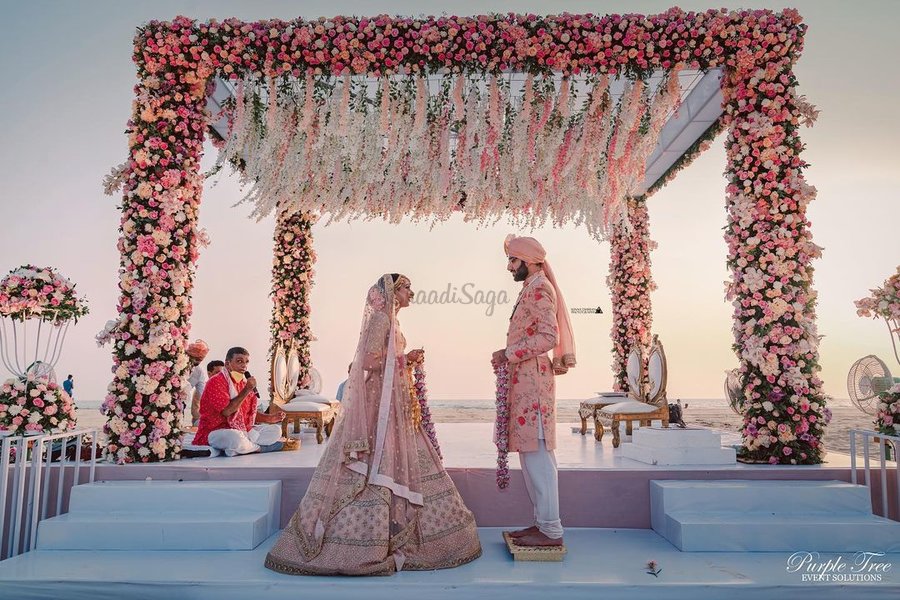 30. Create A Stunning Photoshoot With An All-White Photobooth.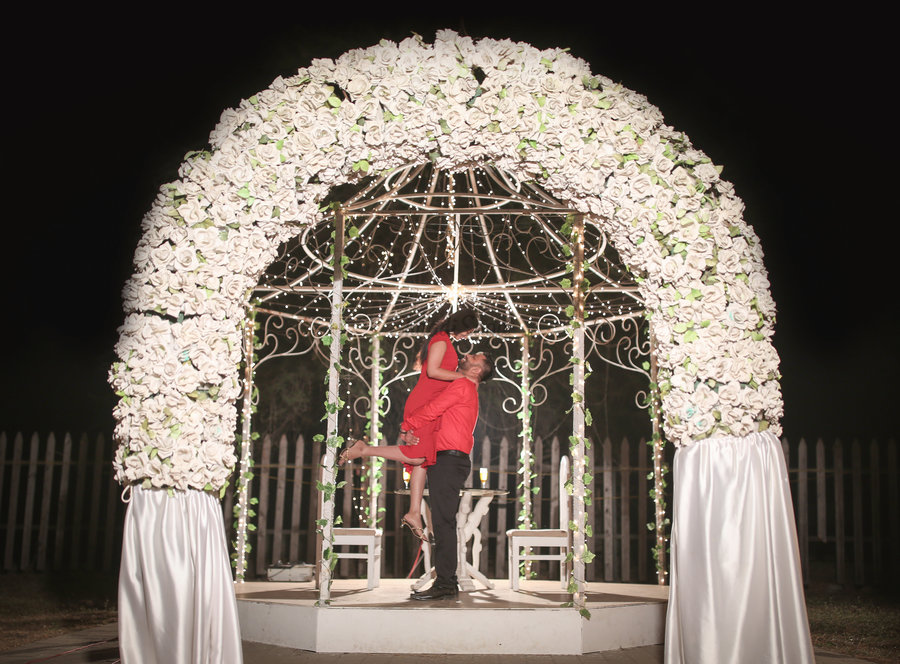 31. Glass Pillars Are Just As Impressive As The Bride.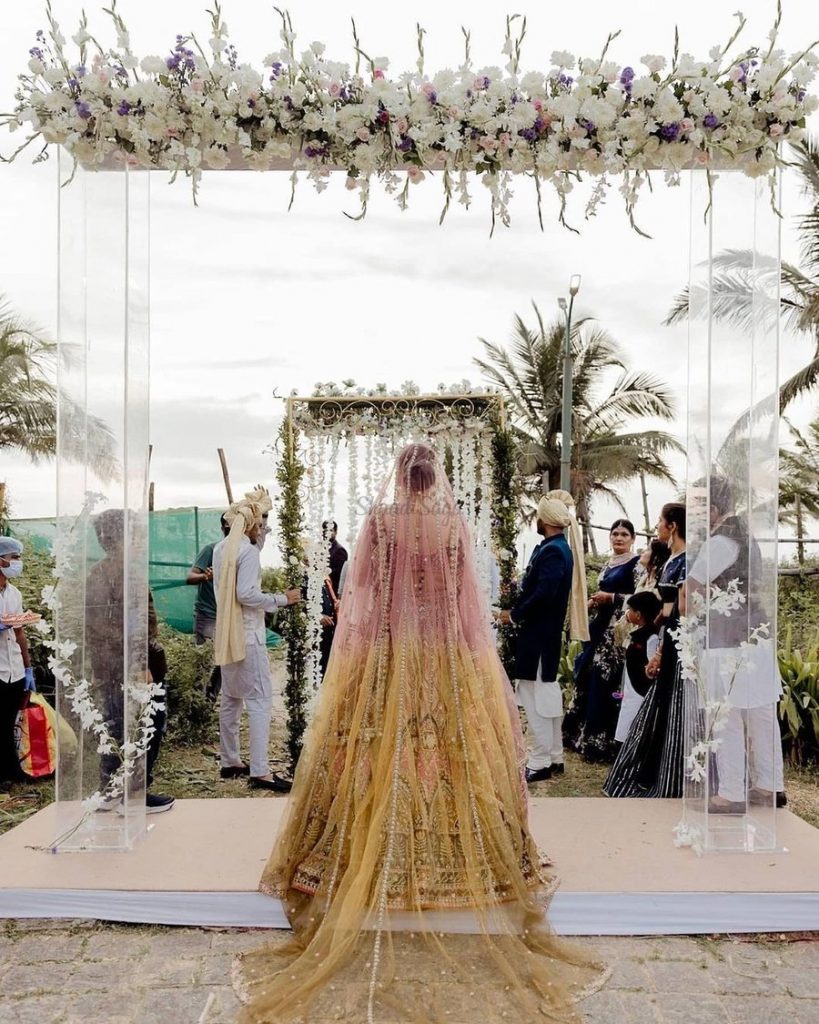 32. Add A Touch Of Pink To Your Home With This Pink-themed Decor.
33. Create An Elegant Entrance With This Bright Decor Of Lights.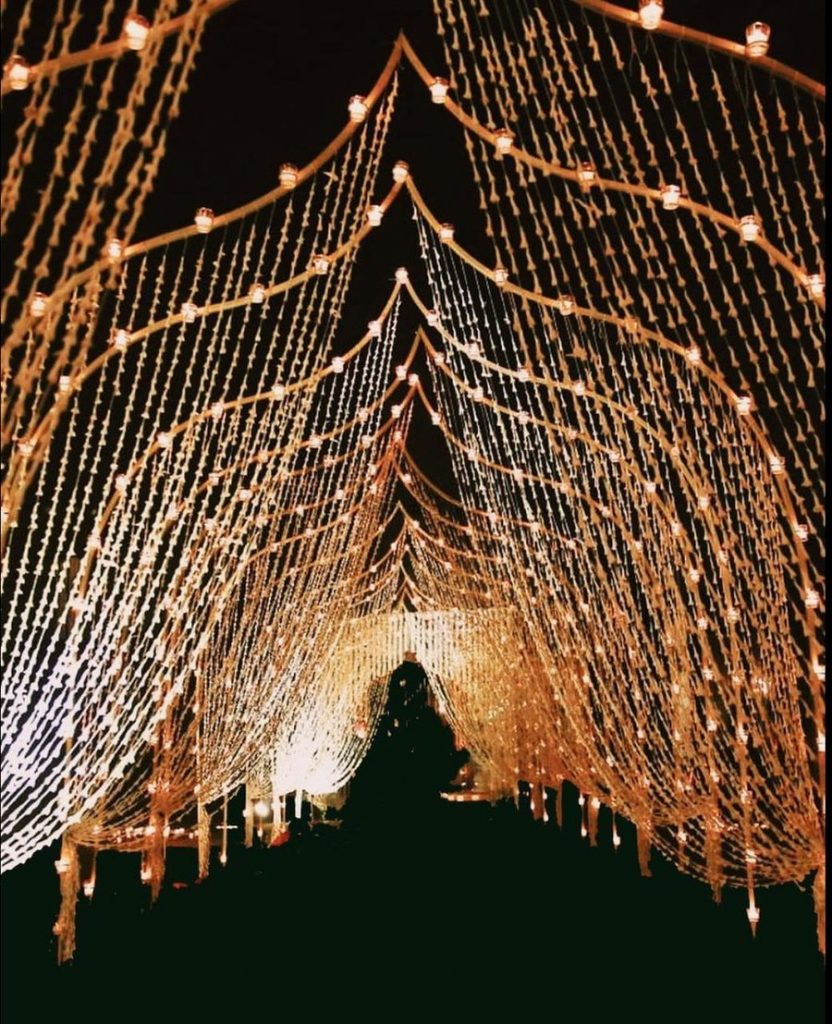 34. A Traditional Genda Phool Decor Choice For This Beautiful Couple.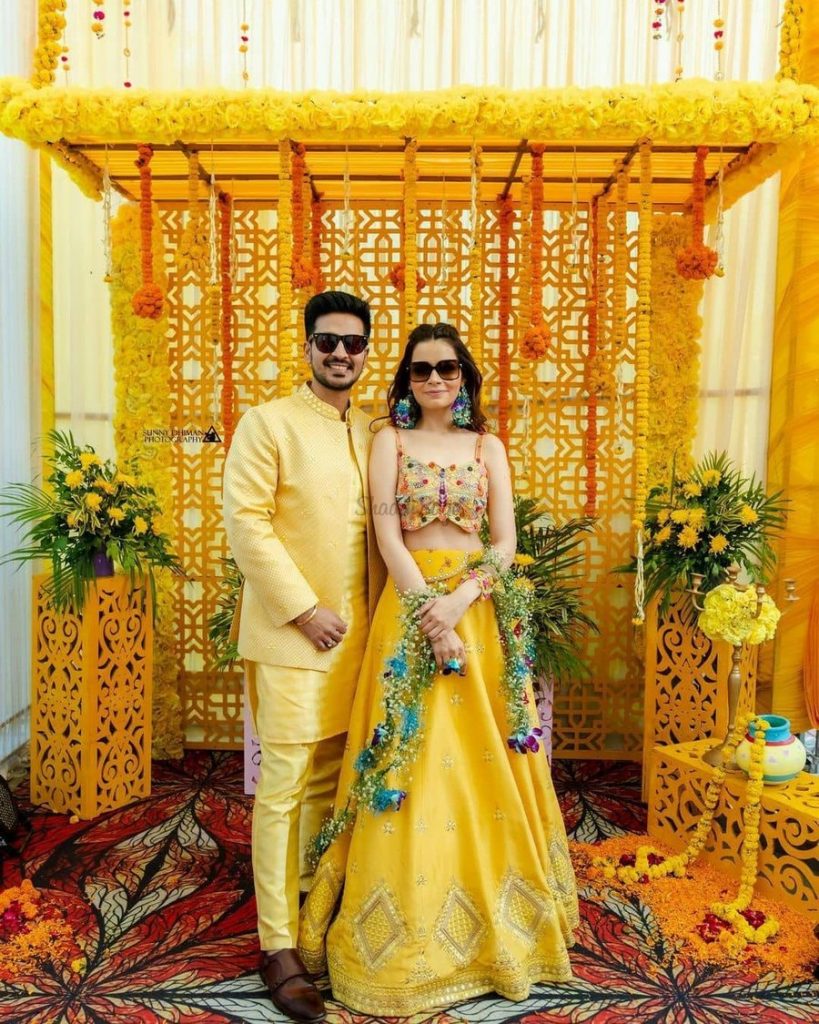 35. A Different Way To Decorate The Guest Seating Area! It's So Colorful!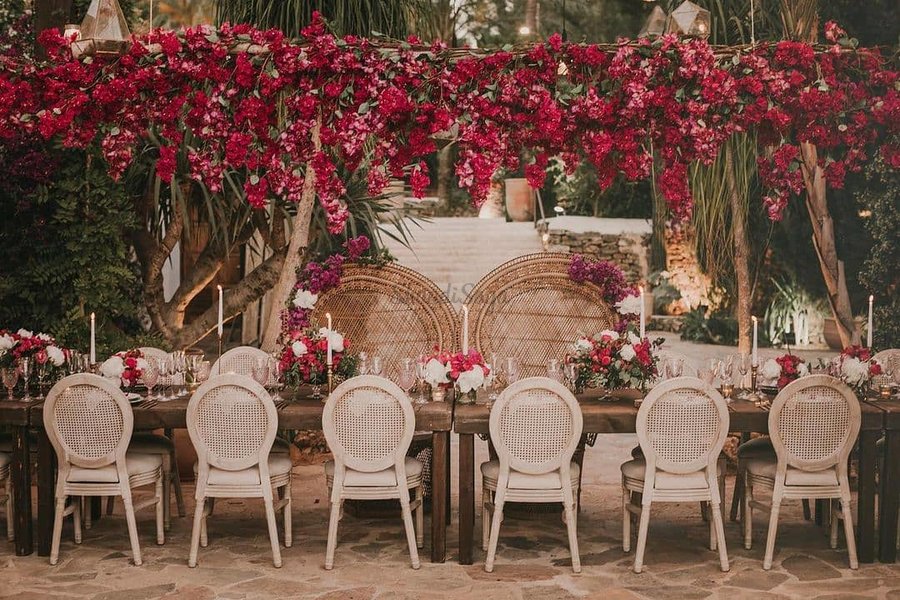 36. Blue Is The Predominant Color At The Venue, With A Fabulous Decor.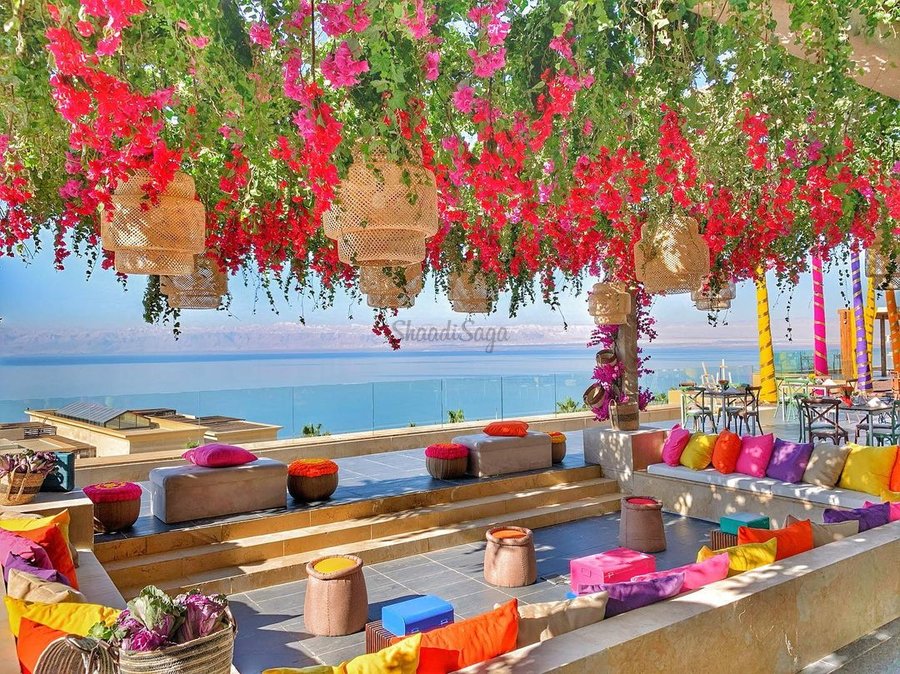 37. Couples Can Enjoy Blue Stripes And Pink Flowers In This Dreamy Seating Area.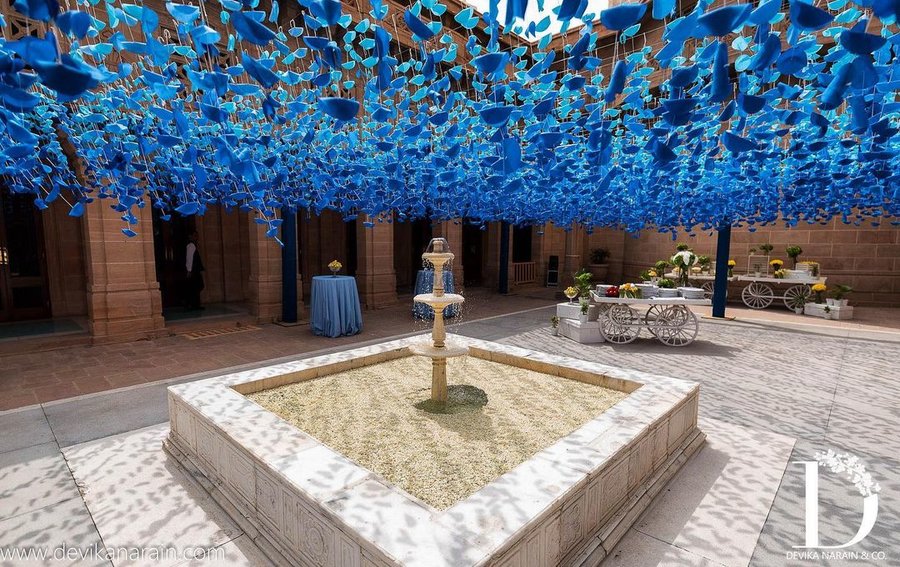 38. Purple-Tinted Shadows For Your Guests' Entrance!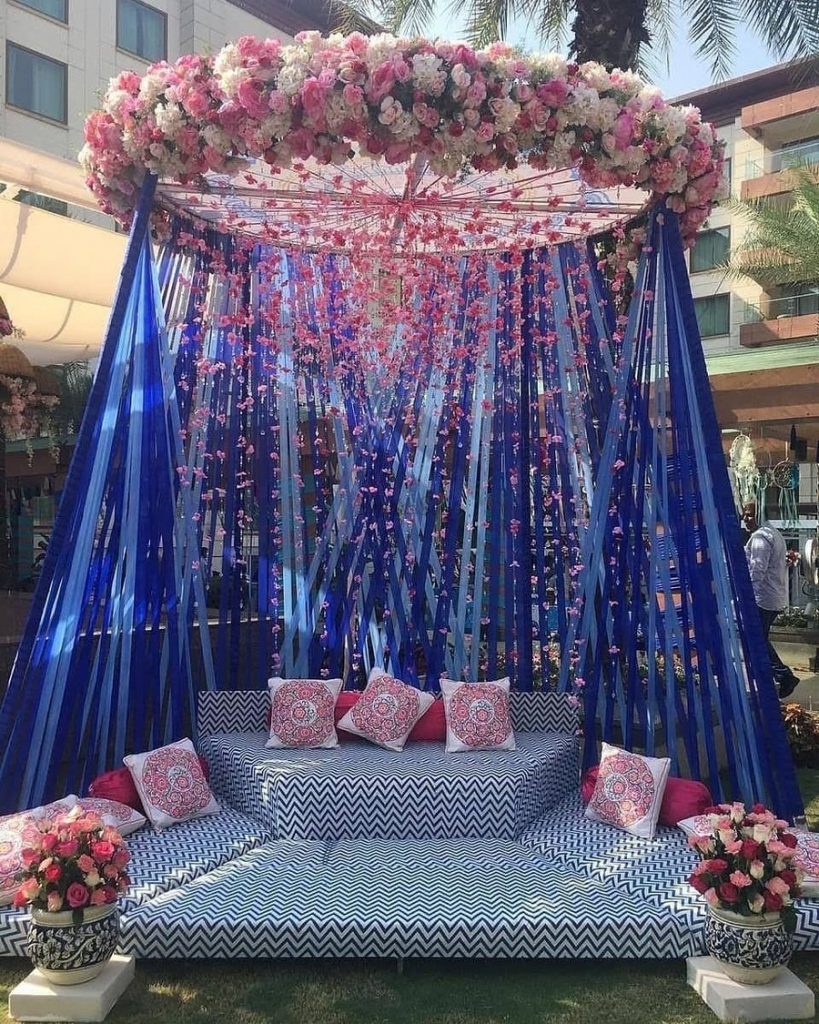 39. Their Anand Karaj Ceremony Was Decorated With Charismatic Decor.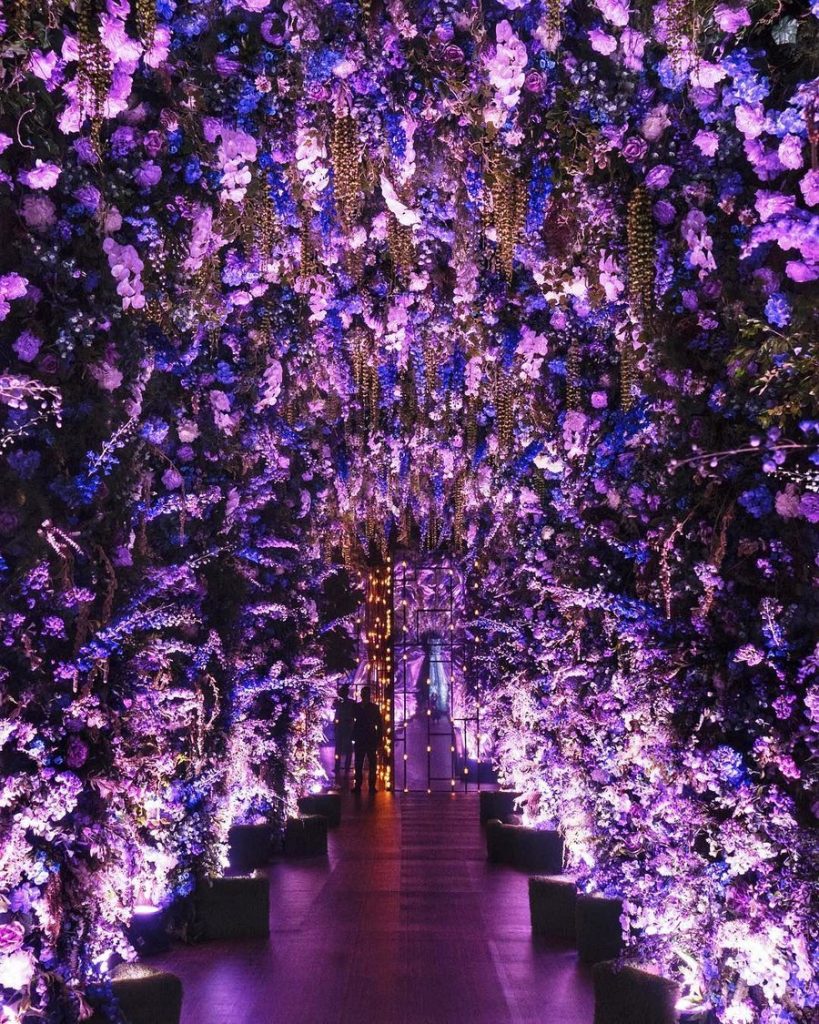 40. There Will Never Be An End To The Fairy Lights!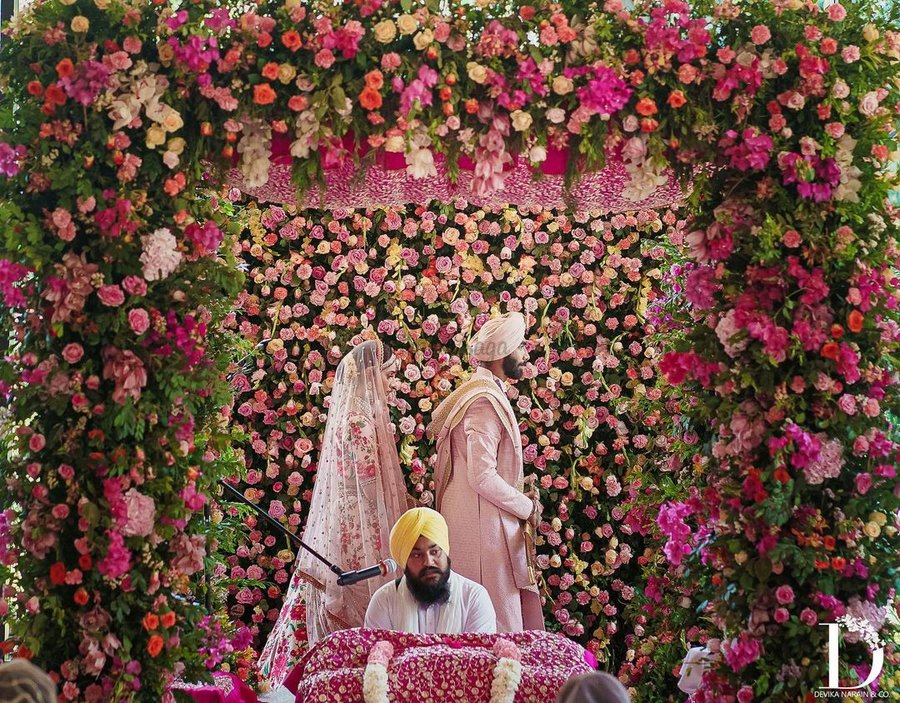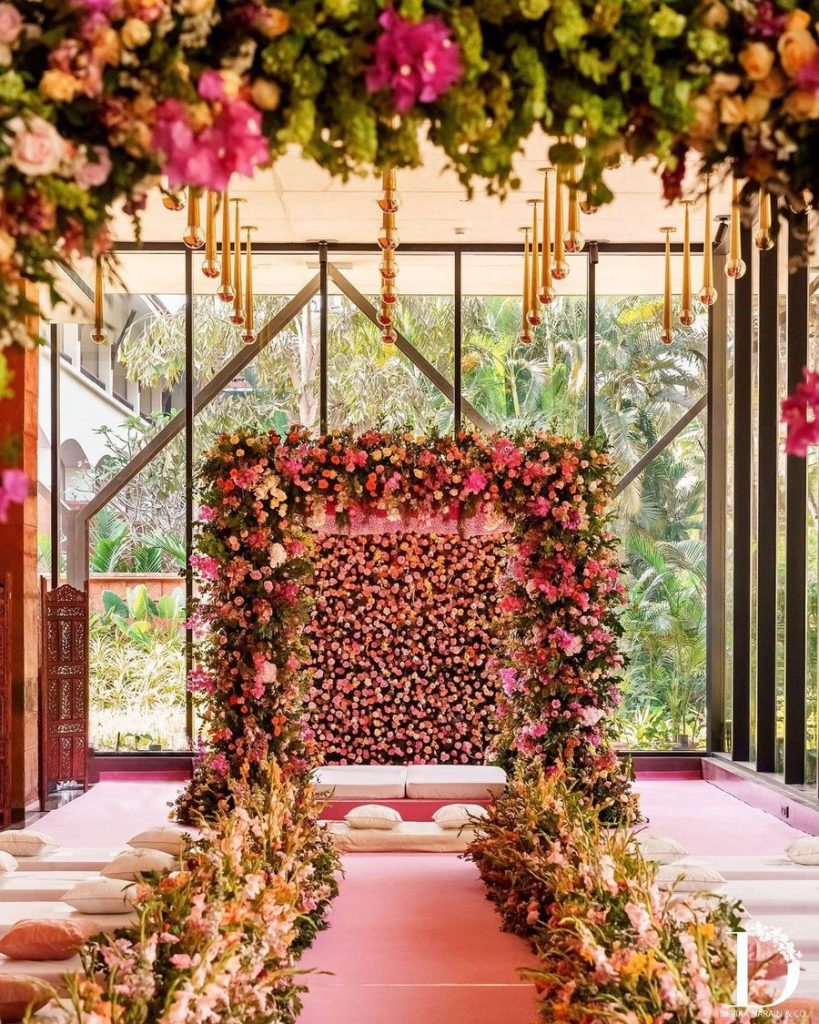 41. Doesn't This Decor Look Breath-Taking? We're Putting It On Our Wish List!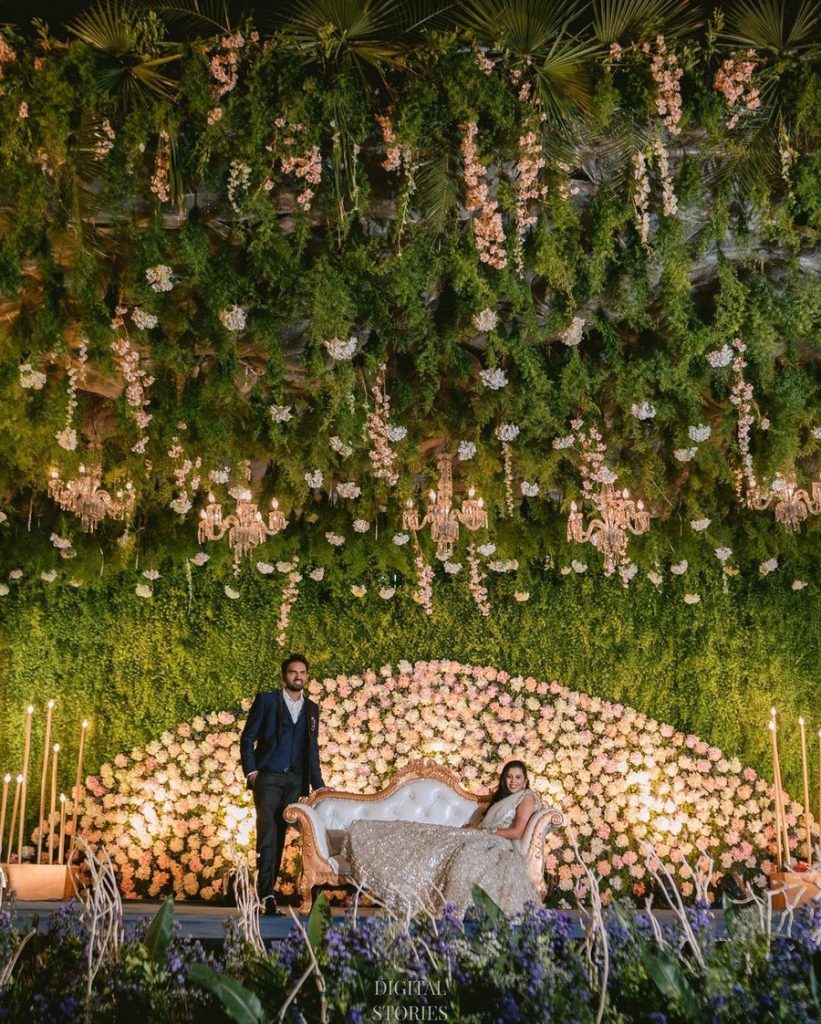 42. Flowers And Lanterns In A Simple Sitting Area!
43. The Auspicious Day Would Not Be Complete Without Lord Ganesha.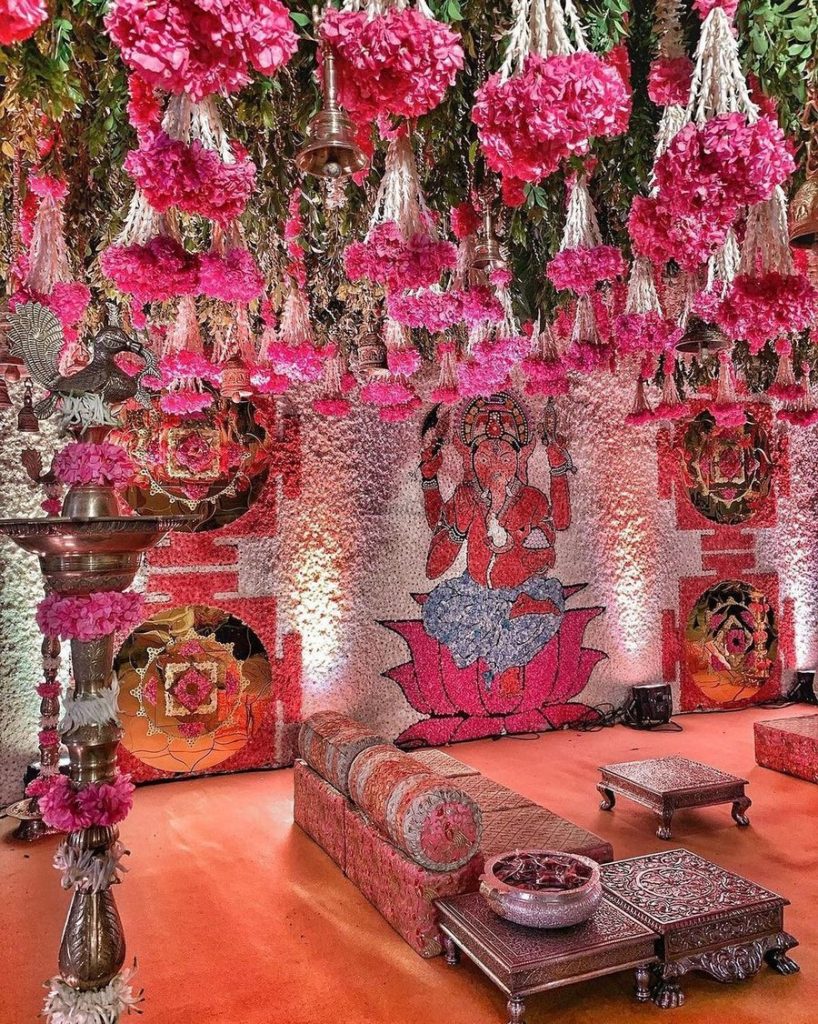 44. The Couple's Stage Was Set Up For A Royal Occasion!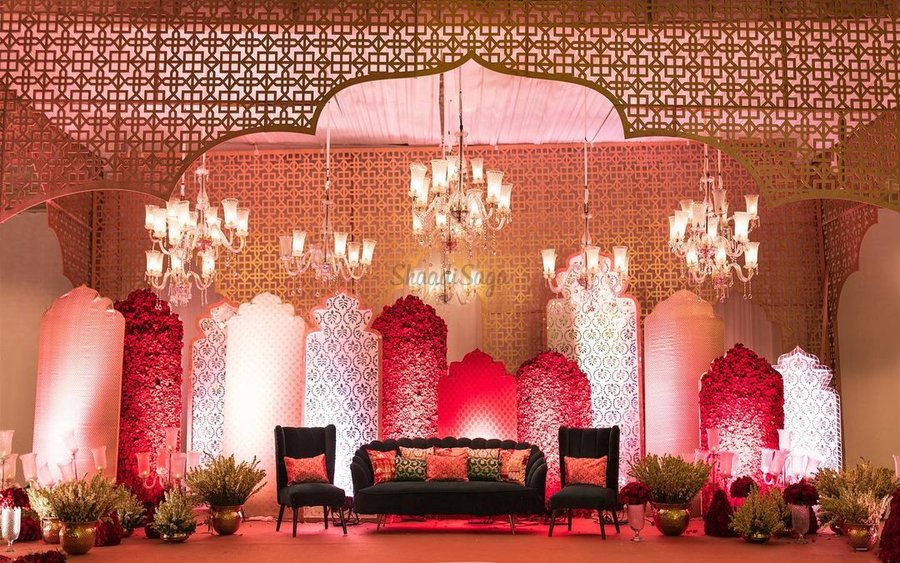 45. You Won't Have To Worry About Your Photoshoot When You Have These Bewitching Decor ideas!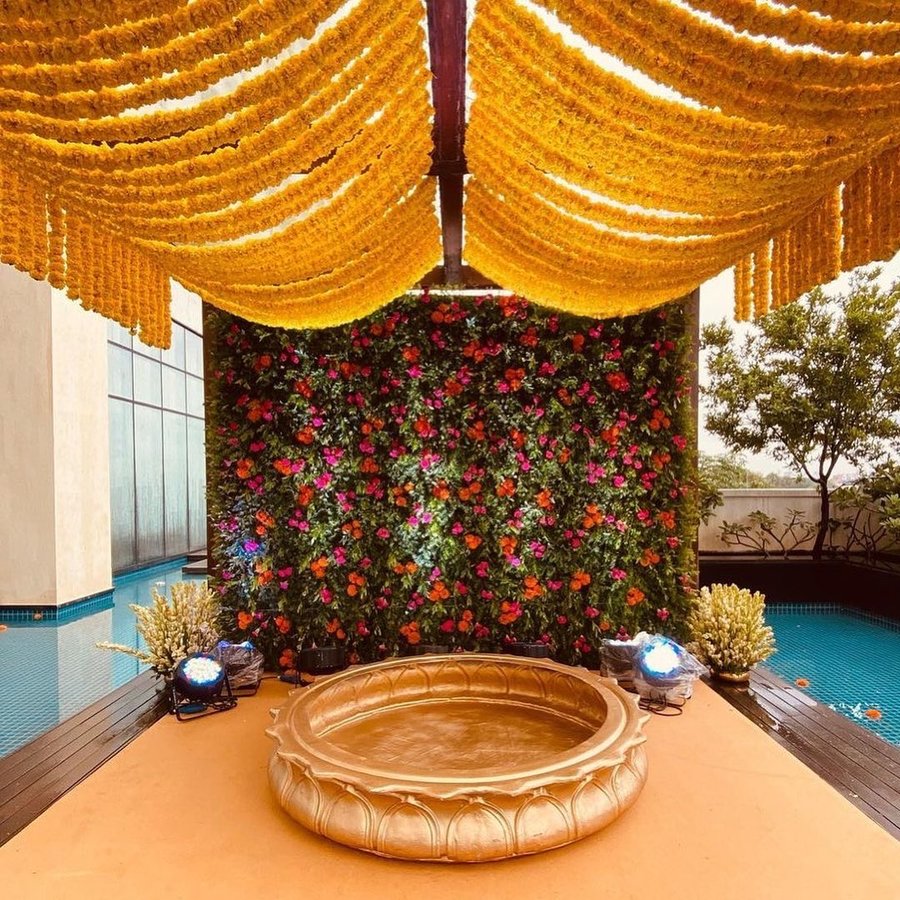 46. Ruffled Decor In Pastel Colors Is So Fascinating!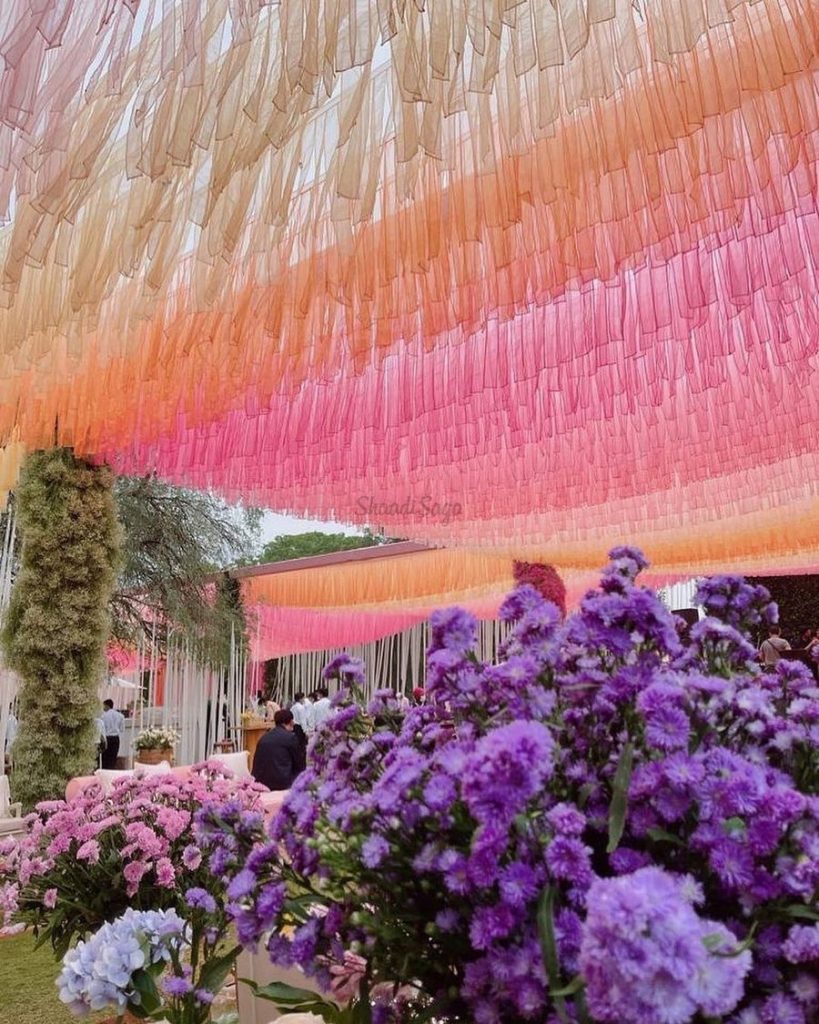 47. The Ceiling Lamp Decor Will Remain In Place For Some Time To Come!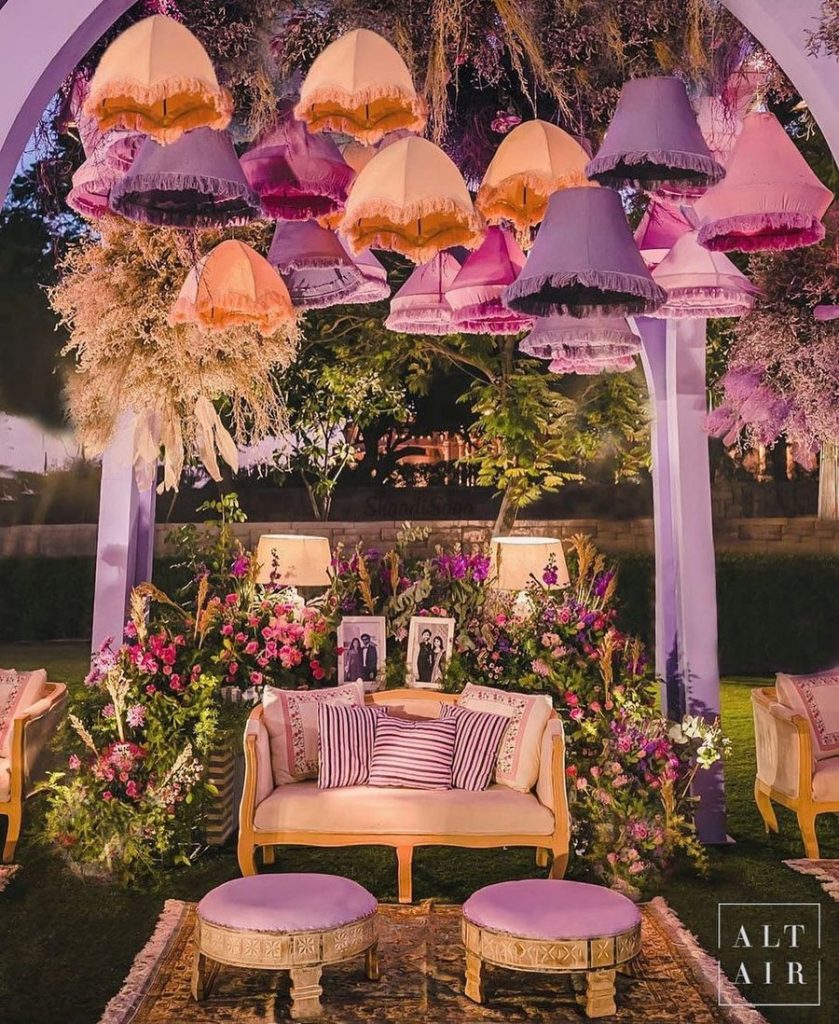 48. Make Your Purple Photo Booth Adorable With The Cute Decor ideas!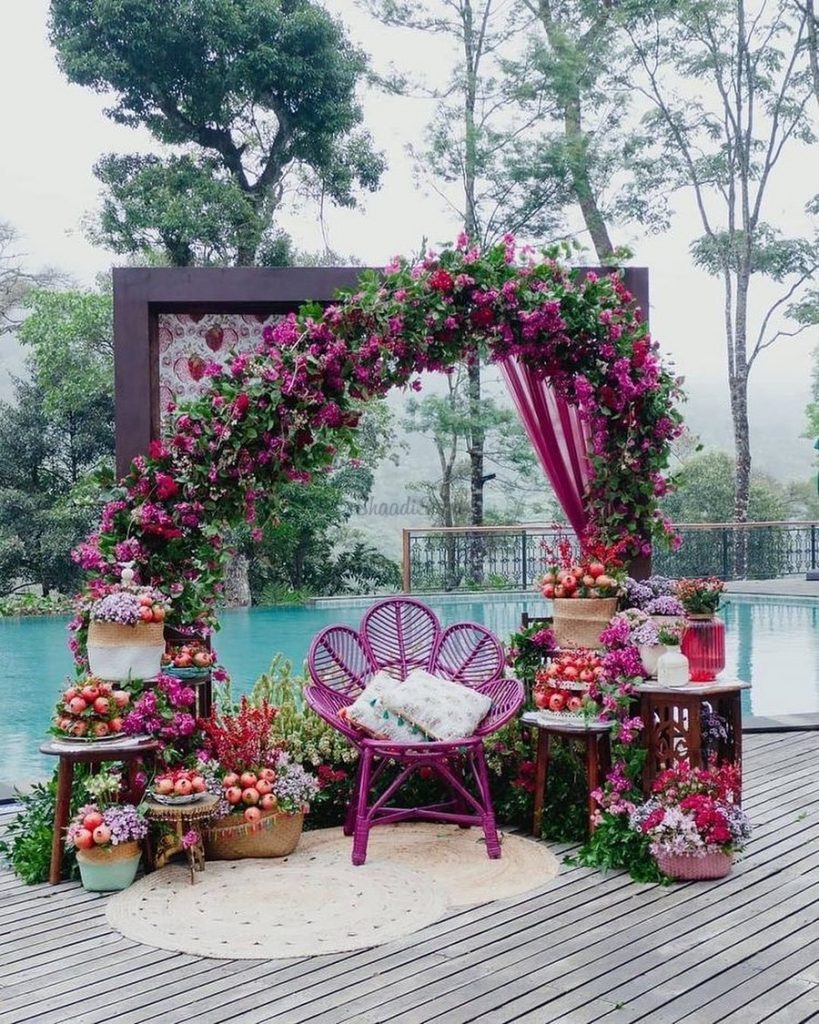 49. This Haldi Setup Will Make Your Festive Celebrations Memorable!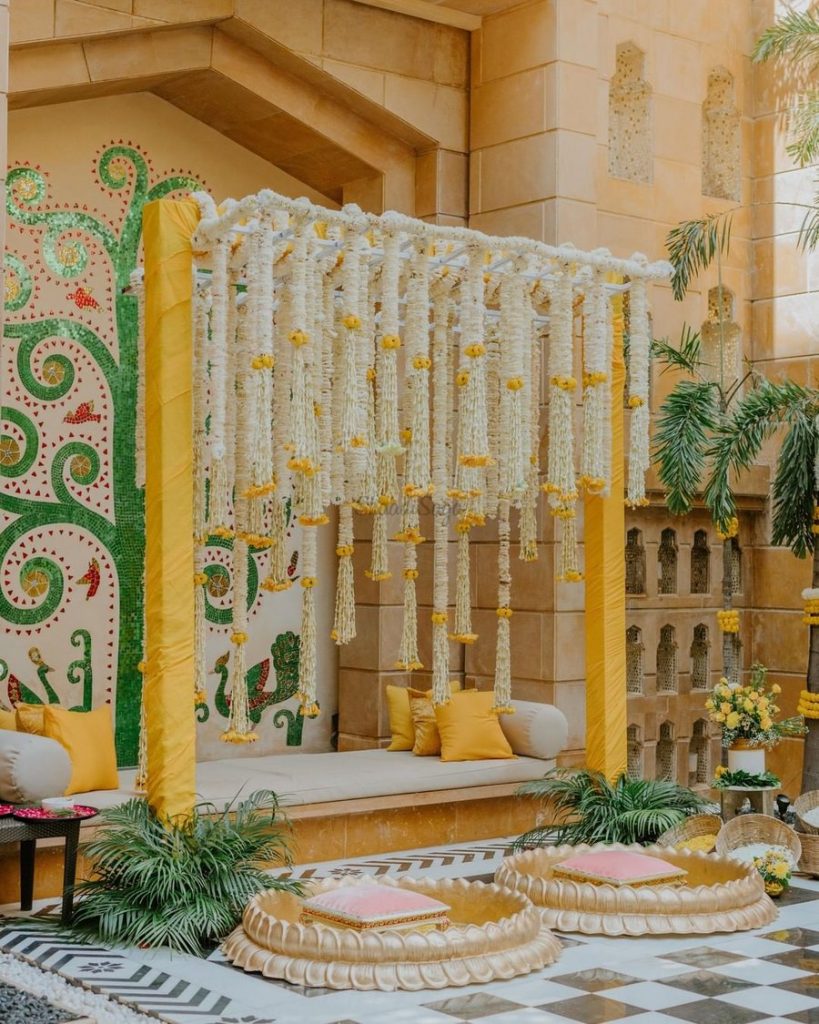 50. Make Your Engagement Ceremony Shine With A Little Bit Of Shimmer!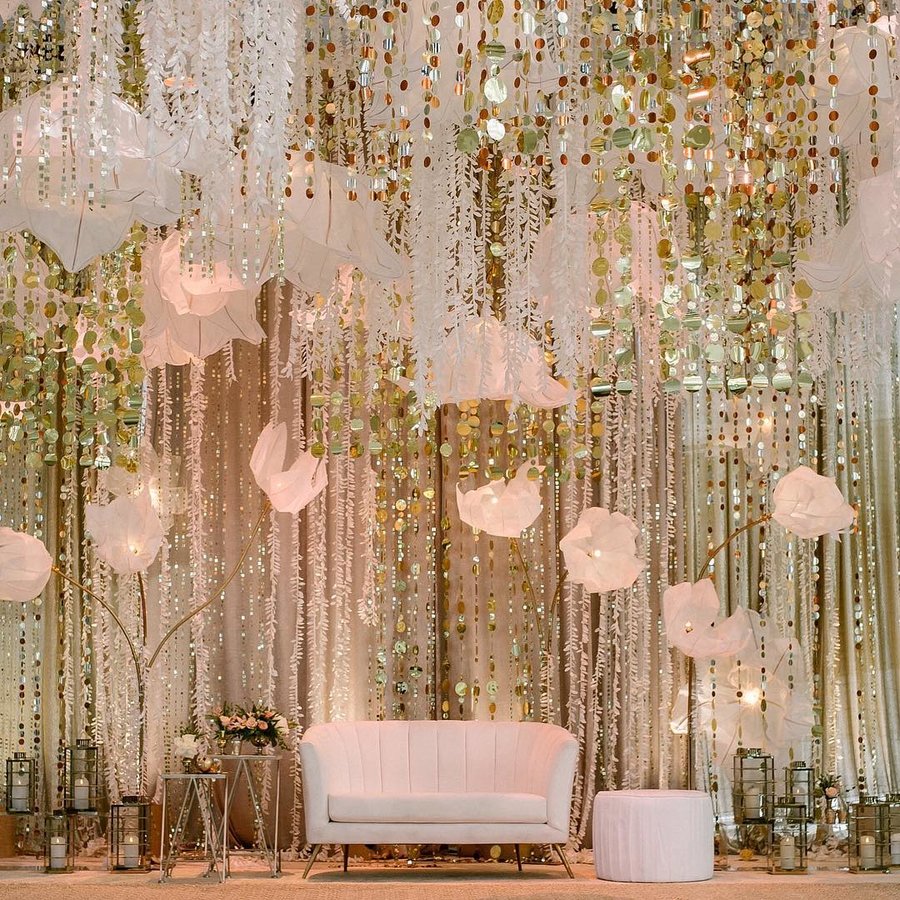 51.  Traditional Decoration With Rajasthani Touch To Have An Ethnic Feel!