A Beautiful Creativity: Trending Mehndi Design
Mehndi (also known as Mehandi) is an ancient Indian technique of applying a paste derived from powder and dry leaves of the henna plant on the hands, feet, or body.
It has used for creative, cultural, and ceremonial purposes. In the States, it's becoming incredibly common popular for painless, temporary body art.
MEHNDI DESIGN is an ancient kind of body art performed for thousands of years throughout the Middle East, India, and parts of Africa. Mehndi design is commonly associated with women, whereas men also do it. Mehndi design is the art of imprinting designs on the skin with henna powder pastes applied to various body parts.
Henna traditionally used on the hands and feet. Henna initially used as a cooling agent for the body.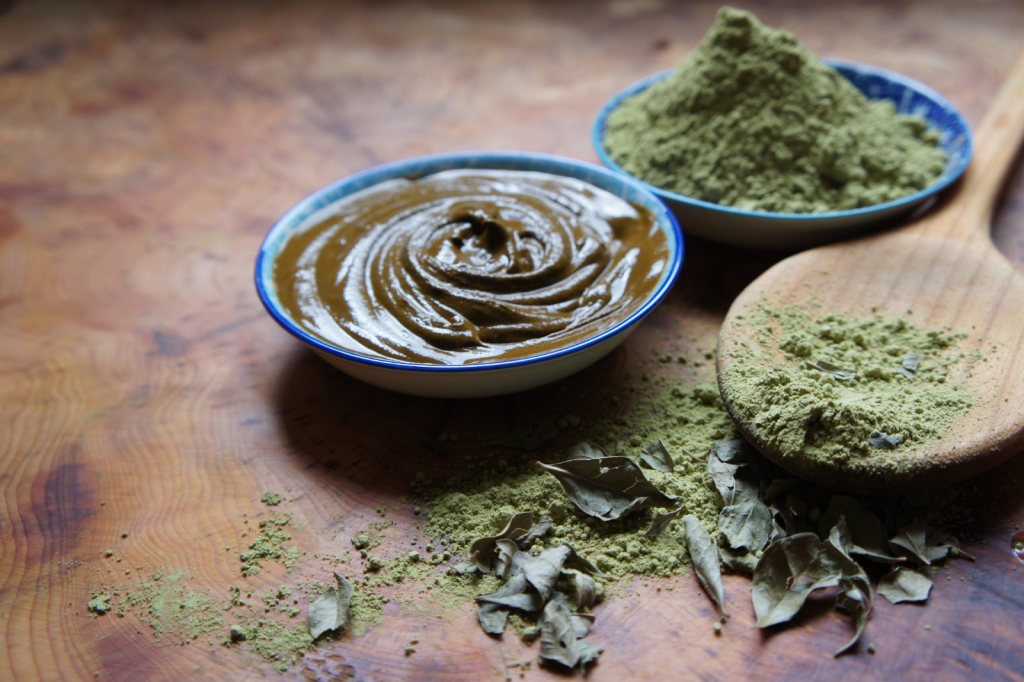 They placed a dot on the palms of the hands to aid in the cooling of the body.
The early users of mehndi began to add lines and various shapes after growing dissatisfied with the sight of a single dot on the palm. This development quickly turned into the lovely patterns we see today.
This has been around for over 5,000 years and is considered a deep-rooted symbol of health, elegance, and blessings. The main reason for Mehndi. It links to positive energy, which is associated with Baraka and Jnoun. Designs are usually applied to the feet and hands, whether they're simple or intricate.
Types Of Mehndi
Different styles and methods of application emerged in the many civilizations where Mehndi flourished.
There are the delicate lines of Pakistani and Indian patterns. Morocco's geometric patterns and styles are more prevalent.
The vivid geometric forms and patterns of many places of Africa made using a tape resist technique.
Henna artists use various materials to make Mehndi designs, including gold rods, plastic cones, plastic bottles with tips, syringes, toothpicks, and other instruments to get the job done and express themselves through the art Mehndi.
Mehndi design in Morocco
Mehendi in a Western Style
Mehendi Designs in India
Mehendi Designs in Pakistan
Mehendi Design in Arabic
Mehendi Designing is an Indo-Western Style
Mehendi Designs in Africa
Indo-Arabic Mehndi Design
Mehndi Design In Morocco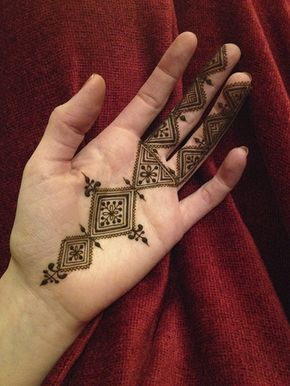 Moroccan mehndi designs are one-of-a-kind in their style, and the most significant part is that they noted for being unisex. Moroccan Mehendi patterns have unique beauty and elegance, with geometric shapes, lines, curves, and tribal themes. Aside from the usual Mehendi designs, you may include this one in your list of the most fantastic Mehendi designs and show off your hands.
Mehendi In A Western Style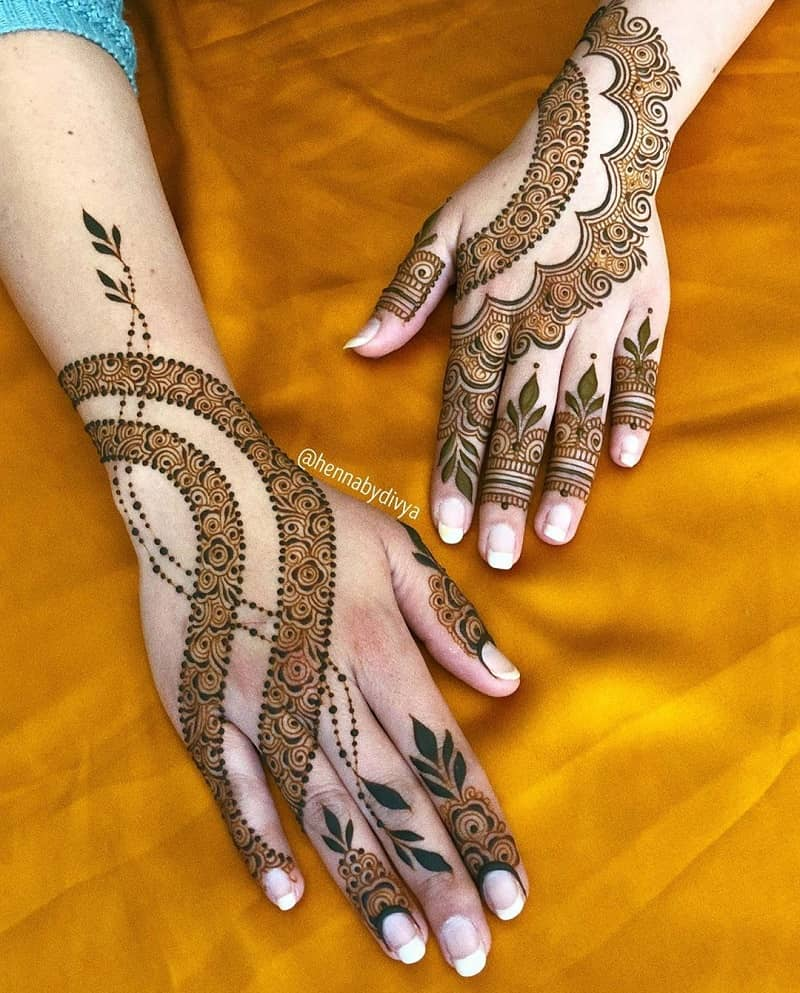 The Mehendi craze has also found its way into western society, even though it has nothing to do with their culture or heritage. Henna tattoos in western-style Mehendi, on the other hand, are becoming increasingly fashionable. Contemporary Mehendi designs are worth trying to include all patterns and designs, from geometrical forms to quirky patterns.
Mehendi Designs In India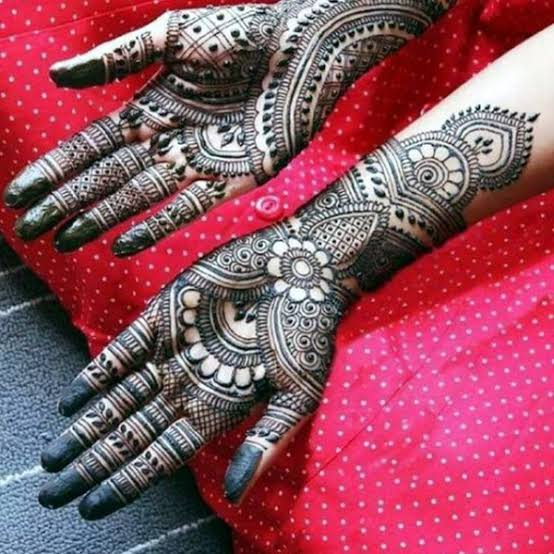 Indian-style Mehendi patterns are already well-known and beautiful. Indian Mehendi patterns include something for everyone in their unique and exquisite style. In Indian Mehendi design, there are some wonderful designs from front to back, including flowers, chequered dots, trails, and other traditional designs.
Mehendi Designs In Pakistan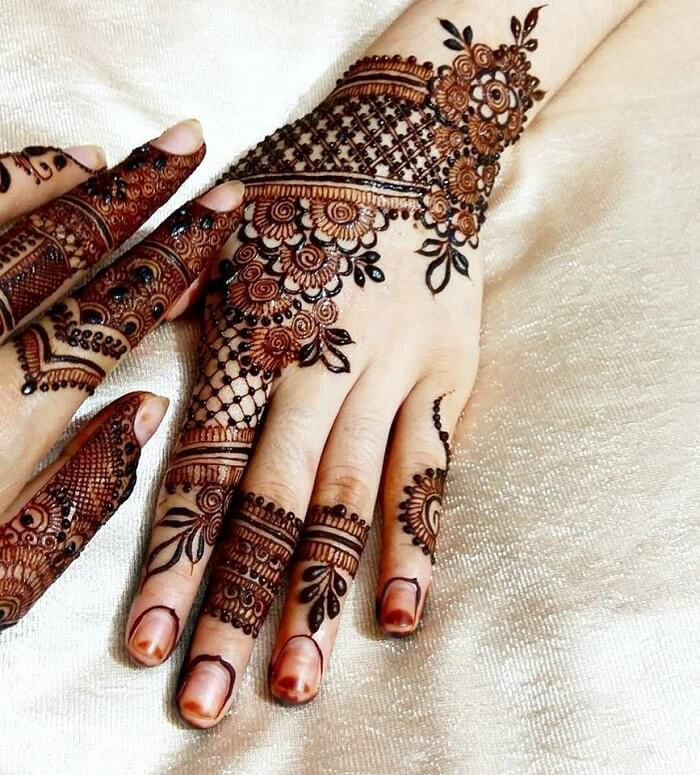 Pakistani Mehendi designs include leaves, flowers, mosques, mandala designs, domes, and mandala patterns, representing the country's ideals and traditions. Pakistani mehndi patterns are more difficult to frame since they have thicker contours that look magnificent when applied to the hands.
Mehendi Design In Arabic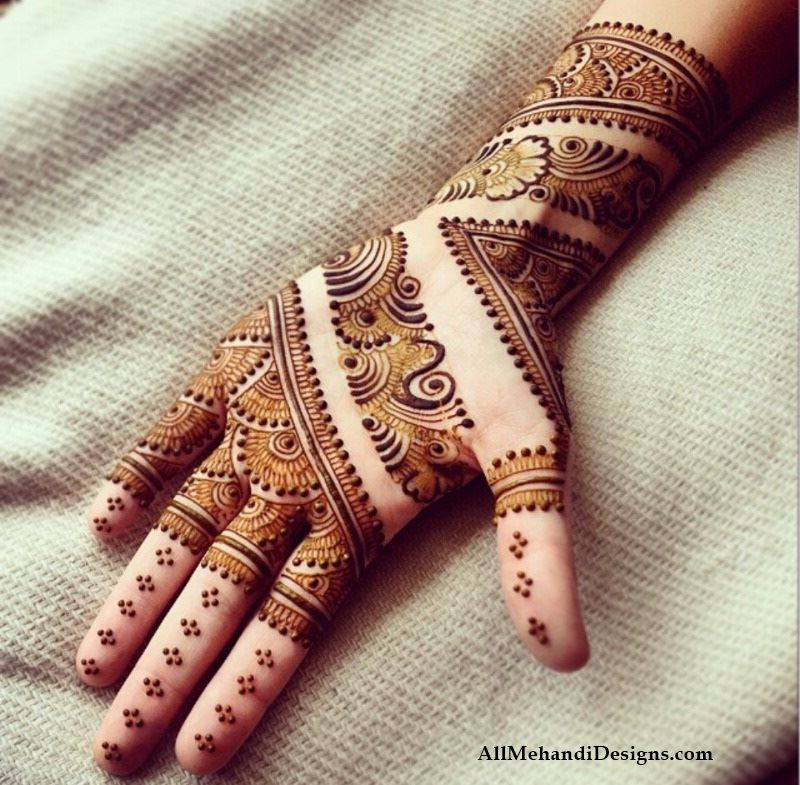 Arabic patterns are known for their distinct and elegant style and the ideal balance of bold lines and empty spaces. Because it developed in the Gulf nations, Arabic mehndi designs and style varies from traditional patterns. It has a certain elegance and nobility that makes it one of the most fabulous mehndi designs.
Mehendi Designing Is An Indo-Western Style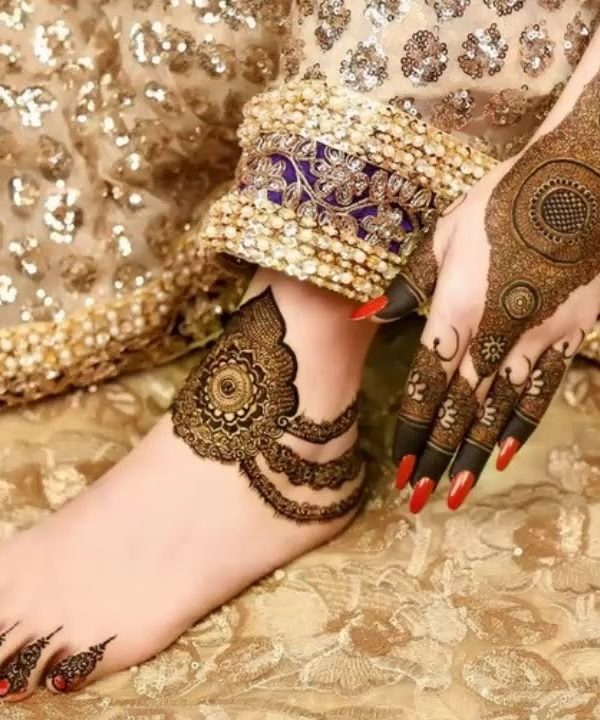 This Indo-western Mehendi is the ideal mix of Indian and Western-style Mehendi designs. Other standard designs in Indo-western mehndi designs include short messages and long trails and quirky designs and patterns. You may explore the wide variety of ways and styles available in this one to decorate the beauty of your hands and receive the best of both worlds in traditional and western mehndi creation.
Mehendi Designs In Africa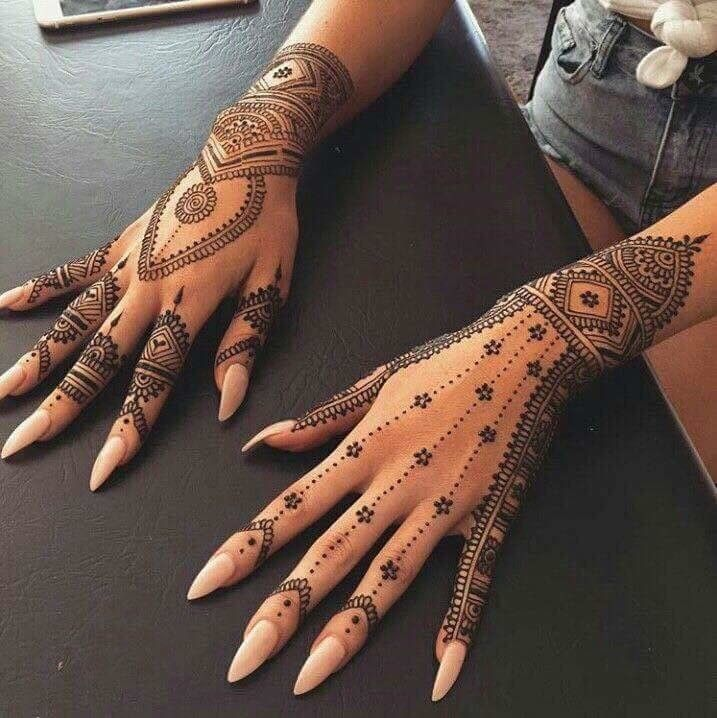 African mehndi is one of the most popular mehndi designs, which includes all ethnic patterns. Along with the sharp borders and lines, there are vacant gaps or spaces. The way of African mehndi is quite similar to that of Arabic mehndi.
Indo-Arabic Mehndi Design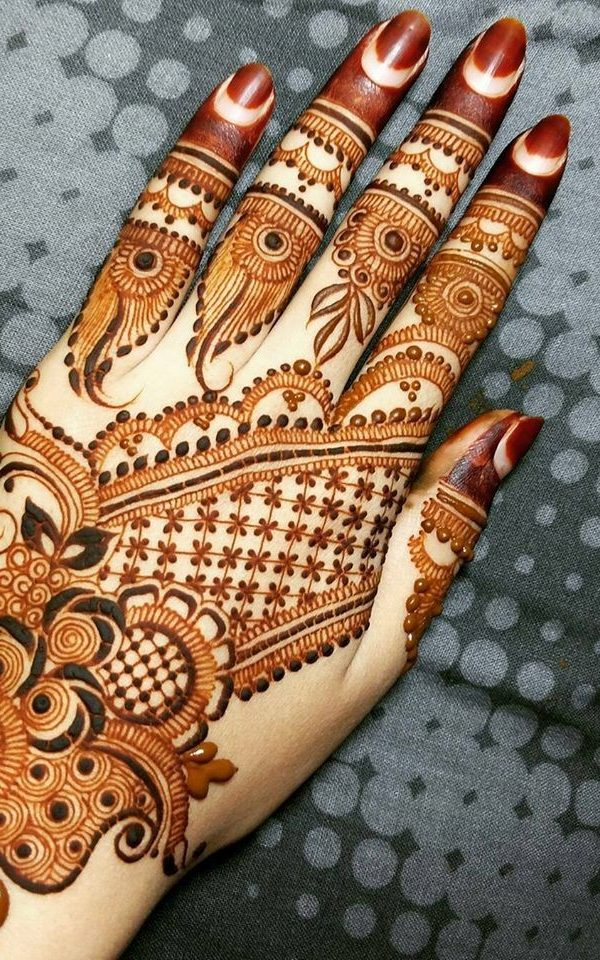 With all of its beauty and elegance, this mehndi is the perfect combination of Indian and Arabic styles. One of the most beautiful fusions in Mehendi designs, Indo-Arabic Mehendi design, has all the patterns of leaves, florals, paisleys, dots and bold lines with empty spaces.
What to Expect When Using Henna:
Henna paste usually applied with a paintbrush or this plastic cone.
While the mud dries and cracks, leave the Mehndi on for 15-20 minutes.
When the mehndi powder starts to break, re-moisten the mehndi with a combination of lemon juice and white sugar over the pattern to make the stain deeper.
This step can be adjusted as needed.
Wrap tissue or plastic around the painted area and secure with medical tape.
The absorption of body heat, which arises as a result of a darker colour on the skin, is aided during this period.
The wrap will be worn for 2-5 hours or overnight. (Note: This is not the typical way, but it does result in a design that lasts longer.)
After removing the wrap, wash your skin to eliminate any residual mud.
Note: The Henna will start as a mild orange hue but will deepen over the next 24-72 hours.
Depending on the quality of the paste you bought, your new henna design might last up to three weeks.
Natural oils, such as:
Olive oil use to feed your Mehndi pattern over time.
Sesame seed
Coconut oil
Exfoliating the skin around your design might cause it to fade faster than it needs to.
So if you are searching for something unique in mehndi design, this one is undoubtedly a good-to-go choice to adorn your beautiful hands-on on special occasions and festivals.
Lastly, eight prominent types of Mehendi designs preferred by women all over the world.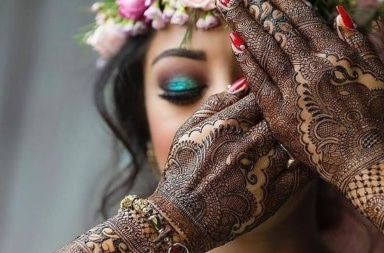 So you can apply these types of design on special occasions and festivals.