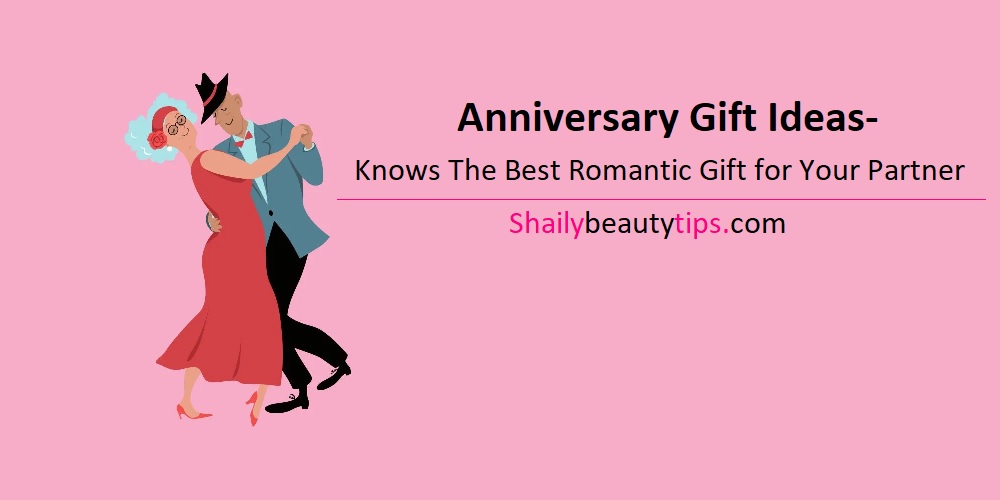 Anniversary Gift Ideas- Know The Best Romantic Gift for Your Partner
Whether you are celebrating a milestone anniversary or have hit the six-month mark in a relationship, giving your partner a unique gift hamper to commemorate the occasion can truly show them how much you care. A thoughtful present can help you display your affections, and it will also get you into their good books. Here are a few excellent anniversary gift ideas your partner will love.

MasterClass Subscription
A MasterClass subscription is a wonderful anniversary gift for people with a thirst for knowledge. The MasterClass is a streaming platform with hundreds of expert-led classes. These video lessons are hosted by the biggest names in their respective fields, and a subscriber can access all of them. This is a great anniversary gift for people with a particular passion, but it is also ideal for people who like to dabble in different subjects and activities. For example, if your loved one has expressed an interest in filmmaking, they can follow video lectures from critically acclaimed film director James Cameron. Alternatively, Marc Jacobs teaches fashionistas about fashion design, and Serena Williams can teach you how to get the knack of a perfect backhand.
Anniversary Jewellery
Purchasing jewellery for an anniversary is an oldie but a goodie, and you know what they say – if it ain't broken, don't fix it. The secret to buying the perfect piece of jewellery is to make sure it matches your partner's style. Take a peek at their jewellery box and take inspiration from the pieces they wear on regularly. If they have several of the same types of jewellery, you can either purchase them another one or you can pick a piece that complements their existing collection. For example, if your loved one has a huge collection of gemstone-studded bracelets, you can either purchase them a bracelet with a different type of gemstone, or a pair of gemstone-studded earrings instead. Either way, the choice you make reflects their particular style and your partner will appreciate the thought you put into your decision. While you're nosing through their existing pieces, remember to check their size, too. To make anniversary jewellery extra special, engrave it with a message for a personal touch.
Adult Toys
If you are in an intimate relationship with your partner, then gifting them an adult toy can add another level of heat to your sexual connection. Adult toys are a great way to spice up your sex life and elevate bedroom antics. Whether your partner already has a collection of toys or this will be their first, this naughty gift is a good way to become more sensual and experiment together. For a large selection of adult toys, visit adulttoystore.com.au.
Concert Tickets
People who have a long-standing love for a particular band or singer will absolutely love a pair of tickets to watch them live. Furthermore, if the musicians they love are extremely popular then they will appreciate all the effort you put into sourcing the tickets. Concert tickets are also a great choice for people who simply enjoy listening to live music and experiencing the high-spirited atmosphere. Not to mention, looking forward to going to a gig is half the fun and finally attending it together will give you wonderful moments to look back on.
Their Favourite Scent
A bottle of perfume purchased from matchfragrances.co.uk is a classic, go-to gift. Taking note of your loved one's signature scent and purchasing them a bottle of it for your anniversary can reveal to your partner the amount of attention you pay to the small details. Not only will this impress them, but every time they go to spritz themselves they will be reminded of you.
Bucket List Ideas
Bucket lists are a brilliant way for people to keep track of their lifelong aspirations and challenge themselves to achieve certain goals within their lifetime. Couples who have a bucket list can enjoy the thrill of thinking up exciting activities to do together and the gratification of ticking them off their list. Whether you are in the type of relationship where you share everything, including a bucket list, or your partner has a list of activities they have a strong desire to do, treating them to an experience from the list will make a fantastic anniversary gift. Whether it's learning a new language or going bungee-jumping, making it happen and doing it together can help strengthen your bond as a couple.
Trip for Two
Going on a trip together can further cement your love while helping you create fond memories together. Whether you want to spoil your partner with an all-inclusive holiday to an exotic location or you want to keep it low-key and go on a staycation, your partner will love the idea of spending quality time together. Choose a place that not only speaks to you as a couple but that they will truly enjoy, too. For instance, if your partner has been wanting to travel to a certain city to visit a specific exhibition for a long time, now is the chance to indulge them. This type of gift is extremely versatile. You can either go all out and plan the entire trip or you can clue your partner in and make arrangements together. Although a surprise trip has the wow factor, spending time preparing for your trip together can add to the loveliness of your gift.