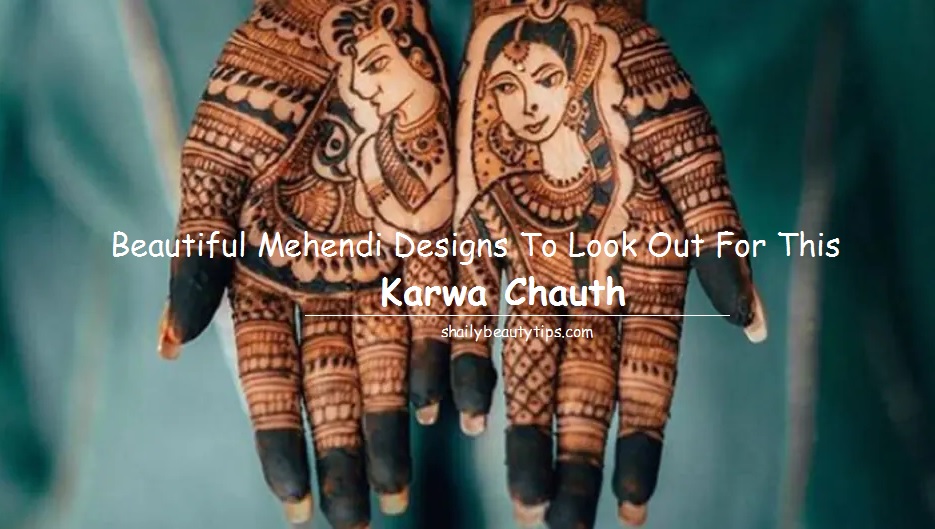 Beautiful Mehendi Designs To Look Out For This Karwa Chauth
Every woman loves to look beautiful. Whether you prepare yourself for some occasion or any function, the tradition to decorate yourself with jewels, new clothes, and new hairstyles will always be the priority. Then how can a beautiful girl step back when it comes to mehndi designs for Karwa Chauth.
You cannot argue that girls love to sit and draw Mehendi designs before any great event. To ace your traditional look and get some Instagram-worthy pics having a Mehendi day is a must. Now looking at this fact, you must be aware of the coming Karwa Chauth, so what are your plans? Wearing new clothes and jewels must be on your list, but don't forget to ace your look with beautiful Karwa Chauth Mehendi designs.
What is Karwa Chauth
Karwa Chauth is a festival that brings out the love and special bond between husband and wife. It lasts from the 19th century when Indian married women keep fast for their long husband life when their husbands leave far away. This tradition continued and turned out to be a symbol of love and sacrifice.
Indian women never forget to look stunned on this occasion. From getting the design outfit to Mehendi designs for Karwa Chauth are already planned before. So, you can never disappoint yourself with any backlog. Mehendi plays an important role in every Indian household function. So it is not something that you must skip. When it is the time of Karwa Chauth, it becomes more special to do the karwa Chauth mehndi design. This will indirectly show your love and care for your partner.
Now, you have arrived at the perfect spot, where you can get all those doubts about Mehendi designs gets clear. Here, we will help you to pick your favorite and best pick Karwa Chauth Mehendi design.
A Mehendi design varies with different patterns. The designs get planned according to your special events. But, not to worry, you will learn a lot here, about new mehndi design for Karwa Chauth, simple mehndi designs for Karwa Chauth, and you also get to know easy and quick Mehendi design for Karwa Chauth for beginners.
We Have Got You Some of Latest Mehndi Designs For Karwa Chauth To Make You Look More Beautiful And Graceful.
1. Paisley Karva Chauth Mehndi Design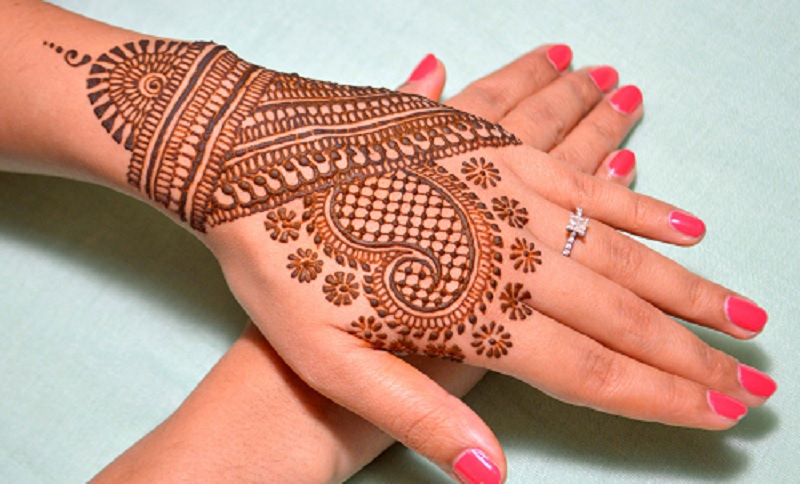 If you are looking out for delicacy in design, then you must try the paisley Mehendi design. The design goes not covering much of the top of fingers. You can still add some patterns or simple designs extending from lower fingers to the fingertips. It is a very easy mehndi design for Karwa Chauth that you can follow.
2. Criss-Cross Pattern Back Hand Mehndi Design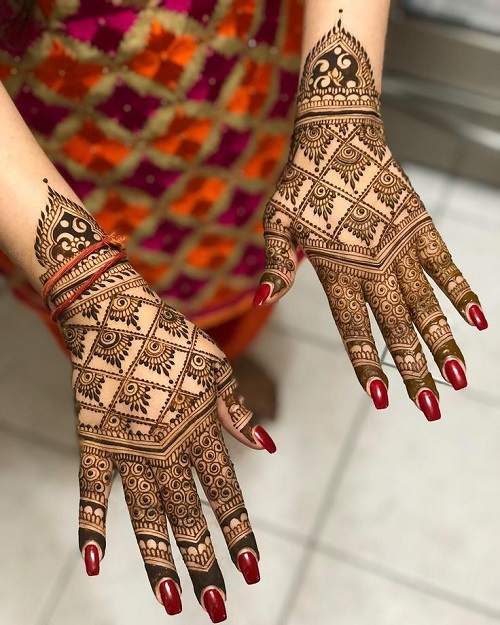 If you are going for a new variety of Mehendi designs for Karwa Chauth backhand, you can go for the criss-cross pattern. It is a very elaborate but easy pattern that you can go for. You can save a lot of time while doing this, and you still can ace in this look. You can add flowers and Hamsa to this design to make it look more attractive.
3. Simple Floral Karwa Chauth Mehendi Design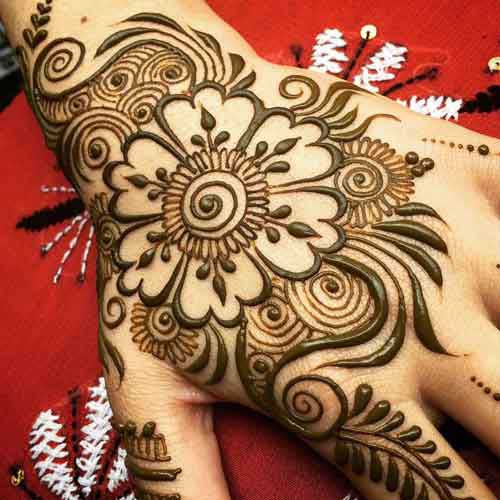 Floral Mehendi design shows the symbol of feminity. It is designed with subtle, delicate, and small lines and a lot of empty spaces. This is a very timeless and classy design. It is a very simple mehndi design for Karwa Chauth that favors simplicity and minimalism. This design comes with a rich cultural symbol and a peacock motif to highlight the base.
4. Arabic Karwa Chauth Mehendi Design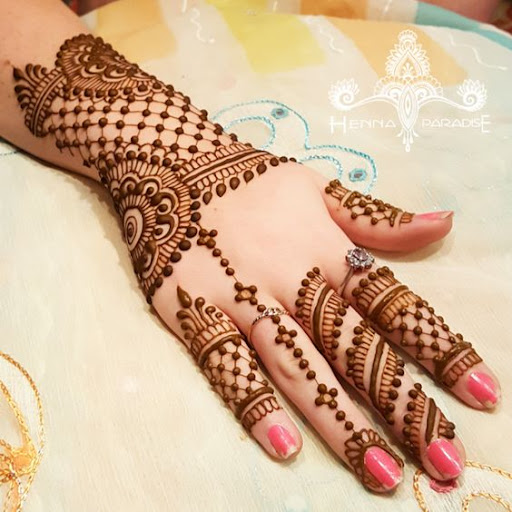 Arabic Mehendi designs for Karwa Chauth can bring out the intricate and fine details. Arabic designs are very much loved and adored by Indian women. It is effort-based work, and after the design gets done, it will be bound to get the praises. This karwa Chauth mehndi design looks stunning with any outfit and can make you feel special. Choose the right type of cones to do this design and bring praise to you.
5. Portrait karwa Chauth Mehendi Design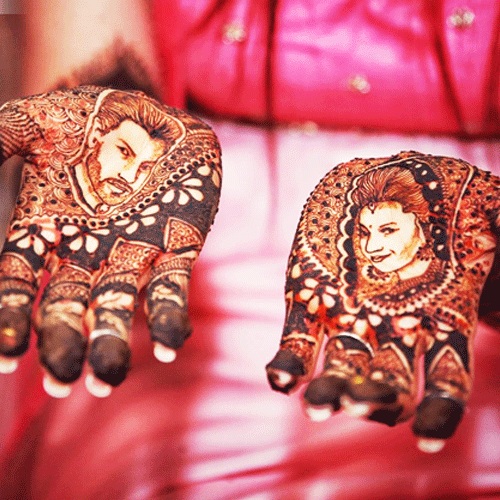 Portrait mehndi designs are now very much trending among women. The portrait design helps in bringing back the memory of a certain place. Most women love to portray the face of their dear ones in the designs as you express their love and care. It is a way of expressing love in a very significant way. Making this design is very much time taking. These designs are very difficult and are hard to master. If you want to make a Mehendi design for karwa Chauth special portrait, you can contact o a trained henna artist and ace it.
6. Mehndi Design For Feet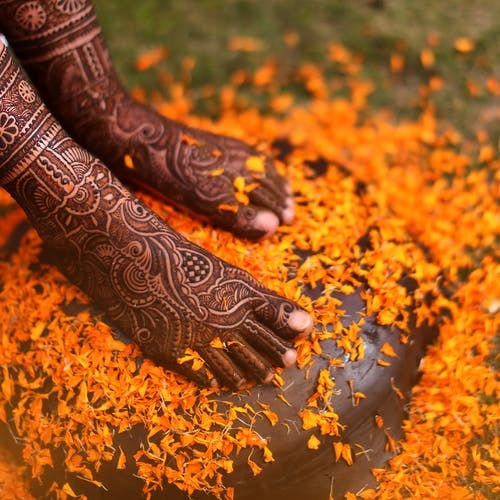 It was very difficult to find a perfect design for decorating your feet on any occasion in the past year. But now, all thanks to the internet, you can browse a thousand and more designs and can paint creatively to look elegant. You can browse a lot of Mehendi designs for karwa Chauth for legs. There are many new and elegant designs, and you can find the designs for foot mehndi designs for karwa Chauth.
7. Leafy Mufti Mehndi Pattern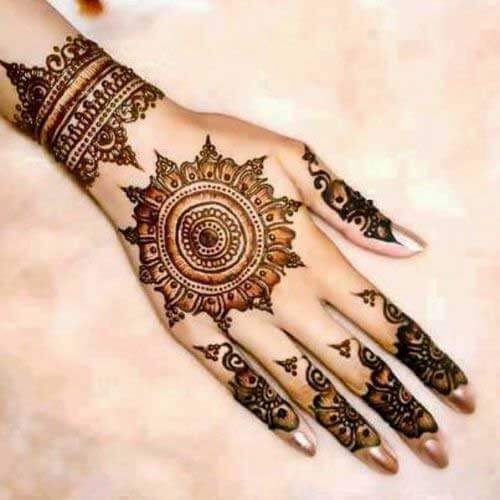 This area Chauth mehndi design is very much popular and one of the perfect designs for the ladies. This design gives a unique and balanced look to the traditional look and brings out a twist of modernity. You can go for adding this beautiful leafy motif mehndi designs for karwa Chauth full hand, on your fingertips, and your legs. This Mehendi design is so beautiful that it is very hard to take off your eyes from it.
The leafy motifs designs start from your palm to run through your fingers with a perfect checkered dotted box. This Mehendi design for karwa Chauth easy and elegant design will beautify your look.
8. Little Parrot Mehndi Design For karwa Chauth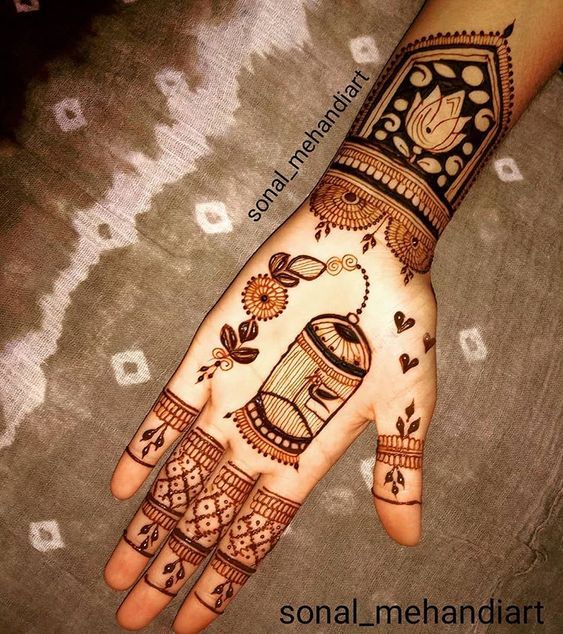 Your favorite man needs special attention, and therefore we will suggest you some little parrot design that can bring a little extra surprise and happy factor to your special occasion. This karwa Chauth mehndi design is one of the most adorable designs among the ladies. 
You can draw the parrot sitting on a branch or flying freely in the sky. This design will bring out your positive side and can show your cuteness to your partner.
9. Heavy Hand Mehendi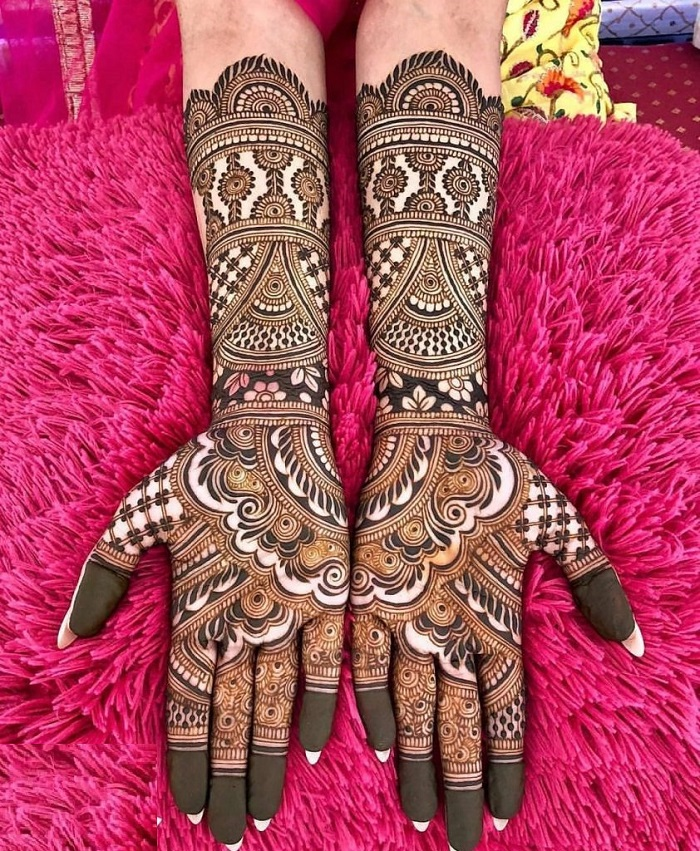 There are many Mehendi designs that you came across, but if you are a pure lover of head-to-toe Mehendi lover, then it is always advisable to choose the right Mehendi artist. For your preference of getting heavy work, you can go for a backhand Mehendi design with a geometric shape. You can add your partner's name inside the beautiful design and can surprise them later.
10. Checkered Mehndi With Bell And Peacock Design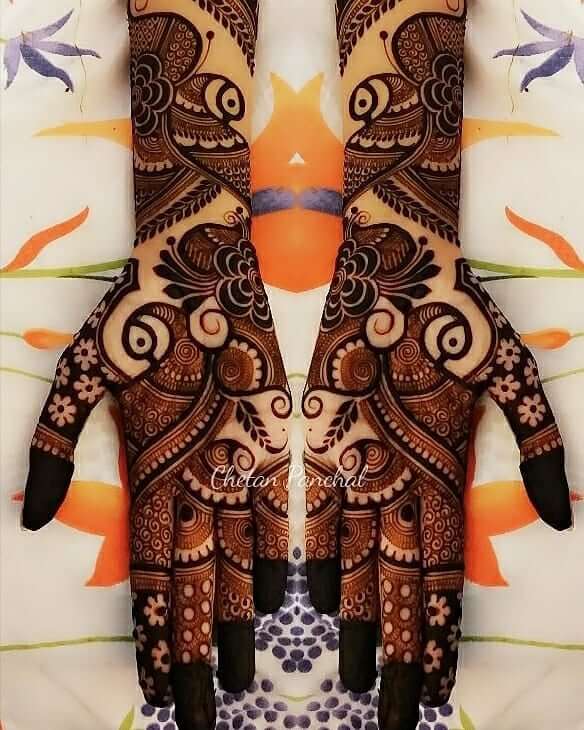 If you are a fan of intricate Mehendi, then you have landed over to the perfect place. This type of Mehendi design comes with a beautiful bell, peacock, and lotus motifs. You can also go for creating your own story in your Mehendi design. You can create caricatures of both of you, or you can go for drawing the face of your partner. Surround the picture with a beautiful design of bells and peacocks. This design will lift the outfit you wear and will sparkle your moment.
Mehendi is love for every girl. You cannot keep your calm if you are witnessing someone painting designs in their hand, and next, you could love to join your hand for design. Whether you love the henna paste smell or wait for your heavenly dark Mehendi stain, it is a must that you are going to look pretty.
Know More How to Look Pretty
There are always so many reasons where we love to pamper ourselves. If you talk about outfits, accessories or decoration, everything needs to be perfect for our special occasion. The moment becomes more special when you decide to look elegant by portraying beautiful designs on your hand. With the coming of karwa Chauth, you must be preparing a huge list. Before that, always check the Mehendi design for the karwa Chauth image, which will help you have some ideas about the designs. Take out your time, and fall in love with the process of making Mehendi design.
Now, as we have shown you many designs and have given you a lot of tips on making your Mehendi, by this time, you must have fallen in love with the different ideas. Whether you are a new bride, the bride is, or the bridesmaid, you must have got some ideas regarding Mehendi design. If you are thinking of going and making the design, it is always a pro tip to picture the design. That's how it will be easy to explain to henna designers. If you plan to host an event on your home on Mehendi design, then it is always advisable o book your henna artist before avoiding the end-time rush.