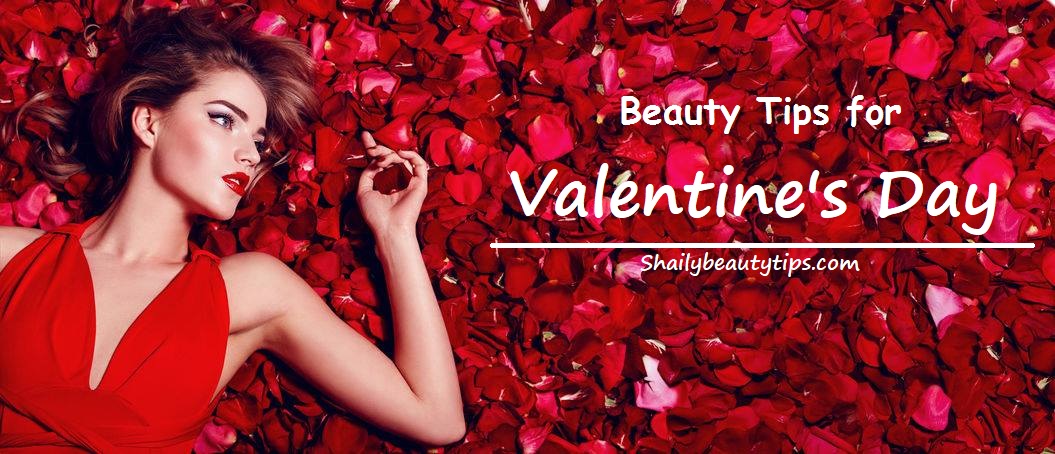 Beauty Tips for Valentine's Day- Valentine's Day Special
Hello beautiful Ladies! This Valentine's Day, Not only ladies but also handsome gentlemen, because we all are beautiful inside and out. And let us stop the stereotypes that beauty tips are meant only for the girls and ladies. Boys and men can and should take care of their skin and hair. The only difference being the treatment or tips should be according to the skin type and hair type. Now because February is the month of love and romance, let us all spread happiness and joy by showering love and affection on our beloved sweethearts.
This article brings you some Beauty Tips for Valentine's Day. With these simple tips and techniques, you can enhance the beauty you already possess. And not only that, your skin and hair deserve the same love and care you are showering on your partners. So, let us begin.
Beauty Tips for Valentine's Day
If you have some date plans on Valentine's day or you are throwing a party or attending some with your beloved sweethearts, you, of course, need to dress well and have your face and hair done to impress your partner. Well, the converse is not at all true. Of course, your partner's love and attention won't drop if you are untidy or are not dressed up well because the love and bond you share are more than the skin and hair, and it is divine. But, what if you groom yourself a little more to surprise them? Not a bad idea. But for that, you need not go to the parlors and salons, spend a lot of time and money to groom yourself.
You can get the same glow at your house with some simple beauty tips and techniques for you. So try once these beauty tips for Valentines' eve and see the results. You will certainly be astonished, and so will be your partner. Let us create a good impression with some straightforward beauty tips and a few ingredients that will cost you nothing as you will get it in your kitchen.
1. Take Care of Your Crown in this Valentine's Day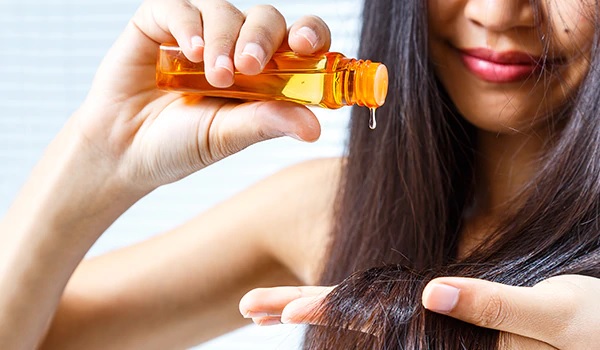 Hair is the crown you are born with and carry everywhere. So, you must invest a reasonable amount of time and effort to groom and maintain it. Now for Valentine's eve, you cannot go out with your untidy and dry, and lifeless hair. Moreover, since the winter is still left a bit, the atmosphere will take away l the moisture from your hair. So, it is essential to moisturize them. So, here are a few beauty tips for your hair. I suggest you a few beauty tips to have a hair spa at your home. Let us begin.
Step 1: Oil your Hair–
Oiling is an important step to help blood circulation and moisturize your hair and scalp. Choose any oil and warm it a little. Comb your hair and apply the oil properly and let it sit for 2 to 3 hours. You may leave it overnight as well. 
Step 2: Steaming–
Steaming is essential because it helps open your pores and helps blood circulation and oil penetration. You can do it with a steamer or be with a towel dipped and squeezed in warm water.
Step 3: Wash off the Hair–
Then, with a mild shampoo, wash your hair. Do not use a moisturizer. Let it dry naturally without using any blow dryer.
Step 4: Hair Pack–
Now, let us make a good hair pack for soft, shiny, and lustrous hair. Take 2-3 tablespoons (or according to the length of your hair) of Yogurt. Add half of the mashed ripe banana and two teaspoons of aloe vera gel. Then add two teaspoons of almond or coconut oil and mix it properly to make a fine pack. Apply it on your scalp and also on your hair from the roots to the tips. Leave the pack on your hair for 30 to 45 minutes.
Step 5: Shampoo and Condition –
Now wash off the hair with a mild shampoo and a conditioner. And let your hair dry naturally.
Step 6: Use a Serum-
After the hair is dry to half of an extent, use a serum to detangle your hair. And you are ready.
2. Let the Skin Emanate all Positivity and Radiance in this Valentine's Day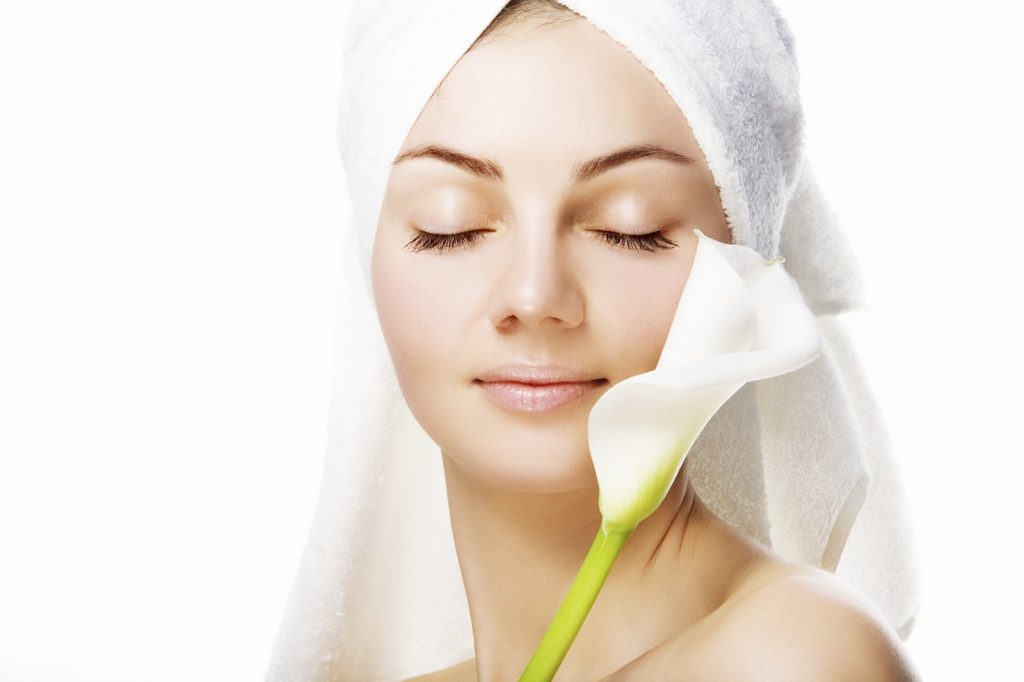 After you are done with the hair, let us now move to the skin. Having clear and clean skin will boost your confidence and make you look healthy. Here are some skin and face beauty tips for your Valentine's date or Valentines' Party. Here is an easy face cleansing manual for you.
Step 1: Use a face wash.
Damp your face and apply the face wash and clean your face with a circular motion.
Step 2: Steaming your skin.
Take a bowl of warm water and take steam for 5 minutes.
Step 3: Exfoliate your skin.
Take a teaspoon of powdered sugar and honey, mix them and apply it to your skin. Scrub it for 2 minutes and exfoliate the dead cells gently. Then wash it off.
Step 4: Face Pack.
Take gram flour, turmeric, aloe vera gel, and rosewater. Mix it and apply it to your skin and face. Leave it for 20 minutes and then wash it off with cold water. And pat dry.
Step 5: Use a toner.
Then use a toner like rose water to wipe your face.
Step 6: Use a moisturizer.
Use a good moisturizer, maybe an aloe vera gel, to lock the skin moisture and glow.
3. Give Your Body and Mind a Proper Rest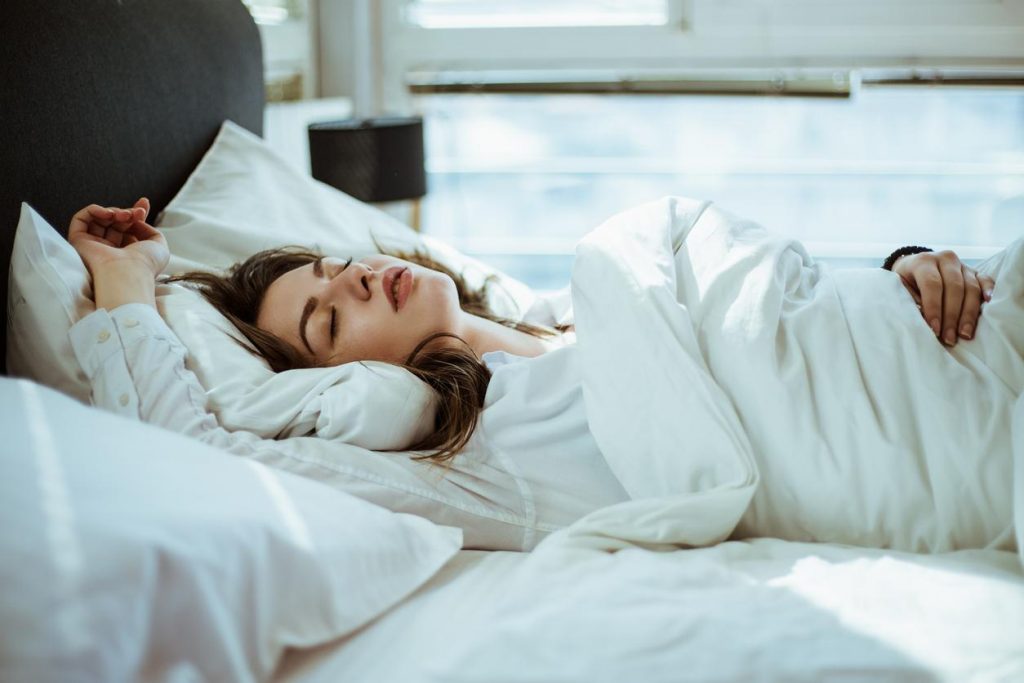 This is an essential and secret beauty tip we all ignore. No matter how much you groom the outer skin and hair of your body, but if you are exhausted and tired inside, the body, in a way, reveals it someway. Thus, it is essential to give your body a fair amount of rest. It would be best if you had a minimum sleep of about 8 hours a day. This will help you relax, beat every skin problem of yours, and will give the body ample time to relax and rejuvenate and repair your skin as well.
Sleep fights to age. When you wake up, you have a natural glow on your skin and puffed up eyes, which will give you a naturally beautiful look when groomed well. Also, sleep reduces stress. So, make a habit of your daily beauty sleep to fight all the ailments and stress inside your head.
4. Take Care of Your Lips in this Valentine's Day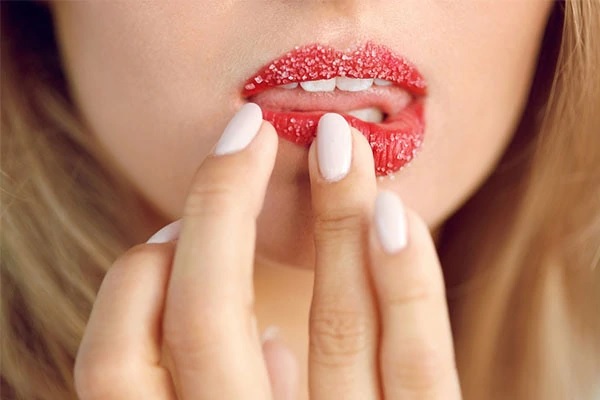 Well, lips are a beautiful part of your body. They are beautiful. But due to the winters around, they have become chapped, dry and dull. So, let us restore the moisture. Here is an easy lip scrub recipe you can use as a beauty tip for Valentine's Day.
Step 1- Scrub with a toothbrush.
Take a clean toothbrush and gently rub the bristles on your lips to remove the dry cells.
Step 2- Apply a lip pack.
To make a lip pack, take a pinch of powdered sugar, honey, and turmeric powder. Mix them well and apply a thin layer to your skin. Please keep it for 10 minutes and then gently scrub and wash it off.
Step 3- Apply a lip balm.
After washing the lip pack, apply a good lip balm or a Vaseline to lock the moisture, and you are good to go!
Additionally, make a habit of moisturizing your lips every night before you go to sleep at night. You can use lip balm or almond oil, or coconut oil to moisturize it. And drink lots of water. One more important thing to be kept in mind is always apply a moisturizer or colorless lip balm or vaseline before you put on lipstick. Otherwise, your lips will look flaky and dry (more in the case of matte lipstick). With these beauty tips, you are sure to get soft, smooth, and luscious lips.
5. Carry and Leave the Fragrance You in this Valentine's Day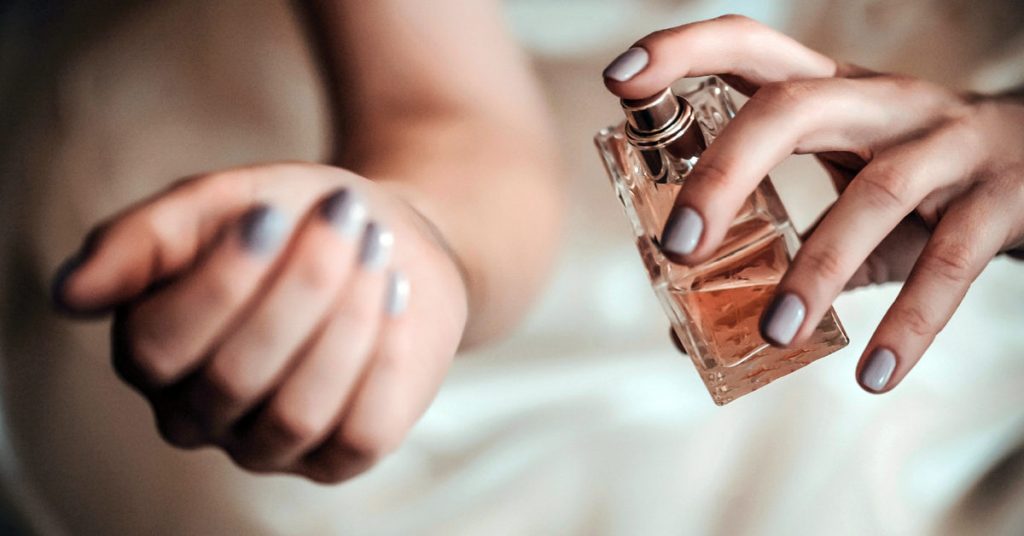 Now comes an exciting part. We should all smell good to add to our charm and aura. Choose a perfume or deodorant which does not have a vital essence but a sweet and pleasant smell. Firstly apply a good smelling body lotion or moisturizer, preferably cocoa or chocolate based moisturizer, and then use your deodorant on your underarms. This makes the fragrance last longer. Spray the perfume on your shirt or dress. Spray on your wrist, back of your neck, and at your underarms. This way, you will carry the beautiful fragrance with you and will leave this fragrance each where you go.
With these simple beauty tips for your Valentine's date or Valentine's Party, you are all set to have and make some beautiful memories with your loved one. Have a perfect date and party and let this Valentine's Day be memorable and let your love last till eternity. Spread love and also self-love.

Happy Valentine's Day