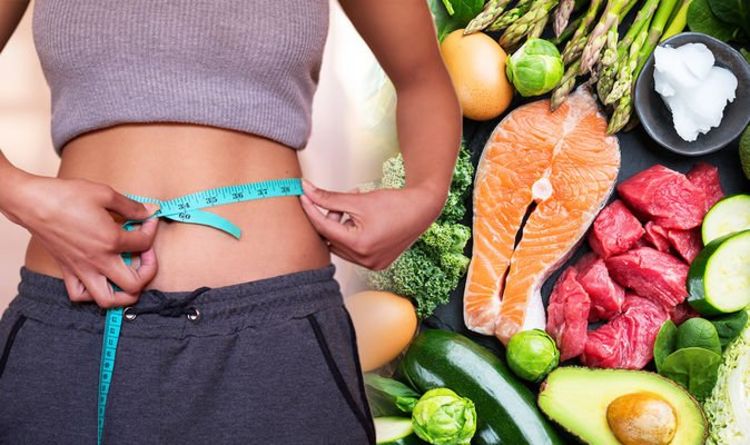 Belly Fat- Learn How to Lose Belly Fat in 7 Days From Expert Nutritionists
Many people think that belly fat is only bad for your appearance. However, there are more harmful effects of belly fat. Belly fat can cause type 2 diabetes or heart diseases. It can have long term implications for your health and fitness.
Reducing belly fat is no more challenging with modern exercises and diets. However, you cannot trust everything on the internet. Some of the diets are harmful to your body. Therefore, you must only trust expert nutritionists for following a diet plan.
Is it possible to lose belly fat by following a diet?
Yes, it is possible to lose belly fat if you follow a strict diet. Nevertheless, many people think that they will be able to lose belly fat by not eating. That is a myth. In contrast, if you starve yourself, your cells will think you are facing acute hunger. As a result, they will store up everything you eat as fat. Therefore, instead of losing belly fat, you will end up gaining more!
Nutritionists warn against following a diet blindly. You need to check whether the diet contains adequate nutrients or not. A healthy diet is one that balances all the elements in the right proportion. The key to losing belly fat is by maintaining a proper balance. And you can achieve that with our 7-day diet plan.
Follow this 7-days diet plan to lose belly fat
In school, you got to know about the different nutrients essential for the human body. While growing up, our body undergoes massive changes. Further, these changes lead to many weight issues when we become adults. If you are struggling with belly fat, following a proper diet can help you.
We have taken the help of expert nutritionists and food scientists to come up with a 7-days diet plan for reducing belly fat. This diet plan includes the perfect balance of all the nutrients. Try to follow the plan for at least 4 weeks to see the best results. However, remember that everybody is different. If the plan doesn't work for you, you don't have to follow it aggressively. 
Here's how you can lose belly fat quickly in 7 days. Note that the meal plan is separated into breakfast, lunch, evening snacks, and dinner. It will help you prepare a diet chart and follow it properly.
What to Eat for Breakfast?
Breakfast is the meal with which you break the fast of the previous night. In essence, your body gets no nutrition for the eight hours in which you sleep. Therefore, after waking up, you need to eat something within the first hour. Skipping breakfast can have serious health consequences. Also, it can lead to more accumulation of belly fat. So, read the following diet plan carefully and follow the same.
Monday:  Two idlis + 1 bowl of Sambar + 2 hard-boiled eggs
Tuesday: Two pieces of brown bread + 1 banana or papaya
Wednesday: One medium bowl of oats or cornflakes + fresh fruits
Thursday:
One bowl of porridge + gram sprouts + fresh fruits
Friday: One dosa + 1 small bowl of sambar + 1 small bowl of coconut chutney
Saturday: One bowl of mixed sprouts + 1 glass of carrot juice
Sunday : 1 Omelet + 1 small bowl chopped carrots + 1 glass of cucumber juice
What to Eat for Lunch?
Contrary to popular belief, lunch needs to be light. A healthy lunch has less fat and greener vegetables. Further, it will power you through the day and help you perform your activities. People have lunch from 1 pm to 2 pm. Eating green vegetables is the best way to reduce belly fat as it gives you the good nutrients and fills your stomach for a longer time.
Monday: One bowl brown rice + 1 small bowl raita + 1 bowl lentils
Tuesday: Two whole wheat or ragi Rotis + 1 bowl paneer curry + 1 bowl fresh salad
Wednesday: One bowl brown rice + 2 pieces of roast chicken + 1 bowl raita
Thursday: One bowl veg pulao + 1 cup yogurt + 1 small bowl coriander chutney
Friday: 1 medium bowl steamed rice + 1 bowl fresh salad + 1 bowl lentils + 1 omelet
Saturday: 1 medium bowl brown rice + 1 roti + 1 piece fish fry + 1 bowl salad
Sunday: One bowl khichdi + 1 small bowl raita + 1 little bowl chutney
What to Eat for Evening Snacks?
Evening snacks are the lightest meals of the day. They boost your energy and give you the strength to function till night. Don't overdo the evening snack as it can lead to weight gain. Further, you can also gain belly fat if you eat fatty foods during the afternoon. Here's what you should eat during the evening to stay light and healthy.
Monday: 1 cup green tea + 2 sugar-free crackers
Tuesday: One glass of carrot and papaya smoothie
Wednesday: 1 cup jasmine tea + 1 bowl of sprouts
Thursday: One glass of fresh yogurt smoothie + 1 apple or pear
Friday: Two barley biscuits + 1 bowl fresh fruits
Saturday: One small bowl of dry fruits + 1 cup yogurt 
Sunday: 1 cup green tea + 1 bowl corn and sprouts
What to Eat for Dinner?
With dinner, your day comes to an end. Usually, people sleep after one hour of having dinner. While sleeping, your body reduces its digestive capabilities. Therefore, you need to eat a light dinner that your stomach can digest quickly. People who eat fat-rich food for dinner have more belly fat. A typical healthy dinner has soup and salads. 
Monday: 2 rotis + 1 bowl lentil curry + 1 bowl salad
Tuesday: 1 Uttapam + 1 bowl coriander chutney + 1 bowl tomato soup
Wednesday: One bowl sprouts + 1 bowl tomato soup + 1 cup sliced cucumber
Thursday: 1 bowl stir-fried paneer + 2 pieces roti + 1 bowl yogurt
Friday: Two pieces fish-fry + 1 bowl tomato soup
Saturday: 2 roti + 1 bowl curry + 1 bowl fresh salad
Sunday: One bowl baked pumpkin + 1 cup yogurt + 1 bowl fresh salad
Things to keep in mind while following any diet
The above diet plan includes all the nutrients in the appropriate amount. However, if you feel hungrier, you can take an extra serving. Further, it would help if you eat frequent meals at fewer intervals. Because when you take massive breaks between two meals, you feel hungrier. As a result, you will overeat. The excess food will be stored in your body as belly fat.
Always consult your dietitian before following any diet plan. If you experience any discomfort or health issues, stop following the diet immediately. In addition to the above diet, you need to perform physical exercises. Physical activity will help you digest your food faster and will increase metabolic activities.
So, you can lose belly fat quickly if you stick to a specific diet plan. Long with that, go for regular walks to improve your health. In essence, losing belly fat is not difficult if you have the necessary motivation. 

Stay Fit and Healthy