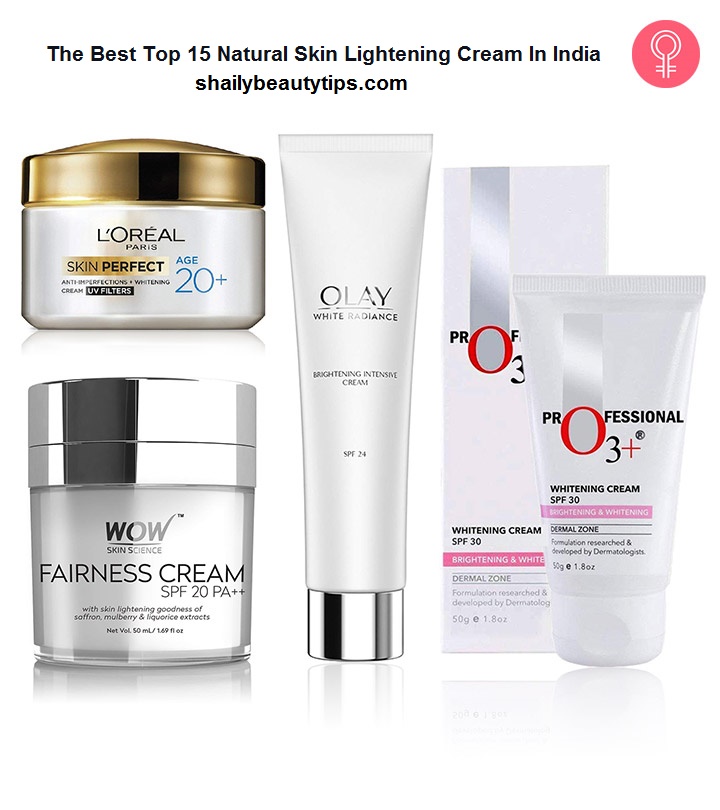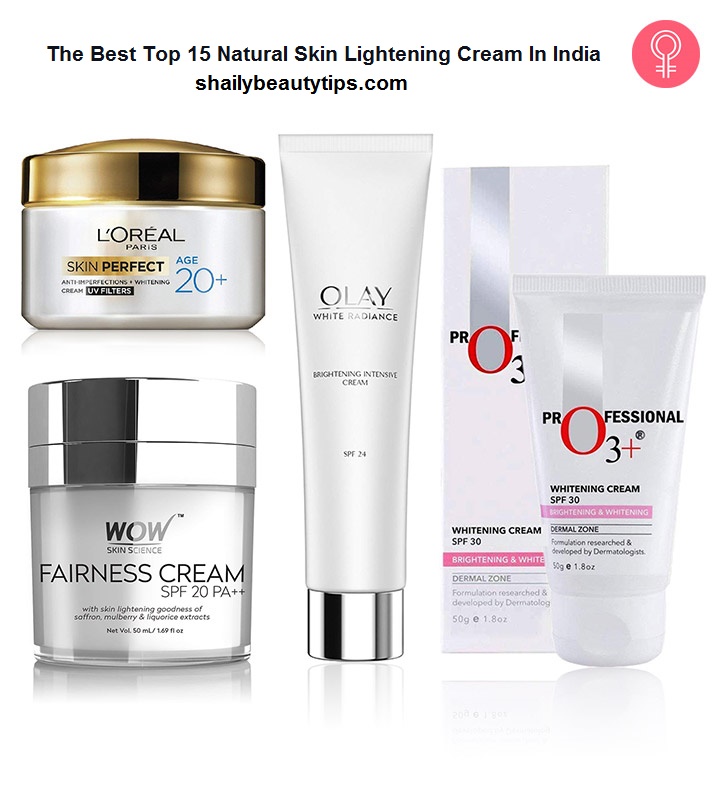 Best 5 Natural Skin Lightening Creams In India
Skin is the most delicate organ of the body, so most people want natural products to pamper the skin. Many best skin Lightening creams are available in the market that helps care for the skin and gives the best result. Unfortunately, the idea of beauty is misunderstood when it comes to pale skin. Your skin tone has no bearing on your attractiveness. Spots, pigmentation, dullness, age spots, and other skin problems, on the other hand, can make your skin look lifeless, dry, and dark. These problems can be addressed with skin lightening creams, which will leave your skin looking healthy and radiant.
We have put together a list of the best skin lightening creams and gels available on the market today, but firstly you should know about skin lightening products.
What is Skin Lightening Products?
Skin colour depends on the melanin that is found in our bodies. Bleaching creams, often known as whiteners, skin brighteners, or fading creams, function by lowering a pigment in the skin called melanin. Most utmost people who use lighteners do so to remedy skin issues, including age spots, acne scars, or hormonal discolouration. It's also a method for lightening naturally dark skin.
As we all know, coins with two sides, head and tail, are the same here; all the products have pros and cons. So here, in the below section, we tell the top 5 best skin lightening creams in India with their pros and cons.
1. Biotique Bio Coconut Whitening and Brightening Cream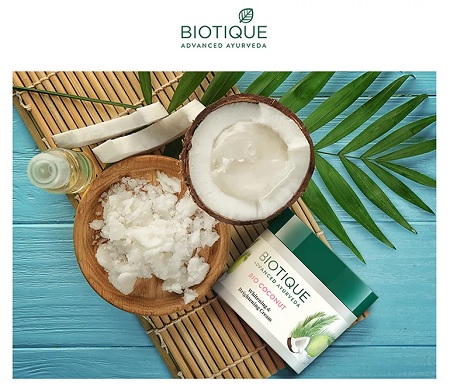 The Biotique Bio Coconut Whitening Cream is the best permanent skin whitening cream in India which is loaded with pure or natural extracts, which helps eliminate dark spots, blemishes and brighten the skin. Its pure coconut, almond oil mixture cleanse and hydrates your skin, giving it a visibly fairer appearance. Your skin will become soft, silky, smooth, and luminous with daily use. Furthermore, it is vitamin-fortified.
Pros :
It is a dermatologically tested 100% botanical extracts product that provides Smooth texture, Chem-cal-free that is Suitable for all skin types, and it is also a travel-friendly Cruelty-free product.
Cons:
The only con of this Biotique Bio Coconut Whitening and Brightening Cream is that it gives a smooth touch when applied, so that it may be a little bit not suitable for highly oily skin.
2.Himalaya Herbals Clear Complexion Whitening Day Cream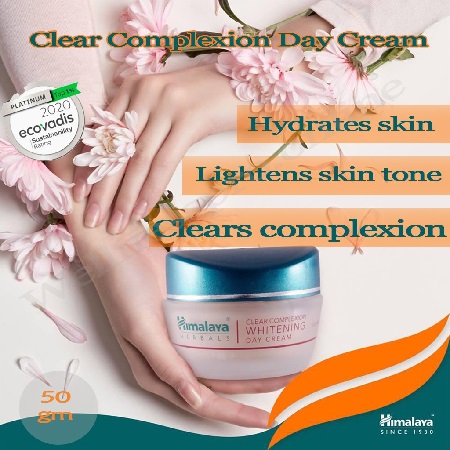 If you want a radiant glow and non-greasy touch to your skin, then Himalaya Herbals clear complexion whitening day cream is the best product that you should use. Best skin lightening cream in India that defines your skin very gently. It is loaded with no greasy and natural Natural extracts Dermatologically tested Non-comedogenic No mineral oils No parabens Hypoallergenic No hazardous substances extracts that are not harmful to your skin. It hydrates your skin, brightens it by eliminating dark spots and pigmentation, and progressively clears your skin. Licorice extracts, which are natural skin glowing agents, are included.
Pros:
Natural extracts are used in this product. The product is entirely dermatologically tested, non-comedogenic with no mineral oils. This product is the formation of no parabens Hypoallergenic and no hazardous substances.
Cons:
The main cons of this product may produce excessive sweating and greasy skin.
3. Derma Co 2% Kojic Acid Face Cream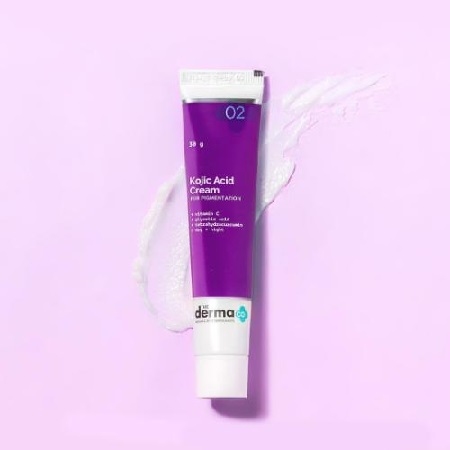 Derma Co's 2 percent Kojic Acid Face Cream is a pigmentation-removal solution that has been dermatologically tested. It fades post-acne scars and persistent brown areas. This cream deeply penetrates the skin, reducing hyperpigmentation, blemishes, and age symptoms. In addition, it inhibits the formation of melanin and evens out skin tone. Kojic acid face cream is the best cream for fairness and glowing skin.
Pros:
This product has Mineral-oil-free, dye-free, sulfate-free. In addition, paraben is harmful to the skin, so the effect is paraben-free, non-irritating for all skin types.
Cons:
No cons
4. Botanica Pure Radiance Day Face Cream
St. Botanica Pure Radiance Day face cream is truly a dermatologist recommended skin lightening cream. Pure Radiance Day Cream from St. Botanica is a skin-brightening, anti-ageing, and hydrating cream. It contains skin-rejuvenating vitamins A, C, and E, botanical hyaluronic acid, hydrolyzed collagen, and shea butter. All of these substances give your skin a youthful shine while also moisturizing and hydrating it. This face cream also aids in the restoration of elasticity, provides long-lasting moisture, promotes cell turnover, and protects the skin from sun damage.
Pros:
Skin whitening creams that work fast. Many benefits of using this vegan Cruelty-free no mineral oil paraben-free product brightens the skin anti-ageing formula, moisturizes and hydrates the skin, and restores skin elasticity.
Cons:
Best skin lightening cream for the body, but the main cons is it's an expensive product. Unfortunately, the price is not affordable, so it does not fit everyone's budget.
5. Olay White Radiance Cream
Olay White Radiance Tone Perfecting Essence the skin's layers to provide long-lasting skin tone alterations. It uses innovative technologies such as Pearl Optics technology to promote fairness and glow naturally, unlike typical skin-lightening fairness solutions. It has a delicate texture and a delightful scent of rose petals and jasmine. It works to lighten dark spots and discolouration on the skin and erase dark cycles by moisturizing the skin entirely. In addition, harmonizing the skin tone from within improves the appearance of the skin.
Pros:
Exfoliates the skin to remove dead skin cells Hydrates and smoothes the skin surface Removes discolouration on the skin to make it brighter and glowing Pearl Optics technology for visible changes in the appearance. Permanent skin whitening cream without side effects that help regenerate skin and optimize the appearance Reduces dark spots. It even uses the skin tone Pearl Optics technology for visible changes in the formation.
It's all about the top best skin lightening cream but remember, if you don't eat well, sleep well, drink enough water, and live a healthy lifestyle, using fairness and brightening creams won't help you. Also, skin doesn't grow overnight; it's a constant formula that applies daily. So for the best glowing skin, use natural and dermatologist test products.