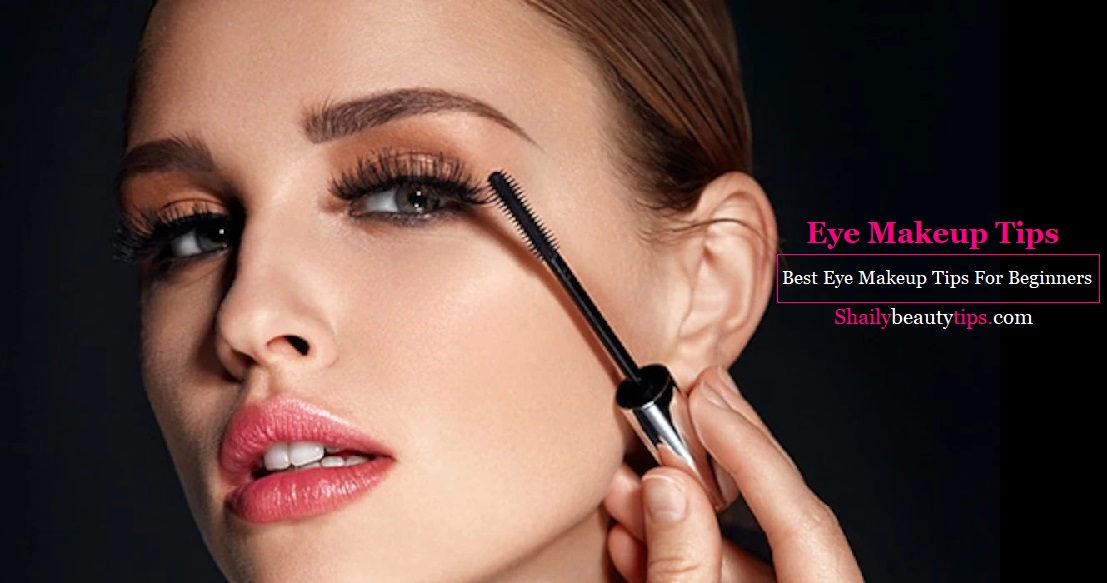 Best Eye Makeup Tips For Beginners
Whether you are trying to do a makeup tutorial for your popular beauty blog or trying out your hand with the eyeshadow palette for the very first time, eye makeup is something which continues to puzzle us time and again. In such a scenario, having a few tricks up your sleeve can surely be of great help as you work that magic and brighten up your whole appearance with sparkling and utterly gorgeous eye makeup. Today, we have compiled a list of 22 tips grouped under four different heads for smoothening out your journey in the versatile world of eye makeups.
Simple Eye Makeup Tips For Beginners
Eyeliner Tips –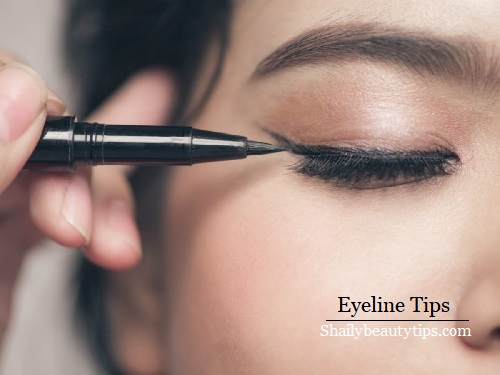 Getting your eyeliner right serves as one of the most basic steps of getting started with your eye makeup routine. Coupled with a perfectly drawn eyeliner, you can emphasize your eyes and fill in sparse looking lashes. You can proceed with smudged or clearly defined looks depending upon your personal preference and the texture of eyeliner coupled with the following techniques:
You can opt for the best eye makeup removers for cleaning your eyelids as a first step since it is always advisable to start on a clean slate. This needs to be followed up with the application of primer to prevent your eye makeup from smudging and thus making it stay longer.
Apply your eyeliner as much close to the lash line as possible to make your eyelashes look denser and as a part of your natural lash line. This technique is known as tight-lining and can be done by making a dotted line from outer to inner corner of your eyes and connecting them eventually. You can even blend the dots into an effortless soft line by using a stiff slant brush.
Tip of your eyeliner needs to be thin so that you can achieve necessary precision and attain the perfect shape. You can even prevent your eyeliner from crumbling by freezing it prior to sharpening.
A liquid liner can be extremely helpful in getting the perfect winged look. Start from the lash line at the pupil and draw a line at an angle of 40 degrees from the outer corner of your eyes. It is advisable to line your eyes using a pencil liner initially and trace it subsequently if your hand is not steady enough to exercise precision with a liquid liner.
The softer and creamier pencil liner is best for achieving the smoky eye look. You can also use a smudging brush for nailing that effortlessly sexy look which has been rocked by our B-town divas for ages.
Subtle hues in brown can impart an elegant look as your hair starts greying with passing age.
Last but not the least you should always tilt your face up and look downwards while applying eyeliner to ensure symmetry with every stroke of the eyeliner brush.
Mascara Tips –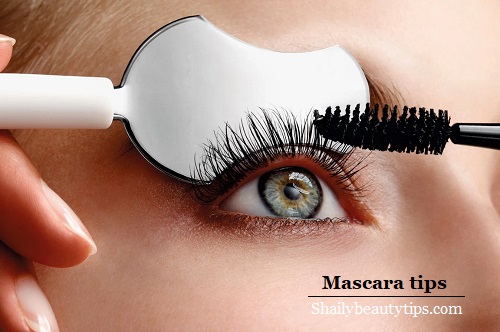 Mascara can completely transform your eyes by providing you with an extra oomph factor. You can make the most of this magical wand by adhering to the tips listed down below:
Start with the roots of your lashes while applying mascara and wiggle your way up to the tips. This action can instantly volumnize your lashes without weighing them down.
You need to wait for about ten seconds prior to applying a second coat of mascara. In this way, you can prevent your lashes from getting clumpy.
Excess mascara should be wiped off from the wand with a tissue prior to application. This can help in avoiding the horrible spidery lashes look.
You need to curl your lashes before starting with the mascara by making use of a high-quality eyelash curler. Pinch your eyelash curler at the last base and hold on to it tightly while rotating upwards whenever you go in with curling.
The way in which you hold the mascara wand has a great role to play in determining its efficacy. You can gain thicker lashes by holding the wand horizontally whereas vertical positioning helps in nailing a natural look.
Whenever you pump the wand while pulling it out, you unintentionally send in air for drying out the product. Thus, it is advised to swirl the wand and prevent it from drying out fast.
If you want best results, then make sure you opt for the mascara application step at the very end of your makeup process.
Eyeshadow Tips –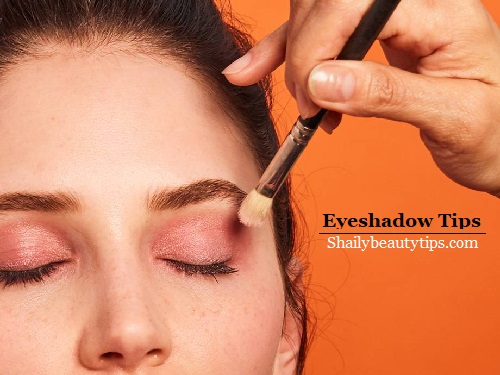 Eyeshadow never fails to add depth and impart a vibrant dimension to our eyes if applied in the right manner. Now we are going to talk about how you can achieve the same:
High quality brushes and products can go a long way in perfecting your look by ensuring that the makeup gets blended properly.
You should cleanse your eyelid using the best eye makeup remover and apply some primer prior to application of eyeshadow so that it does not crease and stays put all day long. Covering your eyelid using a white eyeliner can help you in nailing a less pigmented look as it creates an even base for your eyeshadow by cancelling the colour of your skin.
A dark shade of eyeshadow can be used in the bottom area of your eye whereas a well-blended mixture of medium and light shade can be used in the area above that.
Eyebrow Tips –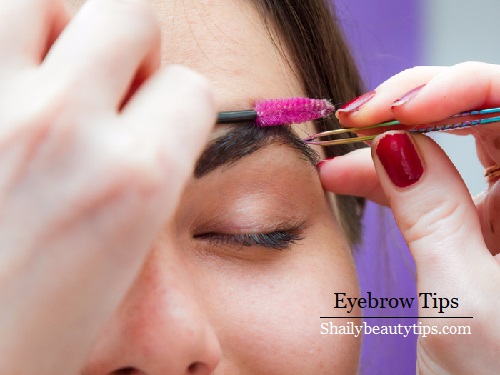 In spite of being an extremely underrated part of our entire look, eyebrows can be an absolute game changer as it drastically enhances our beauty quotient on following the tips laid out below:
The market is filled with numerous brow products. However, you need to pick a shade which is in sync with your hair colour for bringing symmetry to your look.
Defining your eyebrows can help in keeping your look as much natural as possible. You can avoid harsh lines by properly blending out the product.
A subtle highlighter can be used beneath the brow and under your arch for showing off the shape and imparting height to your brows.
An eyebrow gel can be of help if your eyebrows ever get out of control. Just a little bit of gel can put your eyebrows in place and make them look a lot better groomed.
Wet an angled stiff brush and fill your brows using matte brown eyeshadow for a bolder look.
Few More Tips
To avoid your base from ruining due to eyeshadow fall-out, finish your eye makeup first and then proceed with the base to ensure your makeup looks fresh.
If you are planning to wear loud eye makeup, keep the lips subtle. It's always best to emphasize one feature at a time.
To make your eyes look brighter and youthful, highlight the inner corner of the eyes with a light color of eyeshadow.
If you want to instantly curl your stubborn lashes, use a blow-dryer on your curler (ensure it's not too hot) before you curl them – this way, they will stay curled for longer.
If you've got excess product, say eyeshadow, use a blotting paper to remove the excess eyeshadow without disturbing the eyeliner.
Those were some really simple eye makeup tips and hacks for every beginner out there who has been overwhelmed by the world of makeup. These tips cover all the basics and hopefully, you will keep some of these pointers in mind the next time you're doing your makeup.
Now that you have some tricks and techniques of how to put these products on, it's time you learned a thing or two about how to remove eye makeup too. It's critical for you to take off every bit of makeup at the end of the day to ensure your eyes and skin remain healthy. There are a lot of ways to remove waterproof, stubborn makeup. Let's look at a few easy ways to remove eye makeup.
How To Remove Eye Makeup?
Method 1: Removing Eye Makeup Using Eye Makeup Remover
If you are investing in makeup products, please ensure to pick up a high-quality makeup remover. This is the most popular way to remove your makeup. However, besides this, there are other ways like using coconut oil or some baby shampoo.
Note: Please don't use your face wash to remove your eye makeup. The eye area is rather sensitive, and this will only result in dryness and your lashes falling out.
Before you hit the wash-basin to remove your makeup with water…wait! Use wet wipes to remove all your makeup before you actually wash your face.
Don't rub or apply too much pressure while you are going in with the wipes. Use minimum pressure and gently wipe away.
You can use a cotton ball and dab some eye makeup remover and wipe with it as well.
In case you run out of makeup remover or want to use something more natural, just take some coconut oil between your hands and slather it across your face and eyes, leave it on for a while and then gently remove all traces of the oil using a cotton pad.
Note: In case you do not have coconut oil, you can also use olive oil, almond oil or petroleum jelly to take off your eye makeup)
Use a gentle cleanser to wash your face.
Dab on some toner to close the pores, moisturize and dab on some under eye cream to provide relief to the region.
Method 2: Removal of Eye Makeup Using Baby Shampoo?
Remove makeup from the rest of your face.
Splash water on your face, concentrating on your eyes. Pour some baby shampoo onto your palm and work out a rich lather.
Apply this on your eye and make to and fro motions.
Splash water again to remove the soap content.
Repeat if required.
Wash your face using a mild face wash.
Follow your CTM routine – it's essential to use a toner after washing your face, as it helps close the pores and makes skin healthier. A toner is also known to reduce blemishes.
Dab on a good moisturizer.
An under eye cream makes the skin supple and helps you avoid eye bags and dark circles.
Remember, the baby shampoo might not be effective where long stay eye makeup products have been used.
Those were some easy methods to remove eye makeup. Hope you found them informative and try at least one of them the next time you are taking off your makeup. If you are a beginner, we hope these eye makeup tips will help you out and if you are a pro, you have some more tricks up your sleeve. You may share some of your personal tips down in the comments below!
Frequently Asked Questions
How long does eye shadow last?
This purely depends on the method you used to apply the eyeshadow, your skin type, and the weather. If you have oily skin and you live in a hot climatic zone, your eyeshadow will probably melt into the creases quicker. The best way to make sure that it stays on for a long time is to use a primer. A primer prevents any creasing and helps the makeup last longer

How to get fuller lashes?
If you're looking for a quick fix, you can tight-line your eyes and use an eyelash curler and a volumizing mascara. But if you're looking for something for the long run, you can try applying olive oil or castor oil to your lashes. Take care not to get any in your eyes.
How long can you keep the eyeshadow?
Where makeup is concerned, try to wash off your makeup after 8-12 hours. When it comes to shelf life, a cream eyeshadow can be kept for 12 months and a powder eyeshadow for 2 years. In case you develop an infection, visit a doctor and dispose of the product that caused the infection.
How to hide under eye bags?
Use a concealer under the bags of your eyes instead of concealing the actual bags. Concealing the bags will only make it stand out. Use a night cream, drink plenty of water, and get a good night's sleep.

You should finish your eye makeup before proceeding with your face for avoiding chances of your base getting ruined due to the fall-out of eyeshadow. Try to keep your lip makeup as much subtle as possible to accentuate your eyes as it is always best to emphasize on one feature at a time.

XOXO Shaily