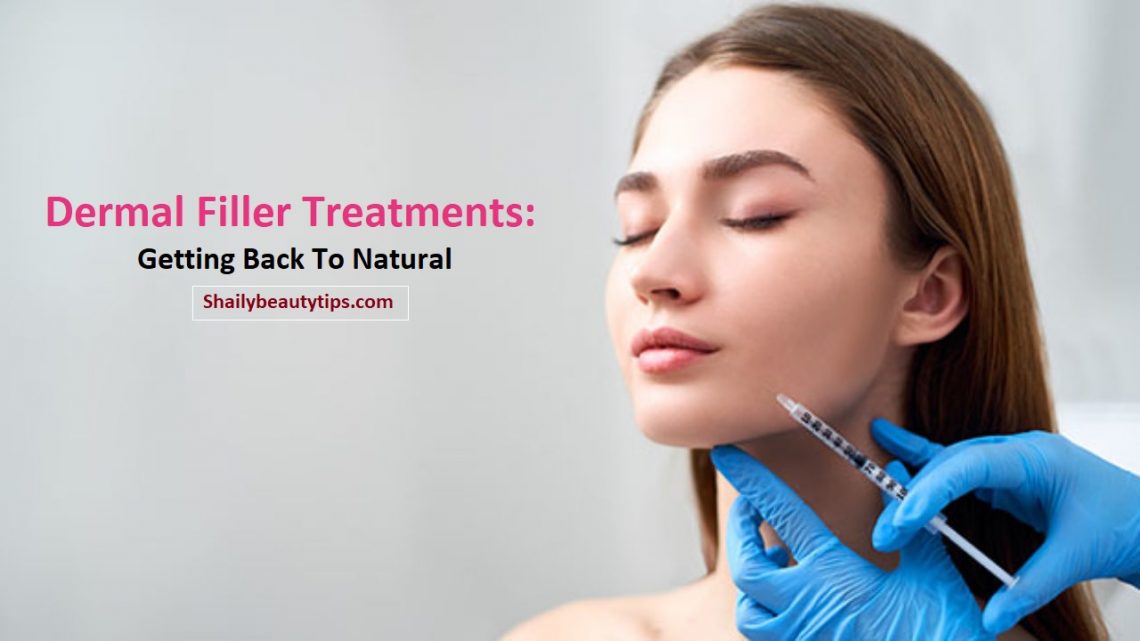 Dermal Filler Treatments: Getting Back To Natural
In recent years the non-surgical cosmetic industry has been booming with increasing numbers of women and men getting a range of botox and filler treatments. This is said to be due to the boom of social media platforms like Instagram creating added pressure on young people to have the 'perfect' appearance. Combined with a number of famous faces breaking the taboo by opening up about having work done, aesthetic treatments have become the new normal. However, like any trend, it will inevitably change and there are a number of tell-tale signs that more and more people are getting back to natural.
Celebrities Who Have Had Filler Removed
There have been a number of celebrities and influencers who have now decided to go back to a more natural look by getting all their dermal filler removed. Molly Mae was one of the celebrities to join the list to have their filler dissolved. The internet went crazy after sharing the reverse treatment she had done, whilst sharing that she thought her lips looked unnatural.
Kylie Jenner and Huda Beauty were some of the first celebrities to start the filler trend in 2018. Now both of these celebs have had filler dissolved so that they could create a softer and more natural look. These celebrities are showing other people that you should feel comfortable with the way you look, which is a very positive thing for people to see.
More Celebrities That Have Had Their Filler Removed Are:
Gemma Collins
Courteney Cox
Chloe Ferry
Demi Simms
Megan McKenna
What Does This Mean For The Future Of Filler?
Despite the fact increasing numbers of people are having their filler treatment and botox dissolved, many of these treatments are still extremely popular. In fact, it is important not to be deceived because although many famous faces have had work removed, many of them have had areas retreated but just using less product to achieve a more naturally enhanced look. So, what does this mean for the future of filler? Our predictions are that filler will remain just as or become even more popular in the future, however, people will turn to it as a way to naturally enhance their features and make their face in proportion.
Statistics show that more natural treatments are making a breakthrough. It is possible to have natural-looking lip filler so long as you go to the right place. If you're looking for a place that can achieve that natural lip filler look then look no further than Dr Hennessy's clinic. Dr Hennessy is an esteemed cosmetic practitioner who has years of experience in cosmetic treatments and a background in dentistry. What's more, his clinic only employs practitioners with a medical background to ensure you achieve the best results. When having any lip filler either dissolved or put back into your lips, going to someone who is well qualified is important when having any cosmetic treatments since they have a sound understanding of facial anatomy and how to properly deal with any contraindications. Having poorly injected lip filler can lead to migrated lip filler, which can make your lips look unnatural and lumpy.
Love Island
Love Island in the past years has been labelled responsible for the increase in younger girls seeking cosmetic procedures, as girls are feeling more and more pressured to have things done to be able to look a certain way. Studies have found that 87% of girls ages 15-18 would undergo cosmetic treatments after watching the show, along with a +37% surge of searches for lip fillers. Although this year on Love Island they seemed to have steered away from bringing in girls that are full of filler, showing a more natural look to viewers. A few Love island girls other than Molly Mae have had their filler dissolved, two being Faye Winter and Shaughna Phillips, which encourages girls to have more subtle and natural treatments done.
Overview
The dermal filler world is still alive and well, and will continue to exist for many more years. However, the more natural filler look is creeping its way in. People seem to be embracing the more natural look which can still be achieved with filler, just by having it administered by a professional who knows how to naturally enhance your appearance using botox and fillers in proportion with your face.