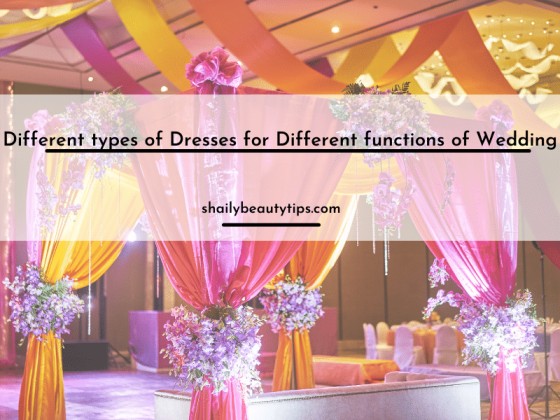 Different Types Of Dresses For Different Functions Of Wedding
With over 500 languages and 6,000 dialects, India's many cultures and faiths impact today's wedding traditions, which differ depending on the place of origin. The various traditions that make up an Indian wedding ceremony might take place over several days.
The main functions of an Indian wedding include Engagement, Haldi, Mehendi, Sangeet, Hens Party, Wedding, and Reception. Almost all Indian culture weddings have these four elements. Though you are free to wear any and whichever attire you like, it is better to decide on dress rules for all wedding occasions. As we can see these all functions in the wedding, it is too much in tradition. 
Quite confuse to choose about your dresses you can wear anything you like, but having a dress code creates a happy atmosphere for the entire family. Even when other people see it, they respect the family's closeness, which is uncommon these days. On the other side, it is also about keeping up with the latest trends. You can take it in whatever way you want. Here are some suggestions for the main wedding functions' dress code.
And wearing the most beautiful dress or looking best bride is the dream of every girl.
Here we will discuss the beautiful dress for a bride which she should carry to her wedding function.
In INDIA, there are so many rituals here that we are mentioning some of the most essential or unique elements on which thebride love to get ready with different attire.
Haldi
Mehendi
Sangeet
Engagement
Hens Party
Wedding
Reception
Let's talk about these rituals or get ready according to the function:
HALDI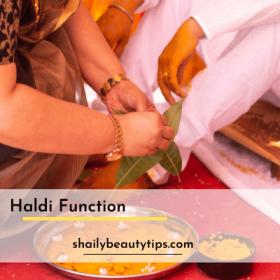 The wedding season is here! Let's look at the Haldi ceremony, one of the most exciting and colourful Indian wedding customs. This ingredient's auspiciousness, as well as its colour, gives prosperity to the couple as they begin their new life together. That is also why the bride wears yellow on their wedding day in many other traditions. It goes by numerous names in different regions like Ubtan, Mandha, and Tel Baan—Haldi revered Indian traditions to purify and cleanse the body. When the Haldi paste washed off after the ritual, it helps to eliminate dead cells and cleanse the skin. It has found to be a good exfoliator.
The Haldi ceremony is a pre-wedding function. The bride gets a turmeric bath. Haldi functions are now a complete palette of yellow, thanks to dress standards becoming much more popular. Even recent celebrity weddings support the idea that yellow is the ideal colour choice for the event.
The yellow dress code matches the colour of the turmeric and helps to hide the mess. Dressing up well is a must, especially with the added excitement of interacting and taking pictures. Choose clothing that is both comfy and elegant for such a special event. Choose a traditional outfit such as a yellow saree, a georgette floral patterned saree, or a flared yellow suit. A beat off fusion like yellow dhoti pair or a designer tunic also looks classy and beautiful.
MEHNDI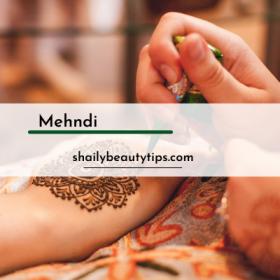 Mehndi, often known as henna, is a paste linked with good fortune and good spirits. The night before the wedding, an Indian wedding tradition calls for a Mehndi ritual to wish the bride good health and prosperity in her life as she starts on her path to marriage. The bride's family organizes the Mehndi Ceremony, which brings together the feminine components of both sides. While Mehndi is primarily a feminine ritual, male relatives invited to attend the after-mehndi celebration. The main purpose of applying Mehndi is to benefit from its natural medicinal herbal cures, which help relax the body and relieve stress before the big day.
Combining song and dancing to the traditional Mehndi Ceremony has become a new tradition in modern Indian weddings. Family members will join up to perform prepared dances for the bride and then welcome the bride to dance to celebrate her upcoming wedding. In many respects, the Mehndi functions as a pre-wedding Sangeet, bringing relatives together to celebrate the couple before their wedding.
The air filled with the delicate perfume of fresh henna, and the bride is all set for her 'Mehndi hai rachnewali' moment. With all the brilliant colours all around, the mood is lively and joyful!
Wear the same old green 'Mehndi laga ke rakhna' type of clothing if you're a bride-to-be.
SANGEET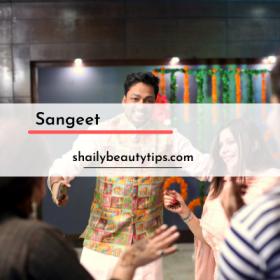 One of the more exciting and pleasant components of an Indian wedding is the Sangeet. The Sangeet function, like most Hindu traditions, sees music as the life of a wedding celebration, with exuberant dancing and singing set to live music.
The Sangeet or Dance event, which takes place before the wedding, is a sparkly, exciting affair that centres around dancing to fun, foot-tapping music while mingling, socializing, and laughing. Like most cultures, Hindu customs see music as the life of a wedding celebration, and the Sangeet function is no exception, with enthusiastic dancing and singing set to live music.
The bride is undeniably the focus of attention, but she is up against some equally well-dressed female relatives and friends. So she must keep two things in mind: she must stand out without being overbearing, and she must remain comfortable and relaxed enough to enjoy this fun-filled occasion.
As a result, it's critical to put together sophisticated ensembles complimented with flawlessly styled looks. But you can't opt for anything too heavy or overbearing at the same time. Keep the weather and the function's setting in mind as well.
That is a stunning Sangeet style, accentuated with flowers and combined with floral jewellery in the hair. Always wear a simple dupatta and accessories to complete your look. Wearing heavy earrings, danglers, or uncomfortable heels with your Sangeet costume may ruin your evening of fun and dancing, no matter how tempting they look. For this flashy occasion, you can even go for something bold and out of the ordinary. Indo-Western ensembles or Lehenga sarees are modern avatars of Indian ethnic wear that are great options – or go for something even more adventurous and modish. Try an edgy saree drape, or try a fashionable and new era blouse design!
ENGAGEMENT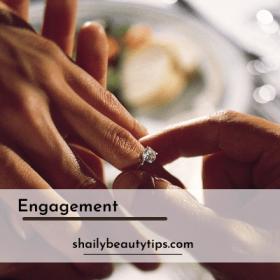 Let's start with the engagement ceremony, full of fluttering butterflies, flirty glances, and ring exchanges. Engagement rituals are usually the start of the wedding festivities – a charming prologue. Please make the most of it by setting the tone for the following events.
Select something that reflects your particular preferences and preferences. Maintain a youthful and modern look! You don't want to come across even older than you are. Freshness, vivacity, and a sense of amazement should all reflected. That is the start of a significant change in your life; let it serve as a fitting memento of your sweet, innocent girlhood.
If you like, choose a wedding colour or style motif. Stay subtle for engagement and, preferably, avoid wearing the brightest or loudest of the clothes. Save the glamour for later. For example, if you want your bridal dresses to be red for the ring ceremony, start with a beige lehenga, saree, or Indo-western suit speckled with wine red or crimson.
On the other side, you want colour variation, so pick a dramatically different colour for this stage. According to the season's trends, purple, mauve, sea-green, turquoise, and silver are excellent choices. Match your make-up and jewellery to your outfit, and finish with a dazzling grin – and you're ready to go! You can take a look at the lovely and stunning peacock blue lehenga. This one is light, trendy, and colourful when paired with a pink opposing blouse.
HEN'S PARTY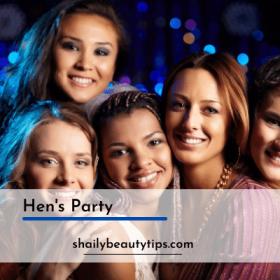 This party is so essential for the bride because this day is entirely up to her. It is the best stress reliever you can ask for. As far as it may seem, it only adds to the wedding folly, but it does the opposite. Take off the night stress; let your girls know what you want, and take care of everything else. You need to enjoy the day!
When you have a hen's party, the excitement to get married does not fade. Therefore, before you enter into a new commitment to life, you can honour your past life because things will never again be like that. Take your time to recall and reflect on your experiences. There is no best way to enjoy yourself with your family or friends. The sharing of stories can therefore be entertaining and valuable and fun.
Many bachelorette party planners choose for the bride to wear white and the other attendees to wear complementary colours. Still, in the end, you should wear anything you like (don't forget your bachelorette party sash).
The bride and her bridesmaids choose themed photography to capture their precious moments. They pinned themselves in for a fab girl's night complete with a chick-flick marathon, poolside pampering where they immersed in mimosas, make – up and beauty treatments. Finally, a bridal shower creating a session, trying to put a fun, amusing spin on all of the much-loved bachelorette party activities!
WEDDING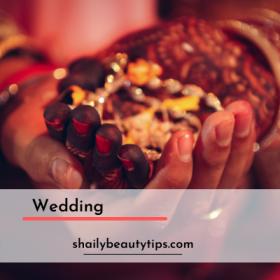 The wedding symbolizes your love for your partner and her commitment. The construction of a warm home begins with your lifetime partner chosen. And the ceremony celebrated is called wedding. Therefore, a marriage rite is important because it binds two people in a commitment to life.
The Wedding Day has arrived, and it's a little scary. You've nailed your looks for all previous occasions, but you're stumped when it comes to your most essential ceremony: the wedding. So, take a deep breath. Keep your particular preferences – and body type – in mind. Don't be persuaded by others' recommendations or expectations. It's OK to be fashionable, but don't let it blind you.
Keep an eye on your finances as well, but always choose for high quality, at least for your wedding day. As you have not simply eloped traditional bridal lehengas with heavy decorations and all-red colours are on their way out, and for a valid reason.
You, too, should choose something more practical and contemporary since you will not only look beautiful in it but will also find it easier to modify and reuse in the future.
Choose colours that suit your skin, accessories, and wedding theme as the blushing bride. Don't forget about the season and the atmosphere. Always remember that a royal and elegant style stands out, like a magnificent, richly embroidered lehenga on a beige background.
WEDDING RECEPTION
Any glamorous wedding celebration would be incomplete without a grand and well-organized reception party. It's also a ritual in which the bride makes her first appearance as the queen of her Husband's kingdom.
A wedding reception usually takes place as a reception for people who have taken part in the marriage after a marriage ceremony has completed, as its name: a couple receives society for the first time as a couple as a married partner, in the shape of a family and friends. Hosts choose food and drink, yet they are known for their wedding cake.
As a result, it must be unique, dreamlike, and fairy-tale-like. Furthermore, because this is a more westernized notion, the themes chosen are often modern. Modern-day brides frequently choose wedding gowns, Indo-Western floor-length ensembles, and lovely outfits for this crucial occasion.
Dressing up in this royal Wedding Gown like fairy tales will give you a never-before, stunning look for your reception. It's both grand and sophisticated, and it'll make you feel like royalty.
So, we hope your wedding is as beautiful as your vision – and if you follow these valuable tips, we're confident you'll have a fantastic time.