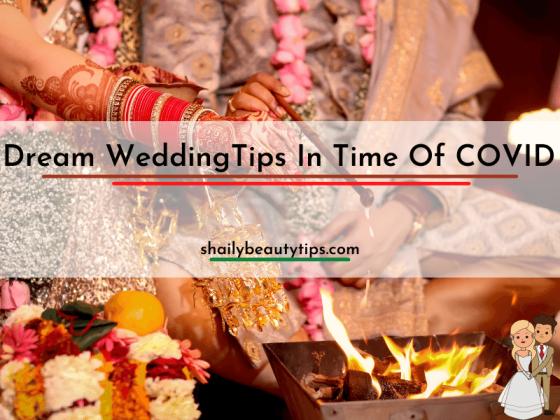 Dream Wedding Tips In Time Of COVID-19
Tips For Dream Wedding InCOVID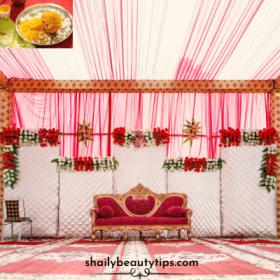 Were you hoping to tie the knot this year? You had everything down to the last detail planned out, from the dinner to your lovely custom-made costumes. However, the epidemic put an end to all of your preparations, and you now find yourself waiting to organise your dream wedding on a new day.
Consider tying the knot with a lockdown wedding to make the most of what you have right now. Of course, you won't be able to invite all of your extended family and friends, but the people you care about will be present, and that's what matters.
People are turning a fresh start in terms of wedding preparations, preferring for an intimate ceremony in the comfort of their own house with their complete family in attendance, although digitally, due to the pandemic. It may not be the same as what you imagined, but it will be something better and much more beautiful if you get a little imaginative.
What Should You Do Now to Plan Your Wedding in COVID-19?
When you plan your wedding in lockdown, toss off all of your traditional wedding planning advice and settle for something unexpected. Reduce the size and cost of everything, and count how many people you'd like to share this unique and close event.
Keep the following point in your mind as you proceed.
Make a guest list that isn't too long.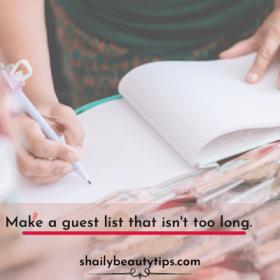 As previously said, the first step in arranging your lockdown wedding is to create a guest list. A guest list of 200-500 persons is ideal for Indian weddings. However, because of the government-imposed limit on the number of persons who can attend, you may quickly pare down this list and plan the food, seating, and other arrangements accordingly.
Make sure everything is correct.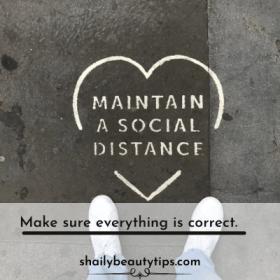 Make arrangements for your dream wedding. Setting sanitisation stations at each exit and entering your home should be the next step in the planning process. If you're planning many functions, give yourself a day between each one to allow for sanitisation. Keep in mind the social distance and food preparation standards, and follow all of the rules. All of this should be conveyed to your guests so that they may enjoy your happiest day stress-free.
Pay close attention to both the Indoor and Outdoor Setup.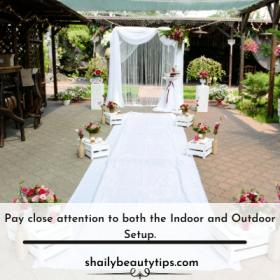 Many displaced Corona couples marry at home, transforming parts of their backyards into extremely stunning event locations.
To create a meaningful "event environment" at home, use potted plants, hanging flower baskets. Keep your decor essential yet elegant, just like everything else. To wow everyone at an intimate wedding, loud looks aren't necessary. If you have an indoor wedding, fill it with flowers, tea lights floating in a large basin of water, pictures, and other memories from the days that brought you and your future spouse here.
Go all out with fairy lights, lanterns, candles, and everything else for an outdoor dream wedding on your lawn, terrace, draped cloth, twinkling lights, and even outside rugs or lounge furniture. or garden. Make sure your entire environment is well-lit and attractive. Of course, keep in mind the other essentials thing like hand sanitisers and social distance.
Inviting the Final Guests Virtually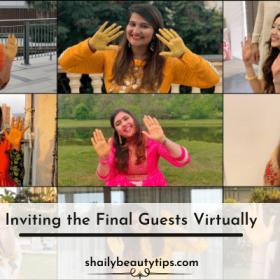 Many individuals chose a smaller guest list for lockdown weddings, such as 10-20 guests, and invited the remainder via conference calls. You may do the same if your closest friends and family members are still in other countries or cities. Send a formal invitation, play games (virtually), host a virtual party, have Sangeet and other performances, and encourage everyone to dress up. After all, it's your day!
Custom Masks to Match Your Outfit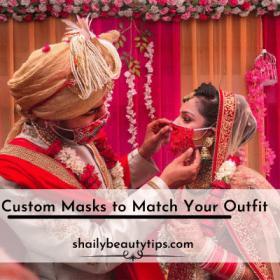 Face masks for dream weddings are an intelligent option. However, make it fashionable. As bride chose her wedding outfits and developed personalised masks to go with them.
Instead of germs, spread love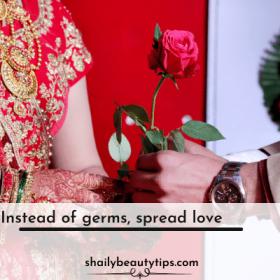 If you're organising a micro-wedding, a "Spread Love, Not Germs" sign might help you spell out the rules and precautions. That is a fashionable yet practical reminder that will keep everyone in the room safe.
That is a fashionable yet practical reminder that will keep everyone in the room safe.
Take a look at the latest "Guest Photo."
On the wedding day, we love it when couples obtain a group photograph with their entire guest l. The photographer climbs to a great height and captures every single individual in the room. So, how does it apply to a Covid wedding? Take a snapshot of the newlyweds with all of their virtual guests!
Make the Most of Your Savings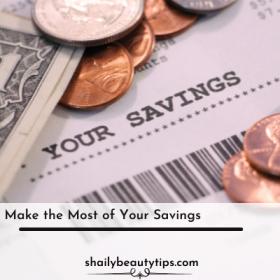 Your wedding expenditures will immediately decrease now that you've reduced the guest list and made other required arrangements. The one advantage of the tiny weddings taking place in lockdown is that the cost has decreased considerably. People now spend roughly INR 2-4 lakh on smaller ceremonies and parties for their friends instead of spending an average of INR 15-20 lakh on preparing everything for the D-day.
With so much money saved due to the lockdown weddings, one may easily set away the excess to spend on their honeymoon, treat themselves, or establish a savings account.
Young couples just beginning out as husband and wife will need that extra cash for home design, furniture, a new automobile, and a variety of other expenses.
If they want to buy a new property, this money might be utilised to make a down payment instead of postponing it.
Create an FD, RD, or Emergency Fund
Make appropriate investments. Opening an RD or FD with a trustworthy bank account is a perfect idea to build an emergency fund.
Given the uncertainty of life (as a result of the epidemic), this is one of the things that young couples need and ignore in equal measure.
Unexpected events will require the use of emergency money. You can also invest this money in a savings account, equity-based mutual funds for old age, and various other plans. If you want to create a Fixed Deposit, a bank is an ideal alternative because of its competitive interest rates and simple procedures.
Don't scrimp on your wedding day preparations, but make sure you're putting your extra capital toward something meaningful. Of course, spending on your honeymoon or maintaining the lifestyle as you want is essential, but nothing beats putting money into a Fixed Deposit or a savings account.
Enjoy each and every moment of your special day. Make memories on your memorable day with your close ones. Live your happy and charming day.
STAY SAFE AND STAY HEALTHY