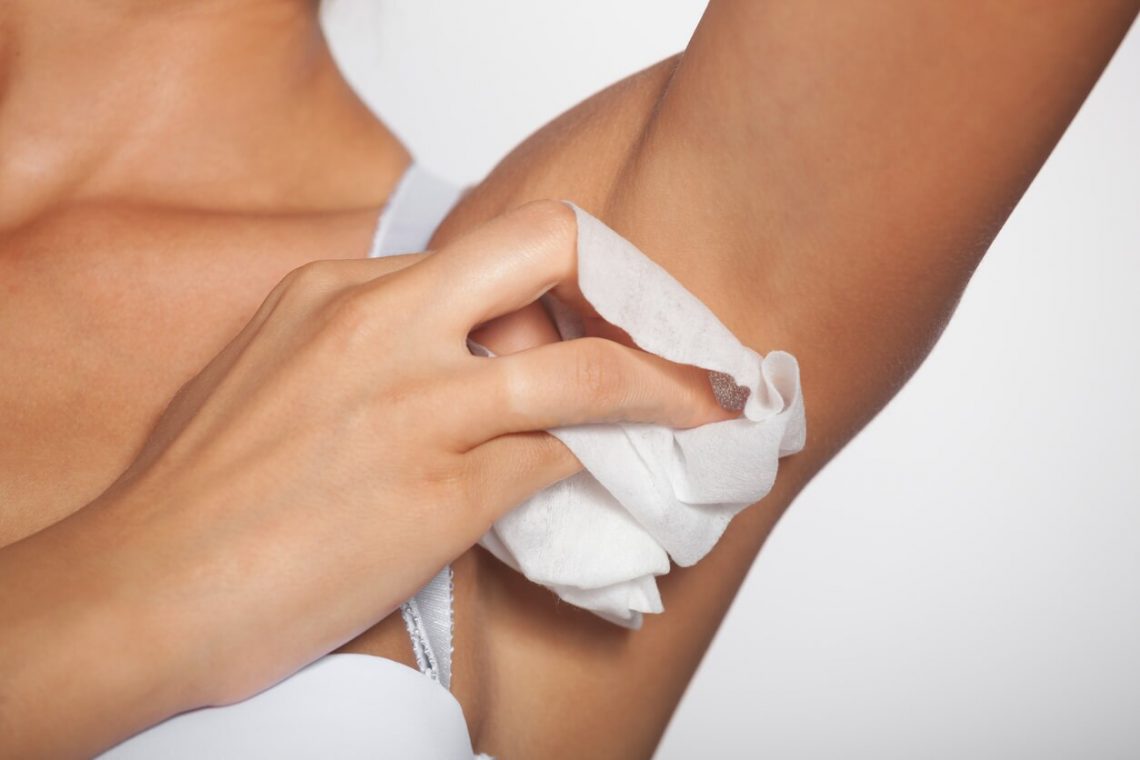 Everything You Need to Know About Anti-Sweat Wipes
Sweating is a natural process, and everyone sweats. Perspiring is an excellent sign to ensure that our bodies regulate internal temperatures in a healthy manner. This common thing becomes a problem when some of us start to perspire a lot, and unfortunately, it doesn't take much to reach there. Abnormal excessive sweating in clinical terms is called Hyperhidrosis, but many people sweat for longer and more efficiently than most.
Well, to tackle this, you can rely on a handful of products having antiperspirants. Although we are familiar with spray or stick deodorants, unluckily, it is hard to have consistent control of sweat odor with them. They generally fail to combat sweat throughout the day, so the most recommended product is Anti-Sweat Wipes. Anti-sweat wipes will allow a clear-cut application; moreover, they are not messy and tactful enough to carry anywhere. To make it easier for you, we will discuss everything you need to know about them, which makes anti-sweat wipes unique, and they know how to choose the best available depending on your sweat needs.
Firstly we need to understand what exactly Anti-Sweat Wipes are.
Anti-sweat wipes are towelettes of antiperspirant and deodorant. Best antiperspirant wipes not only help to clean but also minimize sweat production. They are also known as the newest and modern alternatives available to traditional antiperspirants and deodorants. They contain active ingredients and, unlike sprays, although one wipe at a time, can be used on your hands, face, feet, chest, or even groin, not limiting the purpose to just underarms. It is very purposeful for people with Hyperhidrosis. So they're available with different specifications, with prescription-strength for those who have Hyperhidrosis. Some armpit wipes contain the only deodorant to limit odor but won't stop sweat. When you start exploring anti-sweat wipes, it is essential to look at the main ingredients like aluminum.
Aluminum is the active ingredient in any antiperspirant
it usually forms a gel when applied. The gel functions to temporarily block the sweat glands on your skin to reduce the amount of sweat. Types of aluminum used in antiperspirants are aluminum chlorohydrate, aluminum hydrobromide, aluminum sulfate, aluminum zirconium trichlorohydrex glycine, and sodium aluminum chloro hydroxy lactate. While some brands might promise you natural ingredients like witch hazel, hops, baking soda, mineral salts, and talc to reduce sweat, aluminum is the only ingredient recognized by the FDA(Federal Drug Administration). as an antiperspirant. Anything labeled "aluminum-free antiperspirant" isn't sure to stop sweat.
Pro Tip: DERMAdoctor skin care products in UAE offer the most effective antiperspirant effect on your body.
To get a clearer idea, let's look at the benefits of Anti-Sweat Wipes:
Convenience is the primary reason. Carrying a spray bottle in your pocket or purse is a big deal to have on the go. The ability to extract out a wipe and cleanse up is most convenient.
You don't need a manual; it's handy to use. Remove the wipe from its box and use it. Then, throw the used wipe in the trash. No washing or reusing the wipe is required.
Wipes provide you with a sudden way to protect from germs. You don't have to put up with germaphobia (fear of germs) to use them. Most anti-sweat offers antibacterial functionality too. Most contain triclosan, which has come under the analysis of the FDA Recent studies. Using wipes that contain triclosan has the potential to create antibiotic-resistant bacteria.
Anytime or anywhere, when you have this urge to freshen up but are short on time, wipes can make you feel ready and rejuvenated. A cleansing wipe can not only clear away perspiration, dirt, and unpleasant odor but overall help you feel revitalized.
Points to remember while shopping for antiperspirant wipes:
Check the strength and purpose. There is a difference between clinical power, prescription strength, and extra strength. You must check for these on the labels and select as per your requirement.
Look at the primary ingredient; as we discussed, aluminum is present in most of the products, you should look at its percentage for determining if the product is right for you.
Most importantly, you need to consider your sweat levels. Notice how much you sweat and where you need the product. For instance, if you want to keep control of sweat just while you do a workout, a drugstore antiperspirant works just fine for you. But if you are facing Hyperhidrosis, you will require a prescription-strength antiperspirant.
The best antiperspirant wipes can very readily solve an embarrassing problem of excessive sweating, are convenient to use, and useful and handy. The introduction of wipes for a multitude of uses can help you cope when time is scarce, and you're on the go, as well as serving the purpose.