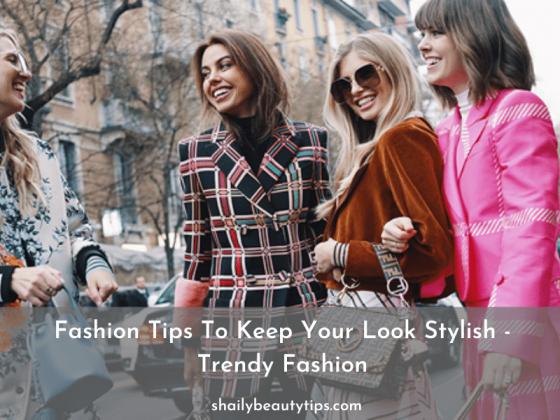 Fashion Tips To Keep Your Look Stylish – Trendy Fashion
With fashion guidance for styling every outfit in your closet, you'll gain confidence in your style.
The most recent fashion trends are simple to put on but appear as if you put in just enough effort to perform whatever it is you do throughout these strange, strange days and nights. We might all benefit from attire that makes us feel at ease and comfortable, whether it's for a few important tasks, the occasional outside supper, weekend park trips, or in-person business.
While runway fashion trends will always impact, it appears that designers and retailers are increasingly looking to social media, youth culture, nostalgia, and other sources for inspiration street style, and celebrities for inspiration about what's cool and what's current.
Being able to dress elegant and fashionable daily is a formidable talent to learn
So we have got a list of the top 13 style tips that every woman should know. These valuable hints will alter the way you dress daily, even if they appear tiny and essential. So whether you're going to work, out for drinks, or even to brunch on Sunday, these tips will ensure you look stylish and fabulous every time you leave the house.
Here are Fashion Tips-
Fashion Tips – Choose a Professional Tailor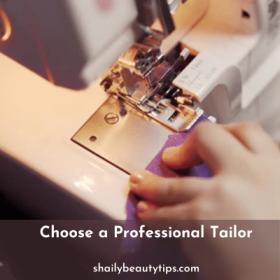 Even a simple wardrobe may be made to seem designer with the help of a skilled tailor. While you may not want to pay the extra money to have goods changed at first, you'll quickly discover that the additional wear you receive from them much surpasses the expense. Nothing beat a garment that has precisely tailored to you, whether it's a pair of hemmed jeans or a dress that has taken in. Another fantastic idea is to have your tailor replace cheap buttons with more expensive ones. That will make all of your jackets and coats appear much more premium.
Fashion Tips – Make Sure Your Top And Bottom Are In Tune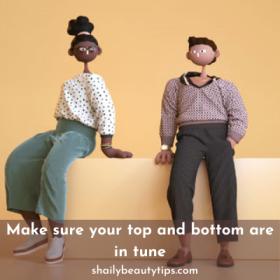 While those catwalk models may make it look like wearing a loose or tight garment is straightforward, it isn't. The majority of us achieve a good appearance by conducting the proper balance. As a result, it's critical to plan outfits in which the top and bottom are complementary. For example, if you're wearing a loose shirt, match it with tight pants, and if you're wearing a long skirt or wide-leg pants, match it with a fitted or cropped top.
Fashion Tips – Make It More About Your Wardrobe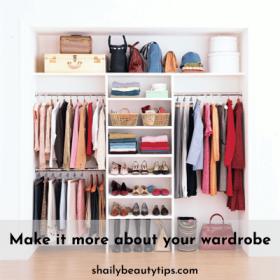 Make sure you have the following wardrobe essentials:
A classic little black dress
A pair of well-fitting trousers
A classic blazer
Basic T-shirts and button-downs in neutral colors
An easy leather jacket (or denim jacket)
The secret to looking put-together is to invest in a capsule collection of mix-and-match essentials (and learn how to dress them).
Fashion Tips – Check Out Whether Your Clothing Is A Perfect Fit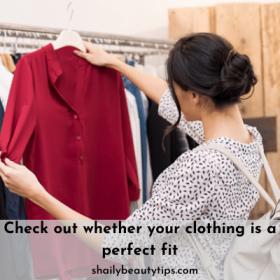 Hiring a professional tailor is one way to make any piece of clothing seem fantastic. Tailored clothing not only looks good, but it also makes you feel good. You won't feel fashionable in pants that drag on the ground or outfits that bunch up uncomfortably. On the other hand, if your wardrobe fits you well, you may begin experimenting with over-and under-sized things in a stylish, not sloppy style.
Figure Out How To Keep Proportions In Check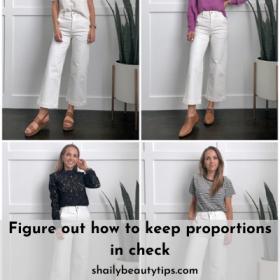 It's all about designing your clothing to achieve an overall aesthetic harmony when balancing proportions. Wearing clothes that tailored to your body form is one method to do this. Make a fashion statement by keeping the rest of your outfit fitting when you want to experiment with more extensive or odd designs. Pair a tight crop top with wide-leg jeans or a puff-shoulder shirt with straight-leg slacks, for example.
Create Your Particular Style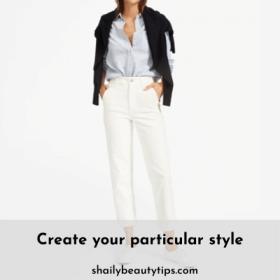 It might take years to develop a trademark style, but you may start by making a post on the internet. Remember that personal style is an experiment; you never know what beautiful looks you'll find in the dressing room until you're there. Therefore, the terms "menswear" and "womenswear" should not be used to determine how you buy. Besides this, take some time to experiment with different colours and shapes to see what looks best on your particular figure.
Put Together A DIY Styling Kit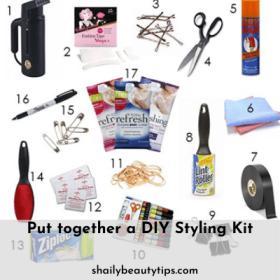 When something goes wrong, even the best-planned ensembles may go apart. A styling kit might come in handy in certain situations. If you're not a professional stylist, build a kit for yourself by stocking up on the essentials. A stain remover pen, a lint roller, a pill remover, a needle and thread, and safety pins are all essential emergency tools. Other essentials include double-sided tape for repairing sagging hems and gaping tops, a bra clip for concealing exposed straps, and a makeup sponge for removing deodorant stains.
Use A Variety Of Designs And Textures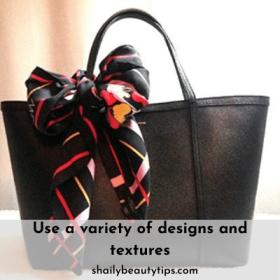 The days of matching your purse and shoes are long gone—a strong fashion statement made with clashing materials and patterns. Instead, start with simple patterns like stripes and low-key textures like leather and knits, then gradually add sequins and paisleys in tiny doses (such as a scarf, tie, or clutch) until you figure out what works best for you.
Make Sure You're Ready For The Fitting Room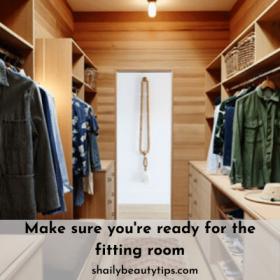 Never go shopping if you aren't ready to deal with the fitting room. If you're in a hurry or too exhausted to try items on, you should postpone your shopping trip. Trying on goods is vital, especially if you don't want to return them later, because fits and sizes differ between stores and designers. Also, to obtain the most incredible perspective, remember to dress for the thing you're looking for.
For example, trying an evening gown with high heels and proper lingerie always looks better than sneakers and a sports bra.
Don't Be Afraid Of Pattern Mixing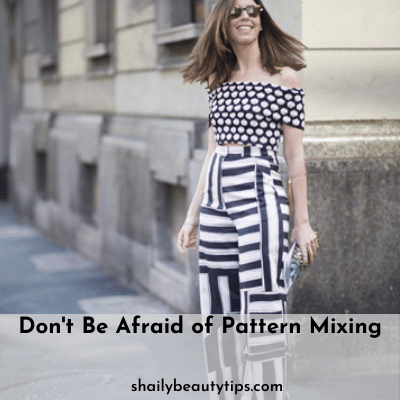 Designs are a fantastic way to liven up your clothing, make it more interesting, and combine patterns even better. So, if you've been wearing primary block colours for the previous ten years, now is the time to go out and enjoy checks, stripes, flowers, gingham, and other patterns. Just keep in mind that your patterns should complement rather than clash. To do so, pick one primary design and use another to complete your clothing. Alternatively, choose two patterns with complementary or matching colour palettes.
Invest In Styles That Are Appropriate For Your Body Type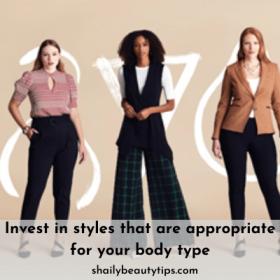 It takes careful purchasing to have an infinite supply of clothes that look fantastic on you. Look at the most attractive pieces you currently own if you're not sure what outfits will work best for you. If those skinny high-rise jeans and the empire waist dress are flattering on you, look for other items in the same style. Then, while keeping the confidence that you already look great, have fun playing with new fabrics, colours, and decorations.
Wardrobe Organization And Editing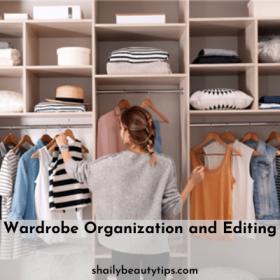 Organizing and managing your closet is crucial when it comes to wearing stylishly. After all, how can you put together a beautiful ensemble if you can't see your clothes? Begin by clearing out your closet and giving or selling everything you don't wear or like. Then, carefully categorize the rest of the goods. Finally, fold the rest and hang what needs to turn. Also, get a shoe rack so you can see complete ensembles more readily. After that, your closet will seem a lot more motivating, and you won't have as many "nothing to wear" times.
Experience A Statement Footwear
"When it comes to footwear, colour, print, and style have a significant aesthetic impact—and they don't have to be sky-high heels, either" (flats can make the same statement, and your feet will thank you). So even if your outfit carelessly put together, a patterned flat or a burst of the colour wedge may help it appear more deliberate.