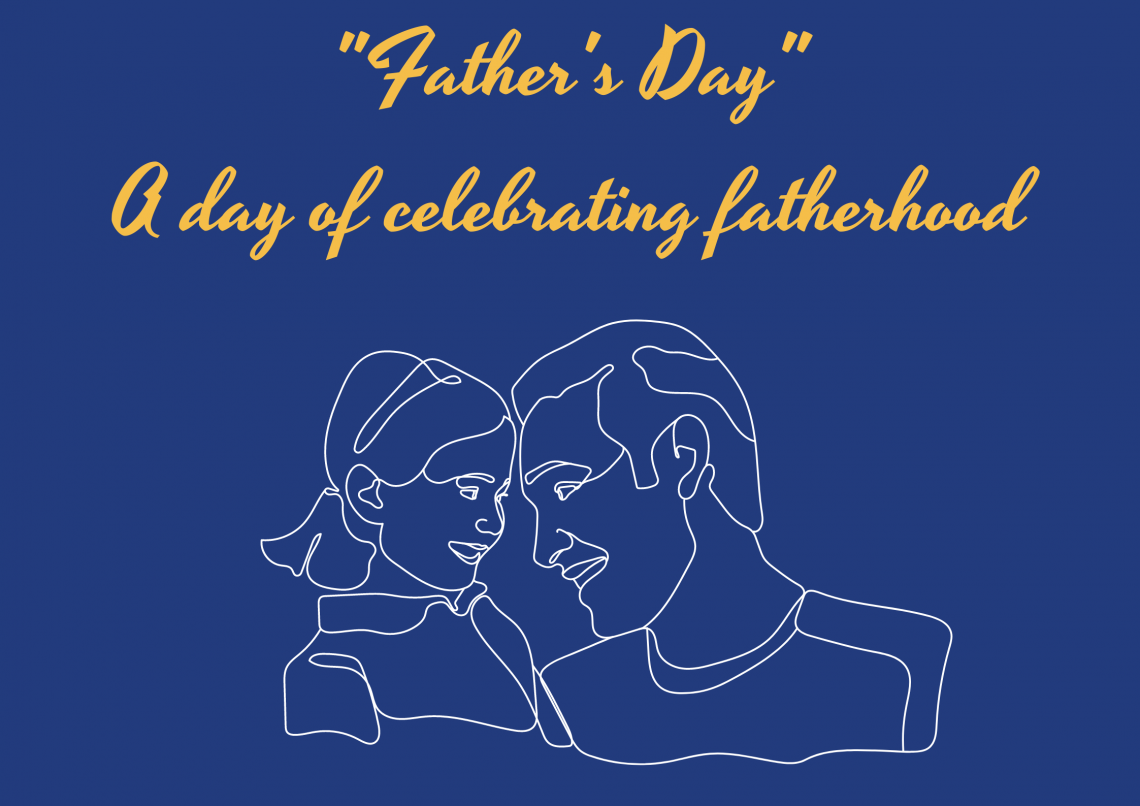 Father's Day – A Day Of Celebrating Fatherhood
Father's Day- A day of celebrating fatherhood and honouring fathers in society. Father's day was celebrated first time in 1910, and now it is celebrated worldwide on the 3rd Sunday of June month to express love and respect to the fathers. This year in 2021, it will be celebrated on 20-Jun. The day shows the respect and value for the sacrifices and cares a father did to raise their children.
A very famous line on father is "A Father is the first hero of daughter life". Father is the first man of a daughter's life, and a great father always wants the daughter to get settled with the right man. Another famous line on father is "Like father like son". Fathers are the hero of sons too. Every son wants to be like his father. Fathers are great to admiration their best efforts for their children, father's day is celebrated.
Father is an essential pillar of the family-like mothers are. They work day in day out for the well-being of the family. They provide financial security and emotional support to the family. Father's day is an occasion to make feel your father respectful and delighted. There are so many trendy Father Day gift ideas, which are available in the market. Homemade gifts can also be an excellent option to celebrate.
Following Are Few Ideas For Gifts On Father's Day:
How To Celebrate Father's Day
Breakfast In Bed
To make this day special, better make tea and breakfast and serve breakfast in bed. Best way to start father's day this year.
Beautiful Family Photo Collage
The beautiful family photo collage can be a good idea to gift. Few selected pictures from childhood to marriage and the kid's youth can be added in collage. It is the best gift to memorise life in a minute.
A Sweet Poem On Father
A sweet poem on father can be impressive. The poem on the hand-made card with favourite flowers is enough to celebrate the special day with love and affection.
Take Over The Father's Responsibility for A Day
Taking over the father's responsibility for one day will cost nothing. Manage the market chores like buying fruits, vegetables, or dairy products can be helpful to make him relaxed.
Help In Gardening
Helping in Gardening for those dads who loves Gardening. Watering plants, keeping the garden clean before he wakes up is a way to impress dad on father's day.
Organise His Workstation
In this pandemic, all most every father works from home; organising his workstation is an excellent idea to make him feel comfortable while working.
Make his Favourite Recipe
Breakfast in bed and followed by cooking his favourite recipe for lunch, this father's day gift will make his special day more memorable.
Spend Time On His Favourite Hobby
With the busy schedule, fathers doesn't have time to spend on their hobbies. Cooking, painting, reading, watching TV, or fishing encourage him to spend time on his favourite hobby.
Arrange A Supprise Party For Him
Arrange a Party in the backyard with his friends, a refreshing evening to enjoy the day. Organise his favourite snacks, drink, and food to make his special day extraordinary.
A Lovely Gift That is Time
Everyone at home is busy in their life with their schedule. On this particular day, give your father a lovely gift that is time. Family time spending together is a perfect father's day gift.
Go To The Long Drive
Long drives are the passion of many fathers. Take him out for a long drive with the family. Take a break at his favourite restaurant or ice-cream parlour to make him feel happy.
Play The Video Game With Your Father
Playing Video games with dad and enjoy the sports lover company on this special day. It might memorise him his childhood days.
Make Movie Plan With Family
Plan an evening with his favourite movie. Because of his busy schedule, dad might not have seen his favorite movie for long. Plan a special snack, pop the popcorns and enjoy the movie and family time together.
Gift Him A Cool Graphic T-shirt
Gift him a cool t-shirt with a photograph printed on it. A memorable father's day t-shirt with the photo (father & kids) printed on it and wore all day to show love.
Costomised Gift For Father's Day
Customised father's day gifts are trendy these days. Watches, mobile covers, keychains or coffee mugs can also be a great gift on father's day.
The gifts are just gestures to express love. However, it's always better to do simple things to make any day memorable. Father's day is not only one day to help and make feel father special. Everyone should be responsible enough to understand the value of the father's in their life. While the whole world is facing the second wave of Covid-19, be thankful to God and your father that he can still manage the things for your well-being. Father, like a mother, is struggling a lot to save their jobs and business during a pandemic and trying to keep you from all the mess due to corona. From this 2021 father's day, everyone should be responsible for supporting the fathers in every way and making them feel proud.