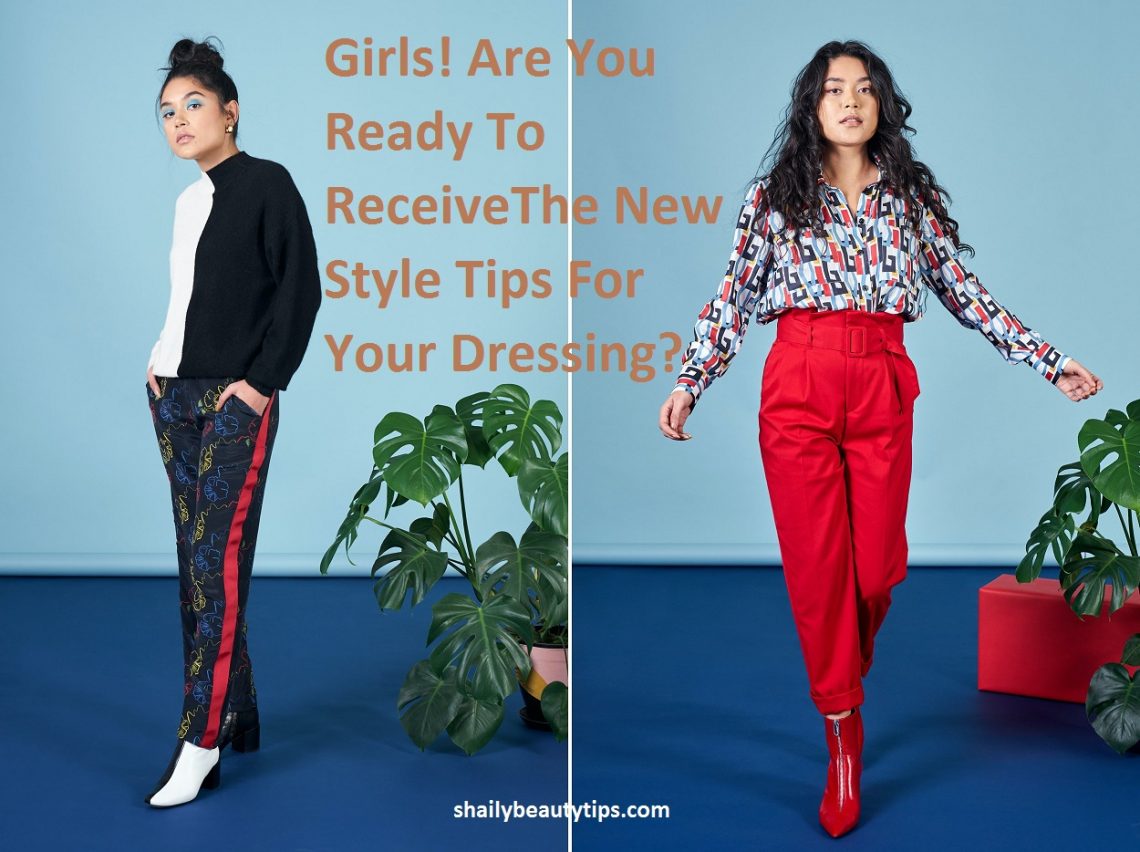 Girls! Are You Ready To Receive The New Style Tips For Your Dressing?
Introduction
Girls always love to decorate their wardrobe with a large stock of fancy dresses. On every occasion, the major concern of a girl is to choose the new trendy dress for her. Presently, it becomes a competition too in the higher level of society, how much a girl will be able to wear new collections. So to get updated with new style dresses for girls must go through this article now.
Type Of Trendy Dresses For Girls
In the world of fashion, from teenagers like mostly 15 years to adult girls are always busy pick the latest dress for themselves. Whatever the occasion is, they always want to represent them with the best. So that, girls have numerous option of dresses than the boys. And in the following, we are going to give you some idea about new style dresses for girls.
1. Midi Dresses:
You must be familiar with a maxi. A maxi is a full-length and baggy type dress. It's mainly worn to get comfort. And on the contrary, there are short type mini dresses. Its length is kept up the knees. So between these two dresses, there is the middle-length Midi dress. The Midi dress is not too long or not too short. It can be sleeveless or with sleeves. So that anyone can carry it easily. And the midi dress is suitable for every body shape. On any occasion, especially if you are unaware what's the purpose of the occasion. You can easily go there by wearing a midi dress. With flats or boots, you can use them with any kind of shoes. If you want to carry it traditionally. Just wear big hanging earrings, a sleek neckpiece, a nice clutch, and a flat or slight heel. And if you want to carry it in a western way, then choose the small stud earrings, a wristwatch, and a high heel.
2. Off Shoulder:
Are you comfortable enough to exhibit your sexy shoulders? Then go for off-shoulder dresses. This dress's neck part starts below shoulder level. For which your shoulders become unravel. There are a few varieties available in off-shoulder dresses. Off-shoulder tops, off-shoulder one-piecedresses, and many more. One can wear a western necklace or a sleek chain with a beautiful pendant with this dress.
3. Bodycon Dresses:
The bodycon itself is a sexy dress for the high fashionable girls. For a night party, bodycon becomes the latest trend among the girls who have a well-shaped figure. This type of dress is made with stretchable fabric which fits your body tightly. So that every curve of your body can be seen over the dress. It can be both in short or long length. The materials also are available in different fabrics from velvet to cotton polyester. The high pencil heel with bodycon dress may rock the party.
4. A-Line Dresses:
The letter 'A' is close at the beginning and open at the end. Like this, the A-line dresses are fully fit at the hip length. Under that length, it is a little baggy. This dress can be casually used. In the summertime, it's suitable to wear for going out. If the pear-shaped body uses this dress, it will look so nice.
5. Mini Dresses:
No the dress is not for a baby girl. The mini dress is now the trendy dress among the fashion freak ladies who are always searching for new style dresses for girls. The length of this dress is up the knee. Those who are comfortable showing off their bare legs can carry this dress. The dress has available in various designs and various fabrics. A mini dress with a beautiful pair of heels is just a perfect combination to attract numerous hearts.
6. Wrap Dresses:
Wrap dress is also popular now. The front side of this dress is fully open. So you have to take one side of the dress on the other side and have to tie a knot to attach both sides. The dress is very easy to wear. Especially it is suitable for sportswomen. The length of this dress is generally medium to full up to the feet.
7. Halter Dress:
One of the most comfortable dresses to wear in summer is the Halter dress. Here the upper portion of the dress becomes sleeveless or it can be backless with ties. The length of this dress is generally medium, goes down the knee. Those who have a sexy shoulder with a desirable back can wear this dress.
8. Sheath Dress:
It is a similar dress like bodycon. But in this dress, there is a nip around the waistline. This dress also fits perfectly to the body. The length of this dress is up to the knee and its fittings there too. A sheath dress also can exhibit the curves of your body. So those who have perfect figures can carry this dress easily.
9. Sweater dress:
In many years ago, we used to wear sweaters in addition to our dress. But in recent years, sweaters are designed like full-fledged dresses. In winter you can easily wear a sweater dress with a hunter shoe or sneakers with it. It can give you comfort in the cold and you can carry your fashion too.
10. Ballgown:
Ballgown dress is famous party wear. Even the brides in many weddings like to wear ball gowns. It is derived from the concept ball dance party. And for this, the dress is always kept as premium quality. The length of this dress is up to feet. And it is fit in the upper portion and the lower portion is beautifully open like the waves. There are multiple designs available in the ballgown. This dress becomes the favorite of every girl of every age.
11. T-shirt dress:
If you prefer casual dress but with a little bit of fashion's touch. Then wear a simple t-shirt with a lighter color. And with it, use an open deep-colored denim jacket with sneakers. It's a funky combination nowadays.
12. Blazer or Jacket Dress:
The Blazer or jacket dress is that an excellent ensemble to wear after you ought to speak business, however, rejoice at a constant time! These dresses seem like a blazer or jacket, however, they're worn as a dress. the design is usually double-breasted, giving the looks that you're sporting a men's jacket or coat or blazer suit. It's versatile and excellent for any season, thus rock it with low-rise sneakers or a try of ankle boots.However, in the winter season, it is more comfortable to wear.
Conclusion
In the above-mentioned list, every dress is a new style dress for girls which can compete with the fashion of the 21st century. However, it is up to you, how beautifully you will carry the dress and represent yourself. The dresses are all gorgeous and are suitable for every season and every party. So you have to just choose the right one for you and adorn yourself decently which will match with the dress. So now just swivel the party with your fashion only.