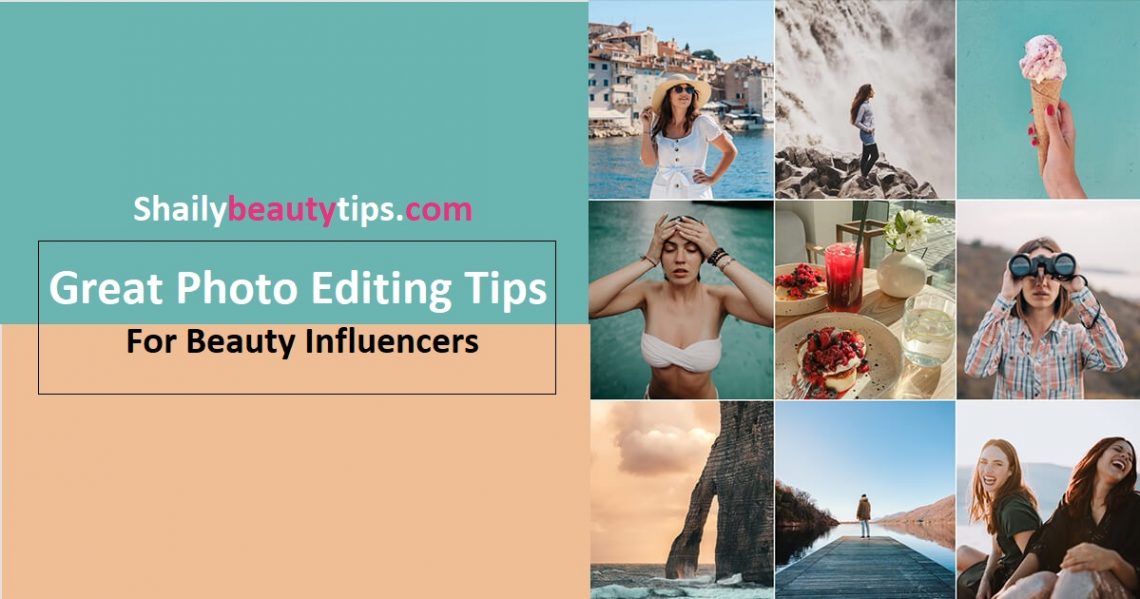 Great Photo Editing Tips For Beauty Influencers
Beauty influencers express themselves through photographs. Whether they are showcasing using great products or sharing pics of their lifestyles, their photos must be stunning. Two equally important elements are taking awesome photos and editing them for maximum effect. We provide some tips on both.
Great Editing Starts With A Unique Perspective
Self-expression requires the Beauty influencers to be authentic and to present themselves distinctively. While content should be diverse to sustain interest, unity is vital to revealing what makes the influencer stand out.
Endless selfies become repetitive. Each photo must tell its own story. It should reveal new aspects of the person behind the picture. This requires the use of props and effective colour utilisation.
Avoid JPEG
The modern trend is what is known as a 'raw format'. While JPEG does a lot of the editing for you, this is fine for beginners. But for full self-expression, you want to determine the mood of the photo. Do you want to portray the gloominess of an autumn day that is perfect for curling up with a good book? It all depends on what you want to convey, but 'raw' gives you control.
Choosing The Best Lighting
When shooting 'raw', you need to pay attention to lighting. This element allows you to frame the photo in a way that sets the tone and supports your visual story. Make the most of the 'golden hour' or 'blue hour' (before sunset and after sunrise). When you want to present a beauty product, you need to decide if you want a mysterious and alluring atmosphere or a clean, sunny shot. You can adjust the white balance of a picture using the temperature tool of your editing program.
Use Presets
Presets are settings that you apply to all your photos. This gives consistency to your images. These can be obtained online.
Rule Of Thirds
Frame your shots in a grid. This is a 3×3 frame. The heart of the photo should be aligned to the gridlines.
Tools
You will need a PC designed for photo editing, such as this Lenovo Desktop for Photo Editing. Software options popular with professional photographers are Adobe Photoshop, Adobe Lightroom, or Capture One Pro. Don't over-edit and risk authenticity.
Props
As a beauty influencer, you will want to recommend products that you use. Show it off to greater advantage by adding props that complement or match its colours. In a photo of yourself, increase interest with a suitable prop.
Cropping
Cropping deletes a lot of unnecessary background. This makes the main subject of the image stand out. Your software will make this process easy.
Straighten Lines
Lightroom will automatically straighten the horizon. If your software doesn't do this, you need to adjust it manually. Choose the most prominent line in a photo and straighten that to give balance to your photo.
Use The Auto Feature
Photo editing with the auto will immediately improve an image. It won't alter the original in case you don't like the result. Then you can apply the final edits.
Editing is a learning process – the more you practice, the better the final results. The right tools will enhance your natural skills.