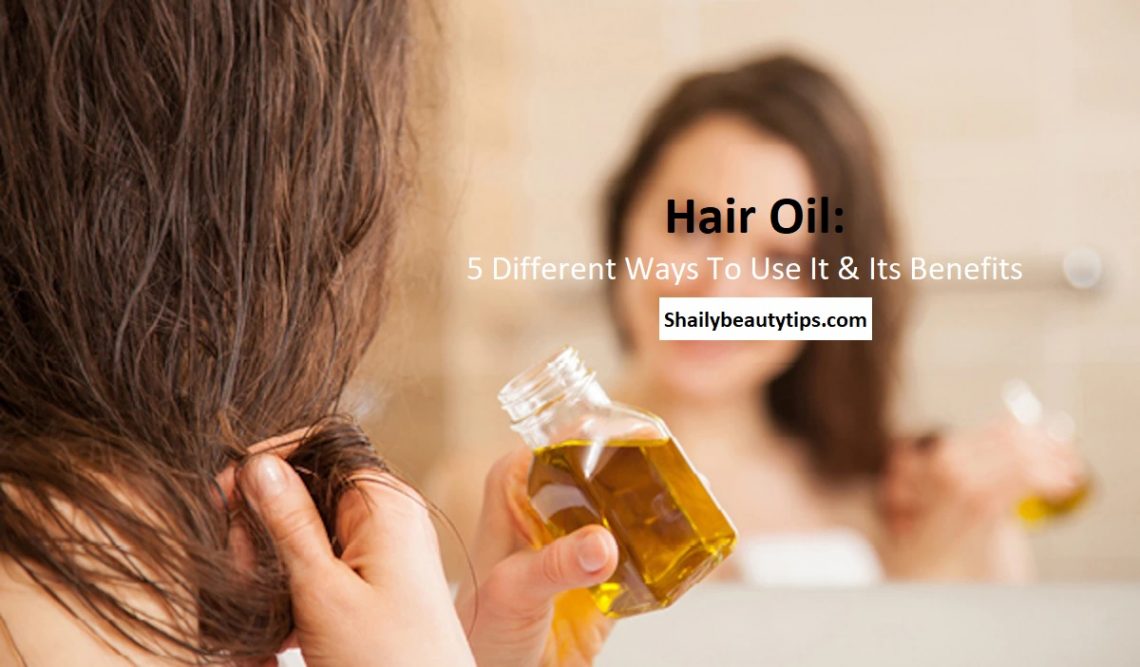 Hair Oil: 5 Different Ways To Use It & Its Benefits
Hair oils have been used for millennia to promote hair growth and treat various other hair issues. Applying oil on a surface level will only result in a greasy scalp and not affect your hair. You can learn about how to use indulekha oil. Ayurvedic medicine recommends this method, which has been utilized for centuries. Hair oiling can be done in various ways, and different oil types can be used to achieve varied results.
Haircare doesn't always get the attention it needs in the hectic schedules of modern women's lives. We buy packaged remedies that promise wonders or settle for cosmetic salon procedures because we're anxious about hair loss and premature greying. But, because hair is so important – most women's self-confidence is based on their hair's condition – it's prudent to spend some time caring for it. And for that, nothing beats a good old jar of hair oil.
Hair care is a difficult task. Several commercial products claim to help, but they simply do not. This is due to the fact that some of these products only do a portion of what your hair requires. Oiling your hair is a good complement to your routine for hair health. Oil may give your hair with more than just hydration; it can also provide the minerals and vitamins it needs to stay healthy.
Benefits of Using Hair Oil
Your hair's requirements will determine the type of oil you use. Keep in mind that if you are going to use oil on your scalp, it's a good idea to test for allergies first. Do a patch test before applying oil to your hair for a complete treatment.
Oil makes your hair stronger by increasing its suppleness, making it less prone to breaking.
Oils may promote hair growth by hydrating and strengthening the hair shaft, preventing hair breakage, and making your hair appear to grow faster.
Oils Are UV Protective By Nature: Plant phenols contained in botanical oils have the inherent capacity to protect the skin and hair from the damaging effects of UV radiation. Plant oils offer 30 percent greater protection than your skin or hair.
Good hair oil protects your hair from heat damage by coating each hair strand with a protective layer of oil. Oils may help protect your hair from heat damage by covering each hair strand with a protective layer of oil. If you know how to apply oil to hair,  you can get healthy hair.
Hydrates and Prevents Frizz: Oils high in fatty acids and vitamin E form a protective barrier around your strands, preventing them from losing moisture. This barrier also keeps humidity out of the hair shaft, which helps to keep frizz at bay.
Hair tissues are revitalized. The way oil massage penetrates the skin is the second advantage. No matter how excellent its components are, a shampoo-conditioner can't compare to the way oil penetrates the skin and rejuvenates the tissue.
Know About Hair Benefits From Natural Ingredients
The first advantage is that natural oil, which is the least processed, has a variety of vitamins and micronutrients found in food. As a result, It is essentially food for hair.
The advantages of oiling your hair from natural ingredients:
These oils have a soothing effect on dry hair, making it silky and smooth. Vitamin E includes natural moisture, which provides your hair with an immediate shine. With a burst of Vitamin E, you can finally wave goodbye to frizzy and dry hair.
Vitamin E oil promotes hair development, improving the texture and volume of your tresses and strengthening them. The antioxidant properties come to the rescue here, preventing cell damage and, as a result, aiding hair development.
Hair follicles weaken naturally as a result of a variety of lifestyle variables. Vitamin E hair oils reduce follicle breakage, resulting in minor hair fall and more beautiful, supple hair. They aid in the natural nourishment of the scalp as well as the strengthening of your tresses.
What is the Best Vitamin E Hair Oil for Hair?
Getting the perfect mane isn't as difficult as we believe, and using Vitamin E hair oils is the most excellent way to get started. Every hair type is essential, and each hair type is unique. You must select oil depending on your hair problem and hair type, as this will provide you with better and longer-lasting effects. There are many benefits of hair oil that you should know. As you transition from dull and dry hair to voluminous, healthier, and shiny locks, choose oil that naturally nourishes your hair while strengthening strands.
How to Care for Your Hair?
Massage the oil into the scalp to stimulate blood circulation, which may help hair grow faster. Knowing how to use hair oil and applying oil to the scalp might also help keep dandruff at bay—a source you can trust.
To try hair oiling, follow these steps:
Apply oil to your scalp and massage in a circular motion with your fingertips.
Apply the oil that has remained on your hands to your hair.
Leave on overnight, covered with a towel or shower cap.
Shampoo hair the next day while it is still dry. Rinse the dish well.
Carry on as usual. Coconut oil can also be used as a hair conditioner.
Conclusion
Our hair, unlike our skin, has no method of keeping itself moisturized. That's why our hair follicles secrete sebum, natural oil that travels down the hair shaft to keep hair nourished and healthy. Regrettably, this natural process does not always function as planned! Our natural sebum isn't always adequate to keep our hair moisturized, especially modern styling and coloring procedures. This is where oil comes into play. A decent oil works as a supplement to your natural sebum, giving your hair the protection and moisture it needs.