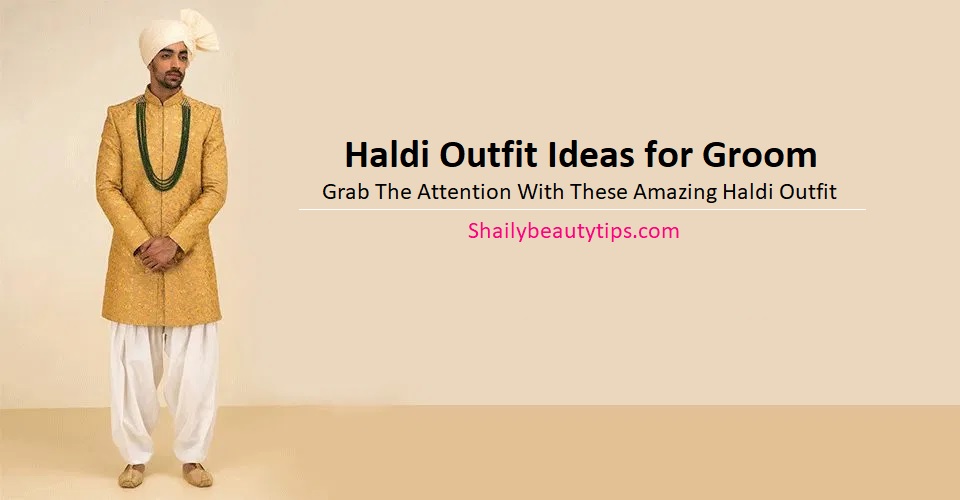 Haldi Outfit Ideas for Groom- Grab The Attention With These Amazing Haldi Outfits
Haldi ceremony is an important part of the Indian marriage function. It is basically an Indian tradition. Haldi decontaminates the body. After this Haldi function, when the Haldi is washed off, It helps in removing dead cells and removing toxic substances. It helps the glowing skin of the bride and groom on their special day. We will show you the best Haldi Outfit Ideas for Groom
Haldi Ceremony
It is a basically pre-wedding ceremony held on the morning of the wedding day, where the bride and groom are applied Haldi paste on their body in their wedding venue.
Purpose of the Haldi Ceremony-
The Haldi ceremony is a sacred ritual of the entire wedding, one of the pre-wedding ceremonies in India. On the morning of the wedding day, married women apply turmeric and mustard oil to both the bride and groom. Haldi ceremony is believed to bless the groom and bride before marriage.
Best Haldi Outfit Ideas for Grooms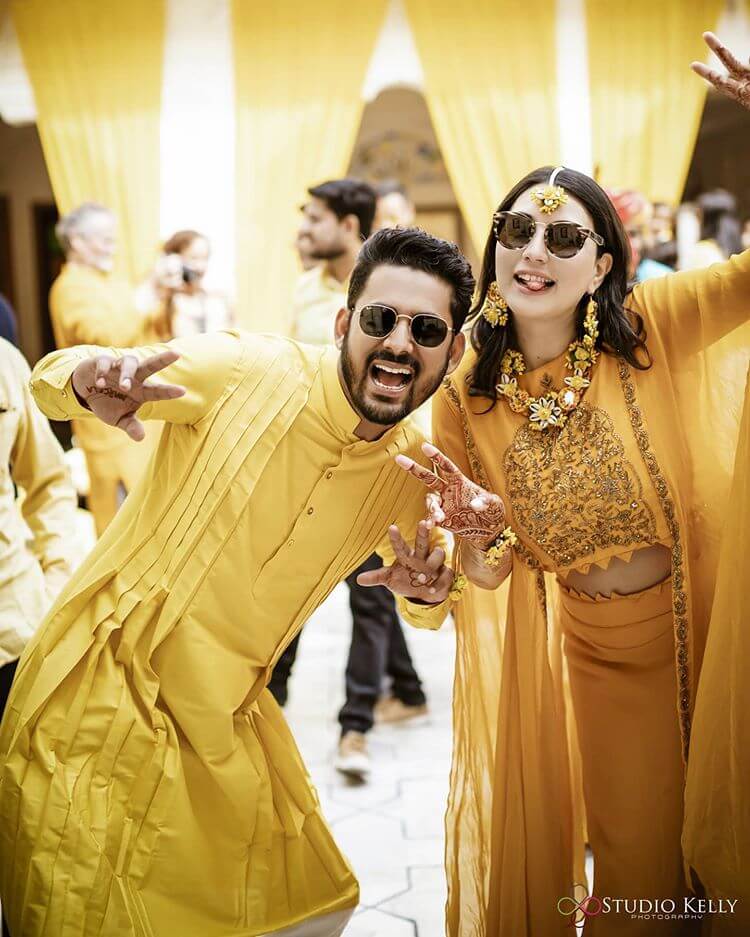 The simple yellow kurta with a simple white dhoti is an old tradition and the most suitable and perfect choice for the husband for his Haldi ceremony. A perfect ethnic or traditional dress for this occasion. Many designs, shades and sizes are available of dhoti and kurta for men. Keep reading the article to know about the best Haldi outfit ideas for the groom.
Haldi Dresses For Grooms That Are Setting A New Trend
1. Groom can use a dip-dyed stole which he matched with his white kurta. This dress gives a royal feeling.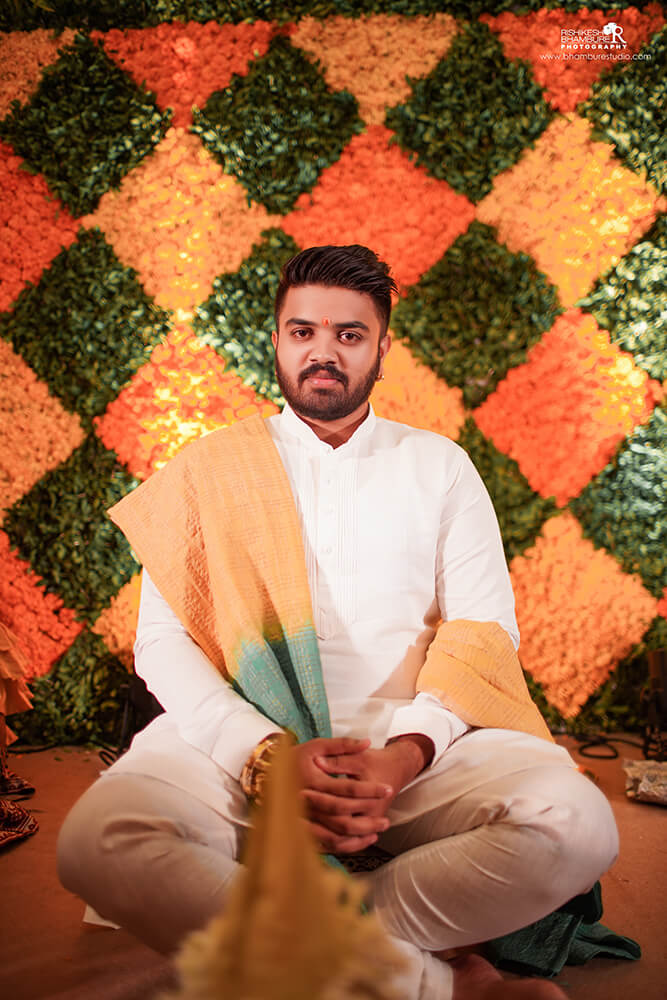 2. The dulha combined his kurta with his bride's lehenga, and there is nothing better than this.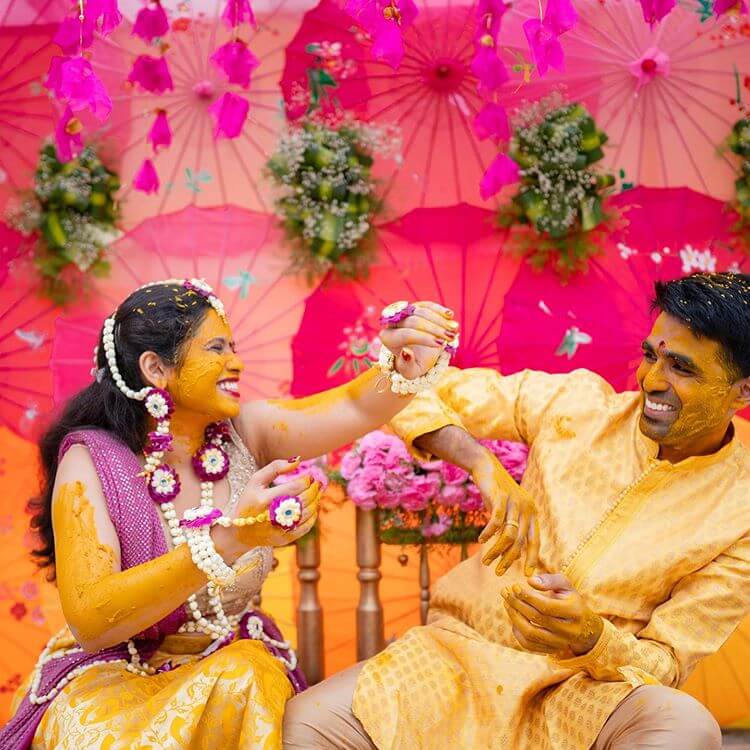 3. It would also be nice if the husband could wear a yellow printed Nehru jacket over a white kurta.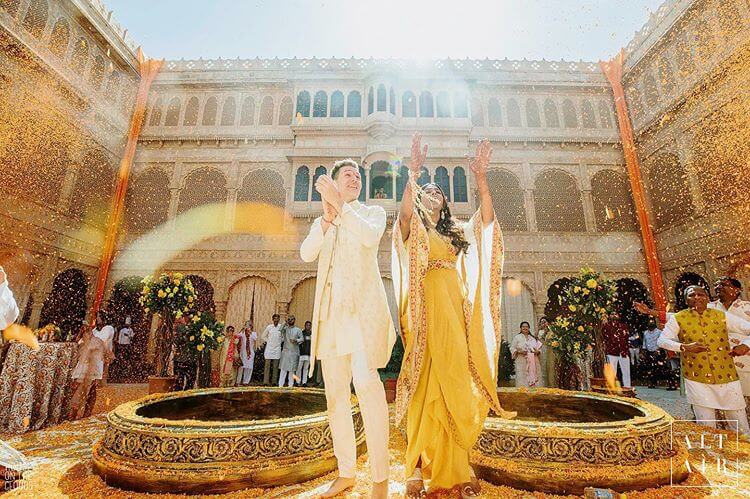 4. Yellow cotton pathani suit set gives the classy looks.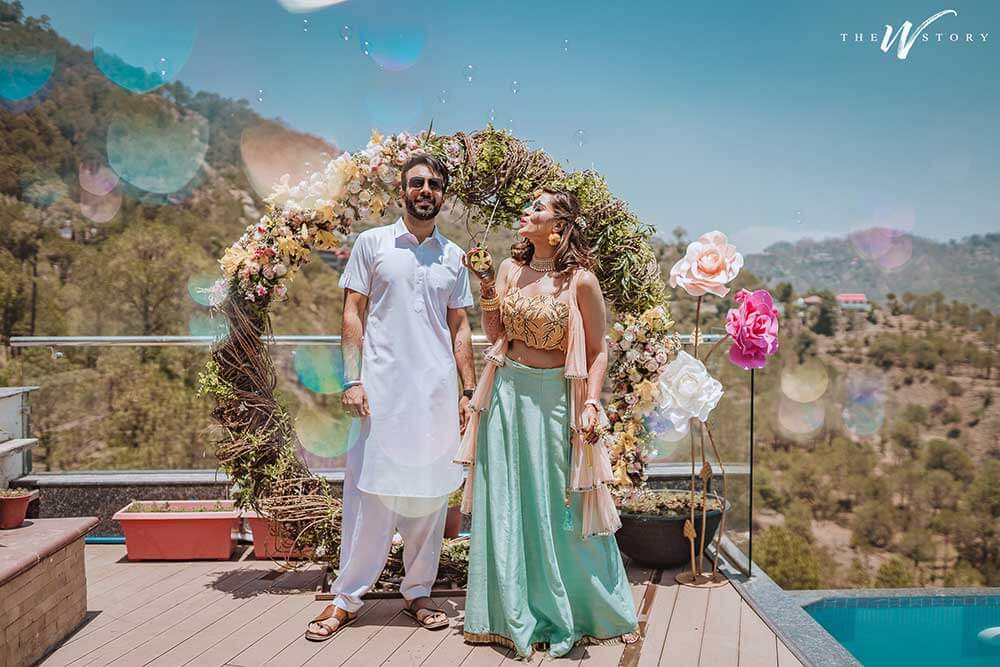 Haldi Outfit Ideas That Grooms Must Take Inspiration From
1. If a necklace is adjusted with a yellow kurta, all the attention will be given to the groom.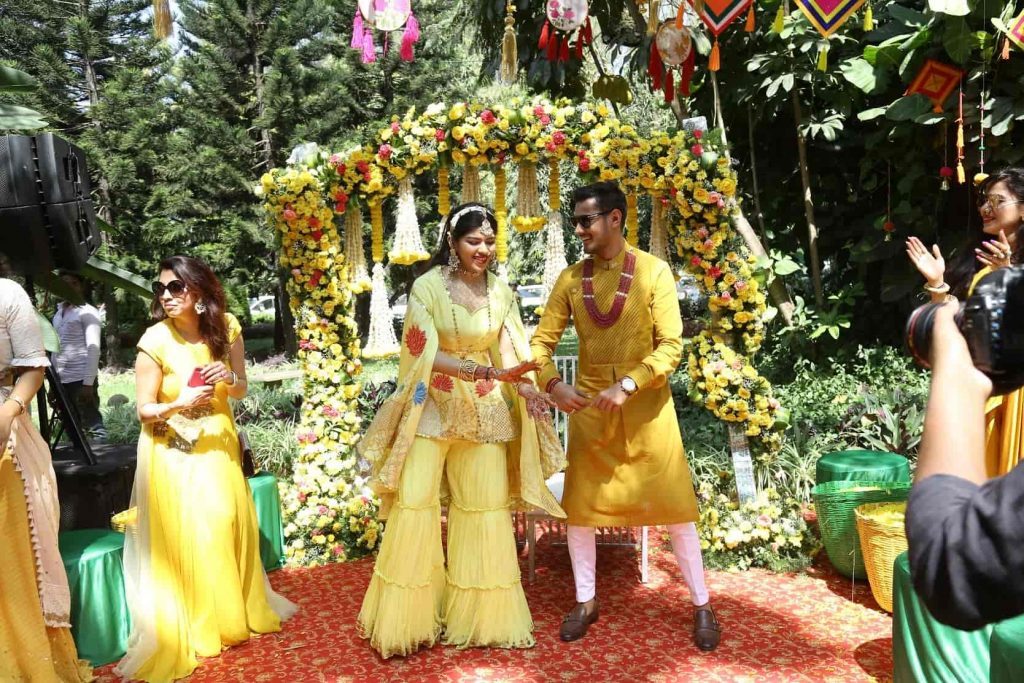 2. Contrarily can be used; it would be nice to see that.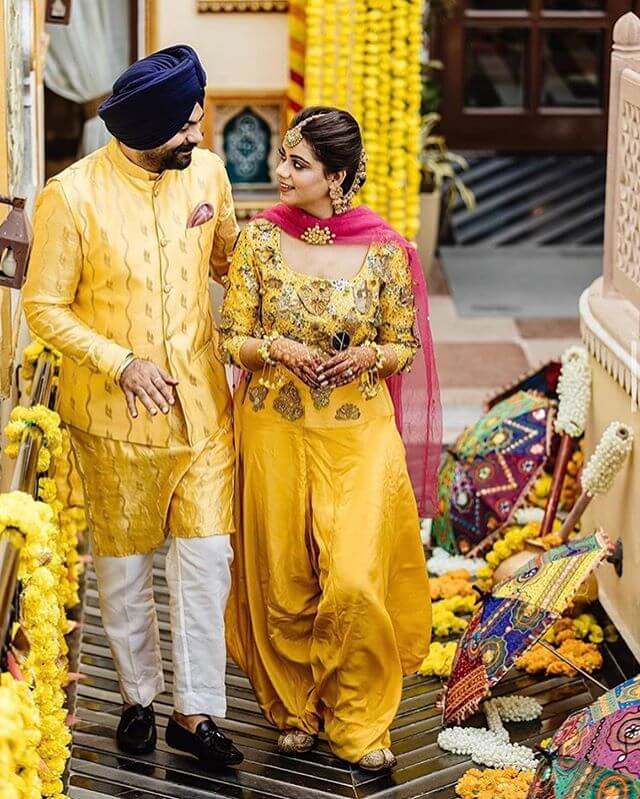 Best Colour for Haldi Ceremony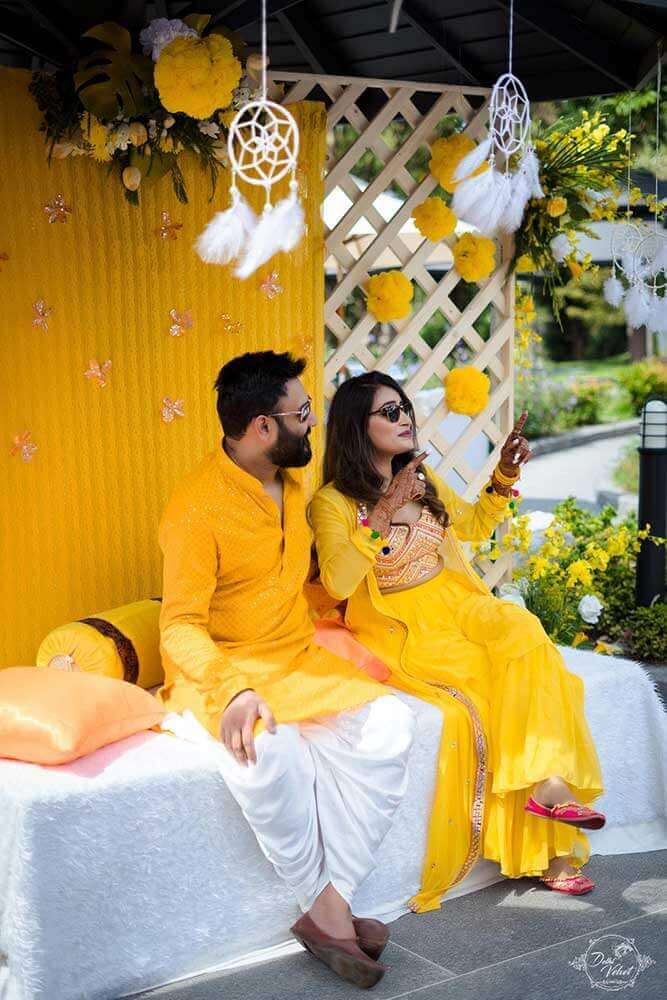 Bright yellow is the best colour for the Haldi ceremony. All shades of yellow look very gorgeous. After Wearing the yellow chikankari or embroidered kurta, the Dulha looks very handsome.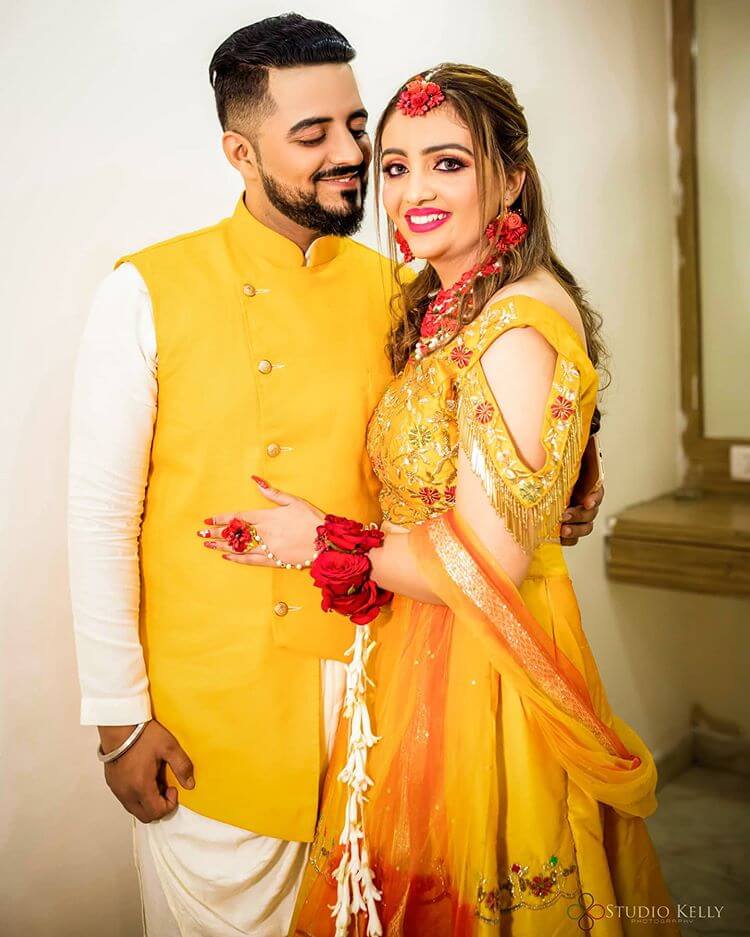 Of all the rituals, Haldi is one of the funniest and enjoyable rituals in the entire wedding ritual. So you have to dress up properly to get beautiful pictures and get everyone's attention.