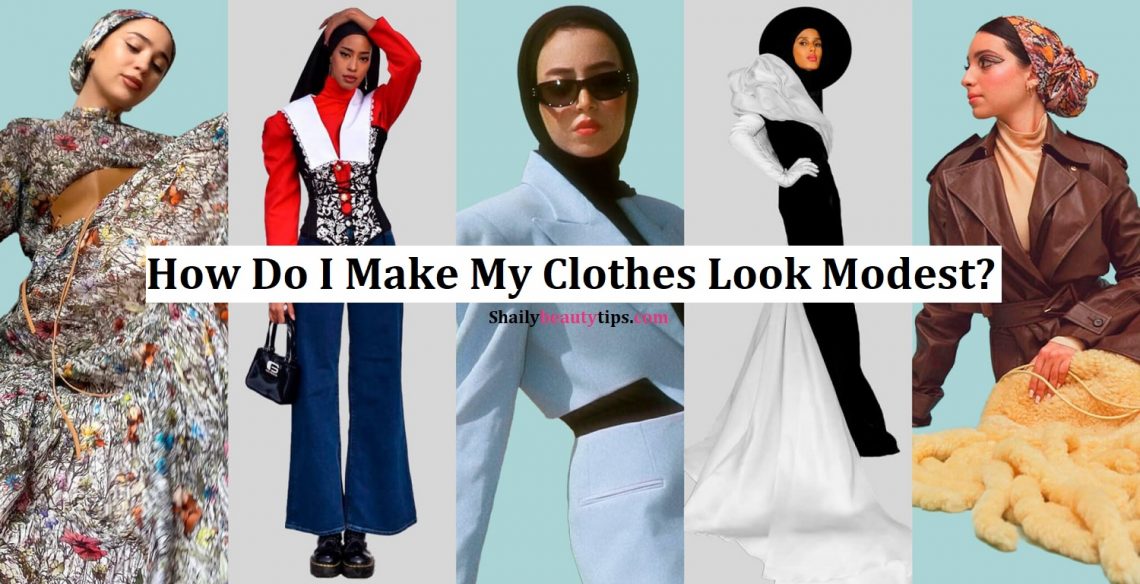 How Do I Make My Clothes Look Modest?
Piecing together a wardrobe that you love from many different shops and boutiques can be tedious with the goal of having everything be modest and keeping you comfortable. So many places don't offer clothing that is stylish and meets modesty standards. While you could just continue to try to buy items that are 100% modest, there are ways to ease this problem. Make it easier on yourself with a few pieces that you can use to make slightly less modest items more comfortable and modest!
1. Skirt Extenders
Have you ever bought a dress or skirt that was just a little too short, but you love it? When you sit down, it might get even shorter, which can be a bit of an issue (especially at places like work or church.) You may not feel like you can wear this item while feeling comfortable, but you actually can. If you haven't heard of a skirt extender, it might be just what you need! If you haven't used one before, a skirt extender is worn much like a slip. Just put it on before underneath your dress or skirt. The extender usually has lace or something at the bottom that peeks out from under the clothing item. So, it will cover you up more and add some length.
You'll want to get an extender that's a bit thinner so it fits nicely under your skirt or dress, but this is one of the easiest ways to make something you love more modest.
2. Layering Tees
You can never go wrong with a set of layering tees. If you don't already have a few of these, you'll want to start with neutral colors, and then get more in patterns and brighter colors as you start to use the tees. Layering tees are shirts that have full sleeves, a high neckline, and cover your stomach. They can be layer under spaghetti strap shirts, cap sleeves, see-through shirts, button-up shirts, and more. Basically, if you feel like you're showing too much skin, you can try a layering tee underneath to see if it covers the spots that are making you uncomfortable. It's a great little trick, and the layering tees can even be cute to wear on their own!
3. Cardigans
Having a few cardigans in your wardrobe can be great for covering up bare shoulders. If you don't want to wear a layering tee, putting a cardigan over anything that makes you feel like you need more coverage on your shoulders can be perfect. Again, you'll want a few of these in neutral colors so that they can be layer over outfits that need a little extra coverage.
4. Add a Tank Top
Please hear us out on this one! You might not own any spaghetti strap tank tops since they aren't modest, but you might want to grab a few. Get a few in neutral colors such as white, black, and maybe brown or navy. These can act as undershirts for your outfits without the sleeves that layering tees have. Tank tops smooth everything out, and the biggest bonus to wearing them is that they can cover you up if you're wearing a shirt that shows too much cleavage. So, if you have a top that slips down and shows just a little too much, throws a tank top underneath, and the problem is solve!
These trendy modest clothes for women can all be found at modest boutique locations such as Seagull Book. Once you find a modest clothing line that you love, it will be much easier to find modest clothing and items to help make your wardrobe more modest, like the ones listed above. While curating a modest wardrobe might seem tricky, it's completely worth it to feel comfortable and happy!