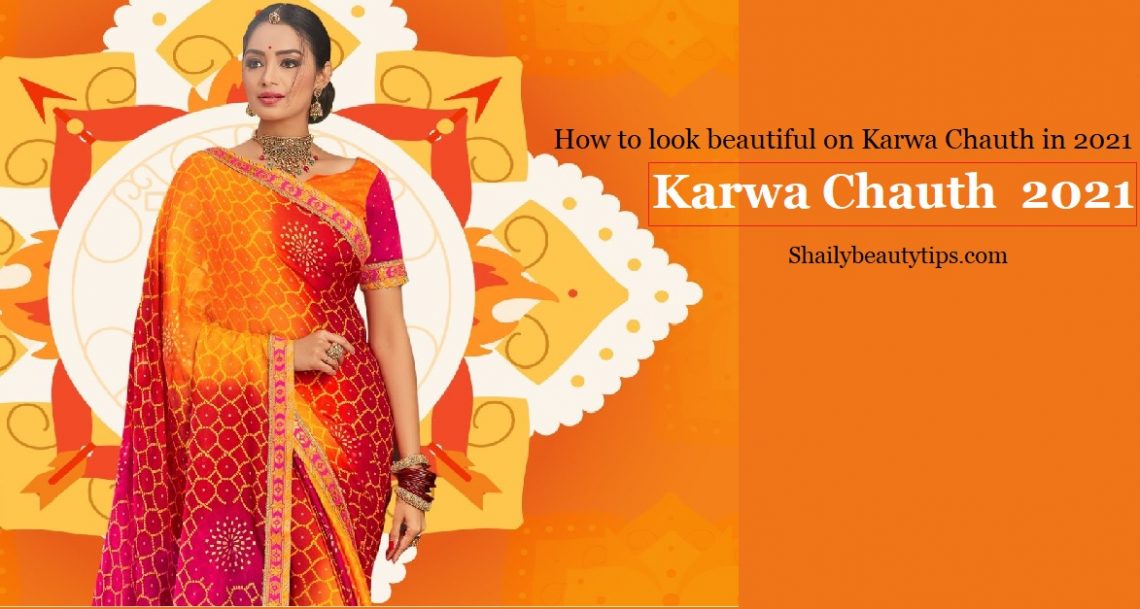 How To Look Beautiful On Karwa Chauth In 2021
The word "Karwa" means an earthen pot and the "Chauth" means fourth. It signifies that Karwa Chauth celebrates on the fourth day after Poornima (full moon), in the month of Kartik, according to the Hindu Calendar. It is a celebration of love, marriage, the unconditional and unbreakable bond shared between a husband and wife. This is a very special day for married men and women. Mostly women and some men too fast for their partners, pray for their partner's long life and good health. Karwa Chauth celebrates the beautiful and relationship of a husband and wife every year. Every woman is excited and confused about looking beautiful. In addition to following every ritual of Karwa Chauth with sincerity, women also need to ensure that their appearance is perfect from head to toe. So, here is the list of how to look beautiful on Karwa Chauth in 2021.
Here is the list of How to Look Beautiful on Karwa Chauth in 2021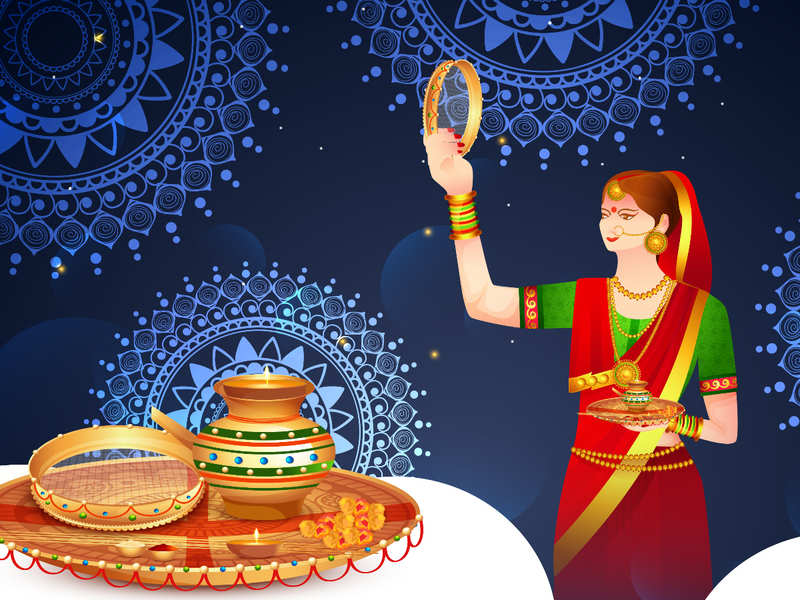 To Look Beautiful on the Day of Karwa Chauth 2021, Start Tese Things From Today Itself
Start drinking a lot of water from today only to flush out all your body toxins to improve your skin complexion.
You can also start applying some homemade face pack which gives you glowing and beautiful skin like homemade scrub, Haldi face pack, Multani Mitti powder.
Massage your face with aloe vera gel, raw milk and rose water, it clear dark sports, heal tanning and acne over time, good toner for dry skin.
Moisturize your skin from time to time.
To avoid junk food.
Start eating fruits and leafy green vegetables for glowing skin.
Practice some hairstyles like buns or Juda with stylish hair accessories, they are a more beautiful look on Karwa Chauth.
Applying sunscreen cream while you go out of the home.
Wear sunglasses while travelling.
Go to a salon for a hair spa and use protein packs at home.
Massage your hair with coconut oil.
Avoid leaving your makeup overnight on your face.
Use cleansing to removing your makeup.
Start These Things From Few Days Before Karwa Chauth to Look Beautiful
It is very important to decide your outfit with proper accessories too because after all, you want to look beautiful on this – DAY.
All other treatments like manicure, pedicure, waxing, body spa, bleach and facial.
Don't try anything new just follow what suits your skin like bleach or facial.
Go for nail arts before this day. Nails are actually nice to touch to the whole look.
Applying henna in your hands and feet.
Sleep on time to avoid dark circles and dullness.
Make sure you sleep well in the night leading up to Karwa Chauth.
If You Need Some Tips to Spruce Up Your Look for Karwa Chauth 2021, Read These
1. Beauty Regime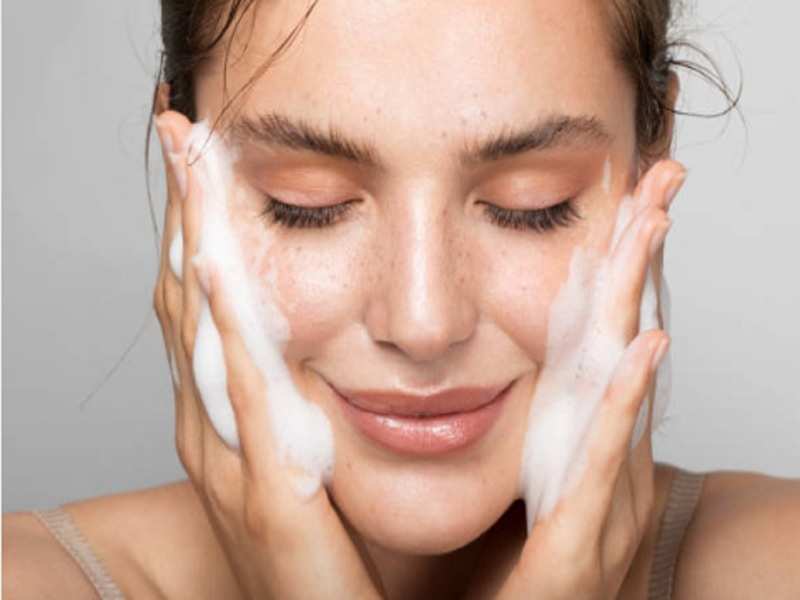 It is very important to betake to beauty treatments that are tried and tested by you. Make sure your skin is well moisturized throughout the day. Moisturizer will make sure your skin remains hydrated even under all that makeup. Get facials that suit your skin type, and make sure to get it done at least two days before Karwa Chauth to get the perfect glow. All other treatments like, pedicure, manicure and waxing should be done before you go for the apply Henna or the final makeup.
2. Prefer The Best Outfit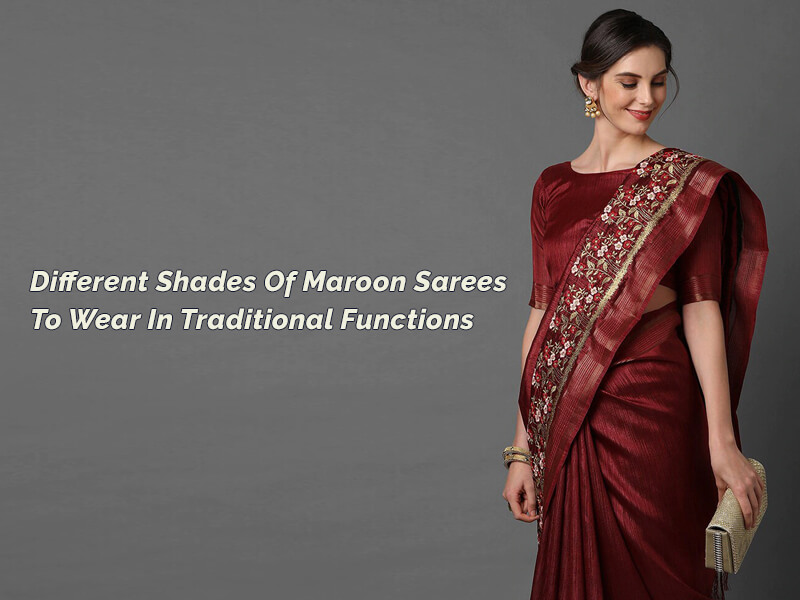 The most important and interesting part of the whole Karwa Chauth is to decide your outfit with proper accessories too. Karwa Chauth festival means is all about looking and feeling good. While the fast is taken care of by the right outfit. The traditional sarees give wonderful look on this auspicious day. Saree is the best outfit on this day. For women, who want to stay traditional yet modern, pick for an Indo-Western outfit like a dhoti saree.
3. Makeup
Every woman wants to look more beautiful than other women on this day. In such a situation, this Karwa Chauth 2021, if you also want to look gorgeous like a bridal makeup. Try natural makeup with glowing skin. If you have kept your makeup light on Karwa Chauth, then wear big earrings with it.
4. Use With Carefully
If you are using makeup or facials of a new company, then choose it very carefully. Cosmetic treatments, nail art, or new hair colour and style should be tired a few days before this special day.
Finally
Wear the red and maroon saree this Karwa Chauth 2021. You can experiment with few side decorative matching hairpins too short hair. And do not miss the mangal sutra, sindoor, bindi and bangles to complete your look.
FAQ
What should we not do on Karwa Chauth?
Women vrat Karwa Chauth should also not use needles, knife and scissors in the food preparation. Avoid seasoning your food too much.
Which colour should wear on Karwa Chauth?
The trendy colours like Red, Golden, Orange or Maroon. They give a gorgeous look.
Which colour should not wear on Karwa Chauth?
Black, Blue or Brown colours not wear while offering puja.
Can we wear green colour in Karwa Chauth?
The green colour will bring fresh energy and will bring luck and fulfilment for Virgos. Virgos should wear anything in green in Karwa Chauth.
Can we wear a black dress on Karwa Chauth?
Black colour is considered very inauspicious and it is said that married women should never wear black colour any festival especially on Karwa Chauth.
Can we wash our hair on Karwa Chauth?
Not allowed to wash her hair on Karwa Chauth.
Can you keep Karwa Chauth fast during periods?
There is absolutely no problem when it comes to observing fast even if you are period.
How do you break Karwa Chauth fast if the moon is not visible?
Only once you have seen the moon through a sieve and then the husband through the same sieve, you can not break the fast, as per rules.
Which God is worshipped on Karwa Chauth?
Goddess Parvati is extensively worshipped on this day.
What do you give your mother-in-law for Karwa Chauth?
A gift is given to a mother-in-law on Karwa Chauth like a saree, bags, earrings, bangles, watch and necklace.
Can we drink water in Karwa Chauth?
Do not drink water during Karwa Chauth.
How can I break my Karwa Chauth fast?
These foods include while breaking your fast Almonds, Fresh juice, Fruits, Coconut oil, Leafy vegetables and Lemon water.
What if you can't see the moon on Karwa Chauth?
If the moon is not seen, you should worship in the auspicious time in the same method as it is done when the moon is visible.
Can husband fast on Karwa Chauth?
Some men fast on a Karwa Chauth. Although the popular tradition involves married women fasting through the day and praying for the good health and longevity of their husbands, the celebration of this festival has several other layers to it.