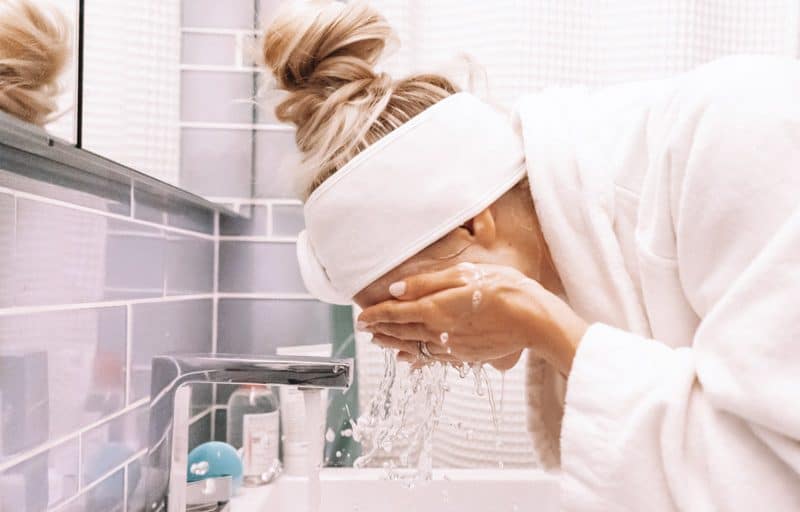 How to Wash Your Face The Right Way?
I know you guys are wondering if you really need a tutorial on how to Wash Your Face. But think about it, a few years back, there were no special Face Washes for men. Now, we have some great face washes for men in India and as you all know, the collection of women's Face wash has become so vast.

With so many face washes for you to choose from, don't you think it is important for you to know how to use it?

Here are 10 face washing rules to follow:

1. If you have any makeup on, first remove it all. Applying face wash directly on makeup will only mix the makeup with the face wash and it won't clean your face properly.

2. It is very vital that you use a face wash that is mild and does not contain any alcohol. Alcohol can be very harmful to the upper layer of your skin a.k.a the epidermis.

3. Apply a little bit of cleanser on your face and neck with your fingertips. Taking a lot may make you feel like it'll clean your skin better but the truth is that it'll only dry your skin.

4. Only use your fingers to wash your face. Anything else like a washcloth, scrub, or a sponge can irritate your skin.

5. After washing your face, just splash some lukewarm water on your face and avoid rubbing the water off your face.

6. After washing, just pat your face dry. For this, do not use your standard turkey towel. It may irritate your skin. Just gently pat your face with a soft napkin, preferably absorbable cotton.

7. It is always advisable to use just one exclusive hand towel for your face and not use that for anything else. You can also get a box of premium tissues and use them instead. This is better if your skin is extremely sensitive and you break out very easily. Otherwise, just a special face towel will do!

8. It is enough if you wash your face twice a day. You should also make sure you wash your face, at least without face wash if you have sweat a lot. Washing your wash too many times could dry your face, causing excess sebum production which causes breakouts.

9. If you are in the habit of using face scrubs, only use them once or twice a week. Using face scrubs daily can be too harsh for your skin.
Pro tip: Using a face scrub to exfoliate your face before applying makeup on a special day can make your face look brighter!

10. Always apply moisturizer after you have washed your face. It will help restore the moisture balance on your face.

And always remember to wash your neck as well every time you wash your face!