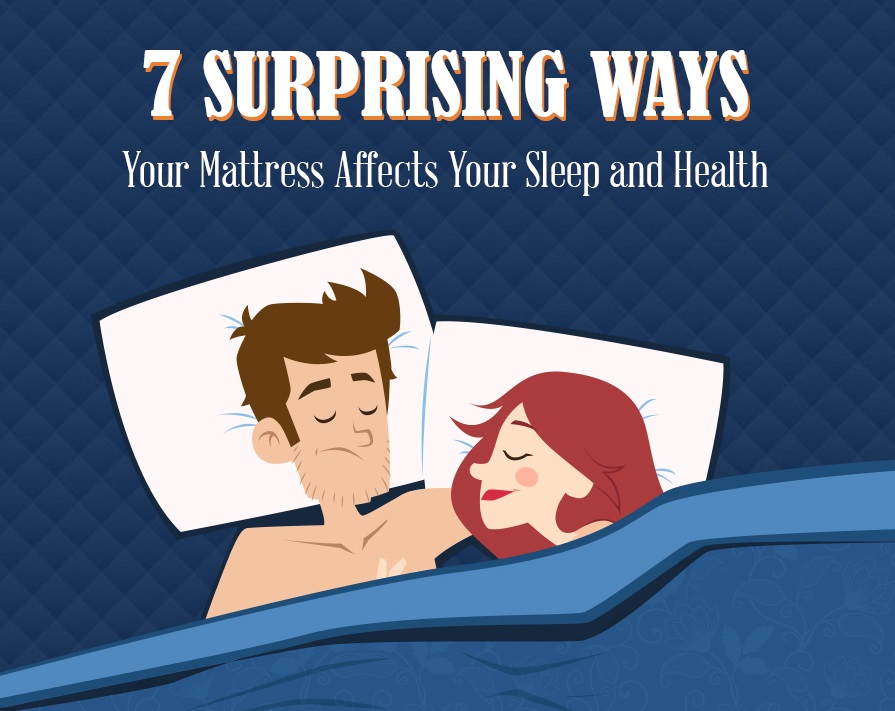 Infographic: 7 Surprising Ways Your Mattress Affects Your Sleep and Health
There are three components to a healthy life: Sleep, Diet, and Exercise. One of the major culprits of poor sleep is your mattress, When you get poor sleep, its more difficult to exercise and a vicious cycle commences.
Here are 7 ways your mattress affects your sleep and health….

Read here-
https://www.orthomattress.com/7-surprising-ways-mattress-affects-sleep-health