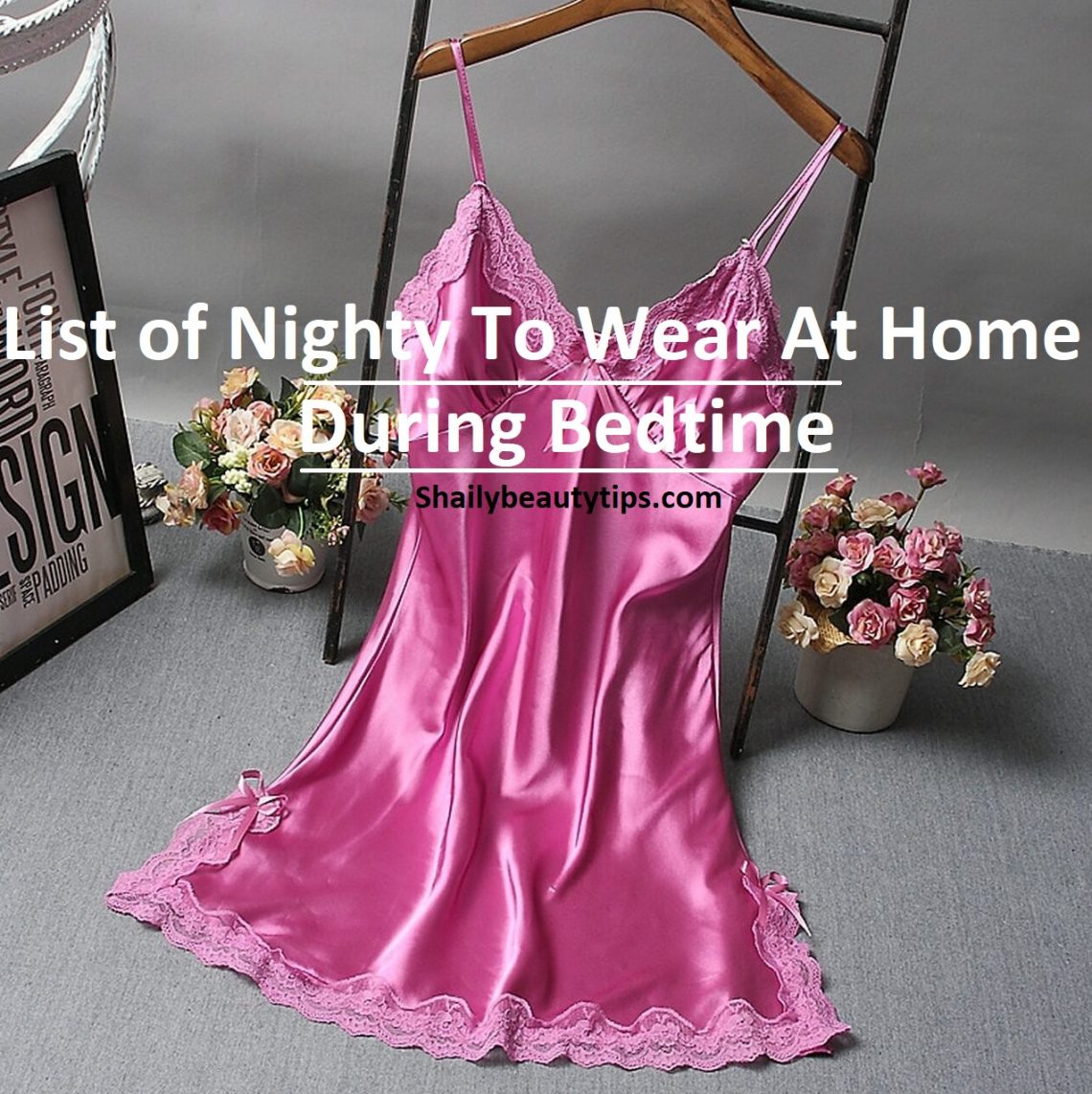 List of Nighty To Wear At Home During Bedtime
No matter how many styles come and go these old school nighties are all-time favourites for women of all ages. This airy garment makes sure that you sleep peacefully all night long.
Nighties are overloaded with cuteness and we are pretty sure that you will fall in love with them and buy more than just one piece. The best thing about nighties is that it will go well with everybody type and these airy garments are super comfy and you can literally wear them all day and night long.
Few Things to Keep in Mind Before Buying a Nighty:

1. Fabric and Fit:
The first and foremost thing that you need to check is fabric. If you want to get a buttery smooth and soft feel, pick satin. On the other hand, if you like your nighty to be breathable, choose cotton or plush modal fabric. These fabrics keep you comfortable and cosy all night long. Also, make sure that you check your size before buying one. Make sure to get the right ones because you can definitely not sleep comfortably if you get the wrong ones.
2. Weather:
The second important thing is the weather. In summer, pick short nightdresses that are crafted with premium cotton fabrics or fabrics that are blended with cotton. And in winters, you should go for heavier fabrics, like satin, twill or velour.
3. Mood:
Most women don't pay attention to this, but your mood also plays an important role and has a significant impact on your choice. For instance, if you're on honeymoon, you should choose nightwear that has lace detailings like babydolls. Similarly, if you are going to a slumber party or hosting a slumber party with your girls, comfy short styles will just be the right option.
1. Clovia: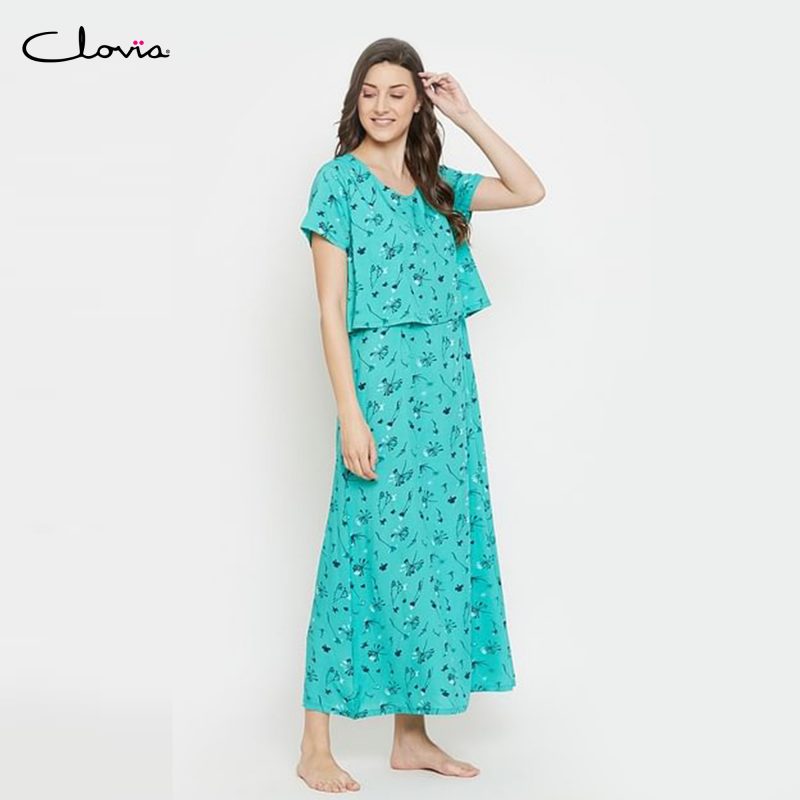 Clovia has a wide range of pretty styles for women of all ages, such as short nighties, long nighties, nightdresses and babydoll dresses with robes. The entire range of women's nighties has pretty colours, trendy prints, and beautiful styles. They not only keep you comfortable but are also stylish at the same time as they are crafted with soft and rich fabrics, like cotton, satin & lace. From short and cute nightdresses to modish and modest nighties, you are sure to find all women's nightdresses online under one site in sizes ranging between S to XXL. Shop your favourites today at unbelievable prices
2. Marks & Spencer:
Slip into these beautiful Marks and Spencer's most loved collections of nighties for good and cosy night sleep. Our cotton, satin, fleece with lace fabric are the ultimate gateway to comfort, luxury, and maximum style quotient. Ranged from long to short lengths and an array of patterns, pretty colours, you're sure to find a nightdress to suit your taste and mood.
These are two sites that provide the best nighties. Remember to keep the above-mentioned points before buying one. While M&S feels a Lil heavy on the pockets. Clovia has an amazing collection of nighty with pretty prints and gorgeous colours.