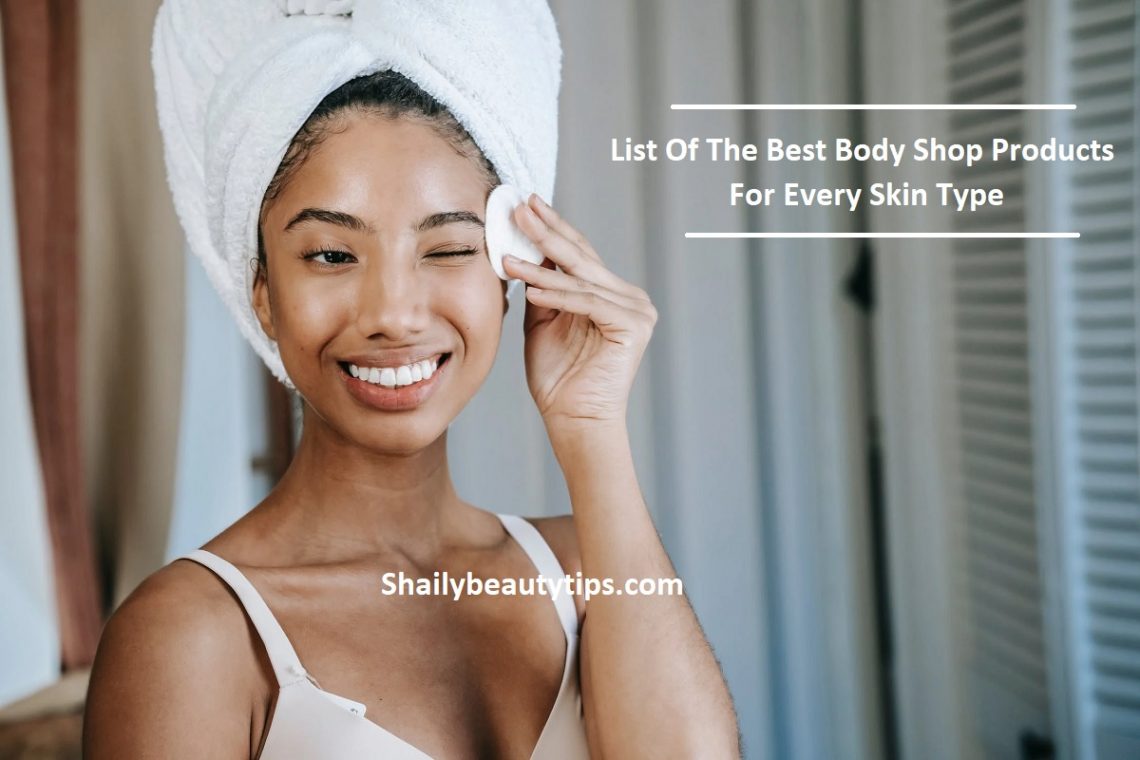 List Of The Best Body Shop Products For Every Skin Type
The Body Shop is that one brand that has carved its place in everybody's personal care routine somewhere or the other, for good. While the brand gained popularity for its indulgent bath & body best-sellers, it has gradually slipped into serving skincare and haircare favourites for targeted problems too. While the brand always had these categories, ranges other than shower gels and body butter caught the consumers' attention not long ago. Did you know that The Body Shop has a fragrance category too? I can easily count up to 5 The Body Shop products that rule my personal care drawer.
I'm pretty sure your personal care stash has at least one product from the brand you cannot move on from. But wait, is it the ultimate best buy from the rager? Let's find out! Listed below are the best The Body Shop products, one for every skin type. Yup, no matter what your skin issue is, you'll find a magical formula here for you.
10 Products You Need To Bag
1. Acne-Prone Skin:
Tea Tree Skin Clearing Foaming Cleanser. This cleanser right here is the holy grail when it comes to acne-prone skin. It is composed of tea tree oil from the foothills of Mount Kenya. It is a foaming face wash that helps keep acne and oily skin in check.

2. Sensitive Skin:
Camomile Gentle Eye Makeup Remover Sensitive skin deals with a lot of problems already, and skincare shouldn't have to be one of them. This gentle eye makeup remover is exactly what you need to remove your makeup every day without having thing stinging feeling in your eyes or around your eye area. It is formulated with chamomile extracts to soothe irritated and sensitized skin like a pro.

3. Blemished Skin:
Vitamin C Skin Boost you don't need to be skincare savvy to know that Vitamin C is ruling the skincare industry. It is the ultimate skincare ingredient that helps boost the skin's radiance factor and lends it a radiant glow from within. This Vitamin C Boost by The Body Shop is the best buy for troubled, dull, and grumpy skin. It helps in visibly evening the skin tone while fading the effects of blemishes and dark spots. 

4. Textured Skin:
Chinese Ginseng and Rice Clarifying Polishing Mask take your exfoliation game to the next level with this clarifying mask. It is inspired by ancient Chinese traditions of skincare and is made with Ginseng extract, sesame seed oil, and rice extract. Its creamy formulation gently exfoliates the skin to uncover bright and healthy skin with improved tone and texture.

5. Pigmented Skin:
Drops of Light™ Pure Healthy Brightening Eye Cream Formulated with skin-brightening red algae extract and Vitamin C, this eye cream is a life saver for you if you suffer from dark under-eye areas or hyperpigmentation around your eye area. Its cooling applicator helps in easy application and massages the eye contour for a fresher, healthier glow.

6. Dehydrated Skin:
Vitamin E Night Cream Night-time skincare is highly underrated. Try this magical number for dehydrated skin and you will understand the difference a night-time skincare routine will make for you. It has a quick-absorbing formula that instantly hydrates the skin and protects it with intense moisturization. Bonus? It doesn't leave a greasy residue on the skin either! Perfect for the dry skin type, this night cream can basically be used by all skin types.

7. Dry Skin:
Oils of Life Intensely Revitalizing Cream is a rich formula that deeply nourishes the skin and replenishes its moisture levels. The Oils of Life Intensely Revitalizing Cream effortlessly gets absorb into the skin while providing a coat of moisture that feels like a warm hug to the skin.
8. Oily Skin:
Body Yogurt British Rose while we love the whole range of body yogurts from The Body Shop, the British Rose variant holds a special place in our hearts (and in our personal care stash). Its intensely hydrating properties deeply nourish damaged skin and provide it with 48 hours of moisture. It is also extremely lightweight and gets absorb into the skin quickly, avoiding that weird greasy, sticky feeling on the skin.

9. Under-Nourished Skin:
Mango Body Butter If your body skin is one to gets dry and itchy when the temperature drops, it's a sign that your skin is probably undernourish. And if that's the case, this body butter can be your best friend. Yup, it's just that good!

10. Dull Skin:
Drops of Light Pure Resurfacing Liquid Peel. This is a revolutionary skincare formula that will transform dull skin by infusing freshness and life into it. It is a blend of brightening algae extracts and Vitamin C that offer a gentle skin-peeling effect to reveal bright and beautiful skin. This liquid peel also promotes faster skin cell regeneration, leading to reduced blemish marks, dark spots, and pigmentation.
Which product from The Body Shop is your all-time favourite? Did you find it in this list? And if not, it's high time you add these bangers to your shopping cart and find out why these Body Shop Products are best-sellers. The Body Shop is extensively known for its amazing price points for an overwhelming range of options. Try them all out and discover hidden gems for yourself!
Read Also –7 Skincare Mistakes To Avoid In Your 20s