Make Skin Brighter With The Goodness Of Lavender & Tea Tree Essential Oil
You do so much for your skin to make it healthy and brighter. From going to the parlour to buying that expensive face cream, you don't leave any stone unturned. Every time you open a bottle of face cream, you are excited to see how it works. But sadly, it never works the way you want. Why don't the average drugstore creams work on your skin? That's because they don't have the main ingredient that your skin needs. And that ingredient is an essential oil.
Essential oils are powerful and pure plant extracts that are derived from plant parts like seeds, leaves, and flowers. These plant parts have potent organic compounds that can alleviate skin problems and restore your skin to its former glory.
Tea tree and lavender are famous essential oils. Here's what makes these essential oils so good for your skin.
Power of Tea Tree Oil_Essential Oil
All essential oils are aromatic and volatile. So, when you open a bottle of tea tree oil and get a good whiff of fragrance, you know that it's pure. Tea tree oil is known for it is germ-killing properties. It has the organic compound terpinen-4-ol that gives it antibacterial and antifungal properties. You can buy 100% pure and natural oil that improves skin appearance.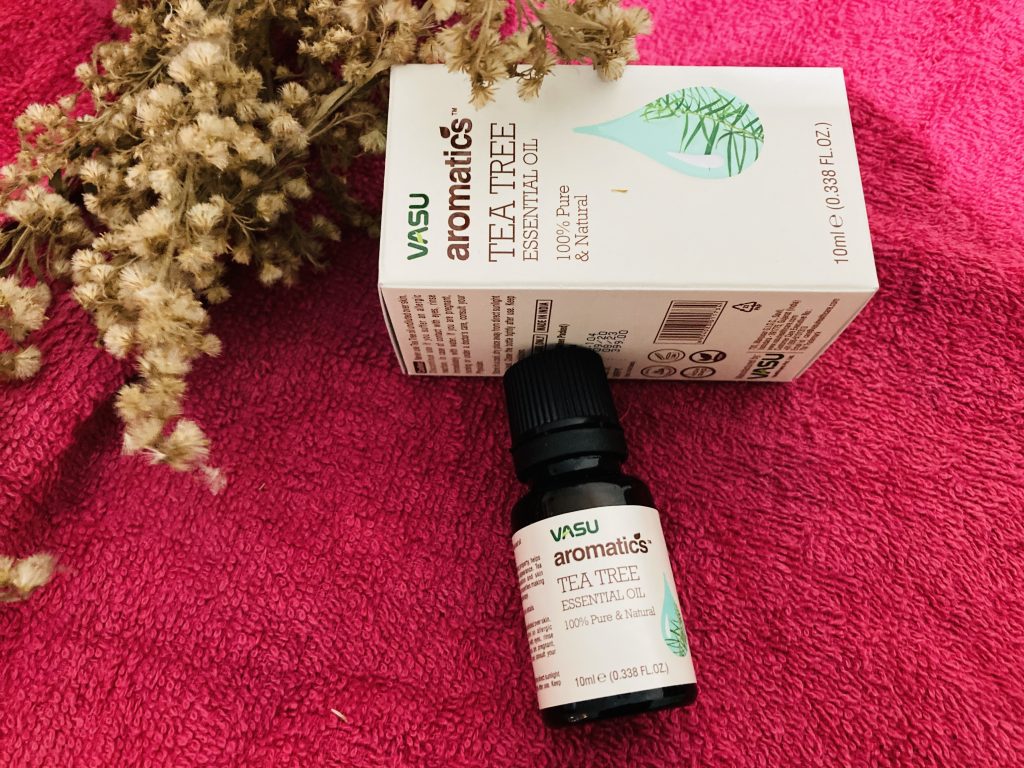 Tea tree oil is also known to reduce skin inflammation and dryness. The terpinen helps fight pimple-causing germs to make your skin clear and healthy. Bacterial and fungal infections are the major reasons for acne, pimples, and clogged pores. You can buy neat oil or 100% undiluted oil and then mix it with water before using. Mix tea tree oil with a carrier oil like coconut and apply it on your face. After a few days of using, you will notice that your skin is more glowing and has lesser blemishes. You can even use tea tree oil on your scalp as it reduces dandruff.
You can buy it from Amazon and Vasu Stores
Amazon: https://amzn.to/3gHDdVP
Vasu Stores: https://bit.ly/33GCKQ6
Lavender Aromatic Essential Oil
Lavender is a fragrant and delicate flower that has been in use for centuries. The essential oil from lavender is extracted through modern steam distillation methods so that you get 100% pure and natural oil. Lavender has antibacterial, antiseptic, and antifungal properties. It is also a very powerful aromatherapy ingredient. You should be very careful before buying lavender essential oil as the market is filled with fake products. If you want pure undiluted lavender oil.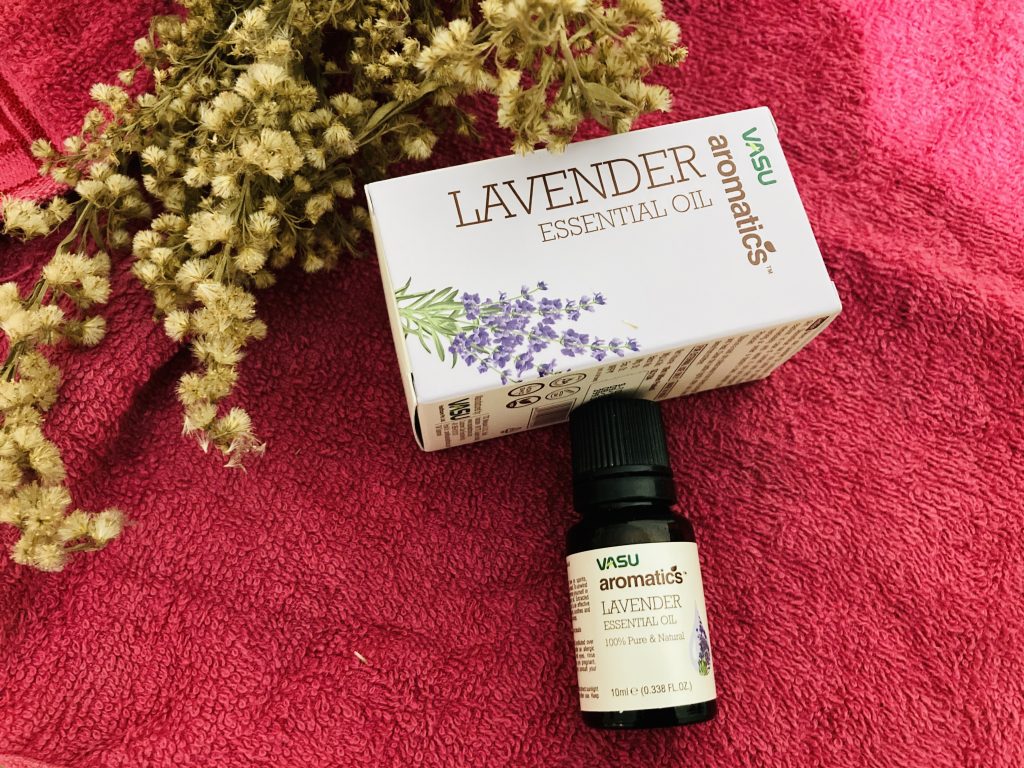 you can buy it from Amazon and Vasu Stores
Amazon:https://amzn.to/2Px2iqy
Vasu Stores: https://bit.ly/2PAd7Ir
The main benefits of this lavender oil are:
It helps to lighten skin and is an effective stress reliever.You can use it for aromatherapy to relax mind, promote sleep, and relieve headache. 
The lavender oil is made in India from the finest lavender flowers.
The manufacturers have 40 years of experience in distilling essential oils and their products are available in 40+ countries. 
Essential oils are gems of skincare that you shouldn't miss. Instead of using face products laden with harmful chemicals, use these essential oils to keep your skin healthy and pure.