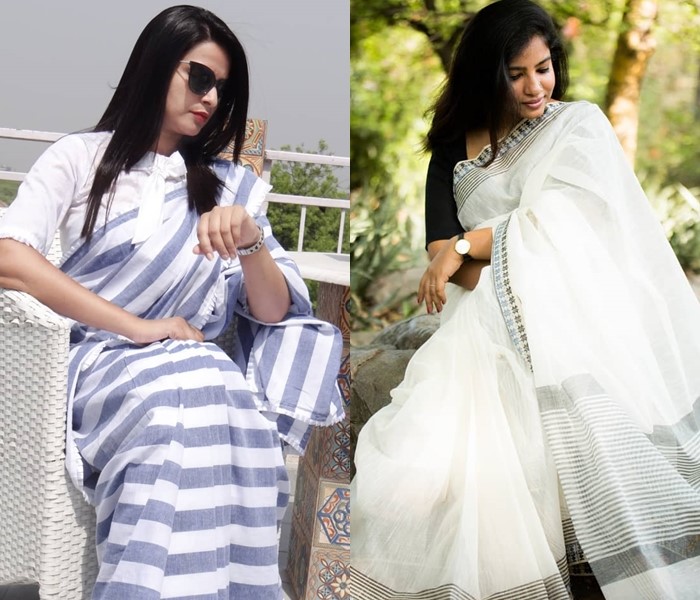 Saree-The Incredible Fashion Of Summer
Fashion in India is flourishing on a larger platform. We are moving away from overall type or modern wear or styles, but The Saree is a symbol of the Indian style. No matter how much we move from Indian culture to western influences, the traditional clothes in India, which is still is certain, is SAREE.
Every Indian woman's wardrobe will still have a special place for a saree. As we all know in India, the most attractive thing is the saree that everyone loves. In India, traditional cloth Saree is worn by every Indian girl once in their life, and Without a saree, Indian fashion is incomplete.
An Indian girl can never deny for saree because of its beauty
It doesn't matter which season is going on. Indian girl is in love with saree. The saree is not just a dress with a fabric long enough to cover. You are wrapped in its warmth – it is also an everlasting love, a gift of time with no expiration date passed down through centuries or given as a gesture of love to the women in your life.
Summers are sweltering and sticky, so in summer, we like to wear simple, light, or comfortable clothes because the day in summer is full of humidity and warmness. On. These days everyone loves to carry simple garments. We can see so many types of saree in the market that we can carry easily in the summer season.
So let's know about some summer saree collections.
Types of Sarees For Summer Season
Staying cool in the summer is necessary for some reasons, including fitness, style, and comfort. Breathable fabrics allow the most air to pass in. Cotton, linen, silk, sheer, and other natural and artificial saree fabric designs include cotton, linen, silk, and sheer. These light fabrics will make a difference in your day-to-day life. When buying sarees, use natural fabrics, such as those described above, and avoid synthetic materials, nylon, and polyester.
So now is the time to revive your wardrobe with thin, airy sarees such as cotton, khadi, Linen, Chiffon, Chambray, Chanderi, Sheer, Silk, and Kota.
Cotton Saree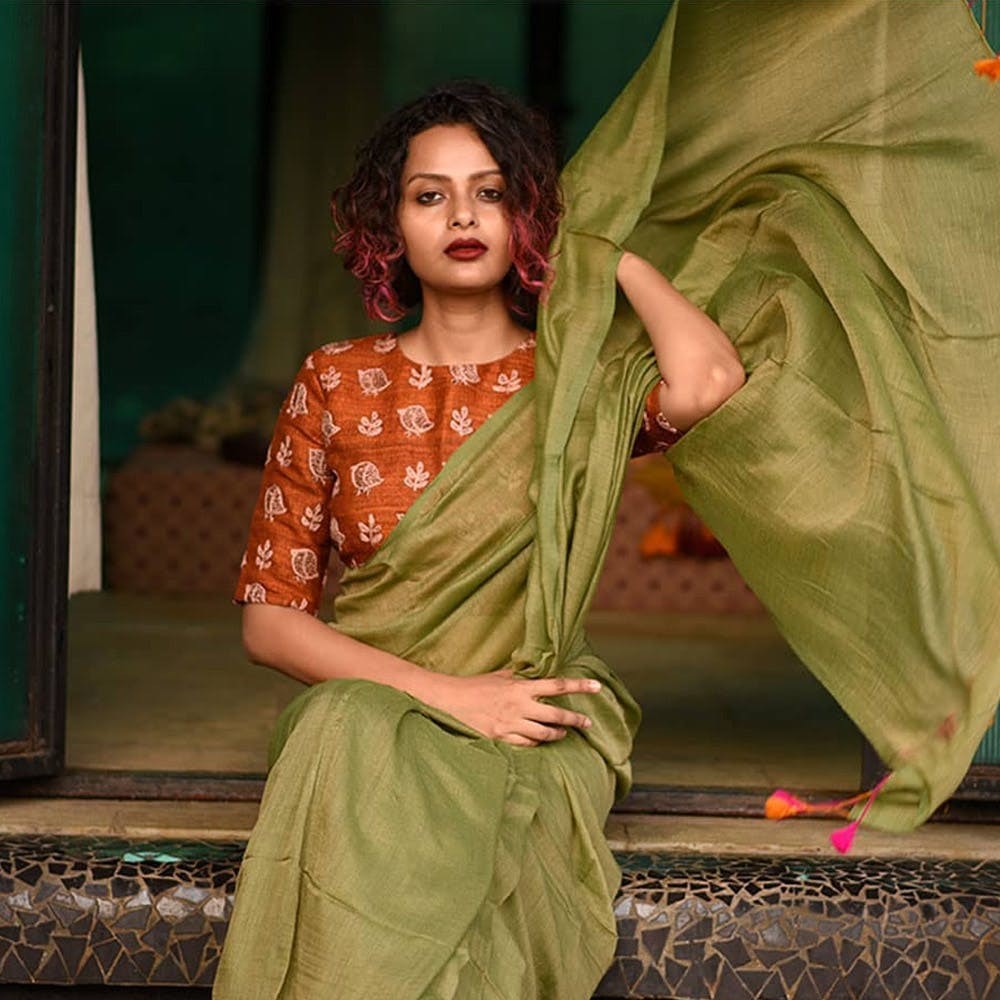 The fabric of the Cotton saree is one of the most popular natural fabrics that are breathable—a cloth made from the fibrous balls found in the cotton plant. When the temperature rises, cotton sarees are a go-to choice. Cotton sarees always add an impression of flawless beauty to every woman's appearance.
Cotton is the most common summer fabric. This natural and lightweight fabric is ideal for summer garments such as sarees. It has become one of the most widely used and flexible fabrics all over the world. The reason that it is breathable is due to the fabric's tiny holes. This allows them to absorb and remove sweat easily. Cotton fabrics allow air to flow through the fibers and keep the body cool by moisture absorption.
Cotton's flexible that can consume all types of dye. Cotton is a versatile cloth that can use for a variety of purposes. Crisp cotton sarees in white and pastel shades are available to keep you comfortable and fashionable this summer.
Explore Jaipur, Rajasthan if you're looking for cotton sarees. They have an excellent selection.
Khadi Saree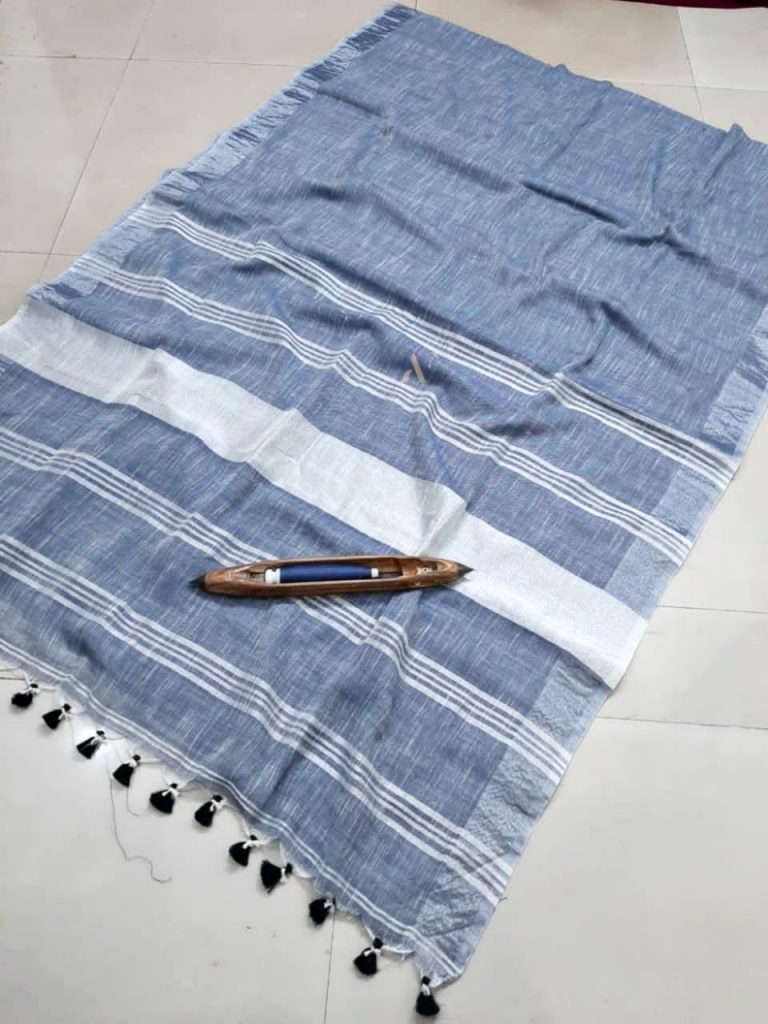 Khaddar is another name for it. Khadi fabric has a unique feature that keeps you cool in the summer and warm, and in the winter, season this is one of the best fabrics. Adding khadi sarees to your wardrobe can be a great idea.
Khadi is a hand-woven cloth with a unique weave made from handspun thread. It provides maximum comfort by allowing the fabric to breathe. This is the perfect cloth for keeping cool in the summer. Khadi kurtas are the most common, but khadi sarees can also be added to your summer wardrobe. Obtain the fabric from Khadi Bhandar shops and get it, stylist, to make easy separates for the best khadi purchase. Indian artists put a lot of effort into khadi creations
Linen Saree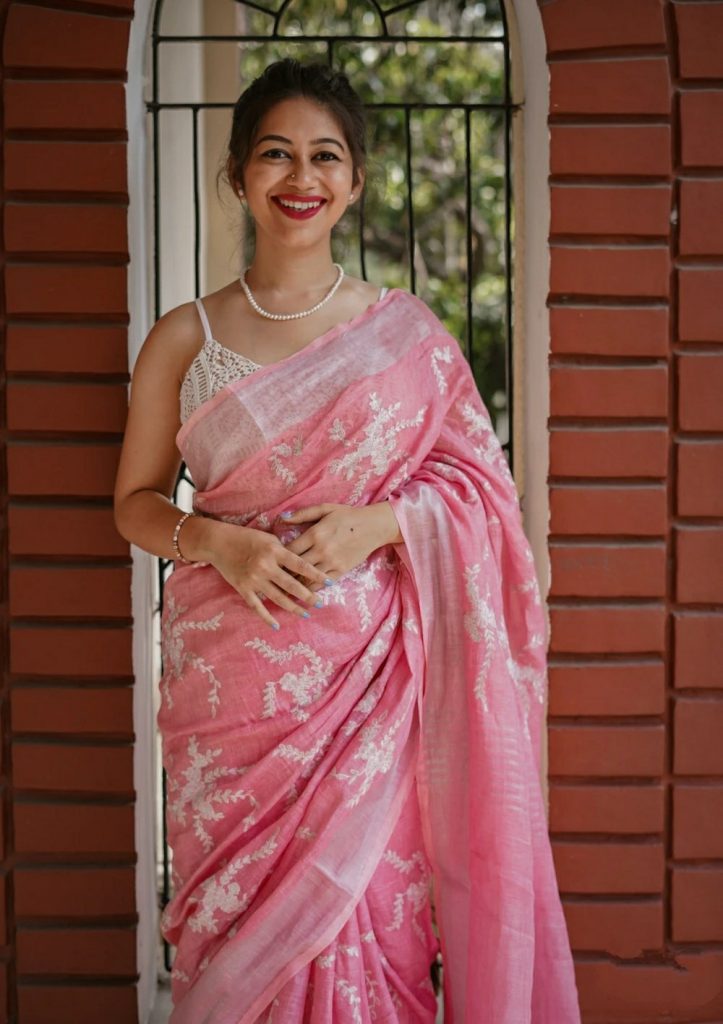 Natural cloth of Linen saree made from flax fibers Because of the lack of fiber elasticity, this plant needs special attention during its growing stage. Cotton is a less costly cloth than linen. It's said to be one of the world's oldest fabrics Because of its breathability and longevity, linen is now a standard saree fabric in India.
In contrast to cotton, the cloth is two or three times thicker and has a superior heat conductor. This is the most breathable material on the market. It's also incredibly light and simple to clean. Summertime is ideal for linen sarees.
Chambray Saree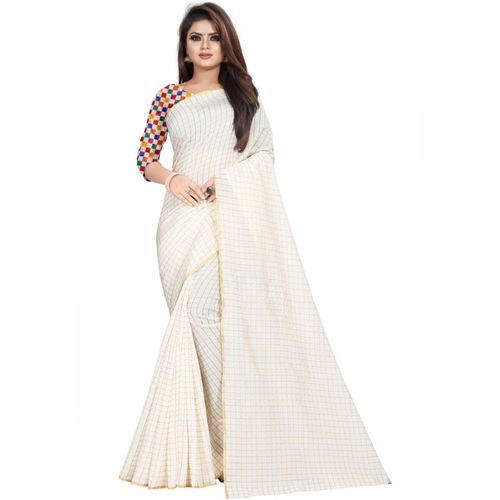 This saree is a summer favorite that looks like a dream, tastes like heaven, and can seamlessly move from spring to summer. In contrast to heavy fabrics, this is the ideal summertime fabric for sarees. There is an explanation why you should have this crisp fabric in your wardrobe. Because of its fabric appearance, it is perhaps a standard saree fabric option in the summer. But this fabric doesn't end there. The woven cloth is breathable and lightweight.
Consider chambray sarees as the best summer sarees and classics, so if you're looking for fast, breezy saris. This lightweight fabric is ideal for hot summer days. If you're aiming for an all-white, colorful, or neutral tone, designer and the traditional soft tone looks great with summer sarees. Put on a sparkly necklace or shiny sandals to dress up your sarees for a night out on the town. Wearing chambray saris with heels may also be dressed down. When you're out shopping for chambray saris, keep in mind that there are some fantastic pieces available.
Chiffon Saree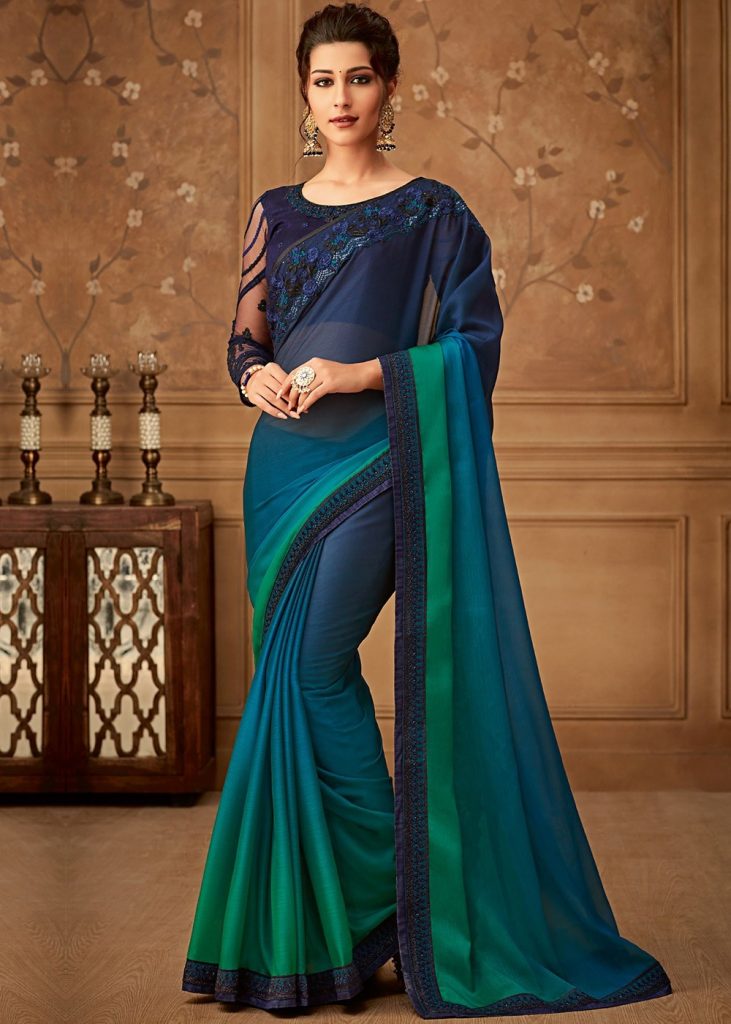 This Saree is a thin, airy, and transparent fabric that is suitable for hot summer days. The fibers in this cloth are finely twisted and made up of great threads. One of the most common items made from this fabric is a chiffon saree. The beauty of a well-made chiffon saree's drape is unmatched. The material has become synonymous with summer wear as it has grown in popularity in recent years. Therefore, a chiffon saree is much more straightforward to manage than cotton, silk, or other conventional fabrics. The pleats are simple to collect and do not require pressing to achieve a proper fit. Gathering and tucking the pleats is easy. Furthermore, the pallu or drape over the back looks stylish when pinned up as it does when left to fall over the shoulder.
Chanderi Saree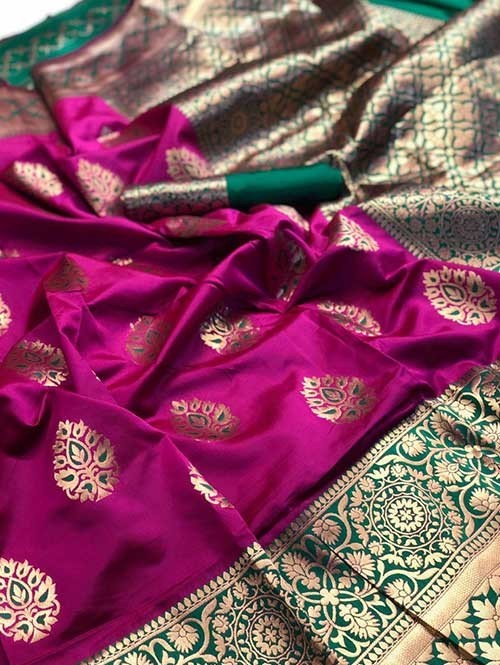 These Chanderi silk sarees are made entirely of cotton and silk. The shimmering texture of chanderi cloth is achieved by weaving silk and golden zari into traditional cotton yarn. These lovely silk sarees were produced by conventional weavers and embellished with zari work. You can quickly refresh your wardrobe with these royal-looking sarees 0nline or from the market.
Sheer Saree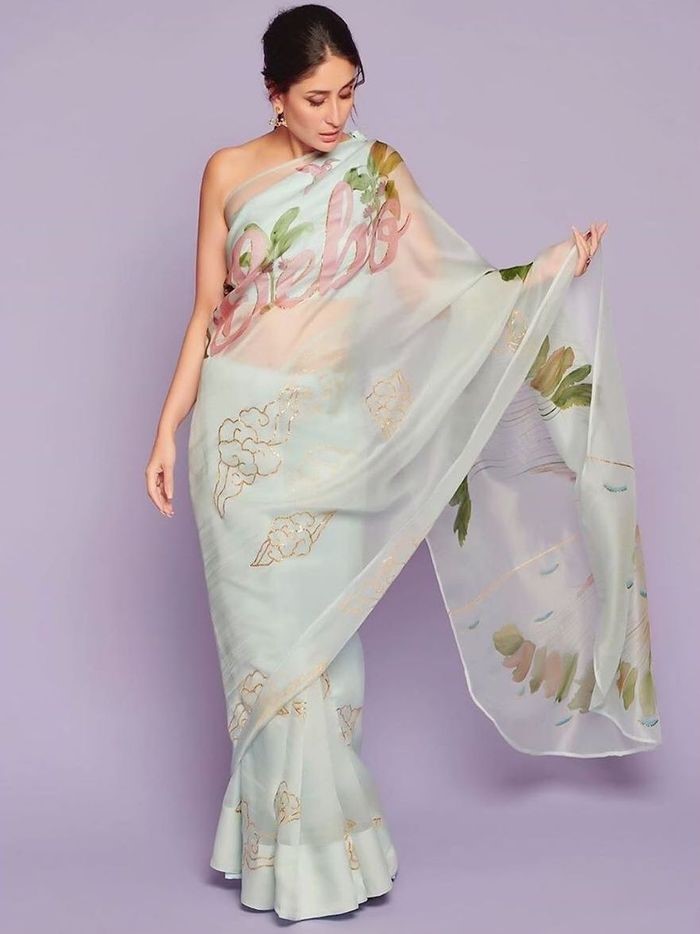 This Sheer is currently one of the most common SUMMER SAREE fabrics for summer. The British brought the cloth to India, where they made their way to the United States. Sheer is an all-cotton product with Urdu and Hindi as its name. Unlike most thick fabrics, this fabric does not cling to you in the summer. Its tight ties to cotton are enough of an excuse to make it a summer favorite. Tulle, lightweight crochets, and lace are all available in sheer designs for a perfect summer fashion. Indian artists adore sheer fabrics as well. They say it gives Indian clothes more womanhood and elegance. Sheer has been a part of the Indian Fashion Week seasons for many years and has grown over time.
During the season, you can go for a sheer Indian wear panel. You'll want to find a balance between traditional and sheer elements. Sheer sleeves or sheets, for example, are a decent attempt and combination.
Silk Saree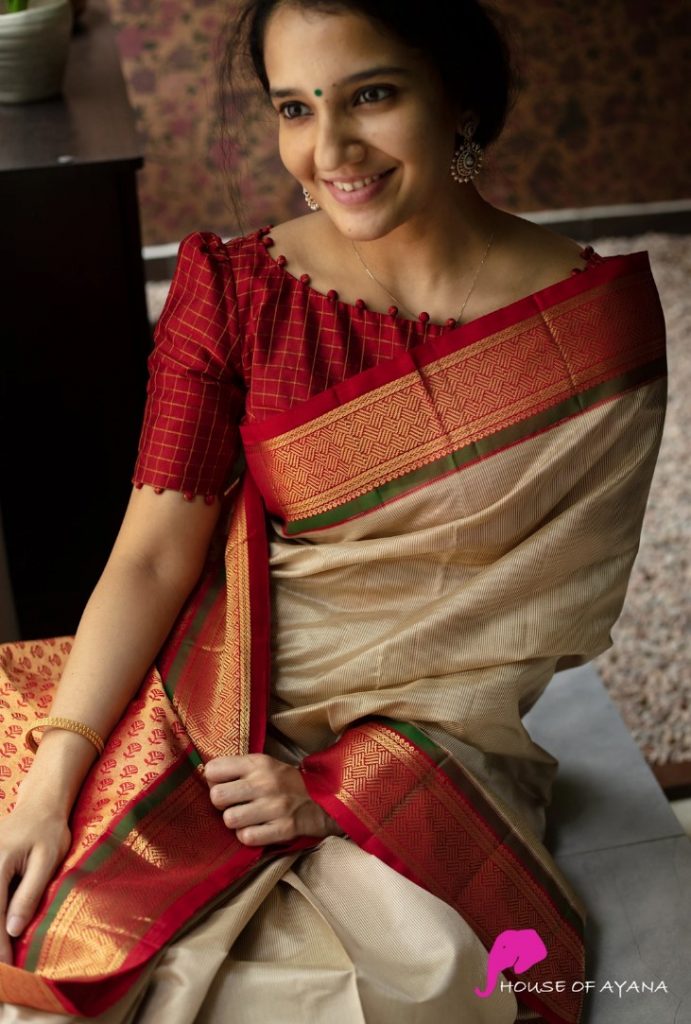 Summer sarees are the finest made of silk. It has hypoallergenic properties as well as a natural protein structure that allows for fast breathing. Silk is often thought to be a climate cloth because of its ability to regulate temperature. The fabric also absorbs moisture, allowing your skin to relax, and is appropriate for all summer occasions. Silk saris and blouses in bright colors are available.
For the summer, silk sarees are the preferred fabric. These sarees are perfect for dealing with the sweltering heat of India's most extended season.
Silk has a beautiful range of saree patterns. Online shopping website has a large selection of silk sarees.
Tussar or Kota Saree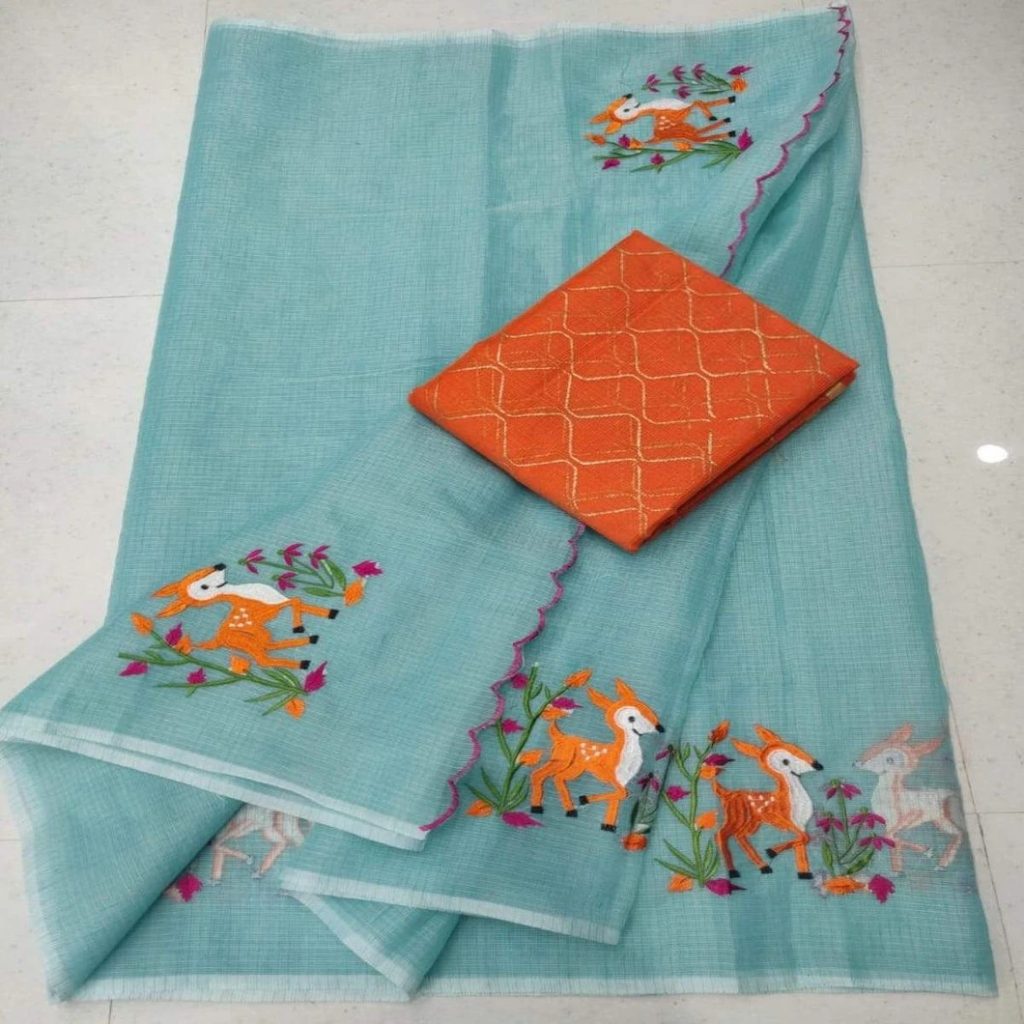 The lightweight silk saree can be worn for festival occasions and parties throughout the summer. In reality, this was the most famous saree in India's fashion world last year. Tussar silk sarees come in a variety of styles, including gicha, katki, bhagalpuri, bishnupuri, and others. Tussar banarasis, which are both multicultural and beautiful, are also on the market these days.
Georgette Sare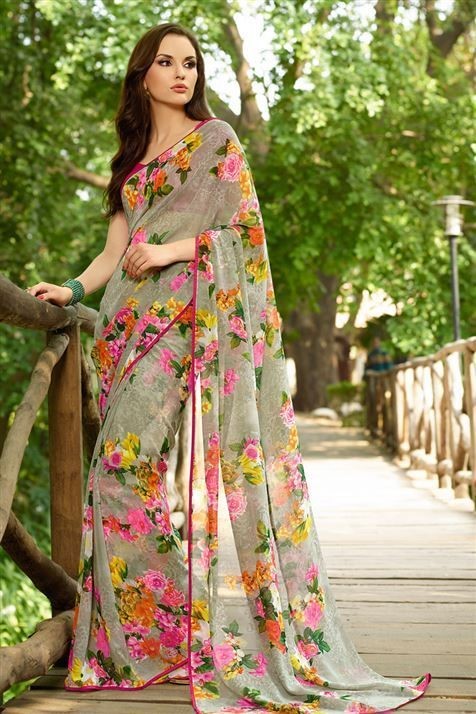 A saree made of georgette is a specific piece that shows elegance. The exclusive georgette sari blouse is primarily a seasonal or party dress. These sarees have a variety of colors. Zardosi or embroidery work will enhance the look of georgette saris. Georgette's saree range is a hidden gem.
The georgette saree, which is soft and shimmering, is a common women's dress. In pure georgette, the stitches and delicate quality are second to none. Georgette's elegant drape is a fine match for traditional Indian designs and patterns. Georgette is a lightweight knit silk cloth of crepe thread. A dazzling lightweight fabric with a crepe base, usually made of silk or synthetic fibers such as polyester.
Evergreen Printed Sarees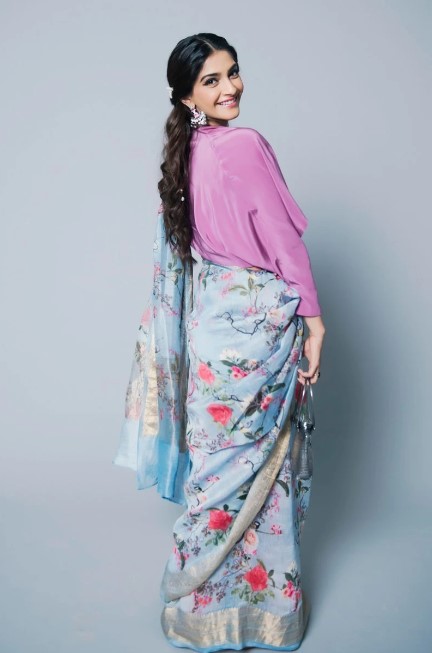 If you want light and breezy sarees, go for lightweight printed sarees. Designer sarees with flowy and flowing prints are super chic and easy to wear. These flirty sarees are great for any day, from day to night. Lightweight printed georgette sarees are ideal for working women who choose comfort over style while getting ready for work. You should also wear them to an evening party because of the exclusive drapes and designs. Designers are enamored of prints, as shown by their saree inspirations and creations. Because of their light appearance and feel, these sarees are a must-have for summer.