Take The MyGlamm Survey And Get FREE Lipstick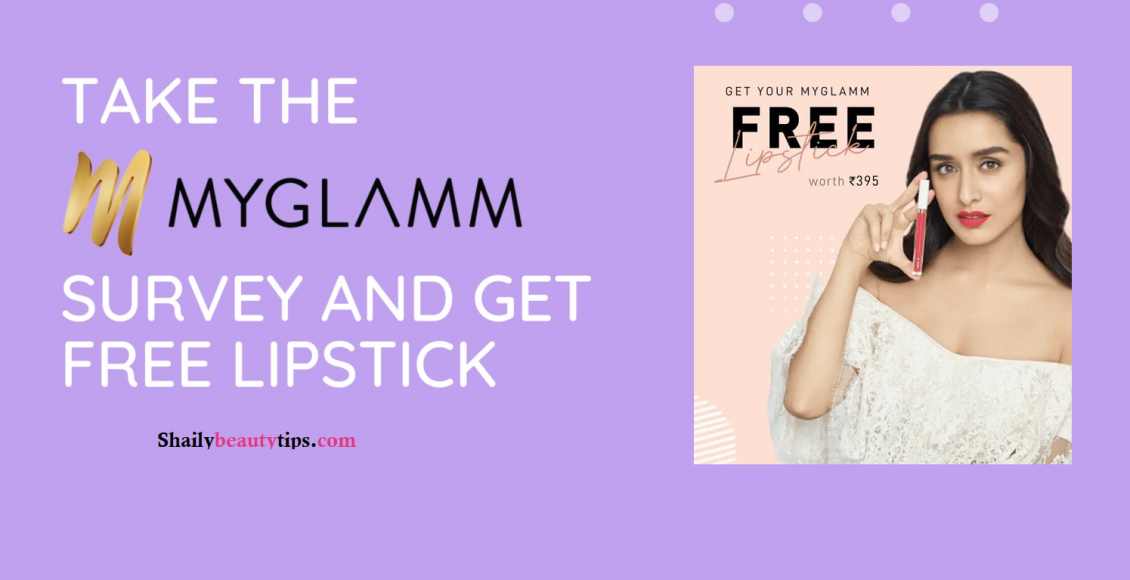 People have been going absolutely crazy since MyGlamm introduce its MyGlamm Survey, which gives participants the opportunity to win a free MyGlamm lipstick. And why shouldn't they? It's a free MyGlamm lipstick! And it's not just lipstick. As you progress through the levels, you'll unlock a whole bunch of other free makeup as well. MyGlamm Products have been on my list of favorites for as long as I can remember, and I have been using them since they were first introduced in India.
On my blog, you can already find reviews of some of my most beloved MyGlamm products, although those reviews are from two years ago. Since then, a great number of new MyGlamm Products have been introduce, and a great number of new product categories have also been added. Seeing the success of your favorite brand is a really satisfying experience. In point of fact, I am currently painting my nails with MyGlamm Nail Enamel in the color "Maui"!
What is MyGlamm
It is a cosmetics company that manufactures a variety of beauty goods for ladies including lipstick, eyeliners, mascaras, and kajal. Some of the other products include lip gloss and nail polish. The MyGlamm brand is a new company that is now making its products available through numerous e-commerce websites including Flipkart, Amazon, and others in order to be able to reach the greatest number of people possible with its cutting-edge product offerings. Myglamm creates cosmetics comprised of 100 percent natural materials. The products under this name are distribute all over the world.
What is MyGlamm Survey?
It is a quiz about what you would like to see in your beauty products, whether it be the ingredients, the colors, or the formulation. MyGlamm will collaborate with you to develop customized beauty products using the answers you supply. Over the years, I've bought makeup from a variety of manufacturers. Which is why we can say with complete certainty that the goods sold by MyGlamm are both of high quality and reasonable price. You can participate in the MyGlamm survey in your spare time and from the convenience of your own home to earn high-quality beauty-related things in exchange for your participation.
Advantages of Survey Products
There are a lot of upsides to getting things for free. To begin, you can receive them for free by simply taking part in the surveys that are on offer. Thus, providing the manufacturer with your feedback regarding the things that you have in use. In addition to that, you can evaluate the quality of the products that MyGlamm survey-free lipstick offers by purchasing trial sizes of those products.
Learn about the many other advantages that are in offering by reading the points that are provide below.
You do not have to pay for them.
You are allowed to make use of them prior to the trial.
Pay only the shipment fees 
MyGlamm Free Lipstick Survey Link To Order
It is quite simple to receive free products by taking the MyGlamm survey. And following the direct link that we have provided. Which has been professionally curated to ensure success one hundred percent of the time.
Here is the link- myglamm.in
Use Coupon Code- SHIV247024 
So go ahead, take your MyGlamm Lipstick Survey and enjoy your FREE Lipstick.