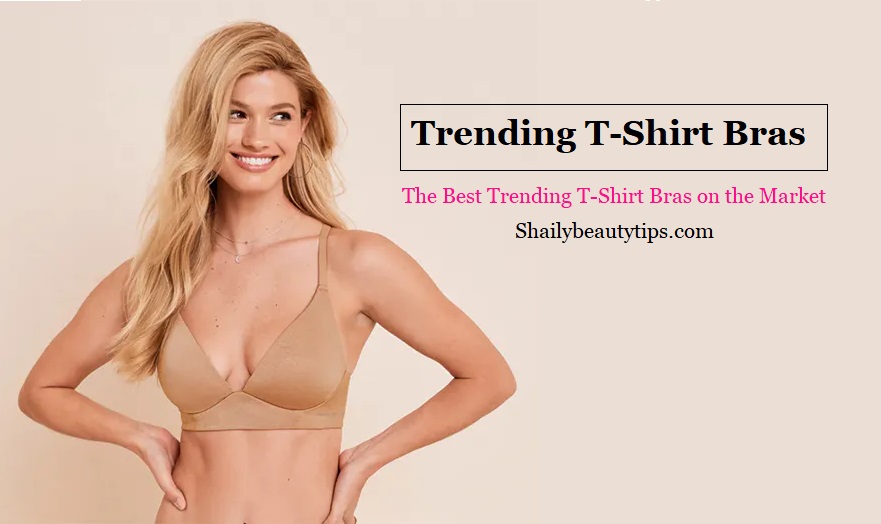 The Best Trending T-Shirt Bras on the Market, According to Real Users
T-Shirt Bras have garnered so much popularity among women that it has become a trendy topic to discuss. We understand why. It is because the t-shirt bra is seamless, padded, and comfortable for wearing under your thin fabrics, and even everyday wear. But if you're still contemplating why you should get a bra, then keep on reading to change your mind about them. The choices and types are endless when it comes to t-shirt bras.
Features That Makes A T-shirt Bra The Best:
Seamless Stitch:
A t-shirt bra is amazing to wear underneath the thinnest of clothing pieces because of the seamless cups and overall stitching that it has. The seamless stitching of a t-shirt bra gives a smooth look to your bust when you wear it under tight clothes or t-shirts. Moreover, it also prevents wardrobe mishaps, like nipples showing through your clothes, which can be embarrassing.
Padded and Molded Cups:
When you want some enhancement in your breast size, a t-shirt bra with padded cups will help a lot. Apart from just the padding, the cups of a t-shirt bra are moulded, which means it would not lose its shape. Plus, the moulded and padded cups will give a great shape and lift to your breasts with comfort.
Underwires:
Having underwires in your t-shirt bra is a necessity if you have heavy and fuller breasts. You can opt for a t-shirt bra when you want extra support and shape for your breasts. Especially for bigger breasts, an underwired t-shirt bra will work wonderfully. But there are also wireless t-shirt bras in the market that provide good support, which will be ideal for small and medium-sized breasts.
Different Types of T-shirt Bras:
The Demi-cup T-shirt Bra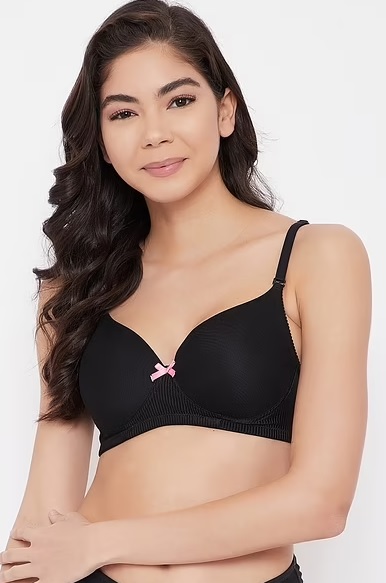 This type of t-shirt bra has cups that cover half or more of your breasts. A demi-cup t-shirt bra is made in such a way that it pushes breasts towards the centre, giving a cleavage and lifted look to the breasts. These are great to pair with your deep necks, scoop neck, or V-neck tops and dresses.
The Plunge Neck T-shirt Bra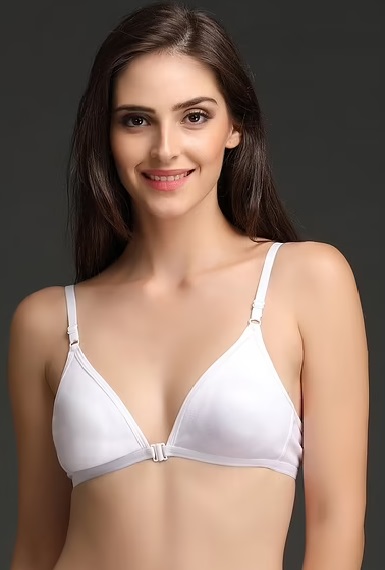 You must be familiar with the plunge bra, but this bra is a t-shirt variant of that. The plunge neck t-shirt bra is a great option for small-busted women who want a cleavage to show up in their low neckline dress. The moulded centre resting point of this type of bra sits much below where the breasts end, which enhances the bust. Plus, the padding of the cups and underwires helps in making them fuller and lifted. Thus, it gives the illusion of fuller breasts. Women with fuller breasts should stay away from this type of t-shirt bra, as it can cause the issue of spillage.
The Non-wired T-shirt bra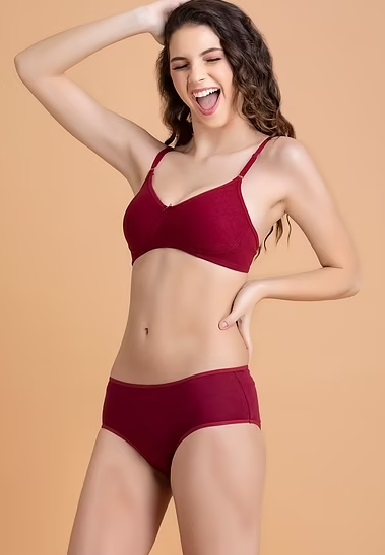 As the name suggests, this t-shirt bra is very comfortable because it is non-wired. These are lightweight to wear. You can choose the thickness of padding that you want for extra coverage and support. Most women, whether they have small or bigger breasts, prefer this bra as their everyday choice because of its comfy nature.
The Full-coverage T-shirt Bra
This bra provides full coverage to your breasts, which helps in avoiding side boob spillage or quad boob situations. They are tailored to give maximum comfort to women with heavy breasts. But they will suit any boob size. It's ideal to wear with any clothing except the ones which have a deep neck. A full cup t-shirt bra must be in your collection, as it's an essential and comfortable bra that you can pick without thinking too much on a busy day.
Conclusion
So, we have given you all the reasons why a t-shirt bra is best and chosen by many women. They have the features that support your breasts the best, variety, and most importantly, comfort. You can choose t-shirt bras online easily and blindly when you know your size, as you can never go wrong with a t-shirt bra.
Read Also – Everything you need to know about T-shirt Bras