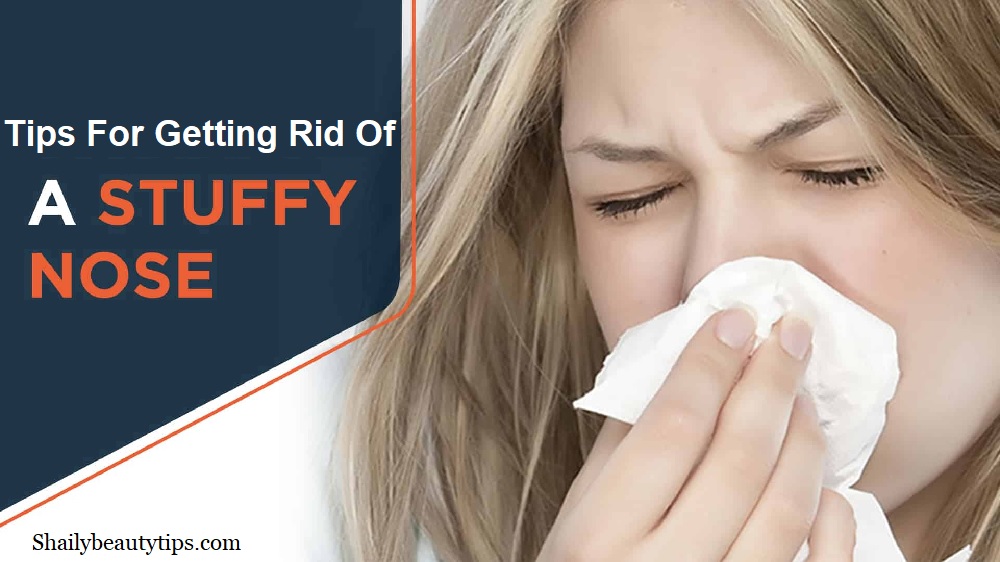 Powerful Home Remedies To Get Rid Of A Stuffy Nose
Highlights
A congested stuffy nose can be cured simply with a variety of home remedies.
Inhaling steam is one of the most effective remedies for a stuffy nose.
Inhaling the aroma of essential oils
Nobody loves the irritation and frustration that comes with nose congestion. A stuffy nose may not be one of the medical register's "serious" diseases, but it certainly can stall your day-to-day activities. Trouble breathing, chronic headaches, nose dripping incessantly, and those mucus-ridden handkerchiefs – stuffy nose may not be one of the "serious" diseases. Still, it certainly can stall your day-to-day activities.
Nasal congestion occurs if there is an excess of mucus in the nose, which is produced by inflammation in the nostrils, which can be a side or direct impact of allergies, flu, environmental pollutants, or sinusitis. The best news is that a clogged nose is simple to treat with a variety of home treatments. If you're also one of those people who gets a stuffy nose from time to time, you've come to the correct place. We've compiled a list of several home treatments that can be beneficial. Follow them and keep an eye out for positive outcomes.
Here Are Some Powerful Home Remedies To Get Rid Of A Stuffy Nose:
1. Warm Compress
It is one of the most excellent cures for nasal congestion since it helps to open up the nasal passages and relieves the clogged nose. Soak a cloth in warm water and drain out the remaining water. After that, wrap the towel over your nose and then your forehead. Repeat at regular intervals; the warmth of the moist towel will bring considerable comfort and help to relieve nasal inflammation.
2. Onion
Onion is a nutrient-dense source of vitamins and minerals. It's full of health-promoting elements and can help you get rid of a stuffy nose quickly. Inhaling the scent of a peeled onion for 5 minutes may also help to remove nasal congestion and make breathing easier.
3. Drink Plenty Of Warm Water To Stay Hydrated
When you have a congested nose, almost any fluid can help you relax—staying hydrated aids in the thinning of mucus clogging your nasal passages and lowers sinus pressure. So, drink plenty of water, juice, tea, or soups daily to stay hydrated.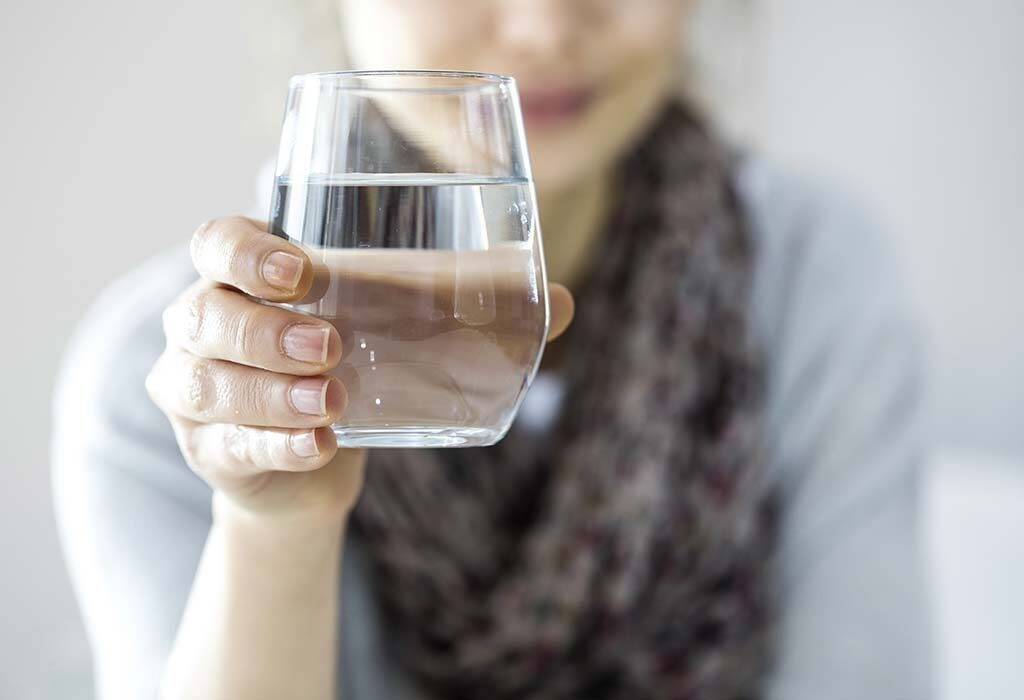 4. Inhaling Essential Oil Fragrances For 10-20 Minutes:
Nasal blockage can address by inhaling aromas of a blend of essential oils and warm water. In the lack of eucalyptus oil, peppermint oil can use instead. It has shown to be quite efficient in clearing a congested nose.

5. Solution Of Saline
By combining a teaspoon of table salt with warm water and squeezing the fluid into your nostrils using a dropper, you can make a saline solution. It will have a direct impact on mucus thinning, allowing you to breathe freely for the first time!
6. Garlic
Make a garlic soup by crushing 2 to 3 garlic cloves in boiling water, or simply eat one whole clove. Take garlic cloves at least two or three times a day for quick relief from a stuffy nose.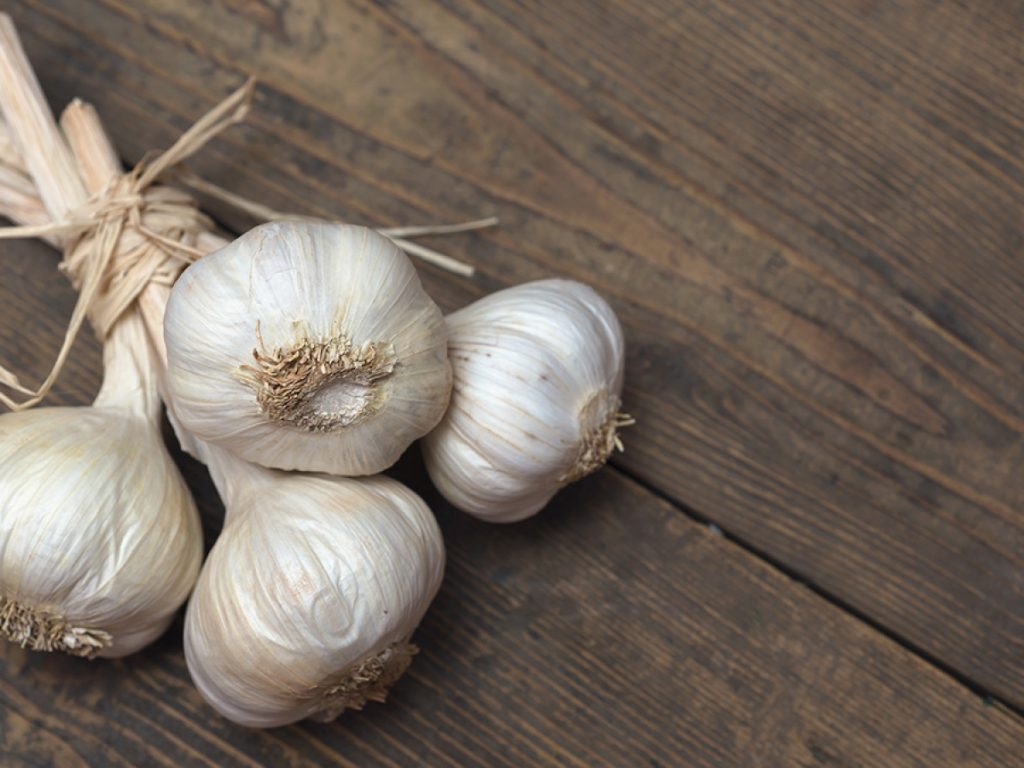 6. Steam
Steam inhalation is not only one of the most effective treatments for a stuffy nose, but it also helps with other respiratory issues such as influenza and sinus.
You can use a steamer and fill it with boiling water to make things easier.
Place your head over the nozzle, wrap a towel around your head, and breathe in the steam, making sure there is no space for the steam to escape.
Try to breathe in and out slowly at first, then repeat the technique until you can breathe freely. You can also try with the different kinds of steamer you want to use. You can inhale the steam of antiseptic herbs like thyme and peppermint, or you can take the steam of carom seed (ajwain) with water two or three times every day. Take precautions to avoid burning your face. Maintain an 8-10 inch distance between your nose and the water/solution.
7. Lemon
If you have a stuffy nose, this fragrant therapy can help! Apply two tablespoons of lemon juice, half a teaspoon black pepper powder, and a pinch of salt on your nose, let it on for a few minutes and watch the magic happen.
8. Apple Cider Vinegar
Have two teaspoons of apple cider vinegar and add a cup of warm water and mix it, then drink it at least two or three times a day; you may also mix a tablespoon of honey in the solution if desired. That will give you effective relief from a stuffy nose and other sinus symptoms.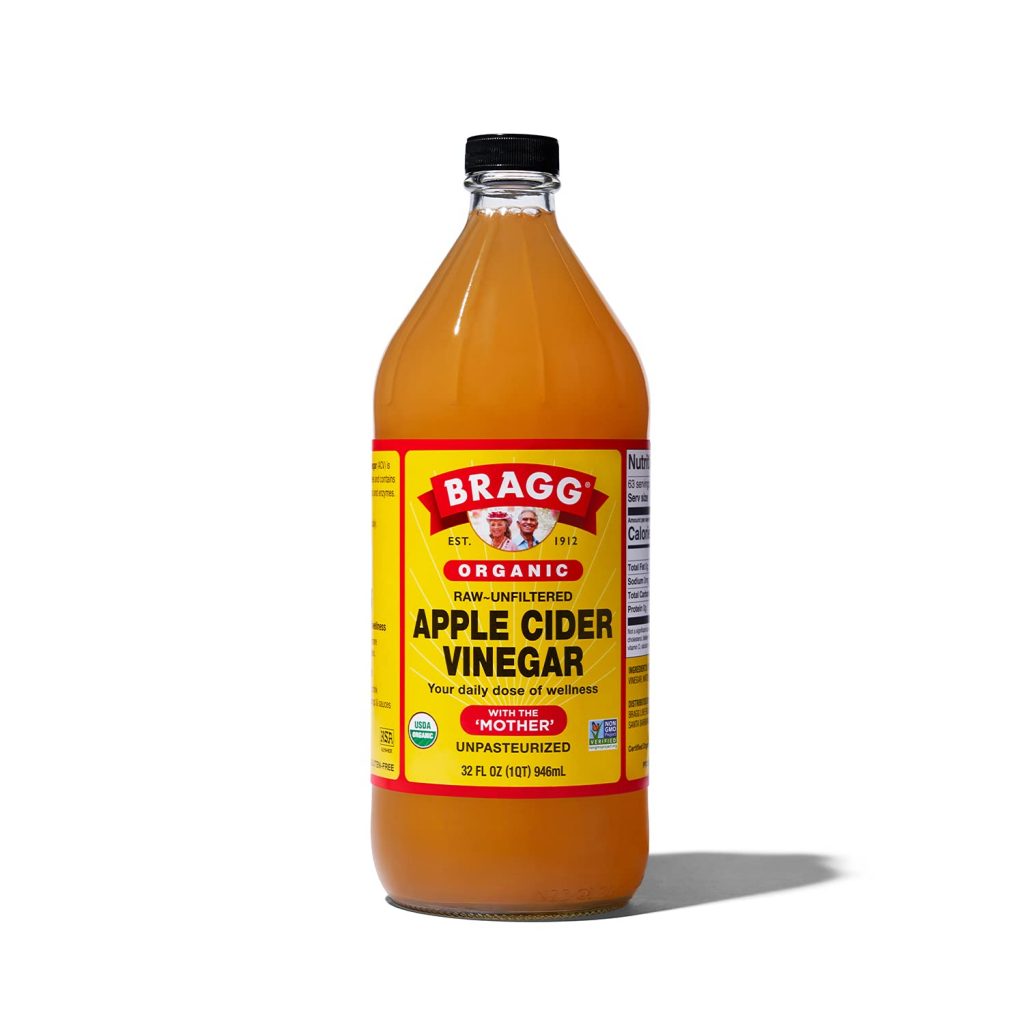 9. Tomato Juice
If you're looking for a quick fix, tomato juice is a good option. Add roughly a tablespoon of garlic and a teaspoon of salt to a mug of tomato juice. For a congested nose, drink this juice at least twice a day. Tomatoes have anti-inflammatory characteristics that can help open up your sinuses as well as lessen nasal discomfort.
10. Ginger
It is one of the finest remedies for a stuffy nose because of its anti-inflammatory effects. You can also take it as a compress or drink it with a cup of lukewarm water or tea. When it comes to clearing your congested nasal passages, ginger is a sure-fire winner. You can make the compress by slicing a ginger root and boiling it for 15 minutes with two cups of water. Soak a clean cloth in the brew and gently press it against your face for 15 minutes.
11. Basil Leaves
Basil leaves are well-known for their therapeutic benefits. A handful of this amazing plant can also use to relieve a congested nose. Simply gather a few fresh basil leaves and chew on 4-5 of them in the morning before breakfast and at night after dinner. You can even combine some of these with your morning tea for improved benefits.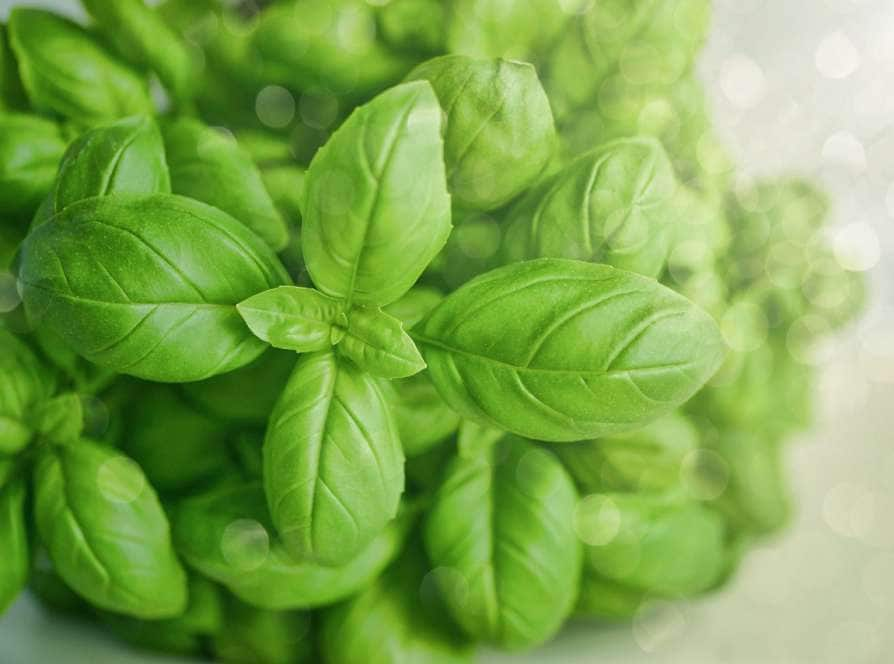 12. Mustard Oil
Putting 2 or 3 drops of mustard oil in your nostrils may also aid in the relief of a congested nose. However, for successful outcomes, it is critical to follow this step with extreme caution and attention.
13. Methi (Fenugreek)
Mix some fenugreek or methi seeds with a glass of water, heat it up, and It should take twice or three times a day. The combination of hot water and moist fenugreek can help thin your mucus, clear your nasal passages, and open your sinus cavities even more.
14. Honey
Honey is a nutrient powerhouse. Two teaspoons of pure honey, taken in the morning and evening or in combination with lukewarm water, milk, or tea, can help to clear your stuffy nose. So remember to include it in your bedtime routine.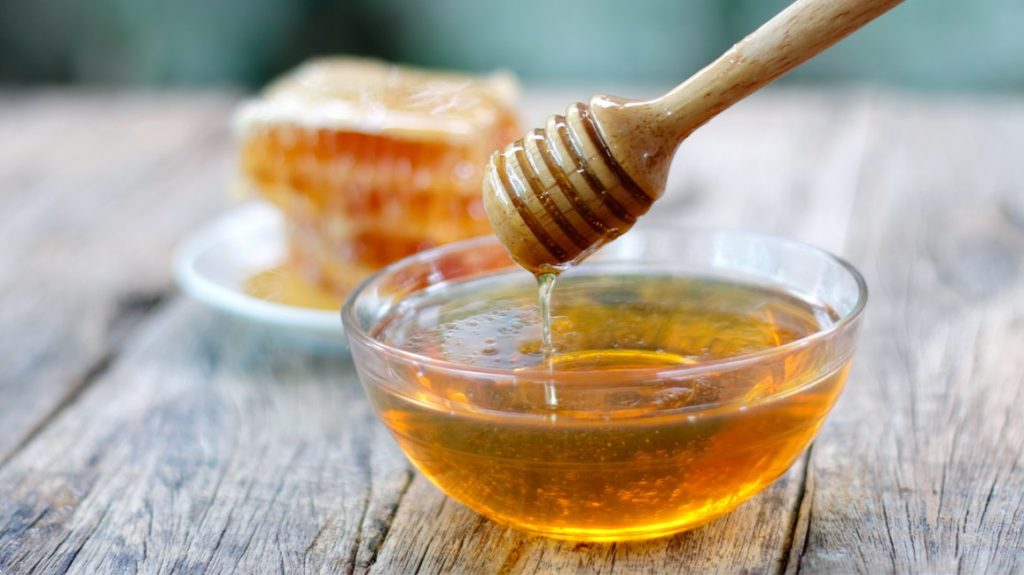 15. Herbal Tea
It is made from herbs such as chamomile, blackberry thyme, peppermint, rosemary leaves, or blackberry works wonders for congested noses. If you add a sprinkle of these herbs to your regular tea and drink it every day, it will help you get rid of a clogged nose.
16. Spicy Food
If you love to enjoy spicy food, this is the time to indulge in all of your favourites. This cure is for all spices addicts out there. Red chillies, peppers, onions, and garlic should all be included in your diet to assist thin the mucus.
17. Pepper
While we're on the subject of spices, pepper is an excellent solution for a stuffy nose. You can make a black pepper (1 teaspoon) and honey (1 tablespoon) solution with heated water. A stuffy nose might be greatly relieved by drinking this mixture.
18. Hot Soups
As previously said, fluids are an excellent way to alleviate a congested nose. Hot soups, especially 3-4 cups of hot chicken soup daily, have proven to be quite effective in treating one. If you're a vegetarian, a vegetable soup with plenty of garlic and ginger can use in place of the meat.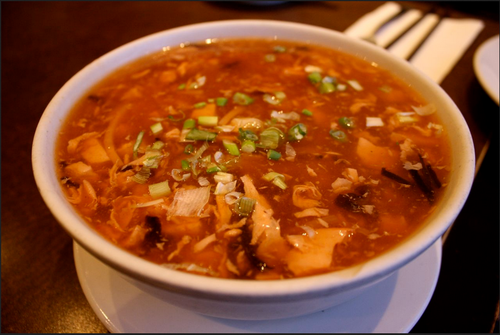 Here Are Some Other Methods Also
Some other tips that may help to get rid of a stuffy nose:
Apply light pressure on the tip of the nose with the thumb and index finger
Gentle massaging the sinuses with the fingers
Drink a glass of water mix with a teaspoon of apple cider vinegar
Take a Shower
Taking antihistamines or allergy medicine
Boiling two or three garlic cloves in water and drinking the mixture twice per day
Sleeping with a supportive pillow to prop up the head
Consume hot veggies like horseradish
Causes
You may believe that nasal congestion can cause by excessive mucus. On the other hand, nasal congestion is generally caused by inflammation of the tissues lining the nose. The blood arteries in the nasal tissues widen, allowing immune response cells to reach the nose and combat the virus that has entered the body. Nasal congestion can cause by a variety of factors, including:
Virus
Viruses that can cause the usual cold or flu enter the body through the nose rather frequently. They proliferate within the lining of the nostrils after they've arrived. Inflammation occurs as a result of the body's reaction to infection, resulting in a stuffy nose.
Structural Problems Within The Sinuses
Polyps, a deviated septum, constriction of the ducts, tumours, or an additional pocket are examples of structural abnormalities inside the sinuses.
Conditions That Impair Mucosal Transport Include
Gallbladder diseases include cystic fibrosis and biliary dyskinesia, to name a few.
Allergies
If you have allergies, you could notice that your nose is frequently congested. Certain triggers, such as dust, pollen, and pet dander, can cause an allergic reaction, resulting in nasal tissue inflammation and congestion.
Body Positioning
People with limited mobility may be more susceptible to congestion, as laying down makes it more difficult for the body to clear mucus.
When Did You Call A Doctor?
Most people can cure nasal congestion at home if it is just brief. However, if the symptoms linger or new ones appear, it's a good idea to seek medical attention.
Nasal congestion can cause by a variety of factors, some of which might lead to problems. If a person has a viral illness, they may suffer ear infections, bronchitis, or sinusitis.
For Example
Green mucus
Facial pain
Ear pain
Headache
Fever
Coughing
Chest tightness
These are all symptoms that might suggest a more severe illness.
If any of these symptoms appear, people should see a doctor to rule out a bacterial infection or another cause or problem.
Summary
Common colds, seasonal allergies, and other diseases all cause nasal congestion. It may be inconvenient, but there are a number of home and over-the-counter treatments that can assist.
Although there is no strong proof to prove the use of all of these treatments, many people claim that they provide relief.
If you have a consistently stuffy nose or other symptoms, such as a fever, you should visit a doctor.

Shailybeautytips