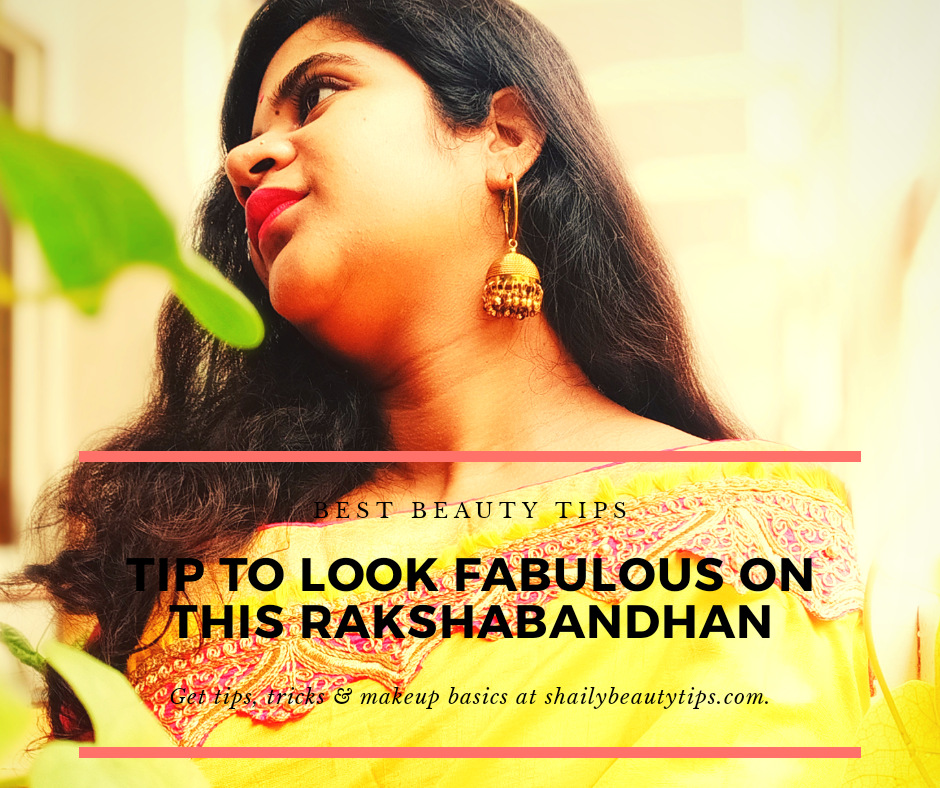 Tips To Look Fabulous On This Raksha Bandhan
Raksha Bandhan is the auspicious occasion when every girl wants to look like an ethnic diva. While celebrating the festival of the special bonds between siblings, going traditional from tip to toe is the key to achieving the perfect festive look. If you desire to flaunt the best traditional attire and sport perfect makeup to stand out, read on as we decode the ultimate tips for you to look ravishing on a special day.
So let's begin, step by step, with guidelines to look presentable and maintain your style score as you enjoy the festivities
1. Prepare Ahead!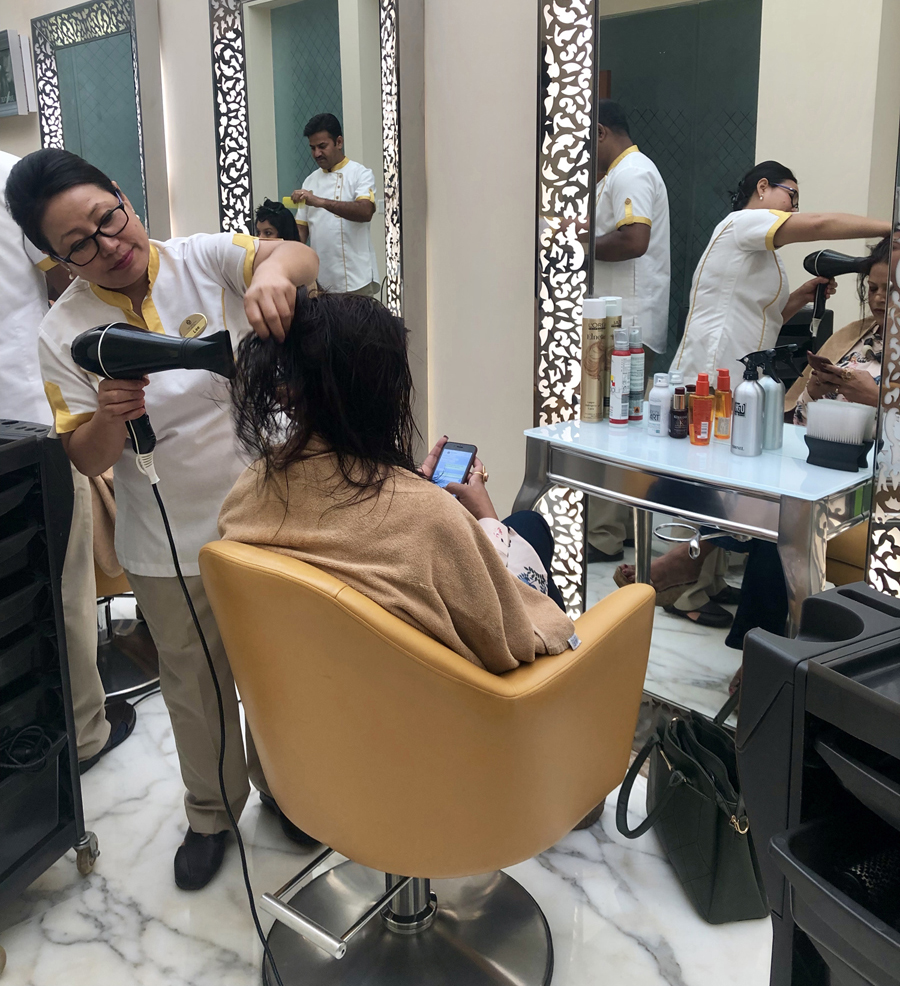 Lovely sisters should look great on their special day. Honor that salon appointment, and get yourself pampered well ahead of the occasion. Running around to get your arms waxed or eyebrows threaded at the last moment won't let you enjoy your festival. If a hair-cut or facial is due, get that done at least 4-5 days in advance.
Preparations also include your travel plans and party flow if you are the host!
2. Try Some Home Remedies…
Start taking a little extra care of your skin, hair, and sleep, if you wish to get that inner glow and smooth radiance on the Rakhi day. Pamper your skin with some home-made, nourishing masks. Also, do get rid of that dulling tan!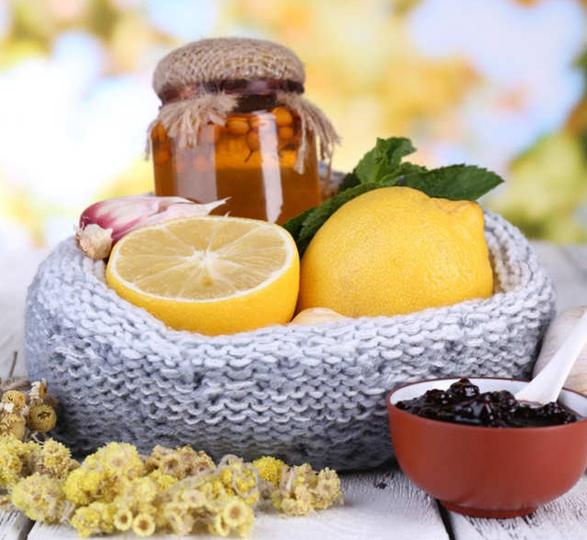 For Skin Lightening- Mix some curd, chick-pea flour and few drops of lemon to get a wonderful, soothing and lightening mask. You can also add egg white to this mixture for a firming face pack.
For Eyes- Soothe tired eyes by placing used, refrigerated tea bags or grated cucumber on your eyes. Continue doing this for a few minutes for a whole week to get rid of under-eye circles.
For Any Infection- If you have been suffering from the nagging colds or infections of the rainy season, drink a concoction of a few black peppercorns, a pinch of cinnamon powder and 2-3 soft basil leaves for a few days.
For Fitness-Rakhi is the time to indulge in delicious snacks, sweets, and savories. Keep your stomach light and fit to enjoy these treats. Drink Aloe Vera gel/ Apple cider vinegar (after consulting your physician and checking your constitution), and practice Yoga for an overall healthy body.
3. Sort Out Your Gifts
It's an occasion to exchange gifts! The ritual of Raksha Bandhan is incomplete if the brother does not gift his sister anything after she ties a rakhi on his hand.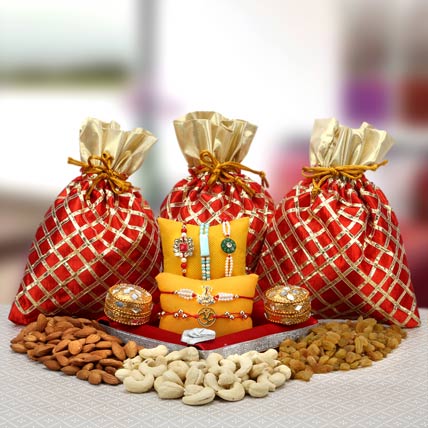 With time, gifting has expanded to include sisters giving a return gift to brothers and the flow of goodies between families. Whatever you need to buy for Raksha Bandhan – the colorful Rakhis, cards, gift vouchers, sweets, chocolates – purchase all that, at least a few days ahead of the festival. Last-minute purchases are seldom the right ones.
Many websites these days have dedicated Raksha Bandhan collections where you can pick lovely festive outfits as well as budgeted gifts like sarees below INR 1999.
4. Mehendi Love
Rakhi is a great day to get your palms hennaed. After all, it's a day, when you should go all traditional and enjoy the rich culture of India.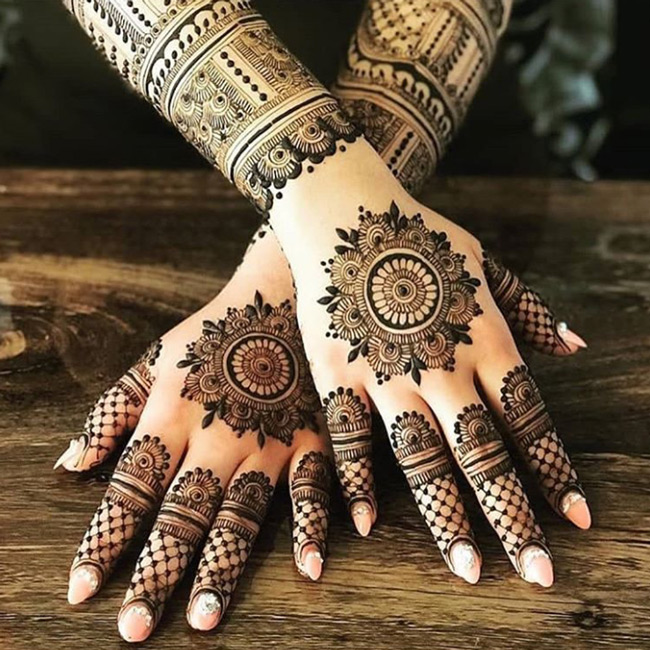 Just do not plan on getting Mehendi done, only an evening before. Why? The bazaars and nearby stalls will be bustling to the brim. Not only will they overcharge, you are least likely to get a good service.
One fun way of getting Mehendi done for Rakhi is to gather a few friends or cousins – if time and distances permit – and indulge in a Henna Pajama party… You can also get some fabulous Nail Art going on such an awesome night out! And, do not forget to include your lovely Bhabhi/s.
5. Try a Breezy Saree
Coming to the attire for Rakshabandhan, ensure that it is something Indian in spirit and essence. Keep your attire feminine and demure; look and feel like a devoted sister!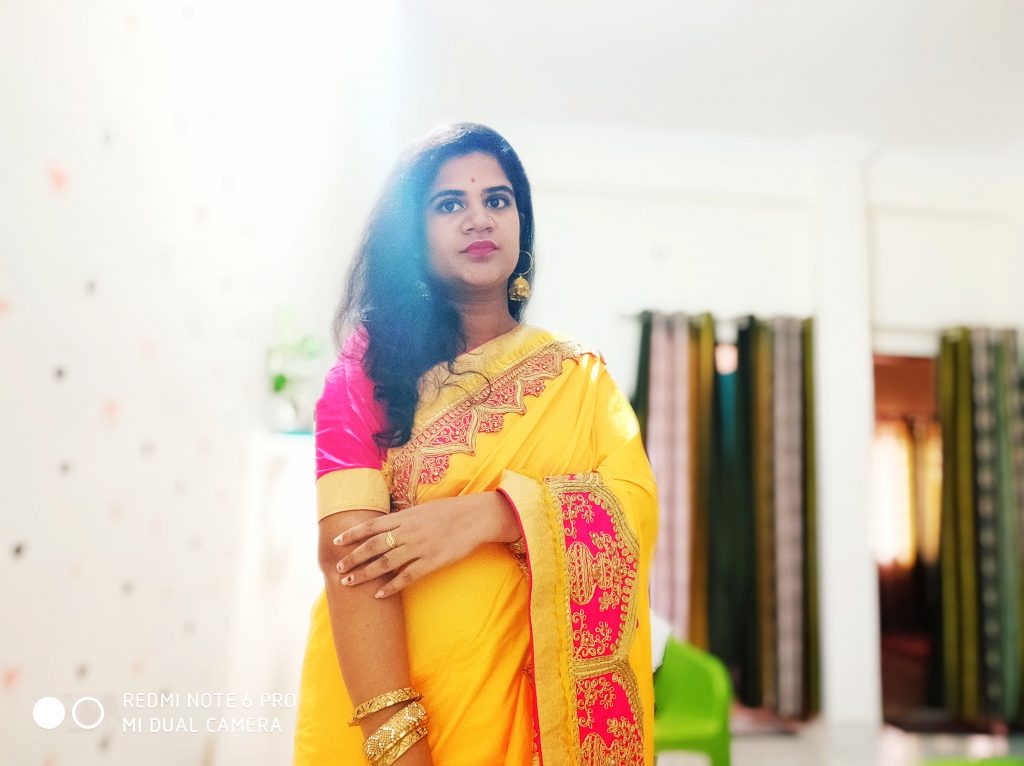 This may sound quite tedious, but sarees are perfect for the occasion of Raksha Bandhan. This Indian ensemble has graduated from being a traditional outfit to a trendy style statement. You need not go all the way out and indulge in heavy zari-woven sarees and crisp silks! A plain chiffon saree with a designer blouse or a flattering shimmer saree will go perfectly well!
So, go ahead, and pick a fluid, breezy and elegant saree. If you are a grown up lady, you can also take this day to flaunt your precious handloom sarees.
6. Or, Go The Indo-Western Way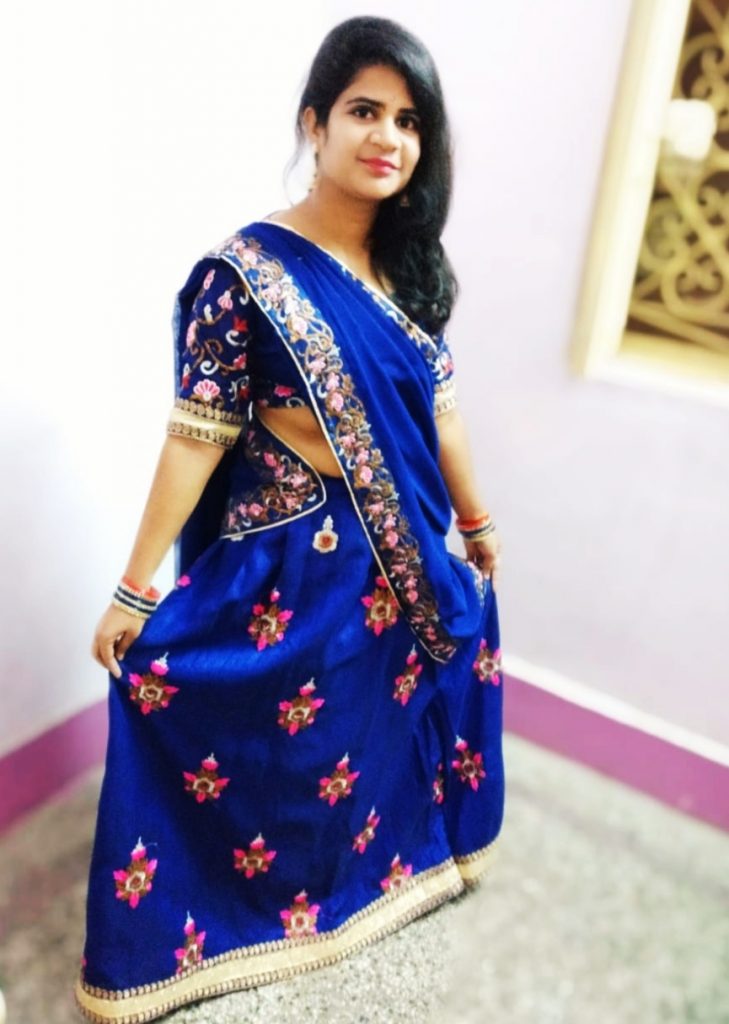 If saree is not your cup of tea, you can channel the trendiest trend by donning a super-stylish Indo-Western attire for Rakhi. You will not have to scout much to find the perfect contemporary outfit; there are amazing sites that deliver the latest fusion silhouettes across the globe!
Smart Indo-Western gowns, elegant floor-length suits, indo-western lehenga suits, palazzos, and trousers-suits, there are plenty of styles for each of you.
7. Look Like a True-Blue Chic Desi Diva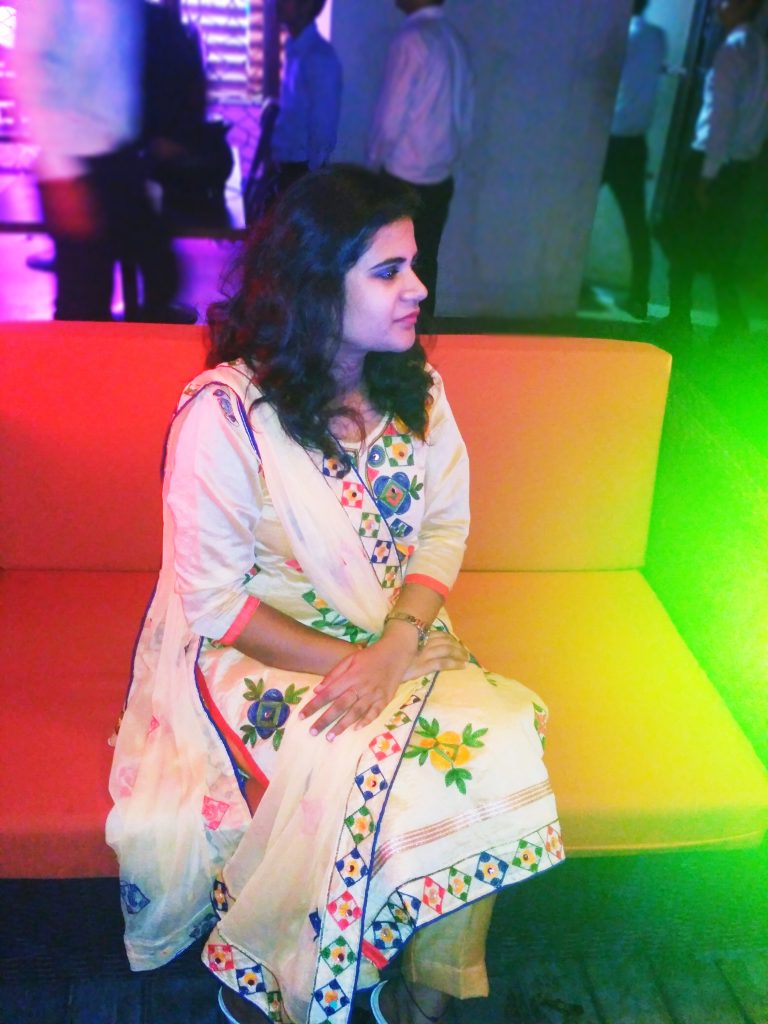 Are you one of those who prefer an exclusive outfit; something unique for your closet? Then you need some creative mix-and-match! Try pairing a kurti with a crush-cotton skirt or layer a plain jumpsuit with a long embroidered shrug. While you're putting in efforts to create a different look; keep your accessories interesting too! A pair of jhumki earrings can be the coolest add-on for fusion-wear. Other than that, you can add prettiness with a Bohemian necklace or colorful tassel earrings.
8. Try a New, Fuss-Free Hairstyle
Utilize this special day to try a new hairstyle that will not only be easy to do but will also stay put through the whole day of festivities.
Since you are going to wear a traditional outfit, you can also try some braided style and chic plaits. There are many easy to achieve ponytails and hairstyles tutorials online these days. Use them to your advantage! Alternatively, ask your mum or bhabhi to do a sweet fish braid on your hair.
If you wish to leave your hair open, ensure they are slick and fizz free.
9. Apply Subtle, Aater-Proof Make-Up
So you are dressing up for Rakhi. Great! But, don't take this as a license to overdo on makeup and glitter.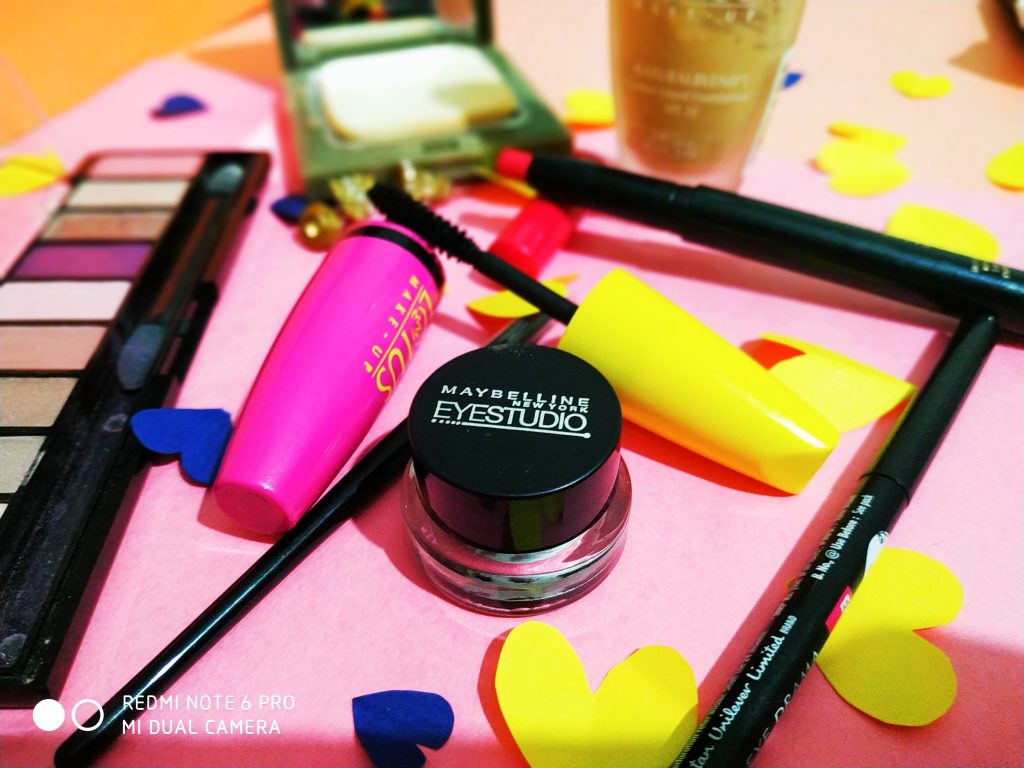 Rakhi is, at best, a day event, even if you are going to attend one of those trendy Rakhi parties. So, OTT makeup is a no-no!
The look one should ideally aspire for is feminine and graceful.
In this humid weather, it's best to stick to minimal yet waterproof make up that will stay put through the whole day Rakhi festivities.
Raksha Bandhan is an occasion to rejoice, meeting your siblings, and creating memories. While you do so, make sure that you don't compromise on being your fabulous self