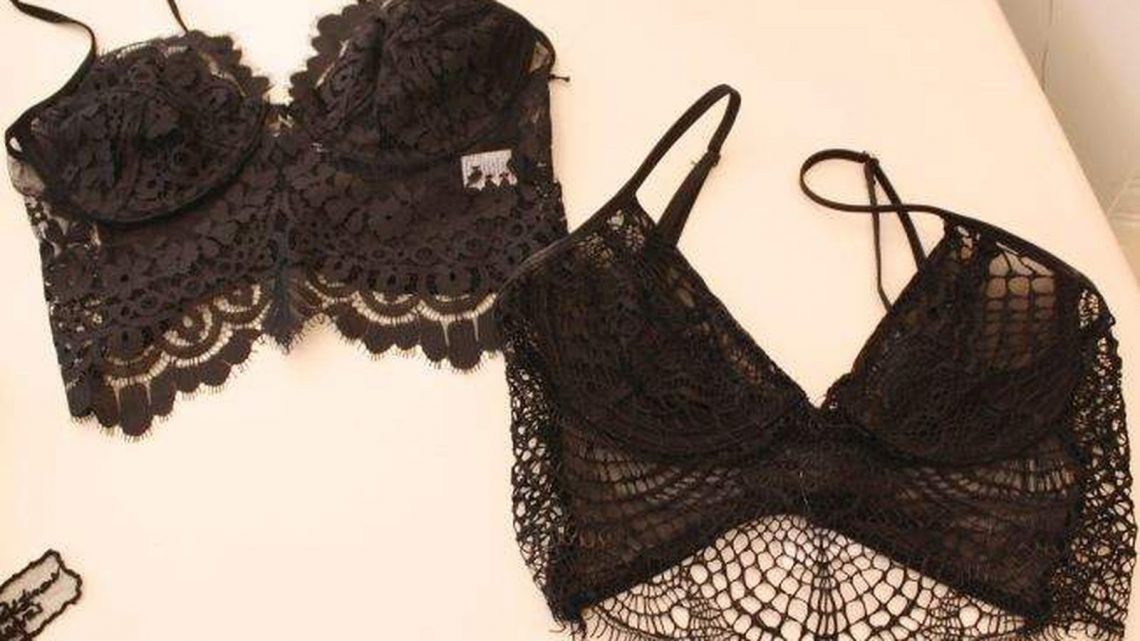 Transparent Bras – What Are The Types And Benefits Of It?
Do you pull down your bra straps when you wear off-shoulder dresses or tops? Ever heard about transparent bras? Ladies if you have no clue about these bras, hear me out – a transparent bra is totally a game changer! These bras can literally do wonders and save you from all those awkward moments. Bras that come in a transparent back strap or shoulder bands are called transparent bras. For wearing dresses or tops that have deep neck style or that come in noodle straps or sleeveless, this bra can literally be your best bet.
Now let's know about the types of transparent bras:
These are classified into two types:
A. Transparent lace bras:
This is one of the sexiest styles, these bras are made of rich lace fabric. They literally make you look extra sexy. These bras are popular among young girls and newlyweds as these bras are the perfect choice for every bridal trousseau. These sexy lace transparent bras are non-padded and come with adjustable shoulder straps for a snug fit. If you have larger busts you can go with lace bras that have underwires. These bras provide ample support and a decent amount of lift.
1. CLOVIA- Lace Non-Padded Non-Wired Full Coverage Bra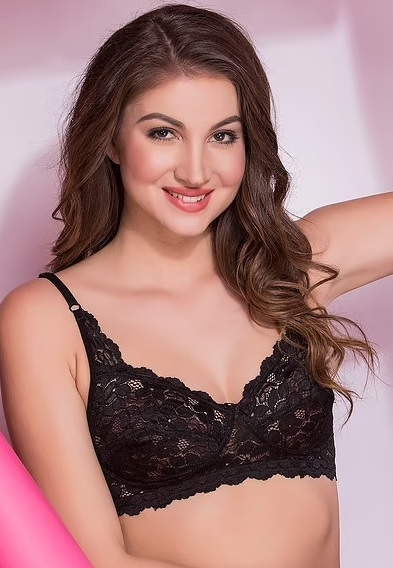 This bra will definitely make your partner say wow! Made with exquisite lace, this lace bra is just dreamy. The non-wired and non-padded cups provide comfort throughout the day. The bra has a high centre gore that provides extra support to your busts. What are you still waiting for? Get this sexy bra ASAP before they get out of stock.
2. EROTISSCH- Black Lace Non-Wired Non-Padded Bralette Bra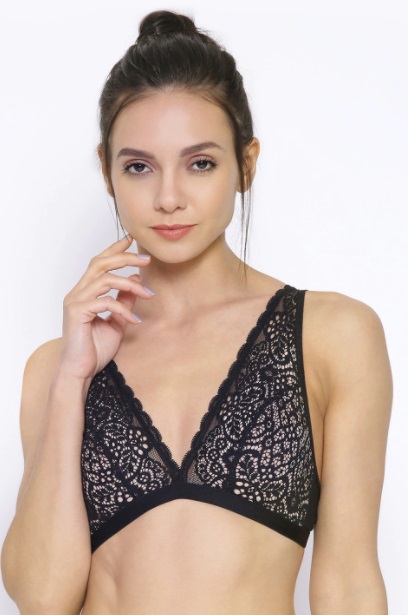 Planning a lovely date with your better half? Then this transparent lace bralette can be a great choice. This non-padded and non-wired bra let you move around freely without any restriction. This is an ideal choice if you're looking for something simple yet sexy.
3. DRESSBERRY- Pink lace bralette bra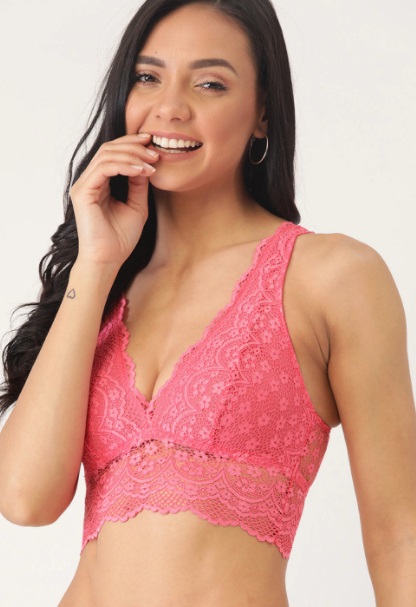 This sexy pink lace bra has all my heart. This bra comes with medium coverage and is completely non-padded and non-wired to let you move freely. Its regular straps and slip-on style make it very easy to wear and take off.
B. Bras with transparent straps:
These bras usually come with a transparent back band and shoulder straps. This bra is a perfect solution for all your tricky outfits like off shoulders, backless tops & dresses, tubes, and more. This bra gives a smooth silhouette under most of your outfits and is super comfortable.


1. CLOVIA- Full Coverage Bra with Detachable Transparent Back & Shoulder Straps
This sexy purple backless bra is made from rich cotton fabric. Its transparent back and shoulder straps make it ideal to wear under tricky outfits. Its seamless cups ensure a smooth finish and the multiway straps allow you to style the bra in multiple ways according to the outfit.
2. SOIE- Black Solid Underwired Non-Padded Transparent Balconette Bra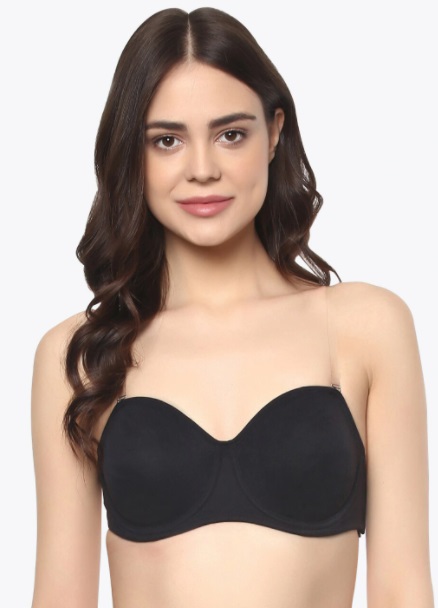 This black solid transparent bra will definitely save you from embarrassing situations that are caused by your regular bra. This balconette bra comes with medium coverage Balconette bra. This bra is non padded to avoid extra bulk and is underwired to provide extra support. Its seamless cups give you a smooth finish and the multiway straps allow you to style the bra in multiple ways.
Benefits of a transparent bra:
By wearing a transparent bra, you can flaunt all your gorgeous shoulder off and backless outfits without any problem.
No more visible bra straps. These bra straps almost mix with your skin tone and appear as if there's no strap.
Those ugly bra straps create so many awkward moments especially when you are wearing those dreamy noodle strap tops right? This amazing transparent bra saves you from those awkward situations and lets you slay!
Now you know why you need a transparent bra in your lingerie wardrobe right now. Ladies, it is very important to maintain dress decency if you want to look appropriate. Avoid all those awkward situations by choosing a transparent bra under all your tricky outfits.
Read Also – Latest Design of Transparent Bras Are Ideal Option For Women