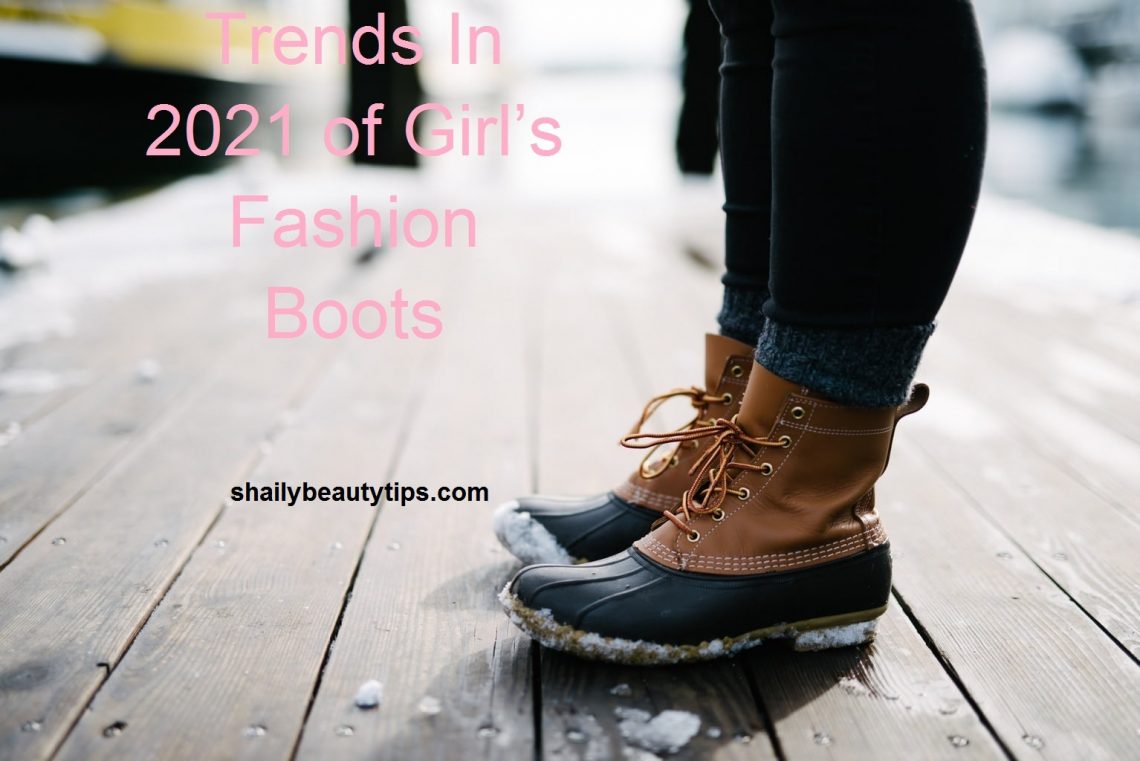 Fashion Boots- Trends in 2021 of Girl's Fashion Boots
Winter is coming! So, it's time again to invest in your boots' closets again. But wait, don't go and buy those 2000Rs knee-high boots. Continue reading to know the best trends in girl's Fashion Boots this year.
Here is List Of Trending Fashion Boots
Cowboy Boots
Yup! The old, classics are back and they are back with a bang as cowboy boots are in style this year and worth every bit of it. If you are wearing a single colour outfit or a denim outfit, these boots will make sure that you stand apart. Pick a pair which either goes up to your shin or up to your ankle or just get both to never go wrong.
Kitten Heels (Bonus Points If they are white)
You can't go wrong with this as they look very elegant and playful at the same time. They are boots paired with very little heels. They can be paired easily with any pop of colour outfit. Any way you style it, you can't go wrong with this wardrobe staple.
Combat Boots
Making a comeback in the list of trends in the combat boots from last year. This pair brings along any outfit together. You can literally tie together track pants and an oversized sweater with this or wear it with a dress for the retro throwback. Whatever it might be, in the words of Lizzo, the combat boots are here to stay whether you are running laps in the army or making waves with your style statement in the city.
Chunky Combat Boots
Another comeback of this year, cousin of Combat Boots is the Chunky Combat Boots which are used by even top-rated designer houses. Add the heaviest, biggest, highest soles to combat boots to make this, these are statement pieces that make any contemporary outfit look outrageous. Also, as a bonus point, you will surely be turning heads anywhere you go.
Lug Soles
Another style trend that was all the rave last year is the Lug Soles which are safe to assume will still continue in the Fall & Winter of 2021. These are chunky boots that are safe for mountain trekking and making a statement on the street paired with denim and long trenchcoats.
Statement Knee-high boots
Yes, I know I said no knee-high boots but these are a completely different take. Just take a look at the Jil Sanders' gold knee-high boots or Chanel's minimalist two-toned boots. The bolder, the better it is to make a statement. What are you waiting for? Go grab one right now.
Platform Boots
Another pair of statement boots that say the bigger the better is the platform boots. A twist on the classic platform sandals is these platform boots. These shoes are goth and are attention grabbers. Don't shy away from these if you are looking to make yourself memorable.
Cuban heels
These oldies are back in a big way as they can be spotted in various designer shows. They can be paired up with tailored denim or just worn out jeans for a laid back style or paired with a sundress for a major vintage throwback vibe.