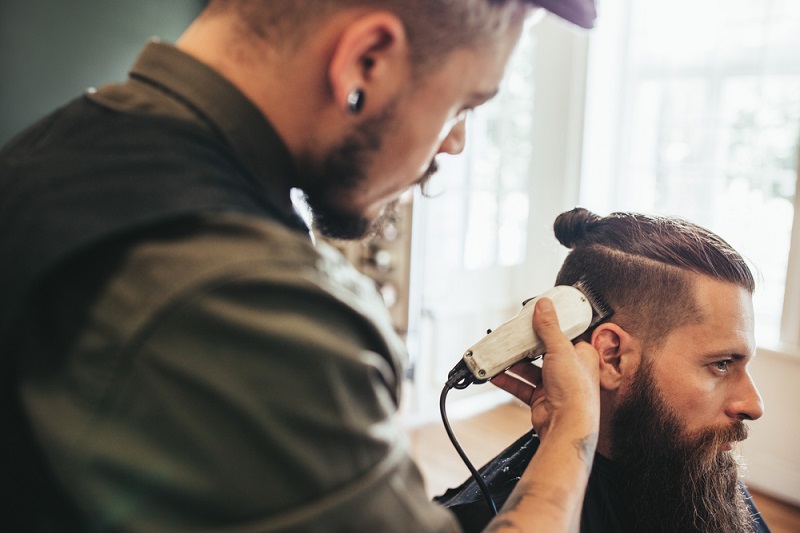 Trendy Haircuts that your Stylish Men Hairdresser Needs to Know
Trendy Haircuts that your Stylish Men Hairdresser Needs to Know
Hairstyling takes men's trends to the next level. These stylish haircuts set the individual apart from others with unique hair designs and textures. As the most noticeable feature in a person's face is hair, a good haircut and style will definitely elevate your look and personality.
Different hairstyles offer different styling concepts and let men embrace new looks. From undercuts and Comb overs to mid-length half up and quiffs, you can design your hair with a stylish option which suits your hair length and type.
Trendy Haircuts
Below are a few popular hairstyles and haircuts that every man should try.
A classic hairstyle for men which is still popular today is none other than the crew cut. This haircut features faded sides and slightly longer upper hair
The most popular hairstyle for men in recent years which features a variety of looks on top of the head with trimmed sides is the undercut ones.
This hairstyle is for those who seek a short haircut with a higher impact. This style features shaved sides and eye-catching longer length.
Blow Out is a trendy voluminous men's hairstyle which requires medium length hair on top which gives the look of style-savvy and cool hairstyle.
One of the most stylish haircuts for men, this asymmetrical style for medium length hair is thoroughly flattering and cultured.
A short hairstyle for a fashionable look that goes along with ripped jeans and leather jackets.
Half up will be the most stylish and unique hairstyle for men which looks practical and creates their own style. This hairstyle features top half hair tied as a ponytail.
A hipster hairstyle that won't fade away is what you are into. The hairstyle features a ponytail or bun behind the head.
Some Salons Where You Can Find the Best stylish Men Hairdresser
There are numerous salons at every corner of the street but only the best ones give the required attention and detailing when going for a haircut. Some of these salons are:
This hairdresser shop has an award-winning portfolio of barbers who take hairstyling pretty seriously. All the eight crew members are well trained and experienced in hairdressing and will give you the best hairstyling you need without disappointment.
An old school barbershop runs by a third-generation barber, who has developed his skills and popularity through the years. He provides his clients with the highest standards of quality and personalisation.
Gets the desired hair styling from pomp to hot towel shave; all aspects of hairdressing is covered by Brother Wolf. Get the old-world feeling by taking a sip of beer or whisky and let the hairstylists do their job.
Get the royal treatment you desire at Kings Domain. Get excellent and distinguished quality service from this barbershop and start feeling like you rule the world.
Express your individuality and break free from the crowd and get hair dressed at the Little Rebel Collective. With an experience of over a decade get the most of Rhia's creative hairstyling.
Situated at the heart of Melbourne, this is a perfect place to get a haircut. Sit back and relax at this premier barbershop and enjoy a glass of whisky on the go. The talented team of hairdresser will allow you to get the perfect hairstyle you wish for.
Hairstyles do not need to be new to be stylish and fashionable, get the best of your hair by allowing a stylish men's hairdresser to give you a great cut and style while bringing out noticeable features even when you are in your simplest of clothes.