Trendy Mehndi Designs For Groom And Boys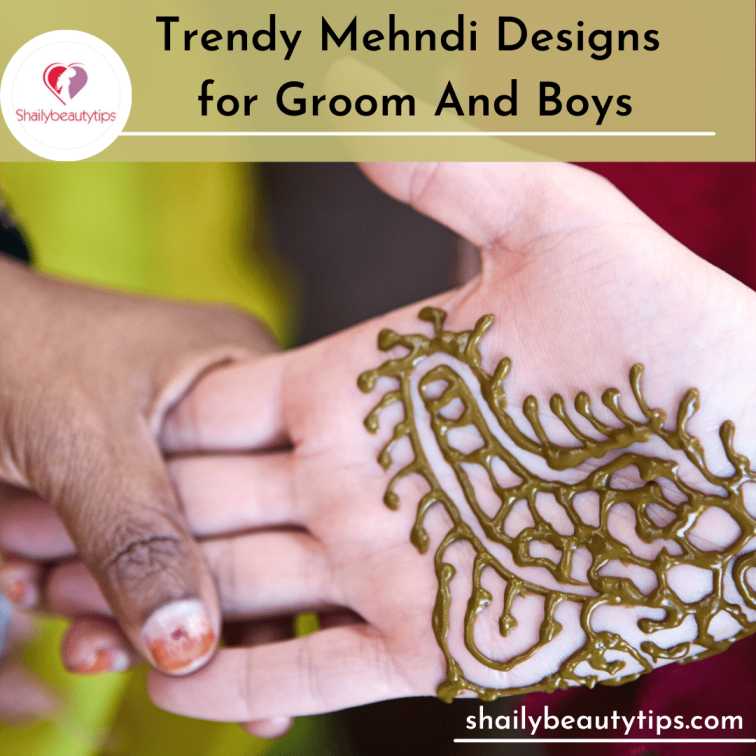 Mehndi is an essential aspect of Indian weddings, and nowadays, brides and grooms plan the Mehndi design and the design, ideas, and even Mehndi favours!
We're so used to seeing Mehndi or henna tattoos on brides that, to be honest, most of us are surprised when we see them on grooms. Mehndi is known as a sign of wealth and love in most cultures. The depth of one's love for their lover determined by the way Mehndi darkens on one's hands.
Are you looking for the ideal boy's mehndi design for your upcoming groom? Well, you've arrived at an excellent spot. Here we are compiling a list of 20 stunning men's mehndi patterns that grooms can wear on their wedding day! Remember the old days when grooms used mehndi as a shagun mark at their wedding. For the woman they love, modern grooms aren't afraid to paint their hands red with henna!
The mehndi patterns for guys range from classic and simple to vibrant and modern. Show your mehndi artist a groom mehndi design that correctly matches your style and personality for inspiration. One more thing, let us know if you'd want to see more groom mehndi designs in the comments section below!
If you want Mehndi in its most authentic and traditional form, a complete hand design is the best option for you. So here are some suggestions for everything Mehndi-related a groom can explore.
You may have heard a lot about it, and we're here to show you some incredible groom's Mehndi designs that we found on the internet. Look them up!
HERE ARE SOME ELEGANT AND TRENDY DESIGN FOR THE GROOM
For the no-fuss groom, a simple boys mehndi design
This men's mehndi design is as simple and elegant as they get. It's simple, clutter-free, and features the bride's initials! Such a sweet gesture!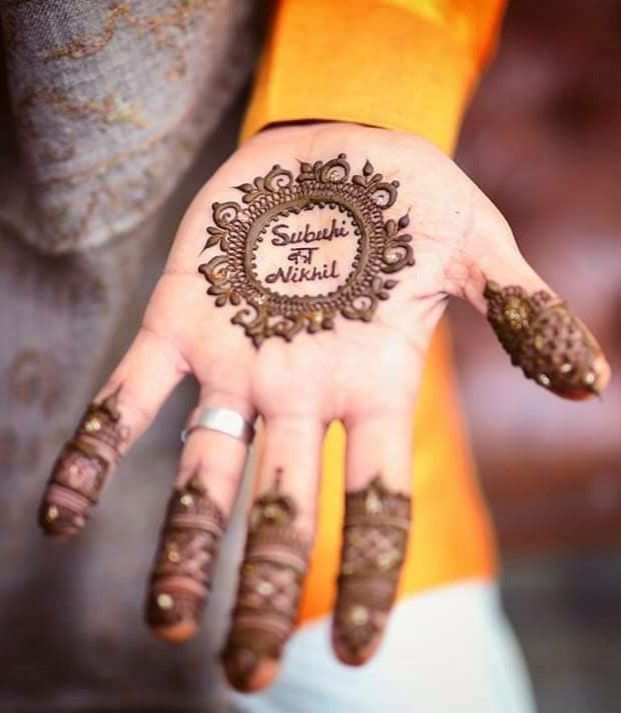 Mehndi design for the out-of-the-ordinary groom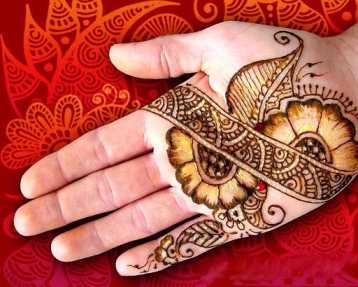 This groom mehndi designs are all the inspiration you need for males who can't get enough of their favourite fictional characters. Please choose an image of your favourite character and have it replicated in the shape of a mehndi design by your mehndi artist.
Mehndi design ideas for the groom who loves symmetry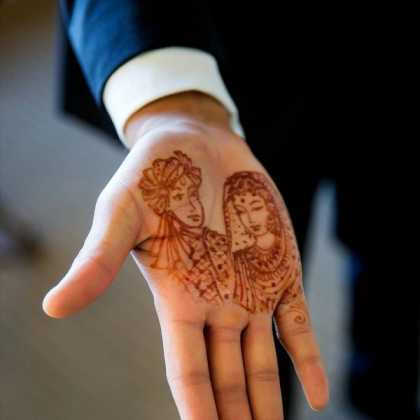 Geometry includes straight lines, symmetric curves, and whatever else! This symmetrical and elegant boy's mehndi design is for all the grooms out there who value symmetry and looks!
Detailed mehndi designs for boys' fingers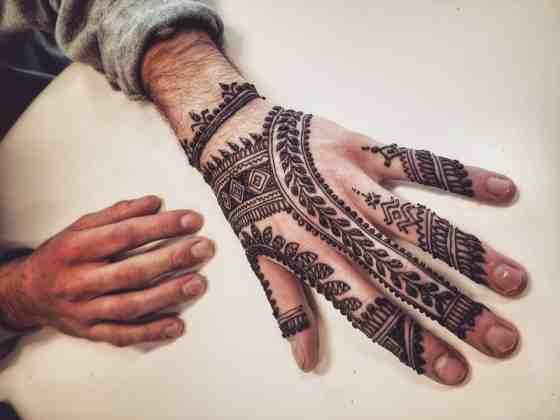 Don't you want a whole hand of henna? But now you don't want to limit yourself to simple designs? This stunningly complex finger mehndi pattern is ideal for the groom who prefers simplicity.
A single band mehndi design for men with geometric motifs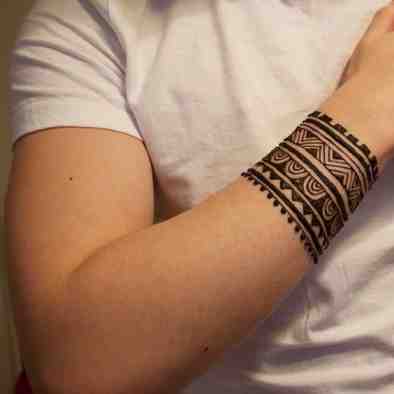 At times, a simple band of henna across the palm works every time! You're ready to go once you add some geometric elements to it.
A beautiful backhand mehndi designs for boys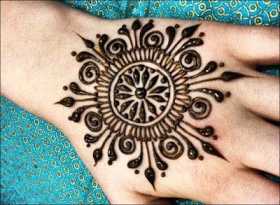 If you are willing to try to do something different, this lovely abstract henna pattern on the backhand is an excellent choice for a unique look.
I hope you found the appropriate guys mehndi pattern to wear as a groom on your wedding day! In the comments section below, please let us know which design you'd like to wear!