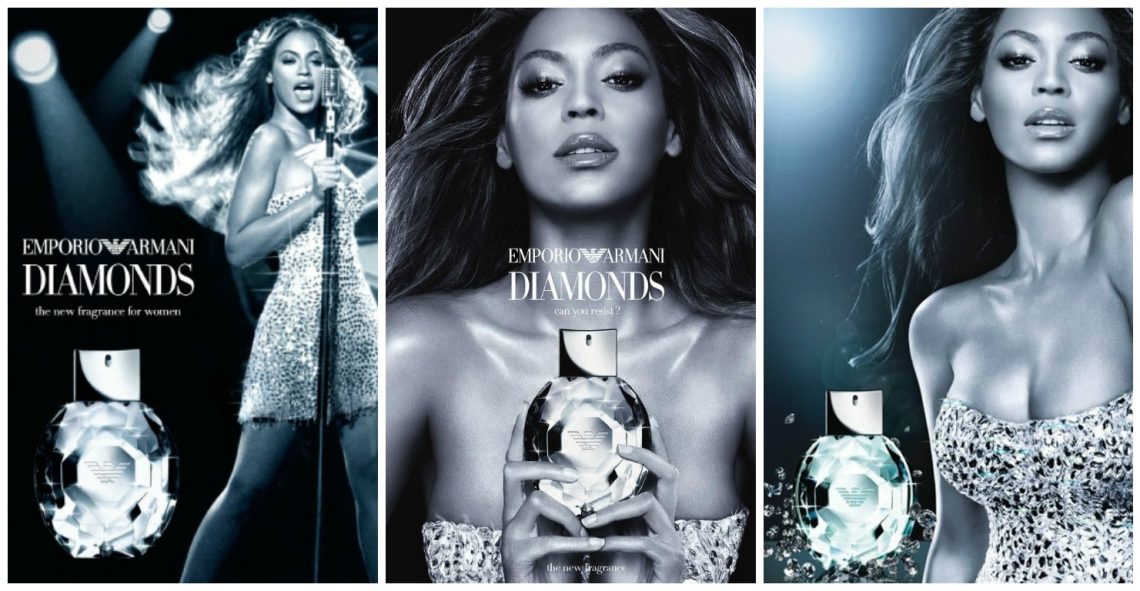 What Does The Emporio Armani Diamonds EDP Smell Like?
Shopping online for perfume has its advantages. Of course, you do not have to leave your home. But, you can also enjoy deals and view all of the big brands in one place. So many more people are choosing Google to shop now than ever before, Emporio Armani Diamond Perfumes smell.
But, one disadvantage of this approach is that you cannot smell the perfume before you buy it. If you are purchasing a new fragrance that you have never tried before, you may be apprehensive. For example, Emporio Armani Diamonds is a very popular Eau De Parfum. It has been around for many years and still remains a favourite with women. But, what does it smell like and it is right for you? Let's take a look at what we know.
Who is Armani Diamonds Made For?
First of all, let's consider whom Emporio Armani Diamond Perfumes is made for. Well, it was created with a strong woman in mind, with the goal of sharing their strength and sexiness with the world. The notes that are used were combined to create a feminine and assertive scent that is said to be irresistible. You can read more here about this Eau De Parfum. But, what you need to know is that Armani Diamonds is a scent that has been created for a confident woman and to allow her to seize the day and show off her brilliance.
The Top Notes
First of all, let's start with the top notes of Emporio Armani Diamonds. This is going to be what you smell first when you spray the fragrance onto your body. Often, they are instantly recognisable.
Lychee
The first top note you are going to notice is lychee. This has been included because it has a sweet fragrance that is pleasant and refreshing. Some people describe it as grape and others say it is more citrus. The good news is that lychee is not overpowering so you do not have to worry about Armani Diamonds being too in-your-face.
Raspberry
The other top note in Armani Diamonds is raspberry. Again, this enjoys a sweet scent that a lot of people enjoy. It adds sophistication to the perfume and it is important to note that it is a member of the rose family. Remember that roses are all about feminity.
The Heart Notes
Next, you have the heart or middle notes of a perfume. This is going to be the scent you recognise once the top notes fade. They often last slightly longer too. Let's examine the heart notes.
Rose
Everyone loves the scent of roses. This is a sweet fragrance that can create the feeling of being in a meadow or somewhere surrounded by flowers. It is a very feminine scent.
Lily of the Valley
Any fragrance that includes lily of the valley is going to smell uplifting and fresh. Women like the floral scent it has and it is often associated with spring.
Patchouli
Patchouli has an earthy personality, which is often associated with a woody fragrance. In particular, it is described as being warm and sexy, which is especially true when it is combined with other scents like vanilla. Patchouli can also create a musky scent too.
Freesia
The last heart note is freesia. This has a floral scent, which is delicate yet sweet. In particular, it has a fresh energy that reminds some people of summer. But, the good thing about freesia is that it is not overpowering and it is still light in fragrance.
The Base Notes
Lastly, you have the base notes. As you may have guessed, these are going to be scents that you smell last once the top and heart notes have faded. These scents will last the longest and they can be prominent. So, let's take a look at what is in Diamonds.
Vetiver
You may notice that there is a woody and cedar scent when it comes to Diamonds. Indeed, this creates a warmth that a lot of women like and that creates strong energy. Indeed, Vetiver might be a base note that contributes to the confidence you feel when you are wearing this fragrance.
Amber
Amber combines with vetiver to create a warm and sweet scent. There is a pleasant aroma from amber and some people describe it as creating a spicy fragrance too. It will last and evolve throughout the day.
Vanilla
Vanilla is a sweet and smooth base note also used in Diamonds. It is said to be a positive scent and one that most people like. There are even some that say wearing vanilla can make you more attractive.