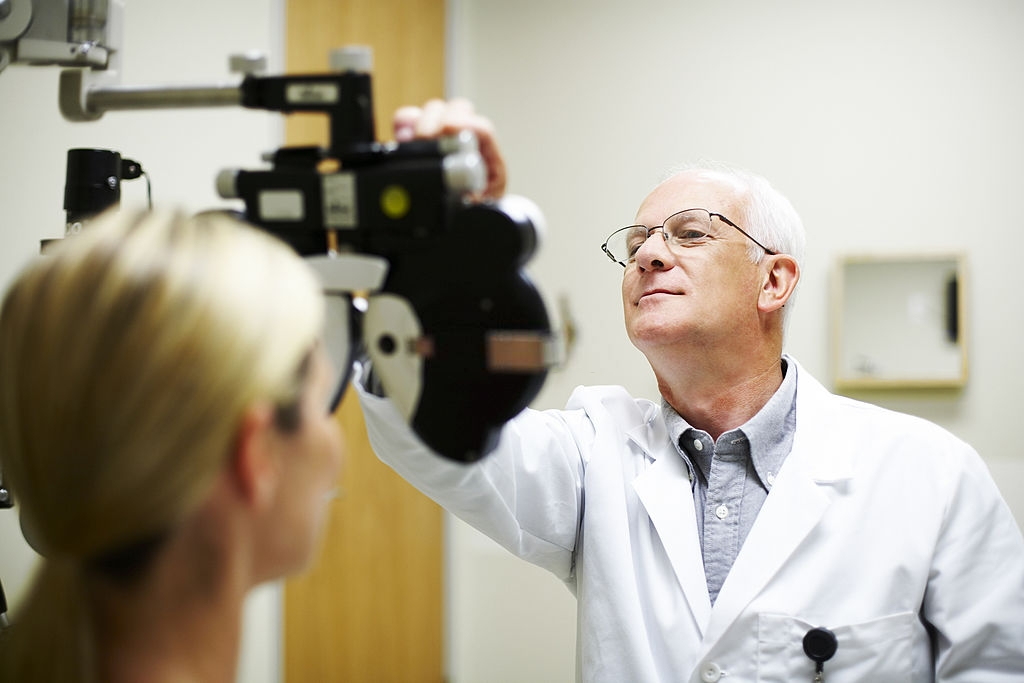 Why and When Should You Book an Appointment with Your Doctor for an Eye Test?
The Eye Test out of the five basic organs is perhaps the organ we depend most on, for most people the Eye Test is where we perceive information first, much like the saying, "seeing is believing" our whole life's daily activity is heavily depended on the function of our Eye. Thus, it is also important to care for them.
Now, with daily life surrounded by the constant use of smartphones, televisions etc. our eyes have become more prone to damage from long usage without taking proper breaks, resulting in nearsightedness6 and other eye related problems.
Why Should I Book an Appointment for an Eye Test?
Just like the other parts of your body, with constant strain even your eyes would begin to suffer. An early check-up would help prevent any serious damage to your eyes and provide it the care it needs.
It is recommended to visit your local ophthalmologist for your eye test, as eye clinics have the equipment and trained staff alongside experienced doctors to diagnose and identify and concerns early on and would advise you further if need be.
When Should I Get My Eye Test?
There is no rule as such, that you need to visit your local ophthalmologist only when a problem occurs in fact it is recommended to get an eye test at least once a year, just like periodic body check-ups. This is especially important when one approaches his later years, where health complications become commonplace.
Now if you were to face any of the symptoms described below, then you should book yourself an appointment immediately.
Your eyes are irritated causing it to be reddish, itchy, dry or all three.
You start seeing light flashes, floaters in your vision or spots.
Your family has a history of diabetes or glaucoma that it would be wise to have your eye test taken especially if you are approaching the age of fifty.
You find it difficult to navigate with your eyes at night, and spotting street signs or driving at night seems harder than usual.
When you strain your eyes regularly and suffer from headaches caused by straining your eyes. This is common among people who use computers and smartphones for long durations regularly.
Following a target, you feel like you're suffering a case of motion sickness you might want to visit the doctor as it could be related to your eye lenses and muscles.
Squinting to read, or holding the newspaper further away to focus, than you might have short or farsightedness. A visit to the doctor is recommended before the situation worsens.
Perhaps you had an accident and injure your head and now you seem to find changes to your normal vision, it could be related to your head trauma. Visit an ophthalmologist at the earliest.
If you feel your vision is clouded or glassy, you should consult your doctor as this could be a case of cataract. A cataract is very common among older folks but can affect youths as well though very rarely.
Suffering any of the above symptoms a person should visit your local ophthalmologist for an eye test at the earliest possible. This would not only identify your problem but also prevent from further damage. For people above fifty and nearing fifty, it is recommended to visit your local ophthalmologist regularly, as with age the body health declines and careful and periodic maintenance of one's health will ensure you to live at your best potential.