Your Anti-Frizz Guide To Summer Hair
A frizzy-haired look in comparison to a sleek, summer hair care photograph – which would you prefer? It goes without saying that frizzy hair is a big no-no when it comes to hair health. This is because frizz can lead to hair damage and breakage, especially in the summer months when you're already irritated with the humid weather.
Summer hair care is the need of the hour if you're going through a frizzy hair day. By incorporating the right type of hair care products like professional shampoos and hair products for frizzy hair specifically, you can do your locks a favour. You can transform the way they look and feel and turn that frizz into soft, shiny, and bouncy tresses.
How? Here are a few tips to get you started on your frizzy hair treatment.
The Perfect Summer Hair Care Routine Exists
Yes, it's true. Summer hair care is a revamp to your existing hair care routine but all in the interest of making your locks healthy. By using hair products for frizzy hair, you can tame your hair by smoothing out your tresses. Moreover, you can keep your scalp and locks away from the humidity by ensuring they are cleansed at all times.
Follow these tips for the perfect frizzy hair treatment this summer.
1. Frizz Begins in the Shower
Let's be honest. The first mistake you can make to make your hair frizzy starts in the shower. Whether you towel dry or blow-dry your hair, the first question to ask yourself is whether you hydrate your locks or not.
Scalp and hair require immense moisture to look hydrated and bouncy. If they lack hydration, your hair will look dull and develop frizz in no time. It might also develop split ends shortly. Hence, choosing the right hair products for frizzy hair is of utmost importance.
To give your hair a burst of hydrating while ensuring the taming of the frizz, you can try the Godrej Professional Avocado Nourish Shampoo and Mask. They are the best hair care products proven to be a gamechanger for your locks.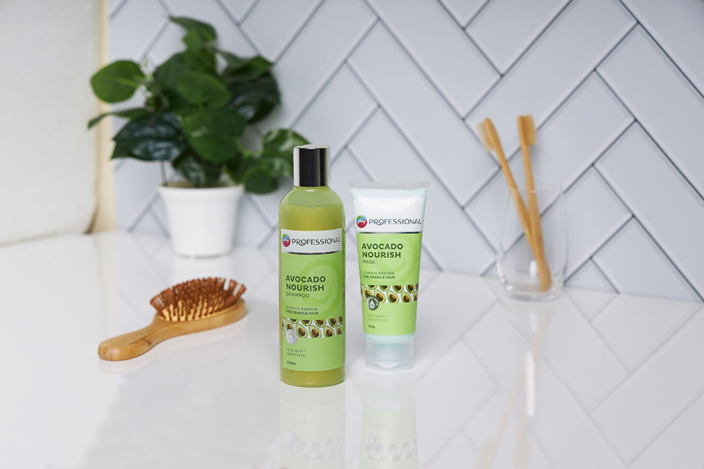 Usage Recommendation:
Apply the shampoo for frizzy hair and rinse it thoroughly.
Scoop a small amount of the mask and run it over the lengths and ends of hair. Avoid the scalp during this process.
After 3-5 minutes, rinse your hair thoroughly.
The Avocado Nourish Shampoo and Mask combo gives your fragile and weak hair the tender loving care it needs. It also has almond oil which contains all kinds of healthy ingredients for hair like Omega-3 fatty acids, phospholipids, vitamin E, and magnesium.
So while nourishing your hair, this professional shampoo and mask also strengthen it from the roots to the tips. Use them twice or thrice a week for best results.
2. Use One Of The Best Hair Masks For Dry And Frizzy Hair
Specific hair products for frizzy hair cater to the concern of the hour. In your case, you might have dry and frizzy hair. While you can always do away with a shampoo and conditioner rinse, it is highly recommended to apply a hair mask at least once a week.
Hair masks are more nutritive in nature and ensure that your locks are supercharged with moisturising ingredients. They restore life back into dull hair, taming frizz and making your locks look healthier than ever. You can choose from Godrej Professional's range of the best hair masks for dry and frizzy hair.
P.S. – They are sulphate and paraben-free hair products which means they are safe for your hair.
3. Protect With A Leave-In Hair Cream
Cream, cream, and nothing but a leave-in hair cream are your best friend on a bad hair day. This is because it is composed of nutritive properties to keep your hair nourished for long hours.
If you're looking for good hair products for frizzy hair, you can consider adding the Godrej Professional De-Frizz Smooth Leave-In Cream to your collection of summer hair care products. It is specially created for Indian hair and tames frizz effectively.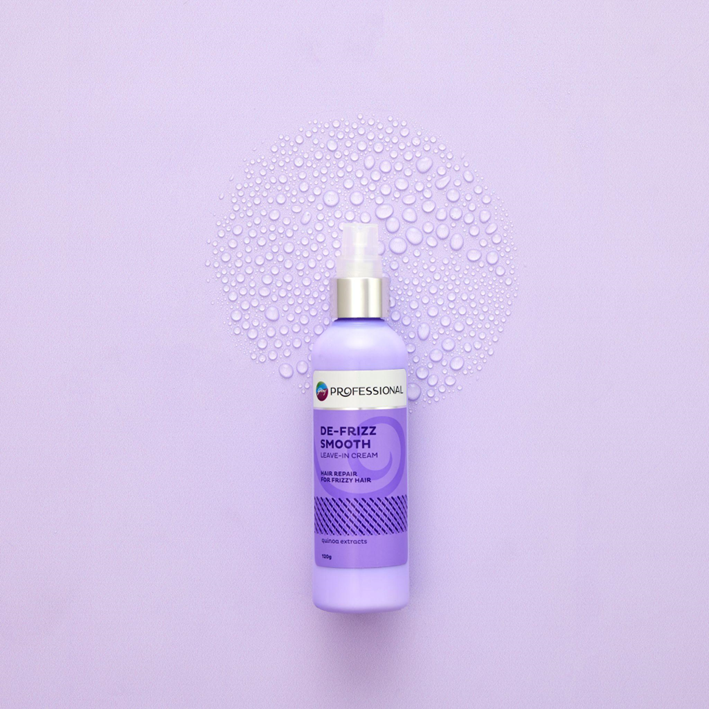 How to use it?
Take a small quantity of the serum into your palms.
Apply evenly over the hair, focusing on the mid-lengths and ends.
Do not apply to the scalp.
This frizzy hair treatment is enriched with UV-protect ingredients to keep your hair healthy while nourishing it from the tips. It controls frizz by retaining moisture in the locks and can be used after a shampoo rinse for best results.
4. A Hair Serum Can Also Do Wonders
The power of a good hair serum can work beautifully for your summer hair care routine. Especially when you find a frizzy hair treatment that does not make your hair greasy and instead helps reveal soft, shiny locks with a smooth finish.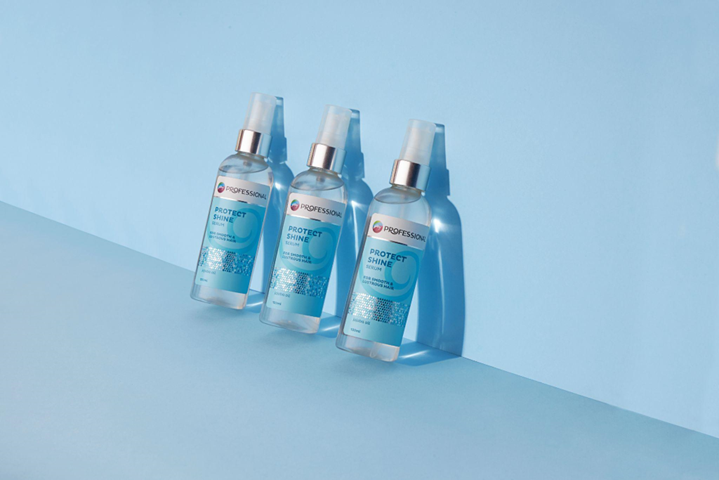 You can try the Godrej Professional Protect Shine Serum after washing your hair. It is one of the best hair serums for frizzy hair since it is specially made for Indian hair. Enriched with Jojoba Oil, it safeguards your locks with UV-protect ingredients while making them smooth and shiny. The best part is that it is devoid of sulphates and parabens, adding extra care to your frizzy hair.
5. Style Your Hair Right
Apart from using hair products for frizzy hair, you also need to decide on the best way to keep your hair in place. Is a high ponytail worth it every time or should you let your locks loose? The best way is to always work it naturally rather than worrying about how your blow-dried hair might flatten due to exposure to the sun.
The Takeaway
The ideal summer hair care tip is to just do you! Your hair will definitely thank you for the tenderness, love and care. Use these hair products for frizzy hair regularly to see desirable results.