A world Of Fashion Tips, Only For You – By Us!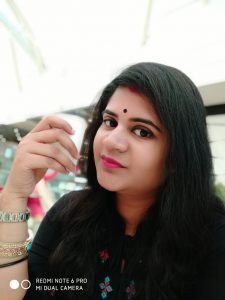 Welcome home! We're excited that you want to learn more about us. Hope this will help you learn some of the

New modern tips and tricks
Introduce you to a few excellent products
You will find some of your Interesting topics here – Shopping, Beauty, Fashion, Fitness and Makeup. This is a happy place where the author loves connecting to her audiences in different ways and sharing all her experiences, recommendations, reviews and to come upon with Makeup, Beauty and Fashion!
Beauty fascinated Shivani Chaurasia ( known as Shaily ) has set up a one-stop destination for all the lovely women Out there. She is a self-taught fanatic and aficionado, a product junkie and a fragrance buff! She gives her best as she is genuinely passionate.
We make sure that you get all the tips and proper care for your skin, including lots of style tips, beauty advice, product reviews, fashion inspiration, skincare tips and definitely drool-worthy lip swatches. Interesting right?
She is looking forward to sharing her fashion and beauty tips with you and hoping to inspire you to do the same.
Shivani Chaurasia and account head are based in Gwalior, India but lives in Bhopal, India currently. Her interest and passion for Makeup, Fashion, and beauty have motivated her to become a full-time blogger and influencer. Also, she does photography! Check out this too.
To know more information about how this blog works, please click here and go through all the Disclaimer and policies.
So browse around, ask questions and share your comments/opinions at Shailybeautytips@gmail.com if you'd wish to know more and learn more. We're so happy you're here!