Welcome to Shailybeautytips.com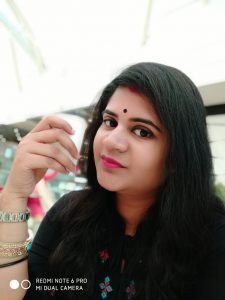 Our website address is: http://shailybeautytips.com
Hope this blog will teach you some new tricks, introduce you to a few great products, stop you from wasting your time and money.
Here you will find all your favourite GIRLY TOPICS – Shopping, Beauty, Fashion, Fitness, and makeup. It is a place where the author loves to share her experiences, reviews, recommendations and her general encounters with makeup, beauty, and fashion.
Beauty obsessive Shivani Chaurasia (also known as Shaily) has created a one-stop-destination for women who want a good dose of beauty with a helping of style. She is a self-confessed makeup aficionado, a product junkie, and fragrance buff! She likes to write about Makeup, Fashion, Beauty, and lifestyle. From plenty of product reviews, fashion inspiration, skincare tips, and of course, drool-worthy lip swatches, you will find everything you need here!

An Account Head and Shivani Chaurasia is based in Gwalior, India. Currently lives in Bhopal, India. Her true passion for fashion, makeup, and beauty has encouraged her to become a full-time Blogger and an Influencer. She does photography too. To find out more about her Photography, click here For more on how this blog works, please go through Disclaimer & policies. If you wish to contact her, please contact via e-mail at Shailybeautytips@gmail.com
Your comments and questions are welcome. Ask anything and get solutions to all your fashion, beauty, makeup and fitness queries and stay up to on the LATEST TRENDS.