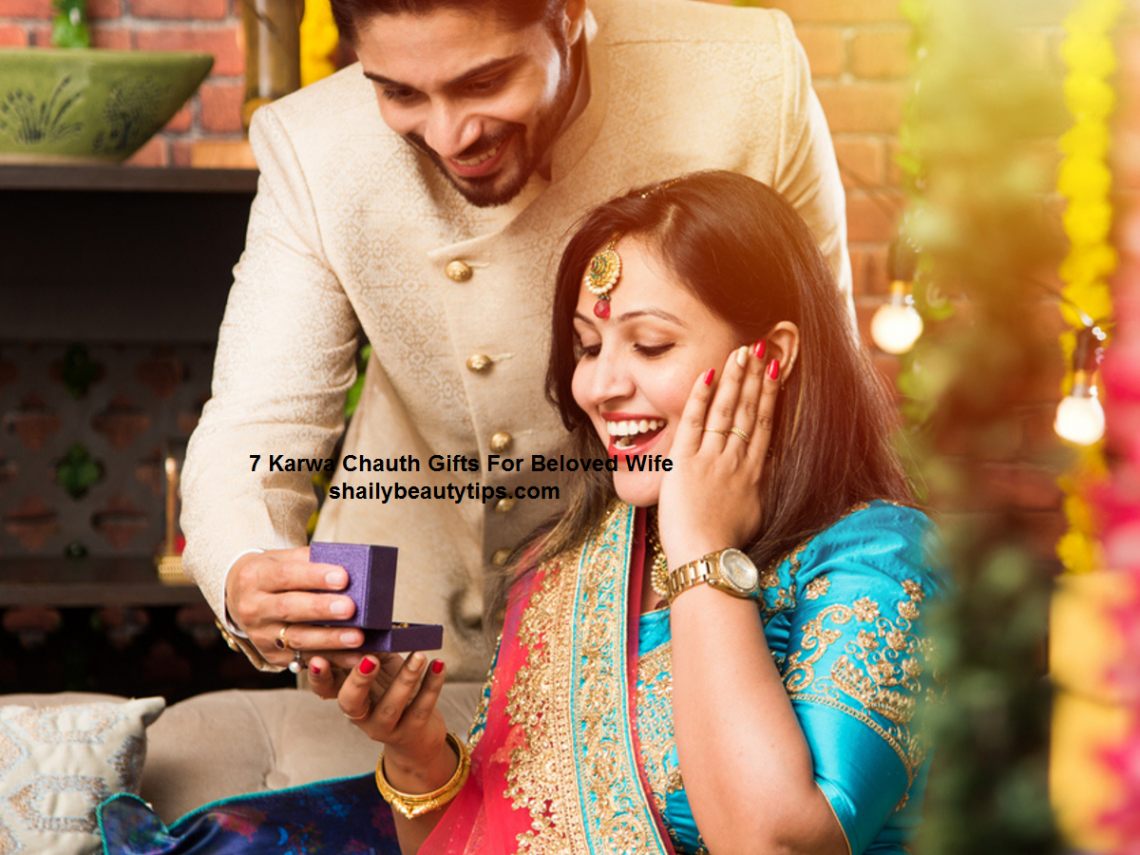 7 Karwa Chauth Gifts For Beloved Wife
"Karwa" is another name for the earthen pot, and "Chauth" means fourth in Hindi. For married men and women, this is a special day. Women (and some men too) fast for their partners, pray for their partners' longevity, and have eternal fellowship with them. In return, the partners presented them with gifts to express their gratitude and love. According to tradition, the husband should give up some priceless treasures in exchange for his wife.

Choosing a Karwa Chauth gift for wife is a complicated matter, and the right gift requires a lot. Or just like that? To solve this problem for all married men and keep up with the trend, we have selected a series of gorgeous and dazzling gifts for your wife on Karwa Chauth.

Spa Gift

After a tiring day, this is the gift she needs the most. What more can she ask for? Because in order to relax and feel calm, this spa set will provide her with the heavenly experience she has been longing for, especially after every busy day.

Jewelry

No woman on this planet has ever said that she hates jewelry. From simple to exquisite items, everyone has their own favorites. This is why giving jewelry, especially at Karwa Chauth, makes this occasion special.

A Movie Reel Of Your Love Story

If you really want to do something unique, then challenge yourself to make a movie. Start making small videos for your wife about their day, frankness, and secrets. Make a clip every day for the next few weeks. Also, get some video clips of your wedding and any other old videos about her you might have. Join these and show this heartfelt movie while she waits for the moon to appear! This is one of Karwa Chauth's many gift ideas that can earn you extra points.

The Gold And Pearl Bracelet

This is an example of the perfect classic gift idea for women. Perfectly matched with traditional and western clothing. Married women like accessories, and bracelets are a must in their jewelry box. Although bracelets are the best gift for a wife, they can also be very romantic.

Mithai And LED Thali Gift Set

Karva Chauth's thali set is sweeter and will put a smile on your wife's face. Equipped with a wealth of LED lights, you only need to turn on it, and you will be dazzled when it gets additional benefits.

Romantic Cuddles

When you think of celebrating love, the first thing every woman thinks of is the Eiffel Tower! So, celebrate this Karwa Chauth by giving romantic gifts to your loved ones. Champagne-shaped handmade chocolates and Eiffel Tower souvenirs, plus a small hug, you will make her fall in love with you again.

Karwa Chauth Custom Set

This is another great way to show how much you love your wife and acknowledge the sacrifice she made for you. Just put a beautiful picture to make it more personalized.

So on this special Karva Chauth occasion, express your love towards your wife and surprise her with these exciting Karva Chauth gifts.