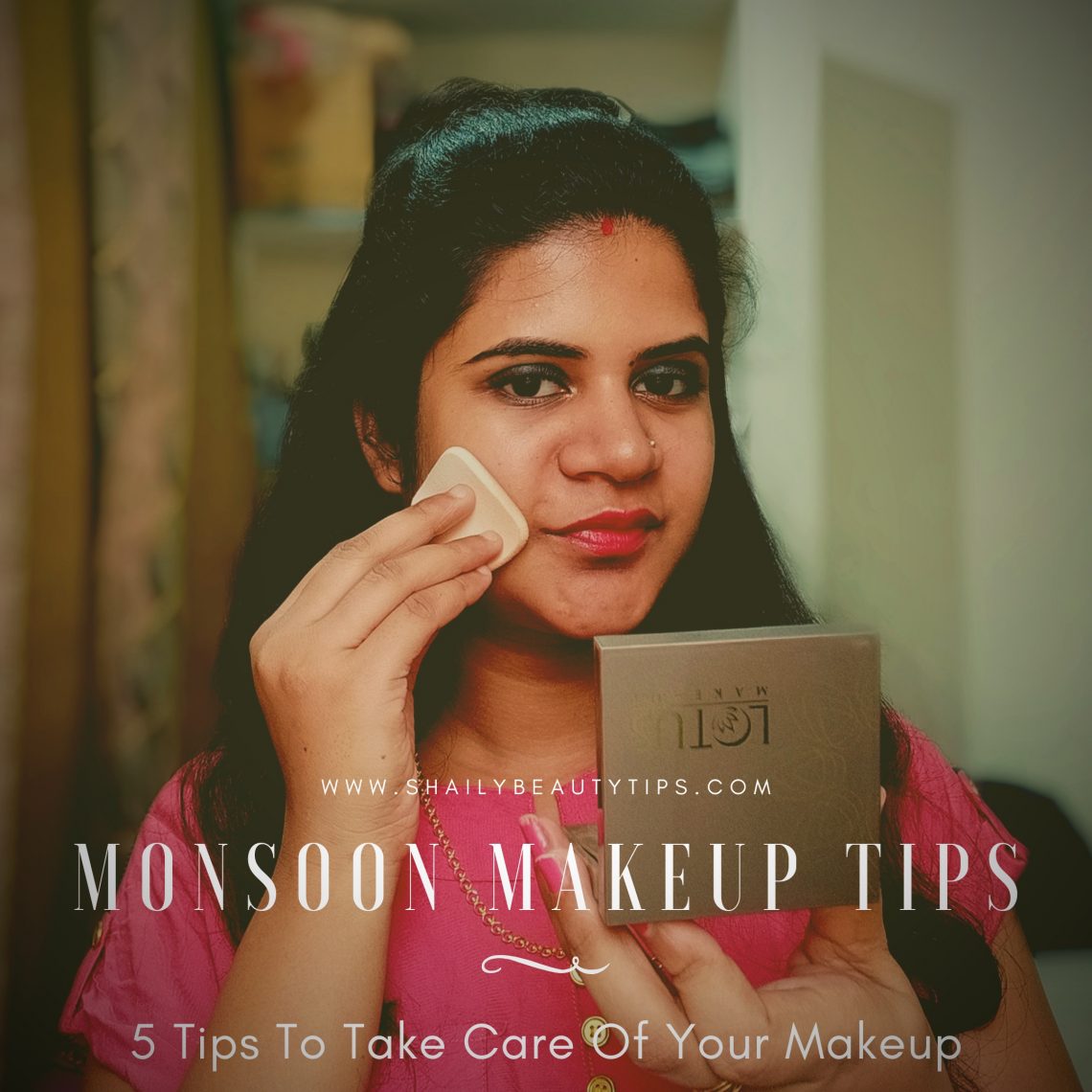 Monsoon Makeup Tips: 5 Tips To Take Care Of Your Makeup
We cannot afford to walk into work with panda eyes because of the monsoon. If you can't waterproof your Makeup, these tips will help you keep it manageable and with minimum damage.
We love the rains and its fun to just dance in the rain once in a while. We've seen all these actresses getting wet in the rain with perfect makeup but that doesn't really happen with you, does it? Monsoon can dampen your make up and if you're not too careful it'll wash it all away. Monsoon brings along with it dripping mascara and unmanageable hair and patchy foundation. You don't want to end up with panda eyes right once it rains. It's essential to manage your make up before the rains ruin it. A patchy and ruined make up can ruin your complete look and re-doing it won't do you any good. We need some hacks to keep our makeup intact during monsoon.
Here are some tips to monsoon proof your make up this season.
1. Moisturise:
Even though the weather is humid, one must always moisturise the skin as it tends to get dry. Keeping a good moisturiser handy always works and creates an even skin for the application of make-up. Use water-based moisturiser on your skin as it will absorb oil.
2. Foundation:
Avoid using a heavy foundation. Go for something lighter like a BB cream instead. Your base needs to remain intact or else you will end up with patchy skin. Use a BB or CC cream and dust with some finishing powder or compact instead of going with a foundation.
Note: If you want to use a good foundation, don't forget the primer. Though it may not be a necessary product this season it may be your only saving grace.
3. Use Powders:
During the monsoon, avoid using cream-based products. Instead, apply powder to give a matte effect. Don't apply too much foundation and concealer. Use some powder because the base to use your make-up.A powder-based foundation will last longer in humid weather.Also, employing a primer is crucial before applying make-up.
4. For the Eyes:
According to celebrity make-up artist, Niti Luthra, "Make sure you use waterproof mascara and eyeliner. When it comes to liners, ensure you hydrate your lids before applying the ink.For a unflawed matte end, select a felt-pen liner verses a pencil that's cream-based. Ditch the black Kajal pencil and opt for a white or brown colour pencil to line your eyes. They will widen your eyes and won't run off due to the rains."
5. For The Lips:
Avoid lip gloss during the monsoon or any glossy lipstick for that matter. It will look patchy and bleed due to the weather. Try using a matte lipstick. If you're not a fan of a matte lipstick, apply your glossy lipstick and dab it with some finishing powder or compact to give it a matte look and make it last longer without bleeding.
Keep your make up to the minimal. The lighter the make up the easier it'll be. If you go for a darker look the chances of it dripping and making a mess are higher.

Shaily Chaurasia