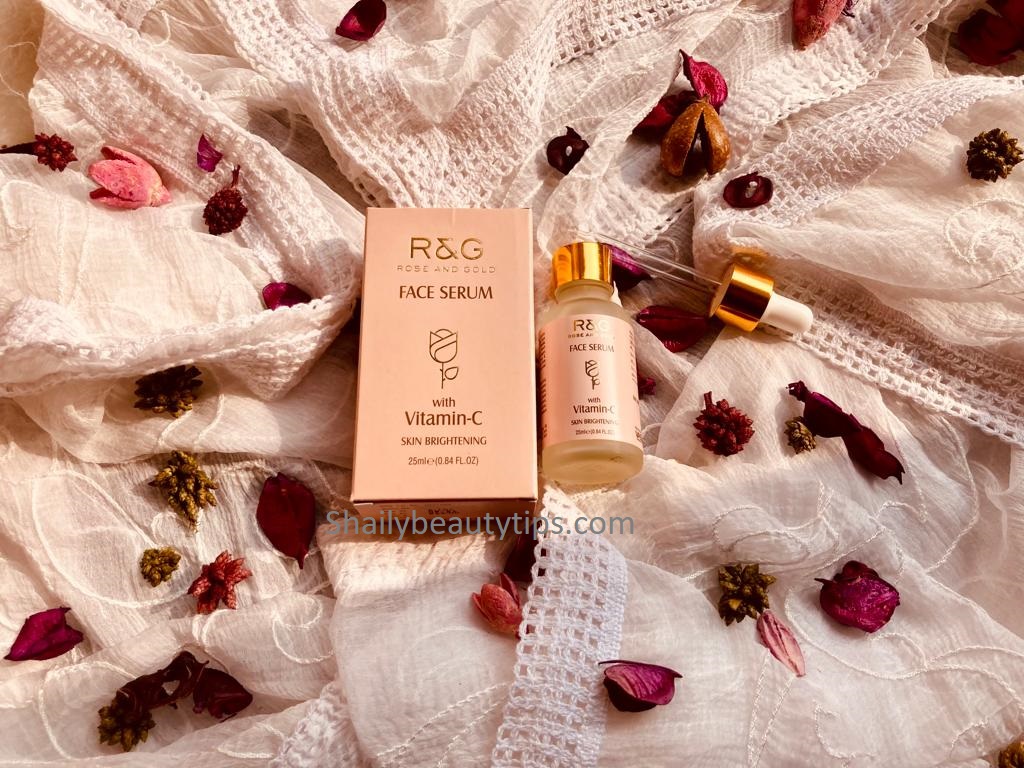 R &G Vitamin C Face Serum Personal Review
R&G company was founded with a passion for environmentalism, to save the planet from the pollution caused by the production of petroleum products which excretes harmful gases and poisonous substances which spoils the environment affects the nature and the water bodies and the living bodies in the rivers, lakes. So R&G has initiated the production of these naturally extracted ingredients to make them safe and even safer for users to use. It is the commitment of the professionals to take complete care of its customers and trusted users and provide them with the best face serum to follow for their best Skincare Routine.
R&G Vitamin C Face Serum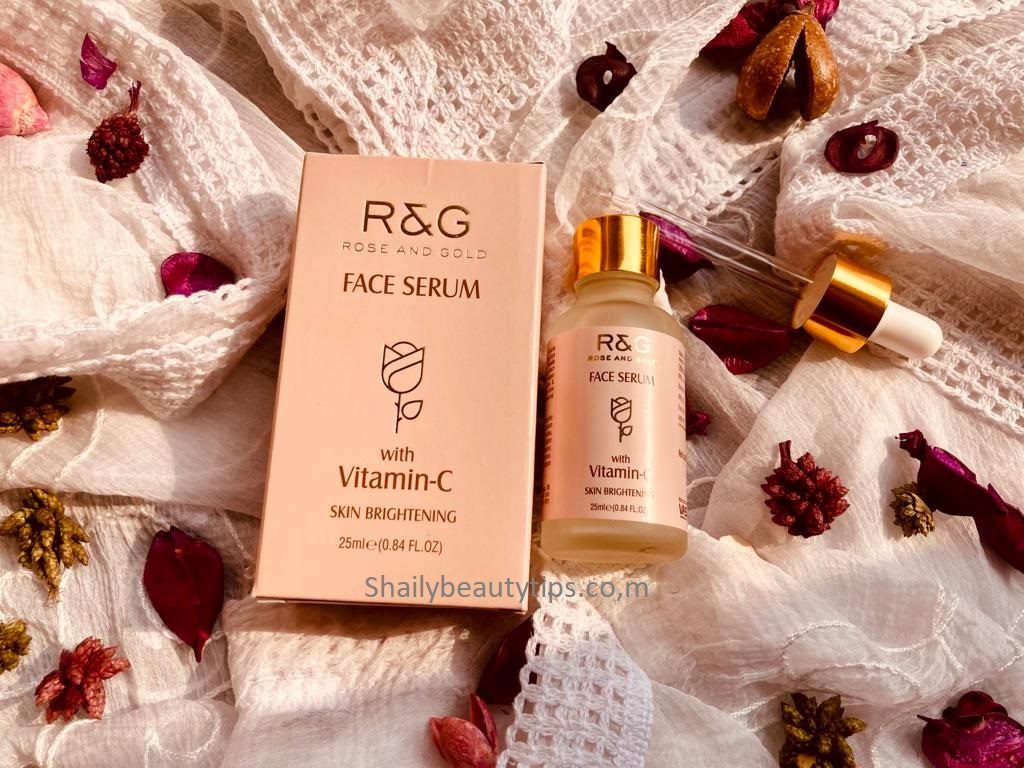 The Face Serum is purely made out of vitamin c as its name claims.
It is a product for all face types, rough or smooth; it makes no difference because it is naturally made.
This rose gold serum is formulated from the most suitable and stable derivates of vitamin-c; this provides fast-absorbing face serum is fortified with Niacinamide, Ferulic acid and Natural Moisturizing Factors, which works together in synergy to help the boosting of collagen synthesis.
This allows the customers to improve the face by removing dark spots and skin tone and giving radiance to your face, promoting skin smoothness and silky softness, and making your skin look healthier and fantastic.
To use this product, first, you have to wash your skin with lukewarm water and use a towel to wipe your face, And then open then the lid attached with a dropper and take 2-3 drops and gently apply on your skin
Leave it for a few minutes to let it get absorbed, (please note) avoid to use on your eyes and keep it out of the reach of children.
And at last was avoid to wash it off because it's a serum, not face wash.
Use code FACECARE10 to buy this serum. You will get a 10% discount on using this code.
Testimonials
For anyone who is searching for a good face serum, this product is highly reliable and usable. Because I say this out of my experience,
I have used it, and I urge you to use this product because it is really good in my experience. After all, I had dark spots on my face, and that's all gone after using this. And I would recommend you all. And it has made me handsome like never before and thanks to this beautiful product of R&G.
You can trust me for this. It features all this:- Brighten sun-damaged and dull-looking skin, Prevents dark spots, Helps to moisturize and even skin tone, acts as an anti-oxidant against environmental damages, Prevent premature skin ageing. Moreover, it's travel friendly as it is available in tiny 25 ml packs, making it even more compatible to carry and follow your routine. Skincare Routine.
Conclusion
This is an excellent product to use a highly recommended by many users who have also used this beauty product and me. Thanks to the R&G company, it has come up with a healthy and good reviewed product like R& G vitamin c face serum for skin brightening. And I expect all you new users to trust this product, as I have never been disheartened by using it for weeks together.