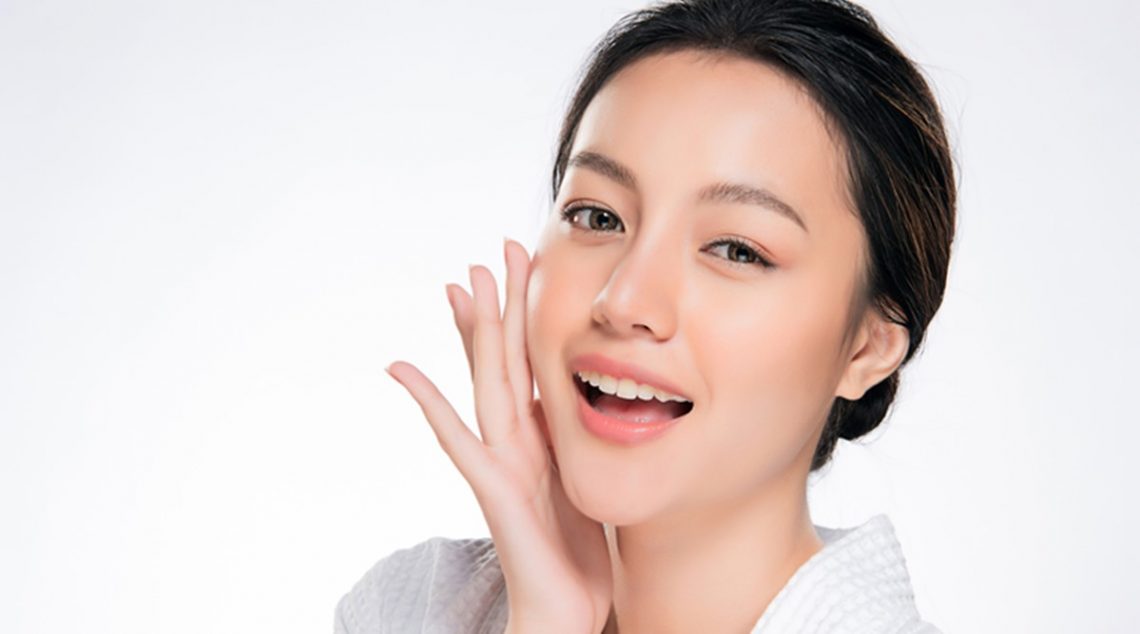 Skincare Routine for Oily Skin: Some Easy to Adopt Methods
Are you in need of a skincare routine tip and methods for oily skin? Everyone who you see around is obsessed with their beauty and skin because beautiful skin improves your look. The internet is full of various easy to adopt methods to get the best skincare routine for oily skin. Many people look for a skincare routine for oily skin.
Oily skin makes you look dull because it also results in an acne breakout and makes you look tired.
Most people complain of oily skin. Oily skin is a widespread cause of concern, especially among women. Oily skin is a result of extreme sebum production in the skin. Check skincare routine and tips to get rid of oily skin and get a glowing complexion.
Find the Best Skincare Routine for Oily Skin:
Many women, including young girls, complain of oily and dull skin. It is because they do not follow the right routine and tips to get healthy skin. So, now you don't need to worry because here you will get precise skincare methods and methods.
Neutrogena Oil-Free Acne Wash
Aveeno Clear Complexion Foaming Cleanser
Cetaphil Pro-Oil Removing Foam Wash
AcneFree Witch Hazel Mattifying Toner
What are the Causes of Oily Skin, and How to Improve it?
You might be wondering about the reasons for oily skin. Your skin becomes oily because the sebaceous glands in the skin make too much sebum. Sebum is a buttery and waxy substance that hydrates and protects your skin.
Sebum is essential to keep your skin healthy because too much sebum secretion can create a problem. Too much flow can lead to oily skin, acne, and clogged pores.
Apart From This, Check Other Reasons for Oily Skin:
Age
Genetics
Place and environment where you live
Using wrong skincare products
Improper skincare routine and overdoing skincare routine
You are too much stressed
Hormonal changes
You are not cleansing your face properly
You don't moisturize
Your skin produces excess sebum
Poor diet and unhealthy diet
You are over-cleansing your face
Certain food items can contribute to oily skin. It is essential to follow it to keep your face oil-free. After that, you may get good glowing skin.
Check the Food Products that Make Your Skin Look Oily:
Dairy products are suitable for the skin; they are not that good for the skin. It is better to consume products like soy milk, almond, etc.
Fried food like french fries, samosa, chips, etc. is not good. Although it tastes good, it is not suitable for the skin. Therefore, you need to choose wisely. So, be careful while selecting the food you eat.
Salty food can cause a problem because salty food dehydrates the skin. When your skin dries, it fights the water loss by producing extra oil. So, eat salt at a moderate level to keep your skin oil-free and healthy.
Sugary food raises your blood glucose level and also causes many health problems. It is also bad for your skin. Eating food that contains a lot of sugar is not right because it can cause inflammation in the body, which makes the skin oily and can also harm the skin. Limit the intake of sugar to get a healthy skin.
Do not consume alcohol as it makes the skin dehydrated and dry. It causes increased oil production to compensate for water loss. Instead of alcohol, drink more water and fruit juices to balance water. Also, you can consume more juices and other liquids.
How Does an Oily Skin on the Face Look Like?
Greasy and shiny appearance
Pores on the skin
Frequent pimples
Pimples
Clogged pores
Additionally, Do You What the Good News is?
Yes, you can easily get rid of oily skin with the use of the right skincare routine and products. It does not require too much of your dedication and within a quick time, you can get relieved of oily skin.
Follow this four-step simple routine in the morning and evening to keep your skin clean, clear, glowing, and healthy.
1. Cleanse in the Morning and Evening
Cleaning your skin is one of the essential skincare routines. Even if you are washing your face in the morning and night; it is equally important to give a complete cleanse to your face in the morning. Also, during the night, your skin sheds skin cells and produces oil.
2. Choose a Toner
Once you have removed makeup and your skin is free from oil, dirt, and makeup, use an exfoliating toner that contains one of the following because this will prove a better skin.
Glycolic acid
Lactic acid
Salicylic acid
3. Treat Your Skin Properly
If you get acne, then use benzoyl peroxide or sulfur in the morning to prevent oil production and avoid breakouts. In the evening, apply a retinol product because it helps to keep pores clear and also to keep the skin glowing.
4. Moisturize Your Skin Well in the Morning and Evening
There is a misconception that you don't need to moisturize your skin if you have oily skin. Moisturizing is a very crucial part if you have oily skin because of many reasons.
The only thing you should be careful about is the type of moisturizer you are using. All skin types need moisturizer, and you need to be cautious about the moisturizer you are using because this is responsible for providing you the right skin.
For Oily Skin, You Can Choose the Following Types:
Lightweight
Free of oil
Water-based moisturizer
Apart from this, there are many other solutions to get rid of oily skin. Check one such effective method below:
1. Use Blotting Paper
If you feel that your skin is oily all day, use a blotting paper. The blotting paper can be used to control excess oil on the face. To do this, press the blotting paper against the facial skin for a few seconds. It will absorb most of the oil.
Repeat this throughout the day to remove oil from the face.
2. Wash Your Face After Exercise
Make it a point to wash your face after exercise or workout. It is vital if you do not have a shower immediately after exercise. Washing your face will remove sweat, dirt, and oil from your face.
Wash your face with a cleanser and then apply a moisturizer. It will be better if you wash your face immediately after exercise.
3. Be Careful While Choosing Products
While selecting the products, avoid products containing alcohol as this can cause paradoxical, an increased oil secretion.
Avoid buying products that are thick or greasy like shea butter, vaseline, cocoa butter, etc.
4. Careful While Going Outdoors
While going out, make sure to apply a sunscreen that is at least SPF 30. It is best to use a sunscreen that contains either titanium dioxide or zinc oxide. It can prevent breakouts.
Wear a moisturizer with sunscreen to protect your face's skin.
Some Other Essential Things to do to Reduce Face Oil are:
Washing your face regularly can help in reducing the oil on your face. Wash face with warm water and a good face wash or soap. Do not use soap or moisturizer with too high fragrance, moisturizer, chemicals, or other such things that cause itching. Also, wipe your face with a soft cloth and do not rub the cloth on your skin while cleaning the face because it can also leave marks on your face. So, be careful while wiping your face.
Pat the face dry: Use a soft towel or a smooth skin after washing it. It should be done with care, from drying and then and you should gently do it. Rubbing the skin while wiping the face can result in more sebum.
Use a facial mask
Some of the Below Mentioned Face Masks Can be Financial for Cleaning the Skin. 
1. Clay:
Masks contain minerals like bentonite or smectite that can absorb oil and so it reduces skin shininess and sebum. Use it occasionally and prevent the skin from drying, and then you can apply a gentle moisturizer.
2. Oatmeal
Masks containing colloidal oatmeal has many benefits. It may also help to clean the skin.
3. Honey
Raw honey is always good for the skin and has antibacterial and antiseptic qualities. Applying honey masks for 10 minutes because it reduces oily skin and reduces acne, making the skin soft.
4. Check your diet and eating habits
Avoid spicy food and alcohol rich food. Eat foods like grapefruit, carrots, and kale because these foods are rich in vitamin A and slow oil production. Also, foods like walnuts, tuna, salmon, and pumpkin seeds, are omega-3 and regulate the hormones that reduce oil production and keep the skin balanced.
5. Keep Your Skin Cooler
Apply skin cools by applying ice and any other cool thing to keep your skin temperature, lower because this reduces oil secretion. So, apply ice or other cool stuff on the face.
6. Go for Minimalism
If you have oily skin, you need to check your makeup routine. Some foundations and primers contain silicones that will result in oily skin.
People believe in a myth that oil cleaners make the skin more oily. They absorb the excess sebum from the skin surface.
Are You Struggling With Oily Skin?
Many reasons attribute to oily skin, but you can quickly get rid of oily skin if you follow a healthy routine and follow these tips. A proper skincare routine and a healthy diet are great to reduce oily skin.
Cleaning, toning and moisturizing the skin both day and night are essential to have great skin. The right skincare products, the right moisturizer, sunscreen, sunglasses, blotting paper, washing and cleaning your face using blotting paper, washing your face after exercising, etc. can keep your skin oil-free and will help look better.
Some Recommended Products are as Follows:
P Lotion
Sulfur Lotion
Retinol Serum
RoC Retinol Correxion Night Cream
Paula's Choice 1% Retinol Booster
CeraVe Resurfacing Retinol Serum
Many products help your skin stay healthy and oil-free. You just need to follow and use the right products and methods. Following the right regime and diet is imperative because it provides healthy skin. Follow these tips and see how you get rid of oil from your face, giving you a beautiful look. Choose the best skincare routine and diet for oily skin and get shining skin. So, be ready to flaunt yourself with radiant and glowing skin.
What can be better than getting a shinning skin and feeling confident in it? Now, it's your turn to look beautiful. All the points mentioned above and ways are useful because they are easy to adopt and provide results in a quick time.
Where to Buy These Products?
You can find many ways to buy these products. You can shop the products online from nearby stores, and you can also buy them online. So, what are you waiting for? Waiting for more is not right because the more you expect, the duller your face looks. So, quickly choose this routine and tips to look better.
Why is Oily Skin not Right?
Oily skin is not good because it does not make you look great. Beauty matters the most for every woman. So, you have to stick to the right skincare routine and diet. So, follow the tips mentioned above because they are pocket-friendly and easy ways to get oil-free skin.
The most high-grade skincare routine is a combination of proper diet and the necessary skincare routine.