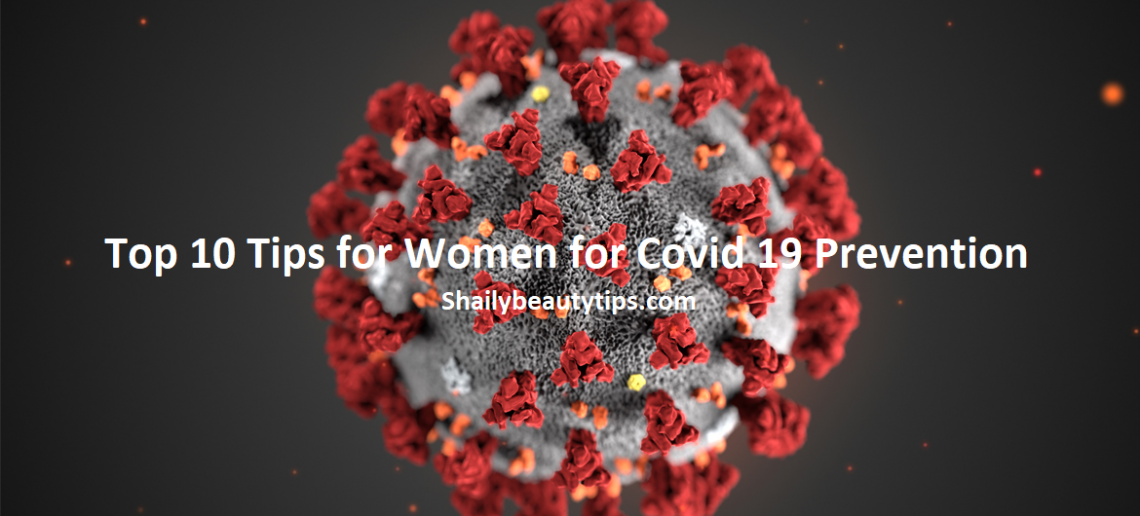 Top 10 Tips for Women for covid-19 Prevention – COVID-19
This new coronavirus is officially termed SARS- COV2. It produces severe respiratory syndrome coronavirus 2. It emerges and leads to the disease of coronavirus or COVID-19. Based on the evidence, it is visible that this virus transmits easily to one another and causes life-threatening diseases.
As it can survive longer than the previous COVID-19, on-air or surfaces in order to come into contact with one. This is possible that this virus could transmit through touching eyes, nose or mouth after touching the surface that has the virus in it.
However, it is not only the main way to spread the virus and sometimes it is present in the body even if you have no symptoms at all. Most of the people only have mild, and few have moderate symptoms. It is our own responsibility to take precaution on a mandatory basis.
Women are the most delicate and one of a strong kind of humans, and they are the base of any home. It is especially recommended to the women who are working in offices or performing household works. They are required to take more precautions so that it doesn't impact their family.
COVID-19- Certain Tips For Prevention
There are few tips that can be helpful to women who are working hard and are becoming more inspirational leaders.
1. Wash Hands-on Constant Basis-COVID-19
Based on research, it is said to use warm water to wash hands, and it is suggested to wash for a minimum of 20 seconds. Focus on the wrist and then to your fingernails and in between your fingers. It is not possible to wash hands continuously; then you can use a hand sanitiser. Basically, before touching and after touching, you should apply a hand sanitiser in case of no possibility of hand wash.
2. Do not Touch Your Face-COVID-19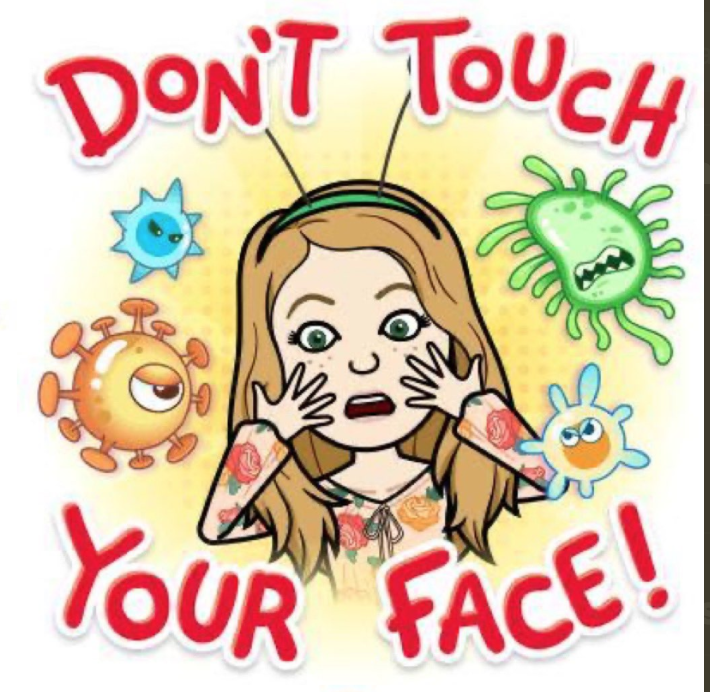 This new virus arises from COVID-19, can stay on a surface for way longer and is said to 72 hours as you can catch this virus by touching the doorknob or your cell phone. However, it is not possible to not touch them, but you should not touch your nose after that. Therefore, avoid touching your nose, mouth and eyes. It transmits through them very fastly.
3. Maintain Social Distancing-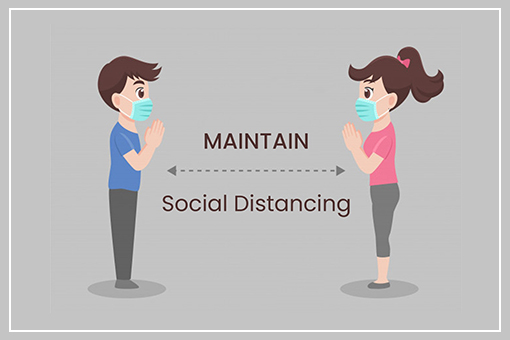 As above said, do not touch surfaces other than the nose or mouth. With this respect, it is necessary to maintain social distancing with other peoples. Based on the study, it is said to maintain 6 ft distance in order to protect one from the spread of COVID-19. As this new virus easily spread from one to another.
4. Do not Take Anyone's or Share Your Personal Items-
As a woman, it is common to share personal items with one another, but it is not feasible to share or use any one's personal items at this time of era. The personal items list can include utensils, makeup material, clothes etc. These types of personal items have more risk to spread this new virus. If you have, then teach your children not to use or recognise their own straws and utensils.
5. When You Sneeze or Cough, Cover Your Mouth-
This new virus is basically found in the nose or mouth, which means it can transmit through air droplets. It can also stay on the surface and survive up to 3 days. So for the protection of your own family and other ones who are associated with you, cover your face when you sneeze and cough.
You can use a tissue or any other product related to this in order to remove the chance of transmission to their related ones.
6. Do Regular and Frequent Cleaning of Surfaces.
Alcohol-based disinfectant can help to clean your home most efficiently. Clean all the times that you frequently use such as phone, laptop and other stuff. Most importantly, clean doorknob, handles and toys of kids. Use this to clean packages of groceries that you bring home. It is suggested to use white vinegar or hydrogen peroxide solution to disinfect your home.
7. Do not Socialise-
As a behaviour of human tendency, we have an urge to socialise, but it can be harmful based on the current scenario. Please don't go out with neighbours even try to avoid meeting or maintaining a good distance with them. If you have to meet them for any important discussion, then at least maintain 6 ft of distance with them.
8. Avoid Group gathering-
It is necessary to avoid gatherings that consist of large groups. This comprises all the places, especially religious places where you may have to stand or sit with other peoples. Tell your kids to not go to a park where strangers are present, and air droplets can be found.
9. Do not Eat in Public Places-COVID-19
It is the time where you are supposed to stop eating in public places. The places include coffee shops, restaurants and other places. Try to cook on your own or tell your family members to support you if you are working late.
10. Wear a Mask While Going Out- COVID_19
It is essential to wear a mask, and you can use a homemade mask as well. Although wearing a mask is not sufficient, washing hands on a regular basis is also important.
It is mandatory for pregnant women, and they have to be extra careful regarding this new virus. As they possess the risk of two lives, wearing a mask and staying at home is highly essential.
Cloth masks are effective but not like N95 or surgical masks, but they can protect you from getting the infection. Most importantly, wash your hands before putting on a mask.
Quarantine yourself if you feel that you are sick. It is recommended to stay home if you are recovering from there. Being a woman, you carry a lot of responsibility, so it is essential to take all the precautions suggested.