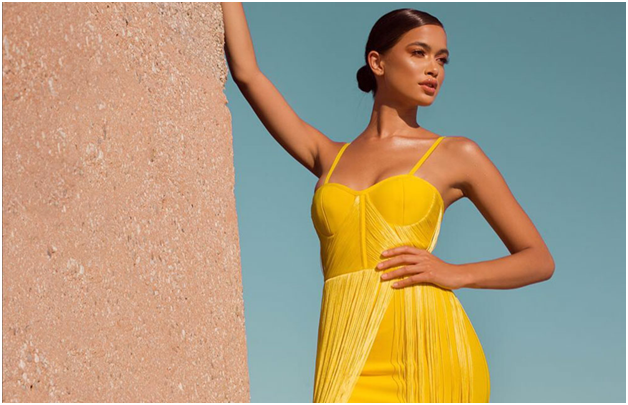 How Fashion Nova Became a Leader in Women's Fast Fashion
Fashion Nova, founded by CEO Richard Saghian, began as a small store in Los Angeles, California. The brand has since expanded to become one of the world's most searched Fashion brands. Although this brand's business model and product are similar to women's fast-Fashion competitors such as Pretty Little Thing, Missguided, and Boohoo, Fashion Nova consistently remains at the very top of their market. Their leadership in women's fast fashion is achieved not only from their low prices, but from amplifying body diversity, a skillful influencer network, and accessible production.
Low Prices, High Satisfaction
According to Saghian, Fashion Nova is "trying to make the fashion industry play by the rules." He noted that fashion competitors tend to mark up a price as much as 500%, but in his opinion, it isn't "fair for a brand to sell an item for $100 that they made for $20." For example, dresses are as low as $28 and no more than $40. Customers can expect to pay $30 for a pair of ankle boots or heels and $55 for a pair of thigh-high boots.
In addition to the brand's commitment to getting a great look at a low cost, Fashion Nova also makes their clothes as easily as accessible as possible. Over 600-900 new styles are released by Fashion Nova every week. Within 24 hours of creating a concept, samples are created for models to wear. Having the pieces ready in one to two weeks helps the brand stay on top of new trends and encourages its consumers to keep shopping. Fashion Nova takes "fast fashion into ultra-fast fashion" a step further through their shipping policies. The brand ships globally and offers two-day shipping on all domestic orders. For shoppers who live within a 40-mile radius of Los Angeles, it is even simpler. If they order clothes by 1 p.m., they are guaranteed to receive their order via Postmates on the same day.
Fashion Nova's pricing outstrips its fast-fashion competitors. For example, Fashion Nova also has the lowest discount rate among its fast-fashion competitors. Their discount rate is 38%, whereas competitors Boohoo and Forever 21 had discount rates at 81% and 51% respectively. This study maintains that Fashion Nova customers can consistently expect the lowest prices in the Women's fast-fashion market, as enabled by their lightning speed production.
Celebrating Body Diversity
Most high-fashion collections tend to highlight loose-fitting garments on their models to accommodate body diversity. Instead, Fashion Nova encourages body diversity by selling a wide variety of bodycon, hip-hugging styles that show off the wearer's frame. This is an intentional choice by the brand to make the customer the "star" of their styles. Women of all shapes and sizes are celebrated by Fashion Nova and are never swayed towards styles that society tends to encourage a more "flattering" for their body type.
In 2017, Fashion Nova introduced Fashion Nova Curve, a plus-size collection with styles up to size 3X. This takes Fashion Nova's commitment to body diversity a step further by ensuring size diversity as well. Celebrities also take note of how Fashion Nova encourages body diversity when they advertise the brand to their followers. For example, when high-profile celebrities such as Cardi B and Blac Chyna have collaborated with Fashion Nova, they have both celebrated the fact that they create clothes that fit women with curvier bodies.
Fashion Nova's Earned-Media Value
It is clear that Fashion Nova's social media approach generates a considerable amount of buzz for their products. For example, Fashion Nova's main account has over 10 million followers. Their network of 3,000 to 5,000 influencers, many of whom are high-profile celebrities, maintains the brand's outreach to hundreds of millions of potential consumers with every post. Though most influencers continue to receive free clothes in exchange for promoting the brand, some of their most notable cash-out promotions come from A-list celebrities. For example, one post from Kylie Jenner can generate, according to Saghian, over $50,000 in sales for Fashion Nova. Last year, Fashion Nova spent over $40 million dollars in influencer marketing advertisements. This demonstrates the brand's commitment to broadening its online influence as a means of maximizing their revenue.
As reported by InfluencerDB, an influencer-marketing platform, Fashion Nova was Instagram's top-performing brand based on earned-media value (EMV) through the first five months of 2018. Their EMV of about $125 million measures the equivalent cost of what a brand pays in traditional advertising to generate the same level of publicity. The metric is generated by calculating all of the mentions, likes, and comments from a brand's fanbase. Fashion Nova led their competitors, including traditional brands such as Zara and H&M, by a long-shot. When further interpreting what this report (analysis of 600,000 Instagram posts) truly means for Fashion Nova, it can be adequately claimed that Fashion Nova led their competitors, like Zara and H&M, in online word of mouth on one of the world's leading social media platforms.