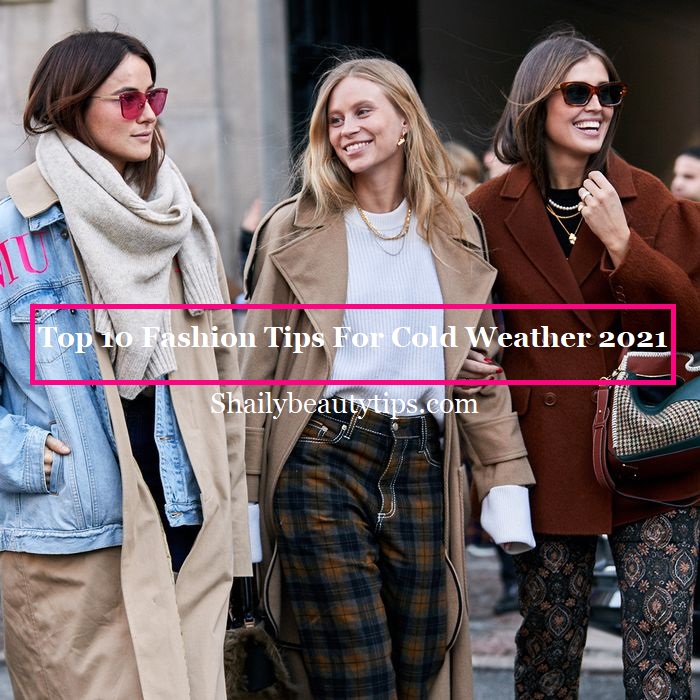 Top 10 Fashion Tips For Cold Weather 2021
And finally, winter arrives. Time to say goodbye to the easy-breezy lovely weather. You must have already started missing a fashionista in you. No worries, winter can be fun too. You don't have to wear those boring overcoats all this winter. The days have turned cold, not your urge for fashion. Fashion Tips For Cold Weather.
Fall 2021 has come up with loads of trends. This year has seen some dramatic experiments with winter wear. The 90's trends have hit back the fashion industry. Turtlenecks, wide-leg jeans, mini bags, sheer tops, corduroy all are back and pretty much loved by Zen-G and Millennials.
Pandemic made people stuck in their pajamas last year. But now it's time to shuffle up your wardrobe once again. Naah! You don't need to invest a penny, just follow our tips and rock what you already have in your closet. It's all about improvising.
And as Oscar De La Renta once quoted " Being well dressed hasn't much to do with nice clothes. It's a question of good balance and good common sense". So keep these words in your head and just check out the ideas that work for you.
1. Drop The Basics
Aah! Done with those typical black, grey coats and long jackets on a loop. It's time to refresh the vibes around you. Just do not think about wearing that puffer again.
Look out for the printed trench coats or plus-size coats with teddy lining. One with a hoodie is a bonus. The prints seem lively and fantastic. Vibrant colors make you look exceptional.
Geometric prints and snake prints are expected to grow more popular this year. Get out of your comfort zone. Pair up your faded coats with printed leggings or a pair of striped pants. Play your fashion game like a pro.
Fashion Tips For Cold Weather.
2. Mix And Match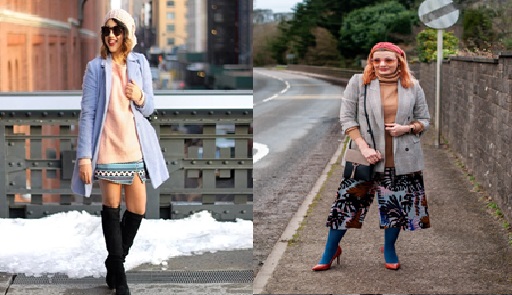 Go beyond the trends and own the fashion world with your way of dressing. Just check out your wardrobe and try mix-matching whatever you have. This way you can favor the environment by being sustainable. All you have to keep in mind is to keep the color scheme intact.
High fashion is always about exploring possibilities. So, take that standard dress-up norms out of your head and get playful. Wear your printed pants with some contrasting shoes and caps. Keep a small purse or side bag handy to accentuate your apparel. Most people neglect adding accessories which is an absolute turnoff. Use your scarves, gloves, belts to make you noticeable.

3. Keep Your Layering Right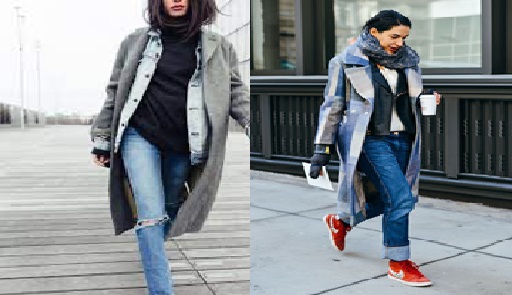 What's more functional than layering to spare you from that freezing weather. Make yourself comfortable in those heaped-up clothes with the following ideas. It's all about making the right choice. Excessive clothing will make you look bulky and doesn't guarantee keeping you warm.
Prefer ultra-thin innerwear over conventional innerwear for internal layering. You can choose silk for this purpose. It works as an insulator. You can wear your cardigan or thin sweater over the ultra-thin innerwear. If you don't have a scarf, you must try a turtleneck underneath your sweater. It will exaggerate your dramatic style.
Fashion Tips For Cold Weather
A leather jacket is an excellent option for layering up. Always go for lightweight Puffers or windbreakers so that you can layer up the coat if required. Try your sweat pants and leggings for layering up your bottom. You can even try your old pair of jeans if it's comfortable.
4. Try Out Trendy Hats And Gloves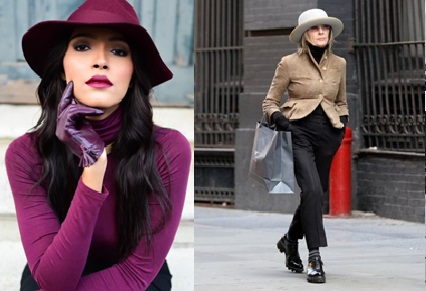 Running out of winter clothes? No need to spend money on a new jacket or sweater. Search out those beanies and hats you have kept in that closet for so long. The wool knit caps, bobble caps look super cute. The traditional hats or some fancy modern era hats can do the work for you. Go ask your grandparents, they must have treasured a couple of hats and gloves from their young days. Borrow them and see your transformed style.
Do you own any pair of gloves? It's time for this most underrated accessory to rule out. Wear the same coloured gloves and caps in contrast to your outfit. They will prove to be the showstopper. Gloves are the ideal accessory for men in winters. You can either contrast your gloves with your shoes or with your belts. Leather gloves and hats look imperial. It gives you a top-notch look. But if you are more of a street fashion lover, then there are numerous options to wear your gloves and caps. Choose the one that befits your style.
5. Layer A Turtleneck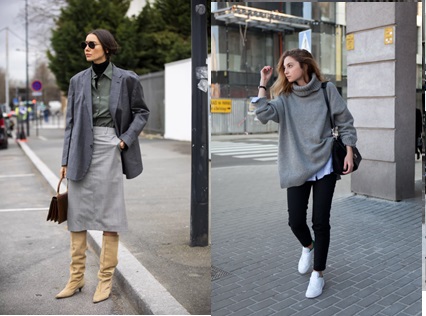 A super hit trend from the '90s is back and we are loving it. Call it a turtleneck, mock neck, or a skivvy, it surely has made its way to your wardrobe this year. Have you seen those oversized turtleneck pullovers? Those will surely bring out the diva in you.
There are loads of varied patterns and styles while you look out for the turtleneck sweaters and sweater fleece jacket.
Fashion Tips For Cold Weather
You can choose a thick wool turtleneck for the outer layer or wear a fine knit sweater underneath your jacket or cardigan. Cable knit turtlenecks are very popular these days. Print leggings with ankle boots look extremely hot with the turtleneck sweaters. Don't forget that cute little sling bag. That looks perfect you see!
6. Never Go Wrong With A Scarf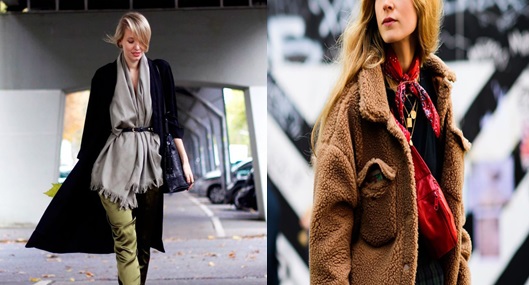 Scarves are the most underrated accessory for the winters. Let's take your fashion game to a completely new level with these beauties. There are plenty of ways to wear a scarf. All you need to do is check out the internet. A wool knitted scarf is not mandatory at all. The cotton or chiffon scarf's from the summers will do the trick. You can modify your entire look by adding up a scarf. Just like hats and gloves, scarves are an incredible accessory.
Grab a faux fur scarf if you wanna look expensive. Woolen scarves and thick knit scarves look extremely fantastic. You can wear these on your shoulders or hang them around your neck. Improvise and use them as a hoodie. It will keep you warm and cover your head and face. A blanket scarf can be a better option for that matter.
7. Pair Sweaters And Skirts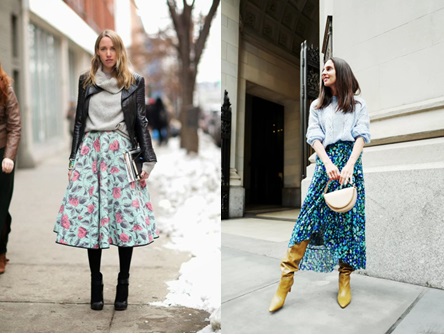 Gotta look cute like those baby girls. Pair up your trendy sweaters and cardigans with skirts. This combination looks endearing. You can play with color and patterns while opting for this style. Choose a baggy sweater or longer-length ones if you are on the taller side. Long skirts or middies will look super chic. If you are short choose more fitted ones. Keep your skirts knee length. Team up with ankle-length boots or high knee-length shoes. Use your long maxi dress and corset tops to juggle up the layerings. These will surely make you stand out.
8. Knee-High Boots With Skinny Jeans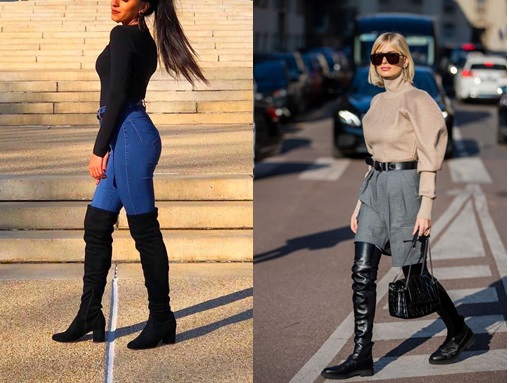 The fashion world is immersed with flared and wide-legged jeans this year. But we can never forget our love for the skinny jeans that ruled the last decade. Skinny jeans come in a lot of variations; high rise, mid-rise, low waisted, and many more styles. You can count on your distressed jeans too.
Get your favorite pair out and team it up with knee-high boots. These will protect your feet from getting frozen in that snow out there.
If you are a high street fashion lover then these lovelies are compulsory for you. These are available in different materials. The high-heel shoes will evoke the diva in you. But you must buy flat base knee-high boots for comfort.
9. Belted Coats To Wrap Yourself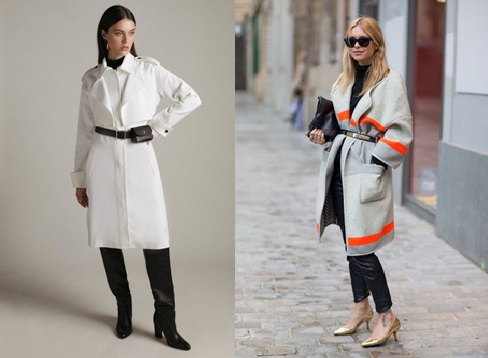 You must have tied that belt on your waist the whole summer. Right? Whether it be a summer dress or jeans, that belt always makes a difference. Why not try this out on your coat this time?
The belt defines your waistline and grabs all the attention. The focus will naturally shift from your regular overused coat to the accessory you have added. Make sure you buy a spectacular belt to get this hack done right.
Try this out on coats with buttons inwards. Long woolen shrugs and long sweaters are excellent options to try this out.
10. Rock The Fur (Faux Obviously)!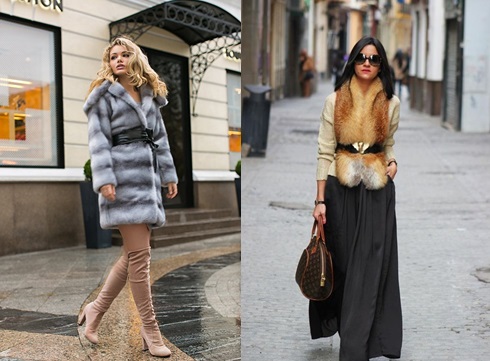 Layering will help you out during sunny days of winter to an extent. But you surely need a statement to cover you up on chilly cold days. It's time to leave those antiquated coats and bid a chance to the most happening trend of fall 2021.
Yes, my dear embrace your love for faux fur coats. These fur coats with geometrical designs and patterns look fantastic. Nowadays top brands are focused on manufacturing more realistic faux fur. It's not only warm but looks natural.
Apart from the coats faux fur jackets and collars fall under the hottest top trends for the winter of 2021. Bring out your old fur scarf and wear it all possible ways. You'll slay the latest trends.
And a bonus tip, Turtleneck with fur looks incredibly hot. You can make it up with your available apparel or buy it online.
Follow these tips and risk some new ideas to transform your outfits in every possible manner. Explore and discover the hidden fashionista in you. Life is too short to look the same every day!