Types of Saree That You Must Know
India is the meeting place of various cultures. The people of various cultures celebrate many types of occasions. If you observe closely in India, every month is a festive month. And people enjoy every occasion with the fullest enjoyment. Every occasion gives us a glance at numerous foods, traditions, rites, and dresses. Among all outfits, every woman of every culture mostly prefers a types of saree to wear in the festive seasons.
Saree And Culture: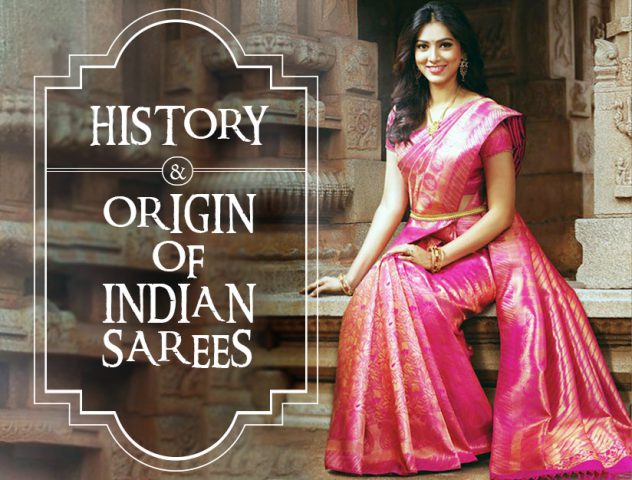 From the ancient era, people celebrate occasions with their charm through dress and makeup. From childhood, we are habituated to see our mother in a long piece of cloth draped beautifully. Still, now we prefer the loose end of our mother's saree as our most protective shelter. Every types of saree can reveal our culture, caste, religion, and types of occasion too. However, modern culture is trying to replace the sari with a western alternative. Still, the heritage allows us to wear a saree in the major function.
Significant Of Colors Of Saree:
The Colours Of Various Types Of Saree Also Have Many Implications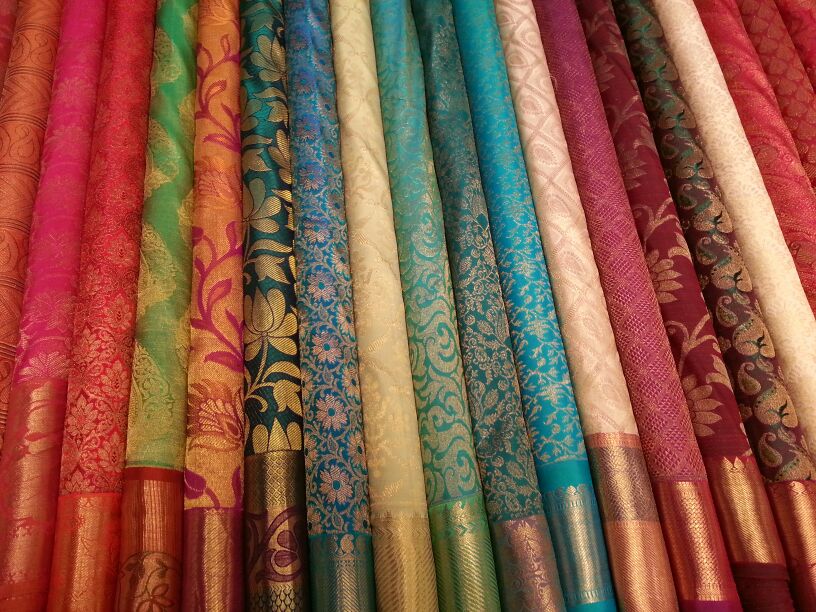 White:The colour white symbolizes peace and mourning. So that on the occasion of the death ladies prefer to wear white saree. Widows have to wear white saree also.
Red: Red sari signifies the colour of love, joy, and emotion. Mainly the brides of every caste wear the red saree at the wedding.
Green: Green saree associates with Muslims. Many Muslim brides wear the green types of saree at the marriage ceremony.
Blue: Blue colour primarily attaches to planters, weavers, and workers. In these classes, the women mostly wear blue saree.
Yellow: Saints and religious folks prefer yellow saree for wearing. In Hindi culture, wearing the yellow saree is blissful for marriage to the birth of a child.
Black: Black represents darkness. So that black types of saree reflect grieve and illness.
A Wardrobe Full Of Variety Sari:
Every woman likes to arrange her cupboards with a pile of colourful sarees. Now you are going to provide a list of several types of saree in the following.
1. Tant Saree
This is the most popular sare of Bengal. Tant signifies the tradition of Bengali culture. Ago the richest woman only wore a Tant saree. This saree is made of cotton. And it is easy to carry because of its lightweight. It is available in print or checks etc.
2. Kanjeevaram Saree
In Tamil Nadu, kanjeevaram has another name, which is 'the queen of sarees'. These types of saree are woven in heavy silk. These types of saree are heavy and colourful. The saree looks so gorgeous with a golden border.
3. Kasavu Saree
This types of saree were mainly available in three parts- a dhoti, a blouse, and a stole. The colour of the saree is white. Many old ladies hold the tradition of wearing this sari. But nowadays, this sari is modified with a golden zari border from real gold threads. Now modern women are wearing this saree to retain a decent style.
4. Bomkai
Bomkai is the saree of Orissa, familiar as Sonepuri Silk. This types of saree is a mixture of ikkat, thread work, and embroidery. This saree is both available in cotton and silk. Wearing this types of saree adds a little bit of charisma to the festive season.
5. Sambalpuri
Apart from Bomkai, one of the most prominent saree of Orissa is Sambalpuri. These types of saree are abundant in colours. The threads are beautifully woven and tinted before woven.
6. Paithani:
The gorgeous sari of Maharashtra is Paithani. The zari border of this types of saree attracts your eyes first. The portraits of Peacock, the impressive motif, and superb colours make the saree perfect for festivals.
7. Bandhani:
The word 'bandhani' comes from the word 'Bandhan'. Bandhan means unity. Bandhani sari rules graciously both Maharashtra and Gujrat. Many years ago the Kshatriya population started to practice the sculpture of this saree. From them, it becomes popular in both states.
8. Banarasi Saree
Vanarasi became well-known for their Banarasi saree. These types of saree are too gorgeous with silver and golden zari work from original silver and gold threads. So that the price is comparably higher than others. The royal family primarily wears the Banarasi saree. In Bengali culture, the brides use Banarasi saree for the wedding and reception days.
9. Muga:
The extensively polished, shiny, and reliable saree from Assam. It has an interesting production history. It is compelled with such kind of silk, elicited from naiad—the naiad or larvae fodders from two separate leaves. Even you can find the golden threads of Muga nowhere except Assam so that this types of saree is like the heritage of Assam.
10. Chanderi:
Chanderi, the recent craze of a young maiden created in Madhya Pradesh. This types of saree are so soft, like feathers. It is a mixture of silk, cotton, and zari. Chanderi sari looks so imperial. The fabric used in this saree is so nice, and it is decent to carry.
11. Pochampally:
Pochampally is the beauty of Telangana, made with both silk and cotton. The geometric shapes and detailed motifs make the saree eye soothing.
12. Konrad:
The most choosy sari of Tamil Nadu is Konrad. The wide elegant borders, stripes, or checks make this types of saree more eye-catchy. Nearly the workers used natural beauty and animal motifs on this saree.
13. Phulkari:
The meaning of the phulkari means flower. The threads are like flower designs in the sari. This type of sari looks so charming when one wears it nicely. This types of saree becomes popular from the famous love story, Heer Ranjha. It looks so stylish when a young maiden wears it.
14. Chikankari:
Chikankari has raised the name of Lucknow all over the world. The work of the chikankari saree is so accurate. Initially, it is accomplished on Muslin cloths. Ago one could find it so rare except Lucknow. Though nowadays, it is convenient everywhere and on various fabrics.
15. Leheriya:
Leheriya is one of the soft version of Bandhani. It is woven in different silk from Bandhani. Young girls mostly use Leheriya as its softness.
16. Bhagalpuri Silk:
If you are finding a budget-friendly sari, then you can go for Bhagalpuri Silk. These types of saree are inaugurated in the small city of Bihar, named Bhagalpur. That's why the name of this saree is Bhagalpuri Silk. Its alternative name is Tussar silk. But there is also expensive Bhagalpuri silk handy in demand.
17. Kantha Stitch:
Kantha Stich is an ancient traditional saree of West Bengal. Ago the workers mainly created the embroidery with their hands. So that its prices are little high. The touch of the stitches expressed wonderfully the pictures of flowers, leaves, animals, and so many nature scenes.
18. Kota Doria:
Kota Doria is the creation of Rajasthan. It is mainly designed in long squares like check patterns, woven in both cotton and silk. The pattern has the name khats.
19. Jamdani Saree:
The famous saree of Dhaka, Bangladesh, is the Jamdani saree or Dhakai Jamdani saree. Self or bicolour jamdani is now the craze in Bengal at every festival. It gives a very decent and rich look when wearing suitable jewellery.
20. Patola:
The name Patola got famous from both Patna and Gujarat. It's is woven in two-fold ikat. It has a small interesting history behind the production. The weavers of this types of saree tech only their sons about the making of Patola saree. So it has been carrying from generation to generation.
21. Kalamkari:
The fine, light, and easy to carry types of saree. This is the kalamkari saree. The word 'kalamkari' originated from the word kalam or pen. The works on this types of saree are systematic, and the outlines are properly done. So it looks like the saree which someone draws with a pen.