How To Look Glamorous And Festive At Your Christmas Party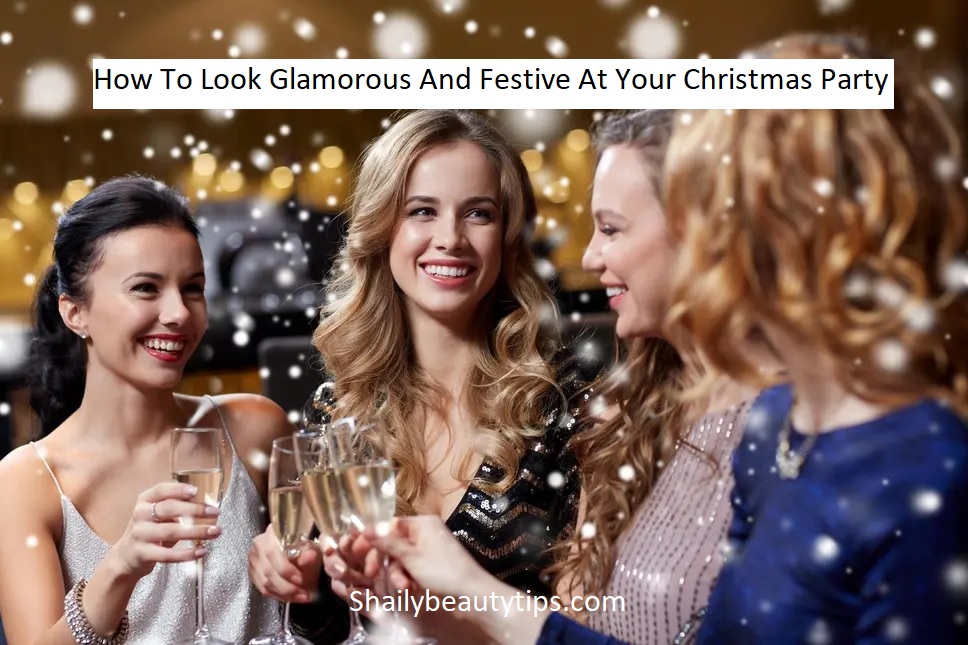 Christmas is the perfect time to get together with loved ones and celebrate, and there are always plenty of social events happening over the holiday season for that exact reason. Whether it's going out with your group of friends or having to attend your work's annual Christmas Party, it's nice to feel like you look good and stylish when you go out. If you want to feel glamourous and festive at your parties this season, here are a few styling tips to think about.
Add Some Sparkle
You don't have to go all out with the bling, but if you want to look festive then incorporating some sparkle into your outfit will certainly achieve this. You could wear clothing that has a metallic look, or some embellishments that catch the light perfectly for a glimmering effect. Alternatively, wearing some statement jewelry or introducing some sparkle through your makeup will also work well.
A Statement Clutch
You'll need a bag to carry your essentials with you on your night out, and a gorgeous clutch bag could be a perfect choice. These tend to go better with party attire, although you can still choose a chic shoulder bag if you would prefer. For an example of stunning bags that would be excellent for an occasion like this, look at designs from Judith Leiber and treat yourself to something special.
Smart Shoes
While highheels might be a top choice for a lot of people, they aren't always that comfortable. If you don't want to worry about your feet hurting all nice, you should opt for smart flats to compliment your outfit. Rather than getting smart shoes that would be appropriate for everyday wear in the office, choose ones in a style that would suit a party environment. For example, shoes with embellishments that look a little more festive.
Hair And Makeup
These kinds of events are a good opportunity to experiment with new styles, so if you always wear your hair up, why not try curling or straightening it, letting your locks flow down your shoulders? If you would rather wear your hair up, check out these sophisticated up-dos and try something other than a ponytail or bun if this is what you usually do. When it comes to your make-up, a smoky eye and understated lipstick are perfect for a party atmosphere. However, if you do want to draw more attention to your lips, do the opposite and keep your eyes a little more neutral for a chic finish.
Paint Your Nails
While putting the effort into your makeup is worth it, consider giving yourself a mani-pedi for the occasion too. Red nails are a classic that incorporates festive colors with old Hollywood glamour but don't be scared to get a little more creative. If you are talented at nail art or know a nail technician who is, why not have some festive snowflakes or other patterns drawn onto your nails? It's the perfect way to add some holiday cheer to your overall look.
If you have Christmas Party coming up and you want to look your best, use these tips to help you find the perfect outfit for the festivities.