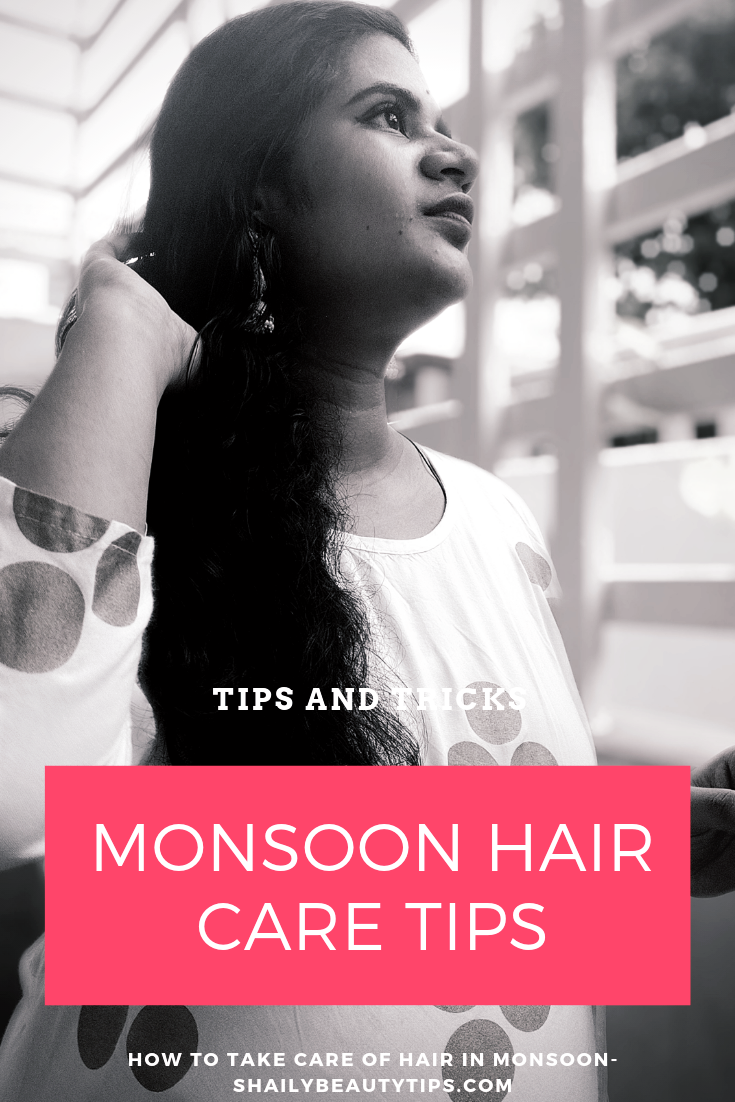 Monsoon Hair Care: How to Take Care of Hair in Monsoon
'Hola Monsoon! Nice to see you' — said no one who cares about their hair, ever. I mean, we love the rains. In fact, we couldn't be more thankful for it — it's officially chai-pakoda season y'all. But… let's face it, the torrential rains aren't exactly kind to your hair. The real culprit is excessive humidity, that causes all that hair damage — hair fall, breakage, frizz —way too many hair-raising issues to deal with. Before you lose some more strands stressing about the monsoon-hair battle, we have some effective monsoon hair care solutions to save your crowning glory from rainy days.
1. Do Not Skip The Conditioner
The extra moisture can make your hair frizzy and even worse. You should choose a strong conditioner to keep the frizz at bay. The right conditioner according to your hair type can work wonders for your hair. A conditioner will help you in keeping your hair soft and smooth. While washing your hair do not skip the conditioner. It will prevent your hair from any external damage. While applying the conditioner make sure that you cover all your hair properly from roots to the tip of the hair.
2. Oiling is Must
Our grandmother and mother are right! Oil is the key to maintain strong hair. Oils provide the strength to the hair. Regular oiling can make your life simpler by ensuring good hair health. During monsoon as well you should oil your hair regularly. You can choose the right oil according to your hair type. Oils will prevent hair breakage. If you experience excess oil in your scalp, you must first wash your hair with a mild shampoo.
3. Carry a Scarf
Whenever you are stepping out, make sure that you have a scarf or a hat with you. Cover your hair whenever you are outside to reduce your hair's contact with the environment. It will also create a barrier between the excess moisture and your hair and protect your hair up to a certain level. The pollution outside can also contribute to poor hair health. A scarf or hat will prevent the pollutants as well.
4. Do Not Comb Your Hair Wet
During monsoon, there will be many occasions when you have to deal with wet hair. It is advised to not to comb your hair when it is wet. Water makes the hair follicles weak which makes the hair more prone to breakage. To avoid your hair from falling you should avoid combing wet hair.
What To Do After Getting Drenched in Rain
During monsoon, you can get drenched in the rain any time. So, in such a situation you need to put some efforts to make sure that it does not affect your hair in any way. Here is the step by step guide for you. Follow these steps if your hair gets wet in the rain.
1. You need to clean your hair as soon as you reach home. Wash your hair with a shampoo to remove all the dust and other particles from your hair. It will clean your hair and scalp both.
2. Now after the shampoo, its time to apply the conditioner. Conditioning is very necessary to keep your hair frizz-free. Apply the conditioner properly from scalp to the roots. Keep the conditioner for a while and later wash.
3. Now the step is drying your hair. Do not go harsh on your hair. Use a towel and gently wipe the excess water. If you want to use a blow dryer then use a heat resistant spray first.
4. Do not comb wet hair, first allow your hair to dry properly and then comb your hair to prevent hair fall.
Here's A Little Extra Help For Your Monsoon Hair Care
Now that we have your basics covered, here are a few other essentials for your monsoon hair care that can save you from a bad hair day:
1. Control Your Diet:
A good diet goes a long way, especially when it comes to healthy hair. During the rains incorporate foods rich in iron, proteins and omega-3 fatty acids. And, don't forget to OD on water.
2. Protect Your Hair:
Needless to say, you can't step out without a good quality umbrella and raincoat during monsoons. C'mon, they save your hair from the uninvited rain. No wet hair = no hair issues!
3. DIY Remedies:
Truth be told, finding a suitable hair product is like finding a suitable boyfriend. So, if you're having a tough time finding the right one (we aren't talking about the boy here), go the DIY way.
1. Amla, Banana, Honey, Yogurt and Eggs are some of the best ingredients to pick from the kitchen and create your own shampoo, conditioner or hair mask.
2. Soak fenugreek (methi) seeds in water overnight. Strain the water the next day and use this water to wash your hair. Methi is effective for many hair problems like hair fall, dandruff and dryness.
3. Mix two spoons of curd with an egg and apply it on your hair for 15-20 minutes. Use this mixture as a conditioner after you shampoo your hair. It will make your hair soft and shiny.
4. Say No To Hair Ties:
You might think tying your carefully-straightened hair in the rains will keep it safe. This is us breaking that myth: ponytails and buns will only allow rain water to stay in your hair for longer. End result: Your hair will remain frizzy and limp.
5. Go Short:
The shorter the tresses, the lesser the hair problems. Monsoons is just the right time to go short. Firstly, you will look chic and cute-as-a-button, and secondly, it will save you from the hassle of maintaining long hair and hours spent drying wet strands.
6. Avoid Hair Stylers:
You might love your hair dryers and straighteners, but let's face it, the heat is just not good for your hair. We suggest you rely on the hot towel method to keep your hair healthy in the rains.